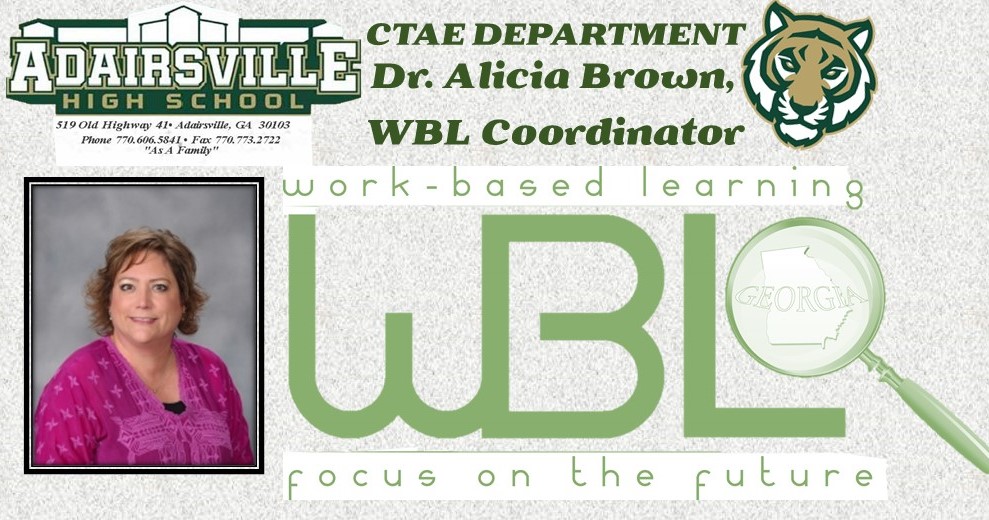 Talking points about Work-based Learning:
School is first, then work.

WBL students should not sign out or leave school until their class schedule time begins.

Interns: It is preferred for you to seek a job in your pathway, but it is not a requirement for a student to be placed in his/her pathway.

The employer must take out taxes so remember that when you receive your check.

Due to the Covid-19 pandemic, we are unable to place students in healthcare positions at this time.

Working for family is NOT allowed under WBL.

Students need to be good candidates to represent Adairsville High School.

Students may take WBL any block of the day, multiple blocks a day; however, students must be enrolled in at least one course in a Bartow County School (in our case, AHS, BCCCA, or distance learning). This year, students may be enrolled in distance learning and still take WBL.

If students are assigned to ISS, the student must stay in ISS all day. In other words, he/she will not be allowed to check out of school for WBL.

WBL IS A COURSE. Students receive one Carnegie unit for every block of WBL they take.
If you need more information, please see Dr. Brown in room 207.