What a yummy surprise! Thank you to Kona Ice for donating six hardback copies of Dog Man to the PLES media center. We will gladly use these books to refresh our readers.
The Pine Log Chicks are still keeping up egg production. Be sure to send in your $1 every Friday for chance to win a dozen fresh eggs the Egg Raffle.
We celebrated our 100th day of school at PLES today! Look at these golden gals and guys in Pre-K, who are young at heart.
Kindergarten Registration Information
Pre-K Registration Information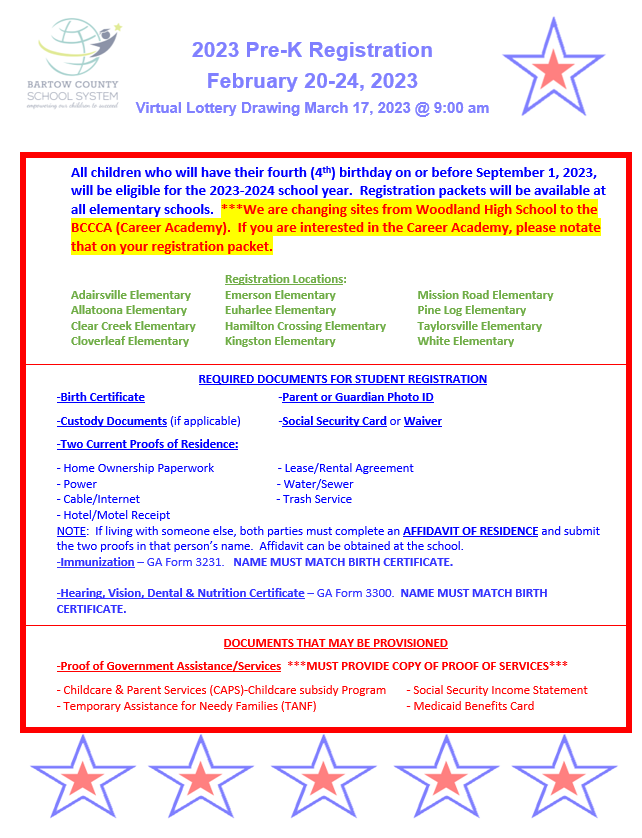 The OOZ/OOD application window will be opening soon. Please see the information below: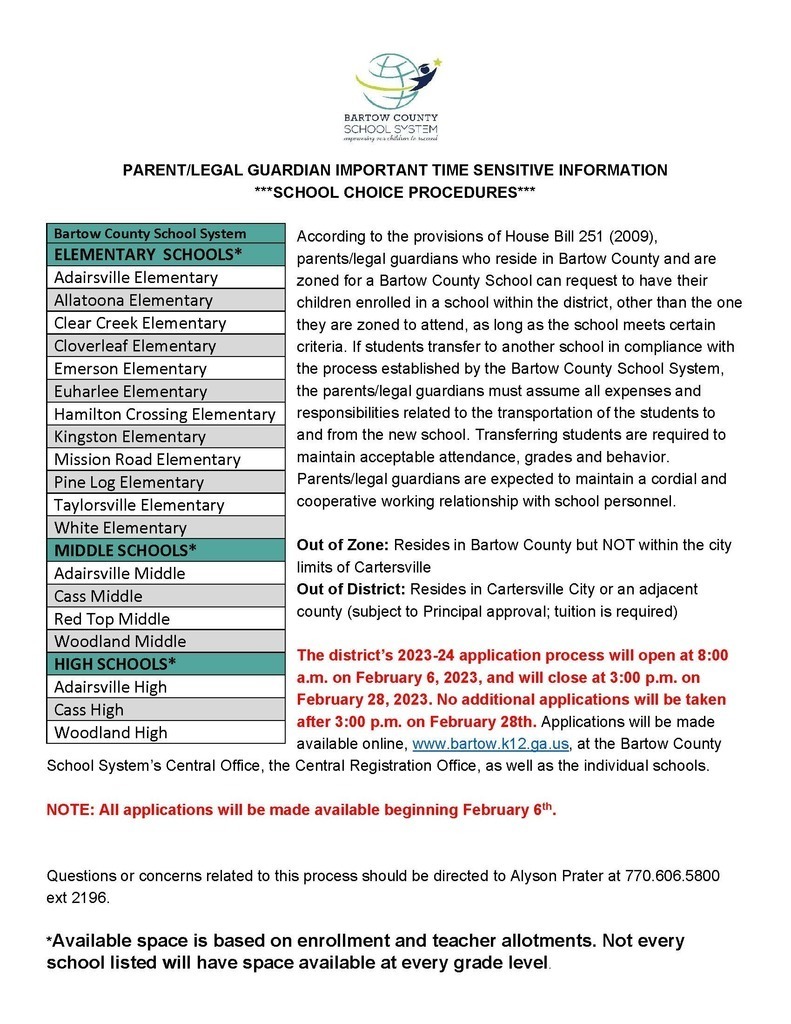 If you have considered volunteering or mentoring, this is the time to start. Please click the QR code above or visit
www.bartow.k12.ga.us
and click on MENU, then 'Volunteer/Mentor Opportunities' under the Community tab to see your options. You are too amazing to not share with our students!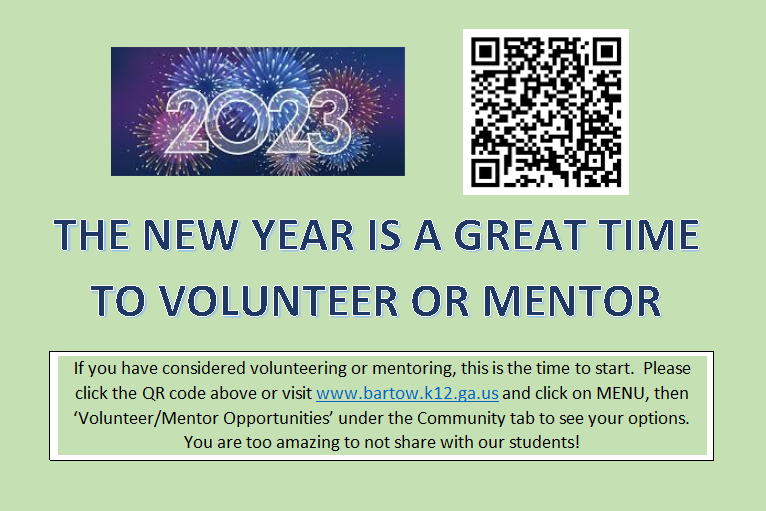 It's always a good day at Pine Log.
Be sure to get your free book from the Bartow County School System party before the Cartersville Christmas parade on December 1.
Look at how great these young artists did with their paintings in Art Club! The paintings are certain to be treasured for many years.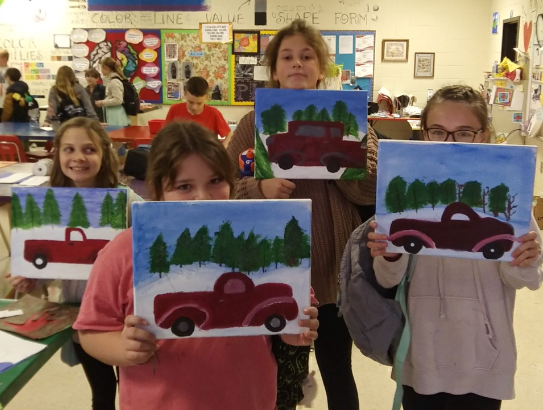 Pine Log Elementary will host a Book Character Day on Friday, October 28, at 9:00 am. The parade of characters will be in the car-rider lanes* in front of the school. A panel of three judges will chose two students from each grade level with great costumes to receive a small prize. Students are encouraged to wear their costume to school, but no one may bring real or fake weapons (see BCSS policy). Students are not required to have the book with them for the parade. Please email me before 7:00 am on 10/28/22 if you have any questions.
beverly.hughes@bartow.k12.ga.us
*In case of inclement weather, the parade will move to the cafeteria.
Adairsville High School is hosting a one-day Volleyboo Camp. Please see the attachment for details. Kailey Martin us happy to answer any questions you may have.
Please check the attached flyer for information regarding our upcoming swim camp. Shawn Williams Adairsville HS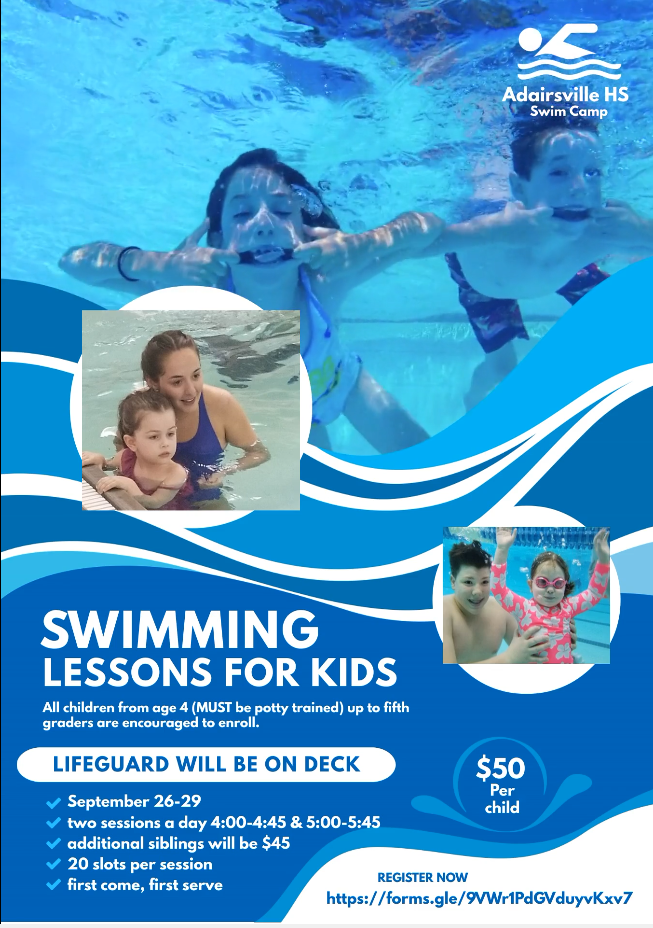 Dear Parents & Guardians, Thank you so much to everyone that has registered and supported our Fall Fundraiser. We really appreciate you! We are at the half way point and have not yet reached our goal so we need your support. If you have not had a chance to Register & Share the fundraiser, please do that today. Register at
www.FundPrizes.com
and share the fundraiser via email & social media directly from your child's dashboard. By sharing the fundraiser to get 5+ online supporters we will reach our goal! ***Here's some sweet news about a delicious weekend challenge. On Tuesday, we will draw a lucky student to win their height in cookie dough. Weekend Challenge Video:
https://vimeo.com/742716386/f957154475link
via Vimeo same video link via YouTube:
https://youtu.be/yTsYkpQqxnM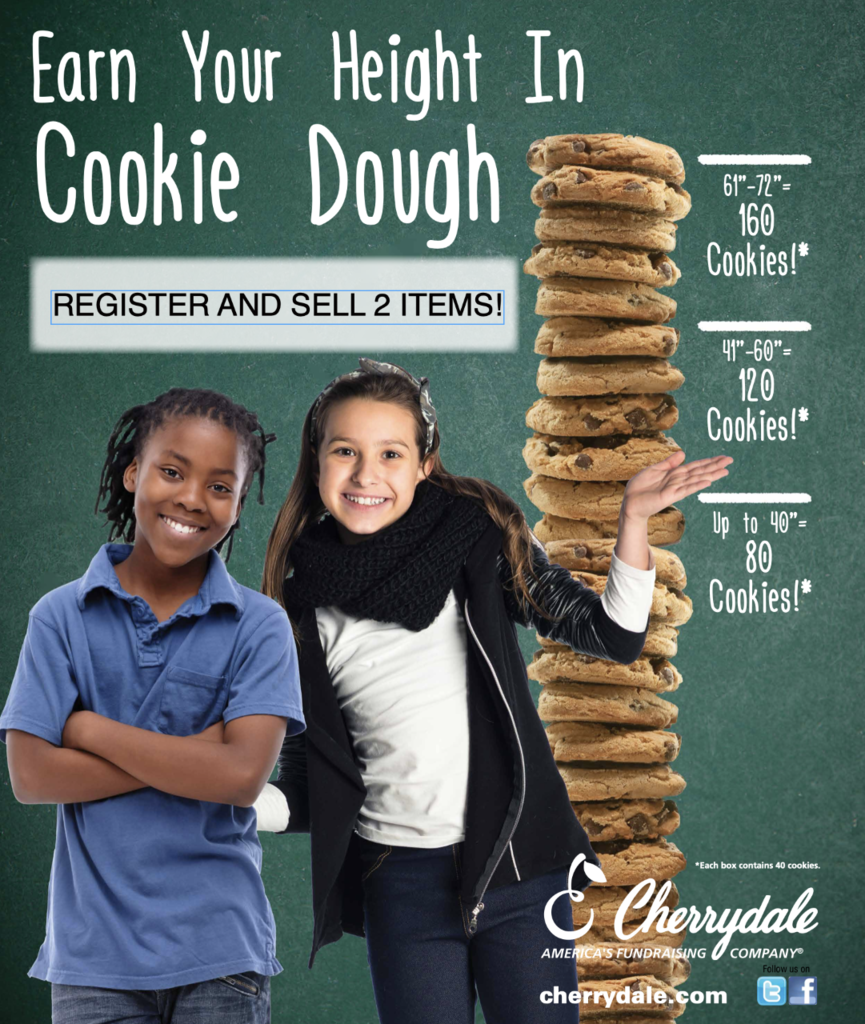 PLES Title I Back-to-School Night Thursday, September 1, 2022 4-5 pm - Title I presentation 5-6 pm - Classroom visits Kona Ice will be available for purchase.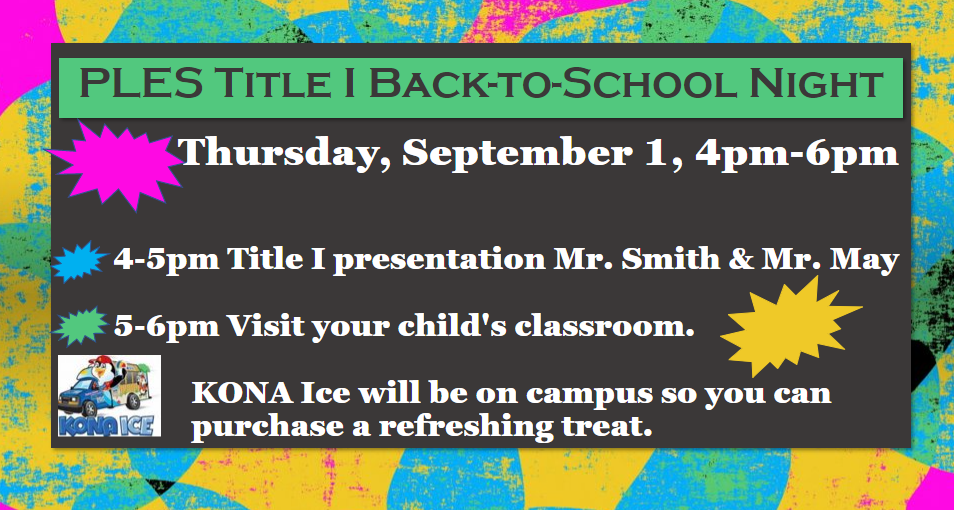 Pine Log's Point of Pride student for fifth grade, Addison Mulkey, the daughter of Dennis and Deborah Mulkey has proven herself to be a hardworking and fastidious student. Addison participates in classroom discussions and takes pride in helping other students with their classwork. She has a wonderful attitude and takes criticism in a positive way, and she also encourages other students. The teachers at Pine Log have seen Addison grow from a timid unsure student to one who is prideful and dedicated to becoming the best version of herself.
Congratulations to Stephanie Belcher, the 2022-2023 Teacher of the Year for Pine Log Elementary School! "I teach because I love it and I want to help others," stated Belcher. Mrs. Belcher has 20 years of experience as an educator at Pine Log.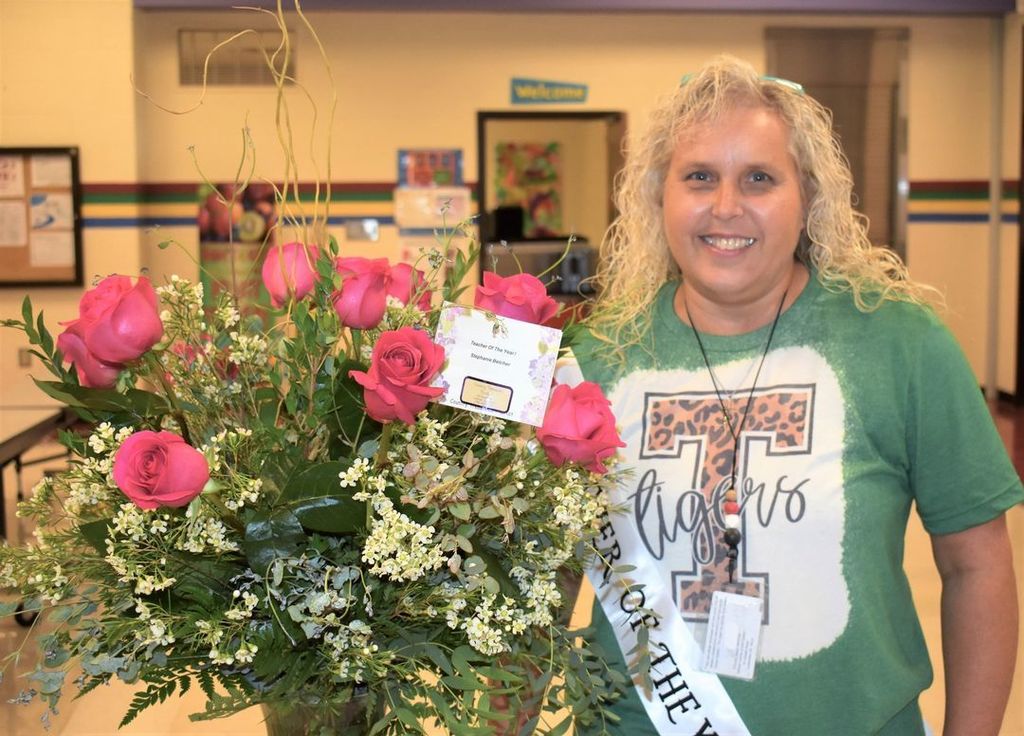 From Mrs. Livingston: You still have time to sign your child up for Suppies4Sucess. This is a great opportunity to start out the year with a new backpack full of supplies and and a fresh haircut. Register at
https://supplies4success.com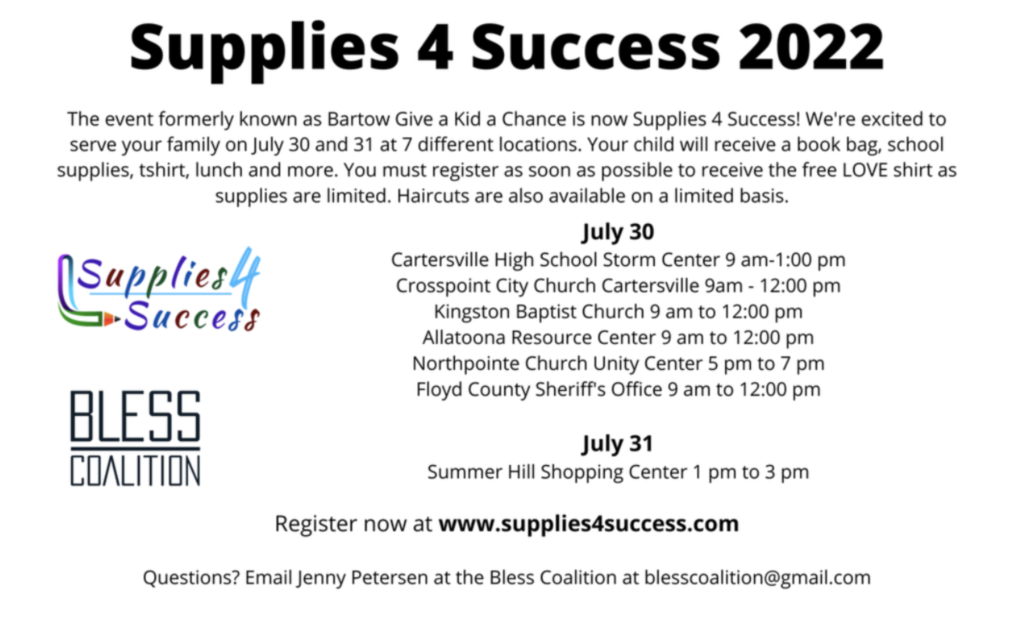 Congratulations to Adairsville High School's Valedictorian for the Class of 2022, Sydney Irons! We are so proud of Sydney who started her journey as a student at PLES.