RED APPLE RUN: It's almost time to lace up your running shoes for the 2nd Annual Red Apple Run 5K and 1.5 Mile Walk this Saturday! However, today is the last day to register to ensure you receive a t-shirt! About $20K was raised last year! Let's surpass that! All proceeds benefit teachers and students in Bartow County through the Bartow Education Foundation's Teacher Grant Program. Register online at RedAppleRun.org.
WOW: Three Bartow County seniors are named 2022 Georgia Scholars by the Georgia Department of Education! Congratulations, Ashton Phillips (AHS), Mark Brunson (AHS), and Rylee Evans (WHS)! Only 216 graduating seniors from across the state were awarded this prestigious title! Through the Georgia Scholar program, the Georgia Department of Education identifies and honors high school seniors who have achieved excellence in school and community life. Each Georgia Scholar receives a seal for their diploma!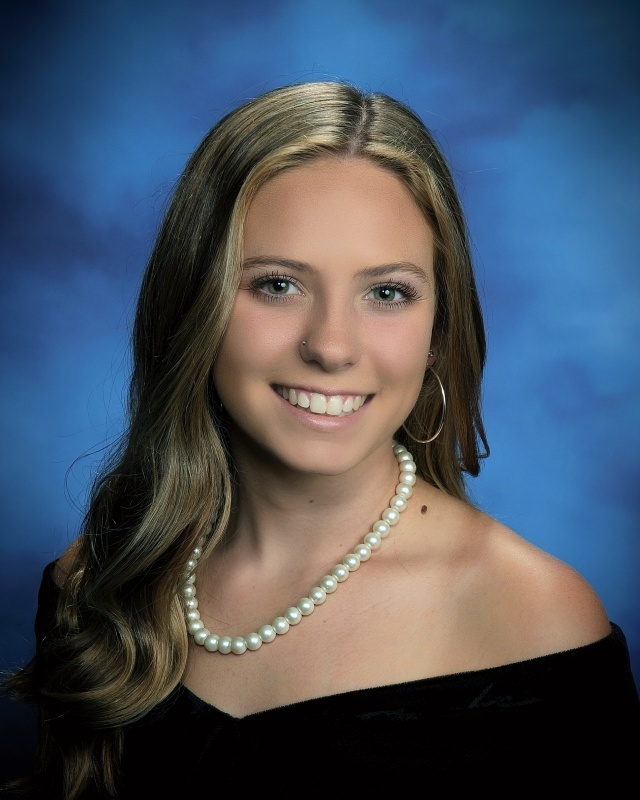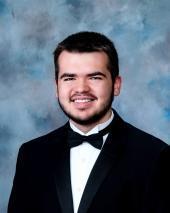 SPRING BREAK ACTIVITIES: It's Family Open Studio at the Booth Western Art Museum during Spring Break! LOTS of fun art projects included with admission Wed-Friday, and Thursday, April 7, is FREE admission and Open Studio from 4-7:30 pm! Children 12 & under are always free!
https://fb.watch/c6ZKwl-jaA/
https://fb.watch/c6ZKwl-jaA/
BARTOW'S BEST: Dreams are coming true for Jaylee Kilgo! This Woodland High School senior won the Miss Gateway of the South title and is advancing to the Miss Georgia contest in June! Jaylee participated in seven local preliminary events before being named Miss Gateway of the South. Judges were impressed with her pom jazz routine, 4.0 GPA, and involvement in the National Honor Society, National Honor Society for Dance Arts, National Technical Honor Society, Spanish Honor Society, BETA Club, HOSA, and 4-H, but there was something else that stood out a little more - her Social Impact Initiative called the Happiness Project, which provides mental health resources to the elderly community! We are all so proud of Jaylee's heart and unbelievable character! Let's wish her well as she takes on the Miss Georgia pageant in the coming months in Columbus, Georgia, and hopefully the Miss America competition!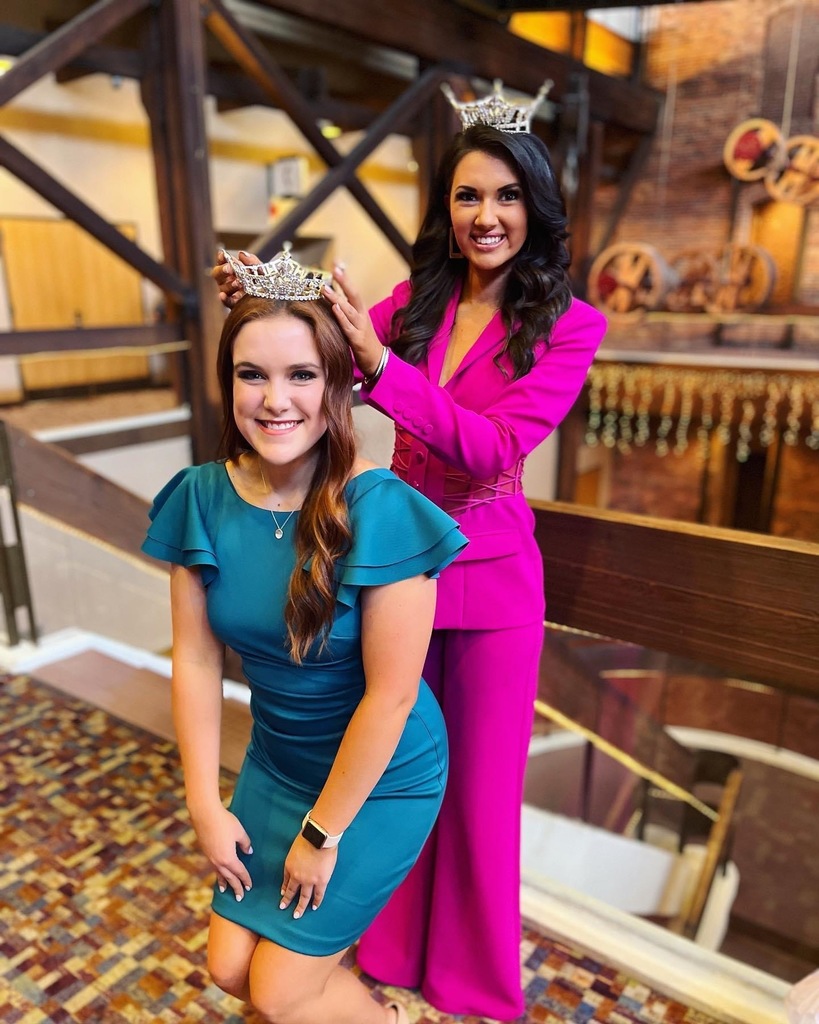 MODEL BEHAVIOR: Adairsville High School had the opportunity to host a team from Lakeside High School in DeKalb County to share its knowledge on Tier 2 intervention time, which occurs when students have not yet met proficiency on their identified essential standards. We are honored that so many systems around the U.S. are calling, visiting, and inquiring about what we're doing here in Bartow County!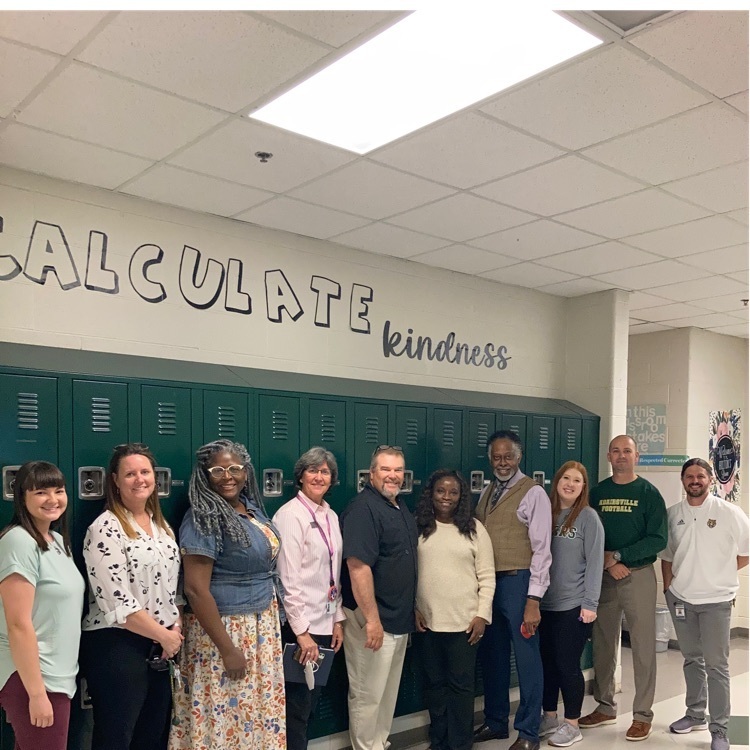 MEET THE ELITE: Two Cass High School students earn coveted seats at Berry College this summer as they have been named finalists in the highly prestigious Georgia Governor's Honors Program! Three additional Bartow County students were named alternates. Congratulations to Cass High School junior Sydney Orr (Visual Arts) and Cass High School sophomore Lillian Taylor (Music: French Horn). Alternates include Adairsville High School sophomore David Tarver (Engineering: Computer Science) and Woodland High School juniors David Drennan (Music: Trombone) and Jenna Bassler (Music: Flute). "I am extremely proud of our finalists and alternates as they have demonstrated the maturity, passion, and scholastic achievement to do very well in this prestigious program," said Bartow County School System Superintendent Dr. Phillip Page. "Sydney has been a commissioned artist since middle school, and Lillian is among the best French horn players in the state of Georgia. Both students will represent Bartow County well as they participate in the four-week summer residential program at Berry College." Nearly 1,400 semifinalists from across Georgia participated in state interviews this year and approximately 650 students were named finalists on March 25. The Georgia Governor's Honors Program is a summer residential program designed to provide intellectually gifted and artistically talented sophomores and juniors new and challenging educational opportunities in a unique setting on the campus of Berry College. The program is offered June 19-July 16 and remains fully funded by the Georgia General Assembly.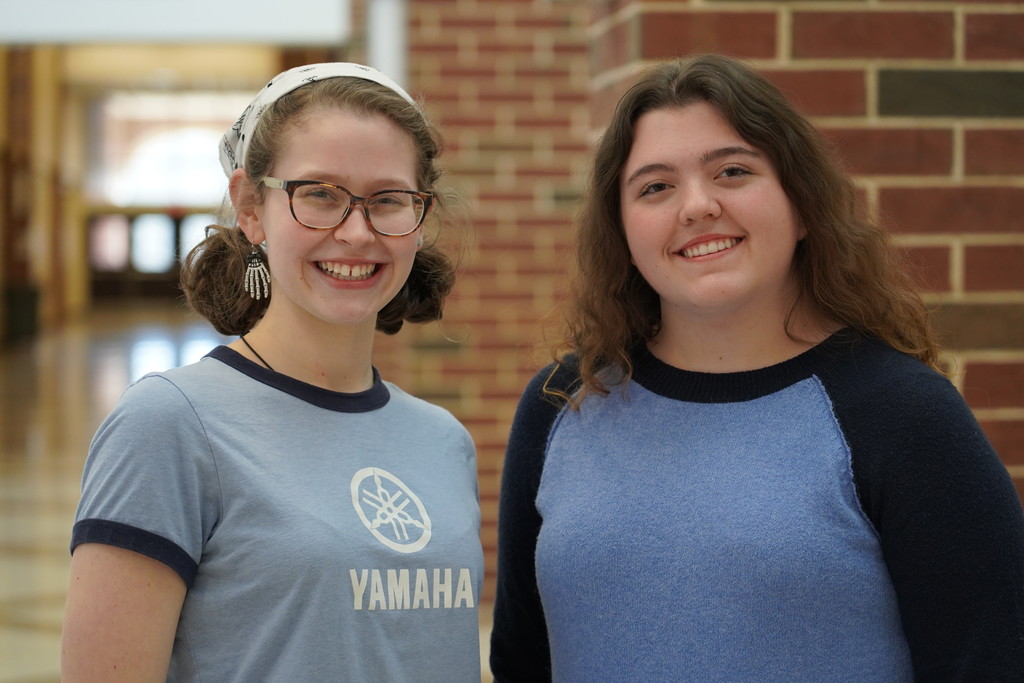 PROM PROMISE: Bartow County truly cares. The Bartow County College and Career Academy in coordination with Piedmont Cartersville Medical Center, Bartow County Sheriff's Office, Bartow County Fire Department, Metro Atlanta Ambulance Service, Air Life Georgia, Bartow County Coroner, and Martin's Wrecker Service teamed up today with one message in mind for high school students: Do not drive under the influence or drive distracted! With prom fast approaching, our community staged this car accident and scenario to show students the stark reality of poor choices behind the wheel. By the looks on students' faces, the message hit home. Thank you to our community for investing, once again, in the lives of our young people. **Please note: This is a mock car accident. Use caution when viewing pictures. These images can be disturbing to readers.**
STEM WALK: On a quest to obtain District STEM Certification, Hamilton Crossing Elementary School participated in its second STEM Walk! STEM experts and community leaders walked from grade level to grade level to see students engaged in hands-on learning experiences that ultimately enrich their understanding of standards in the classroom!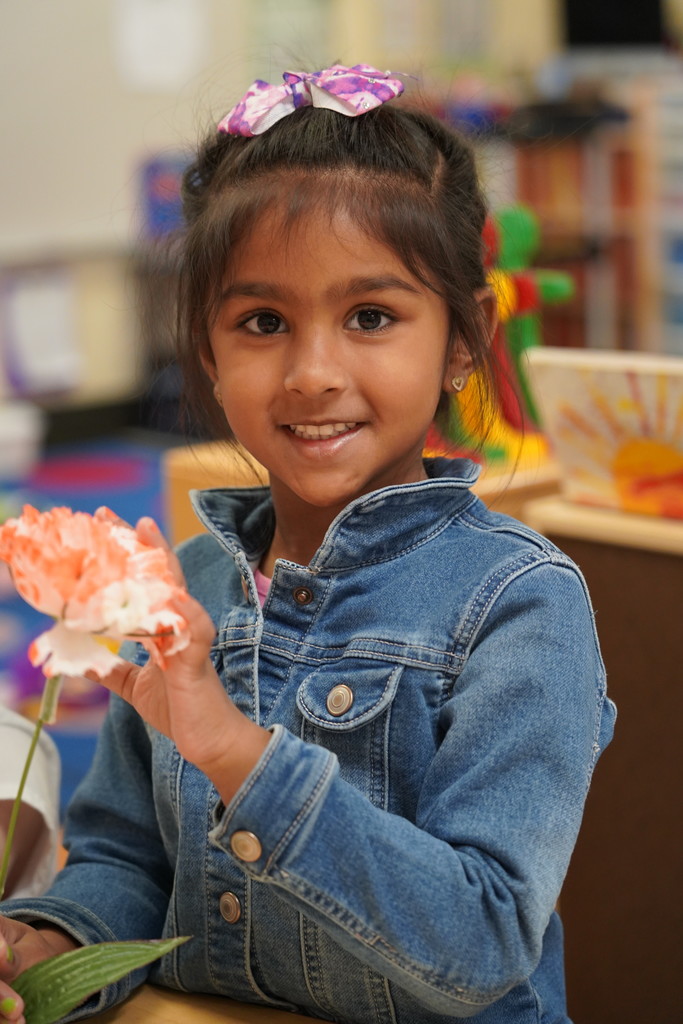 SURPRISE: State School Superintendent Richard Woods visited Woodland High School this morning to award our very own Michael Kobito, state Teacher of the Year finalist, with a Distinguished Service Award! If you've followed Mr. Kobito's journey, you know he was interviewed by a panel of state leaders last Friday and is waiting to see if he earned the top spot in the state of Georgia! We'll know next month! "He was the first teacher we interviewed last week, and he set the bar high," said Superintendent Woods. You can tell he has a true connection with students and is definitely a top teacher in the state of Georgia. He's impressive." While Superintendent Woods was at WHS, he also toured the Magnet Program facilities and used our state-of-the-art Anatomage Tables, which are exclusive to our system! What a great time to be a part of the Bartow County School System Family!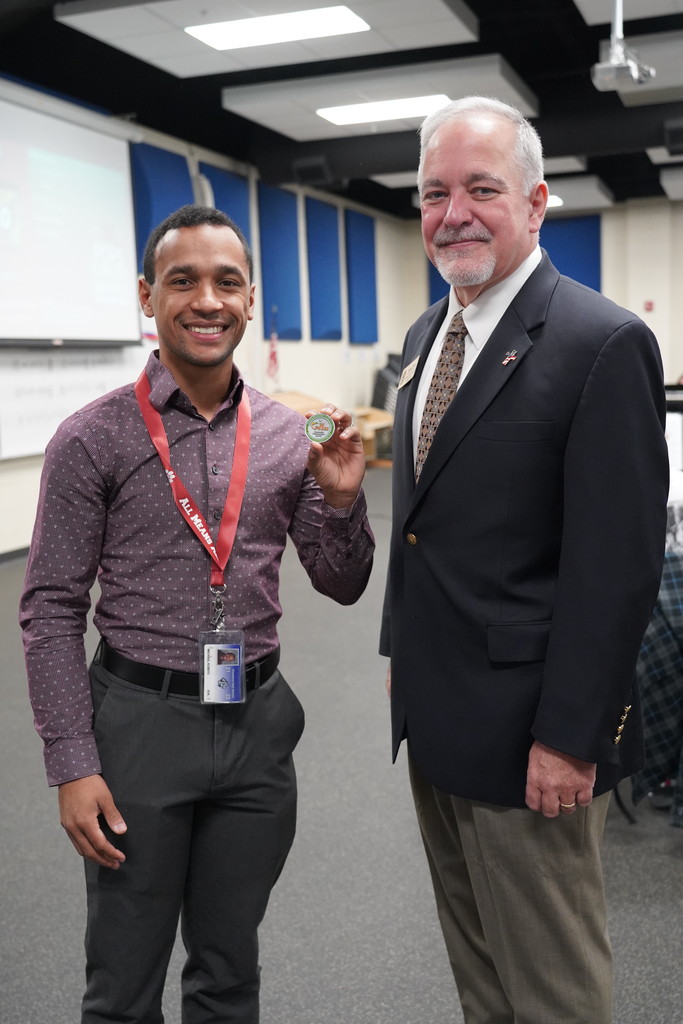 STEM INNOVATION ACADEMY: We brought in our STEM partners this week, like UGA Cooperative Extension, to introduce our schools to brand new STEM practices! The Adairsville Magnet Program and its students even brought new technology for our teachers to try out and loan!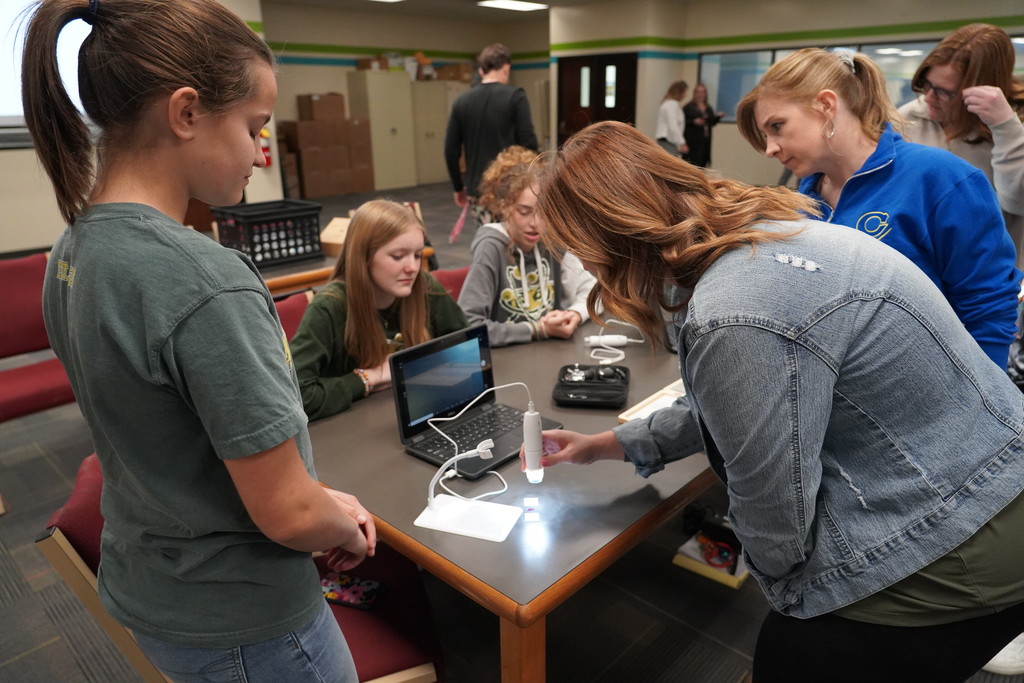 STEM CERTIFICATION: Kingston Elementary School is now District STEM Certified! Hit that "like" button! These staff members deserve it. They achieved this BIG honor in only 2.5 years! Impressive!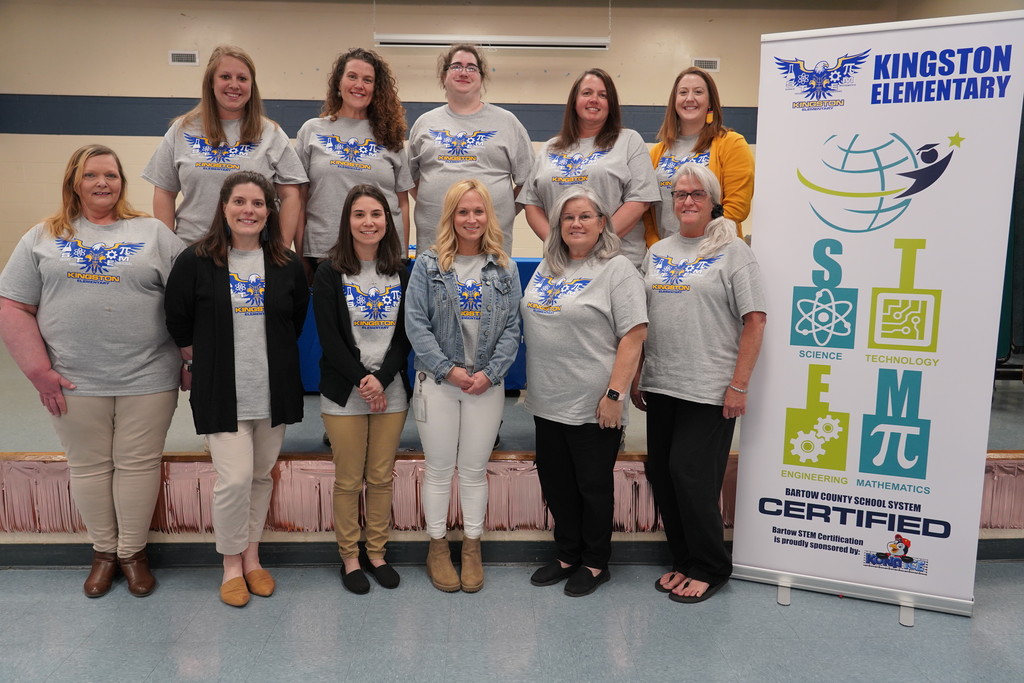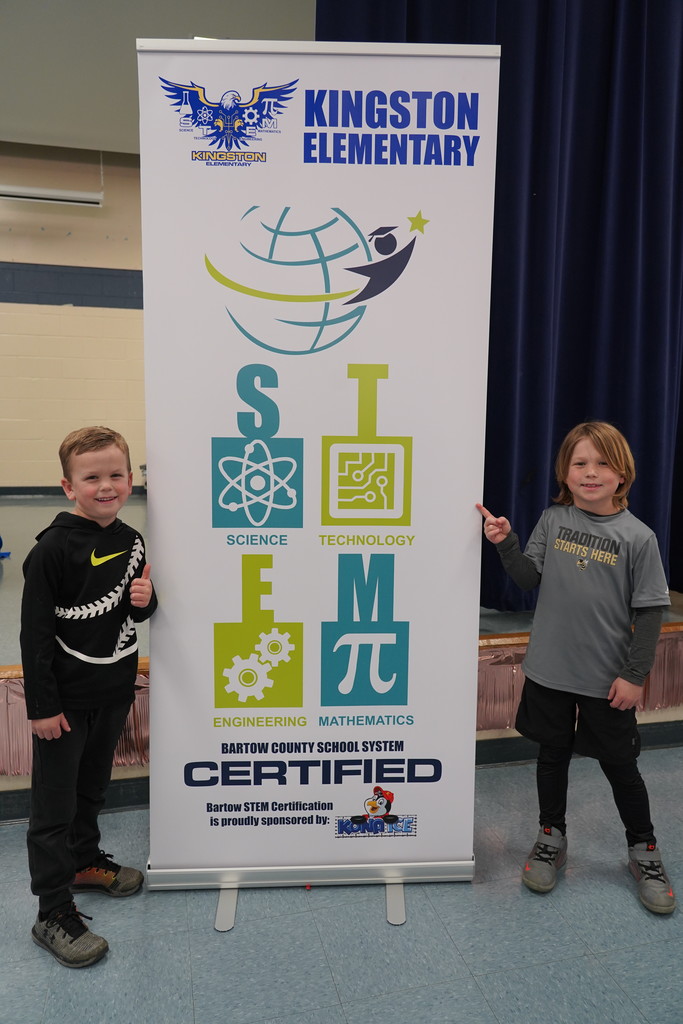 GHP FINALISTS: It's the moment we've been waiting for! Your Georgia Governor's Honors Program finalists are: Lillian Taylor, CHS, French Horn Sydney Orr, CHS, Visual Arts Alternates: (only about 20 selected statewide) David Tarver, AHS, Engineering David Brennan, WHS, Trombone Jenna Bassler, WHS, Flute CONGRATULATIONS! The application process for this prestigious program is exceptionally rigorous, and all of our students who applied should feel very proud of their accomplishments! Additional details to come!
MEDIA AWARDS: The Bartow County School System earned multiple Georgia School Public Relations Association Publication Awards in the following categories: Gold Award Website: Custom Website Design and Marketing Silver Awards Videography/Electronic Media: Historic School Shutdown Video Excellence in Writing: Daisy's Donation Photography: AMS STEM Creek Congratulations!
A MESSAGE FROM YOUR SUPERINTENDENT: Dear BCSS Staff: I am excited to share that on Tuesday, March 29, all full-time Bartow County School System employees will be receiving a one-time payment of $2,000. This payment is subject to all mandatory federal and state taxes. The State of Georgia announced this one-time payment to school systems as part of the amended FY 2022 budget. The payment was approved for various employee categories, however, the Bartow County School Board of Education has approved all full-time employees to receive the one-time payment. I am very thankful for this financial support from our Board of Education. We value, appreciate, and admire you for your commitment to student learning. You are an integral part of this award-winning system, and I feel very blessed to work alongside each of you and finish out this amazing academic year! Sincerely, Phillip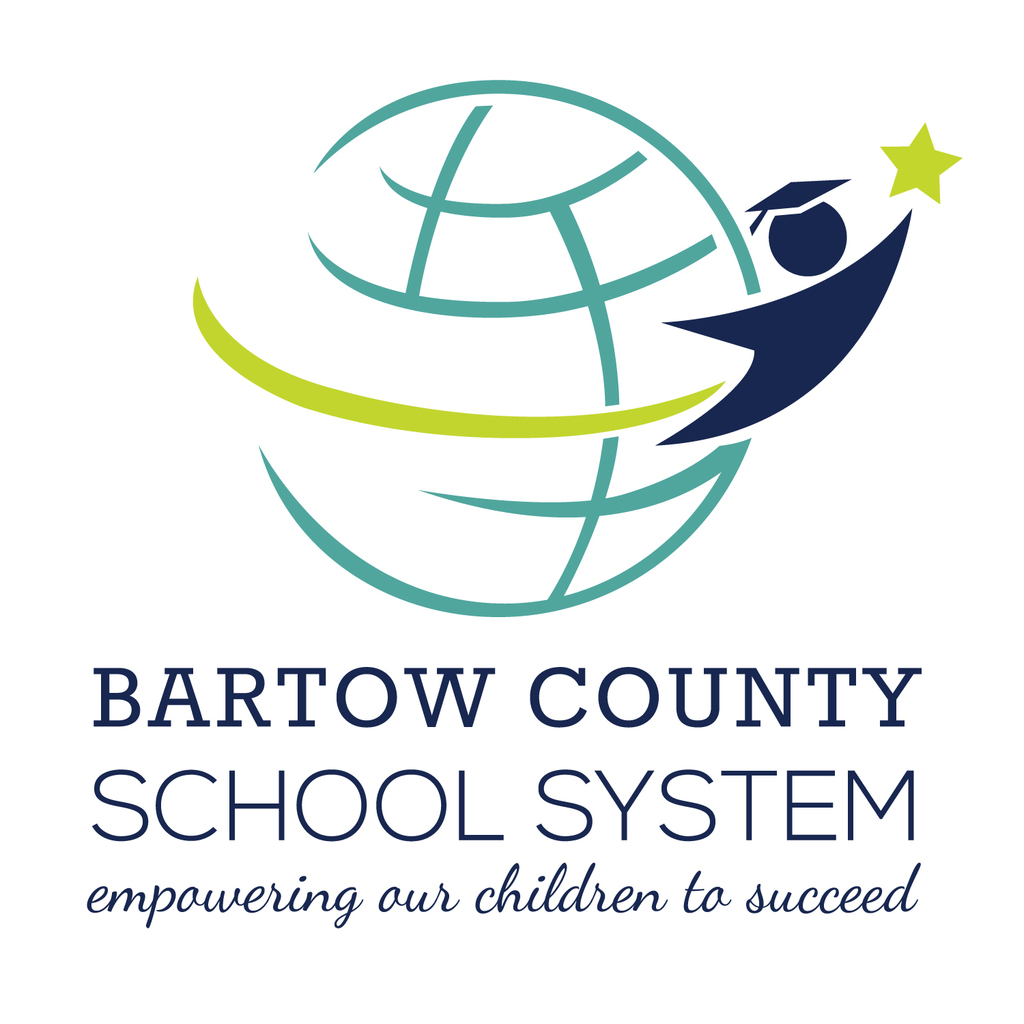 JOB FAIR 2022: What a great turnout for this year's job fair! We have already recommended hires that visited us from the fair, and we are hopeful that they will be approved to join our team soon! If you missed the fair, you can view current job openings here:
https://www.bartow.k12.ga.us/page/career-opportunities
BCSS STEM: Woodland Middle School is well on its way to STATE STEM CERTIFICATION! Check out this STEM Showcase held today! Our students demonstrated exceptional knowledge in Science, Technology, Engineering, and Math in front of several community leaders and partners!
CENTRAL OFFICE CELEBRATIONS: When you work in a school system and community like this, you have a lot to celebrate! And, if you know Superintendent Page, then you know he likes to celebrate the RIGHT WORK. In the Bartow County School System, the right work supports learning, collaboration, and results. That's what we value. Today, we celebrate and honor Betsy Roam, our school nutrition director! She has a "never say never, get it done" attitude. With a smile on her face, Betsy always looks for new and innovate ideas to help meet the nutritional needs of all our students. Congratulations, Betsy! You make us all better!
RED APPLE RUN: Find those running shoes! The Bartow Education Foundation needs you on April 16! The second annual Red Apple Run 5K and 1.5 Mile Walk will be held at Hamilton Crossing Park. ALL proceeds benefit teachers and students in Bartow County. Register now!
https://runsignup.com/Race/GA/Cartersville/RedAppleRun5K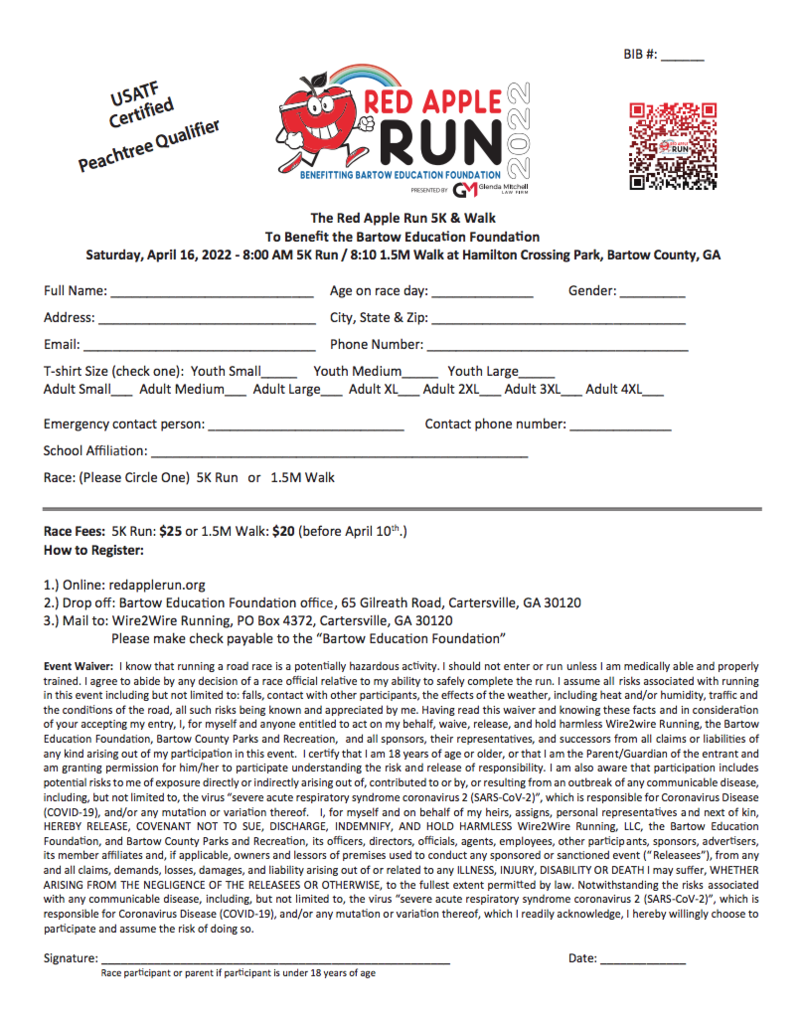 BARTOW AND BEYOND: Our group of high school students made another stop on their spring college tour - Georgia College & State University! GCSU is designated as the state's Liberal Arts University, which offers degrees in Business, Education, and Nursing to name a few!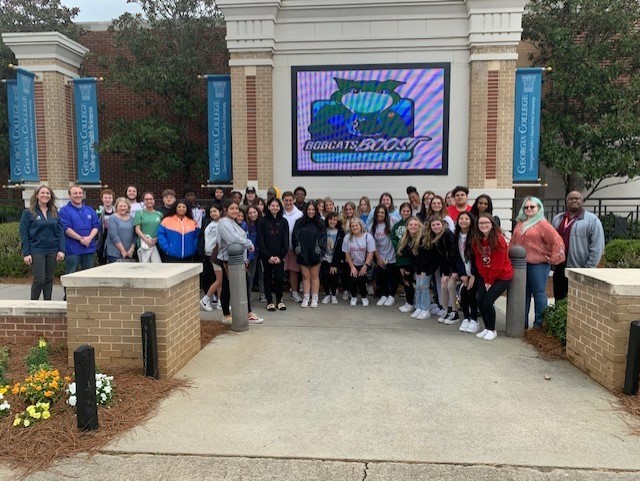 NEW MAGNET PROGRAM COHORT: The numbers are in! More than 270 students applied to at least one of our prestigious Magnet Programs! Final acceptance and commitment numbers below: AHS - 69 students CHS - 41 students WHS - 47 students