CAUGHT ON CAMERA: Add "life saver" to Adairsville Elementary School Nurse Carla Hardy's already long list of titles. Recently, as the hustle and bustle of a busy school day came to an end, Nurse Hardy was notified of a parent on campus whose vein was bleeding profusely. Without skipping a beat, Nurse Hardy sprang into action and performed the necessary steps to control the bleed. But the bleeding did not stop. Thinking back to her Stop the Bleed training with Piedmont Cartersville Medical Center in August, Nurse Hardy raced to grab a Stop the Bleed kit. She applied the device and was able to stop the bleeding until paramedics could arrive. On the scene, paramedics commented on the great job that was done in applying the device and asked who performed these life-saving measures. Of course, it was our very own Nurse Hardy. "I am very proud of the Stop the Bleed training provided by Piedmont Hospital in August," said Nurse Hardy. "The training and kit made the process of stopping the bleeding of a vein go smoother. There was no hesitation as the situation was assessed and determined the bleeding was not stopping by direct pressure and the risk of shock was imminent. The parent was a little less anxious during the transfer to the hospital." Now, add "quiet hero" to Nurse Hardy's growing list of titles. We are immeasurably thankful for her and the collaborative efforts of our community partners. Together, lives are truly changed.
WOW: Five Bartow County students earn the opportunity to attend a Georgia college, university, or technical school nearly cost-free upon graduation and completion of the REACH Georgia Scholarship Program! The 2022 REACH Georgia Scholars are Kyleigh Gunter and Alexis Scott from Adairsville Middle School, Rainey Parham from Cass Middle School, Wyatt Burch from Red Top Middle School, and Alex Tello from Woodland Middle School. This sixth cohort of REACH Georgia Scholars officially signed their commitment letters at the Bartow County College and Career Academy in front of school leaders, board members, and area representatives. The REACH Georgia Scholars were nominated by their counselors and teachers in the spring of their seventh-grade year, based on grades, attendance, and behavior. After completing the application, students were interviewed, and then selected to join 24 other REACH Georgia Scholars already admitted into the program. Through REACH Georgia, students are given academic and social support to ensure they graduate from high school and attain a college degree or certificate. Part of this support includes pairing each scholar with a mentor. "Every year, we interview 16 candidates nominated by middle school teachers and counselors," said REACH Georgia Coordinator Kristy Mitchell. "This year's group was exceptional. They even asked us some great questions. It is so difficult to narrow the pool to five, but I know the students in this year's cohort are appreciative and excited to be a part of REACH Georgia. It is evident by the showing we had at the commitment ceremony that they have the support and encouragement needed to be successful. I can't wait to get to know these students better over the next few years." Upon successful program completion, students earn a $10,000 scholarship. Certain schools will match or even double match the scholarship, increasing the amount they can earn to $30,000. Students can also qualify for other scholarships. The 11-year-old program serves more than 3,600 scholars in all 180 school systems in the state.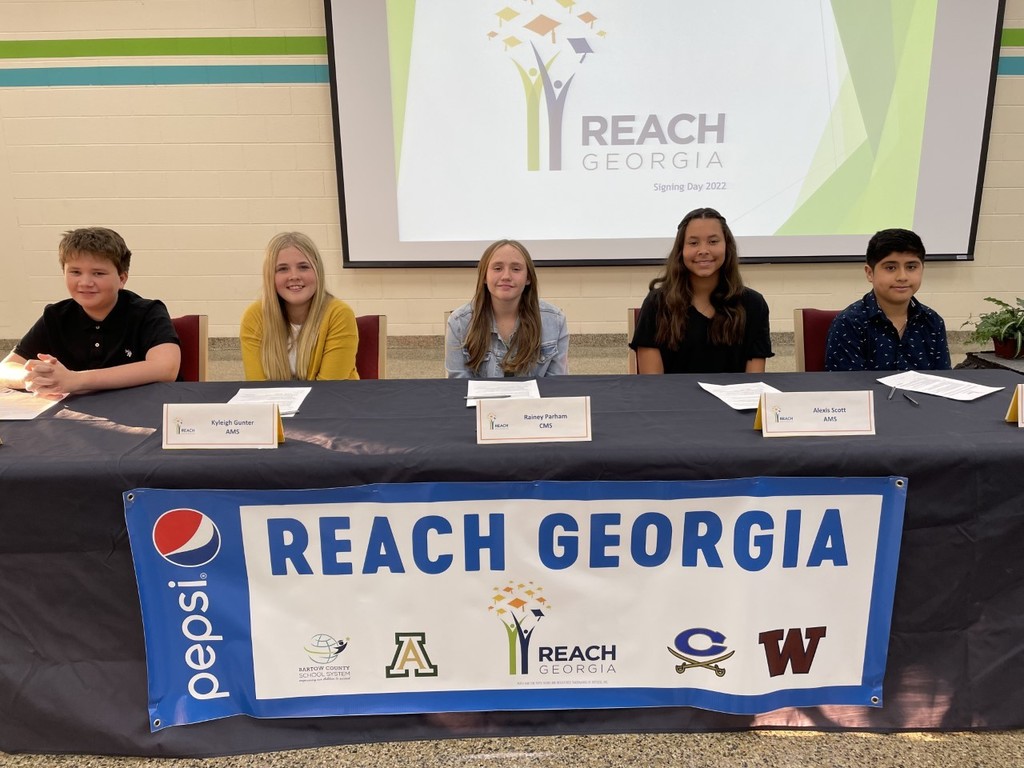 A-TEAM AWARD: Superintendent Page and system leaders present Pine Log Elementary School and its third grade team, which consists of Nelia Card, Louise Gammon, and Julia West with the most prestigious award given by the District, the A-Team Award! Nelia Card, Louise Gammon, and Julia West exemplify the three big ideas of our Professional Learning Communities culture as they continually demonstrate a focus on learning, collaboration, and results. Through observations and conversations with each team member, it is evident this team uses the PLC process to work together with collective responsibility for student learning. They ensure a guaranteed and viable curriculum for all third grade students, use common formative assessments to monitor student learning, use common assessment data to improve teaching and learning practices, and support the RTI process by providing systematic interventions and extensions for all students. It is also evident that Principal Tracey Alford and the Pine Log Elementary School Guiding Coalition have played a significant role in the development of this A-Team. Its Guiding Coalition was mentioned many times as a source of strength for the PLC process and as the means for the professional development which resulted in the efficacy of this collaborative team. Congratulations on this extraordinary achievement! Nelia Card, Louise Gammon, and Julia West will now present at a future school board meeting, New Teacher Institute, and serve as role models for future A-Teams throughout our school system. This is our 15th collaboration team to earn an A-Team Award!
BARTOW CARES CAMPAIGN: Appreciation; let's talk about it! It's our relational word of the month through our new #BartowCares4U Campaign! Bartow Cares is a countywide, year-long initiative through a partnership with Relational Values Alliance that unites Bartow County Schools, Cartersville-Bartow County Chamber of Commerce, Bartow Collaborative, government and media leadership, the faith community, and many others. Bartow commits to live out relational values such as respect, support, and appreciation in multiple places: at home, at work, at school, and in faith. With caring connections, great things happen. So, in Bartow County, we want to know everybody's story and show that somebody cares! MORE INFO:
https://www.bartow.k12.ga.us/article/783187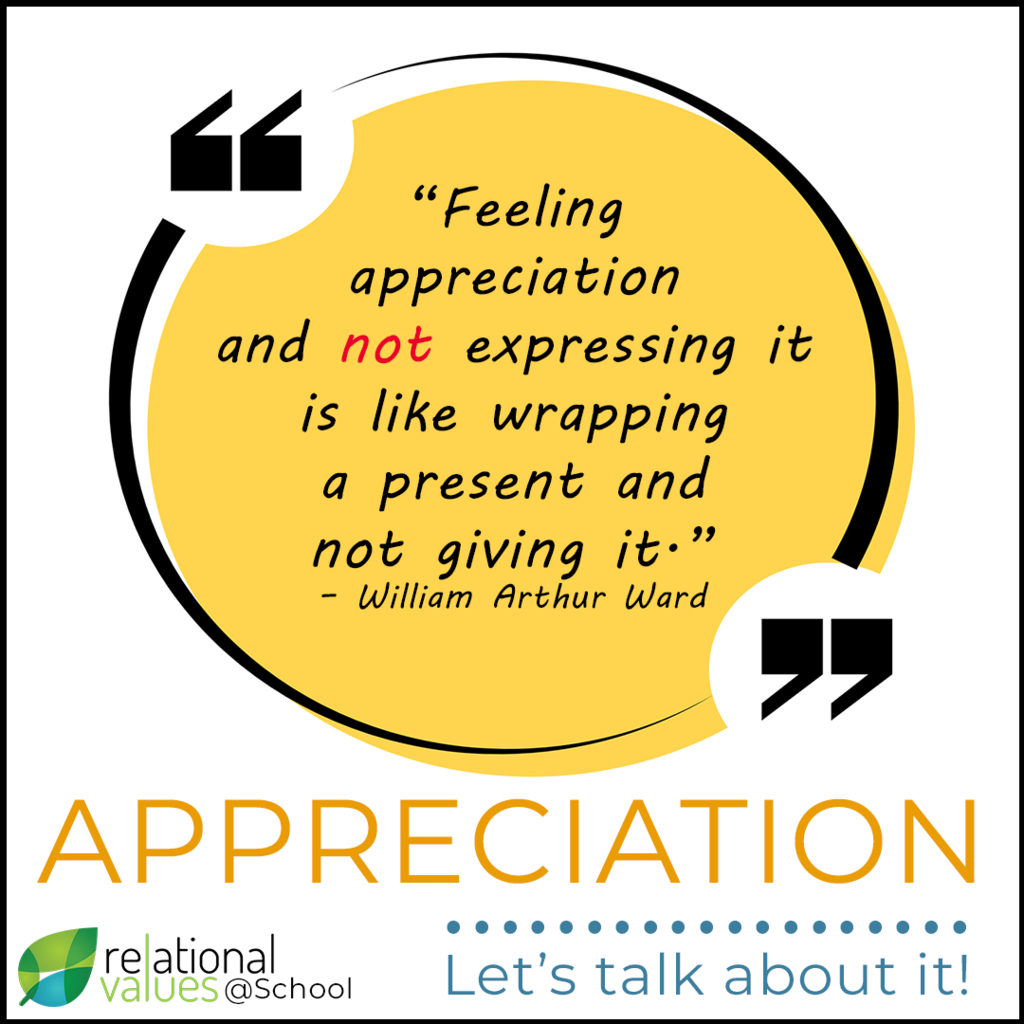 CENTRAL OFFICE CELEBRATIONS: When you work in a school system and community like this, you have a lot to celebrate! And, if you know Superintendent Page, then you know he likes to celebrate the RIGHT WORK. In the Bartow County School System, the right work supports learning, collaboration, and results. That's what we value. Today, we celebrate and honor Betty Adcock, an accounting specialist in our Finance Department! Betty is extremely detail-oriented, dedicated, and loyal. She goes above and beyond and makes us all better! Congratulations, Betty!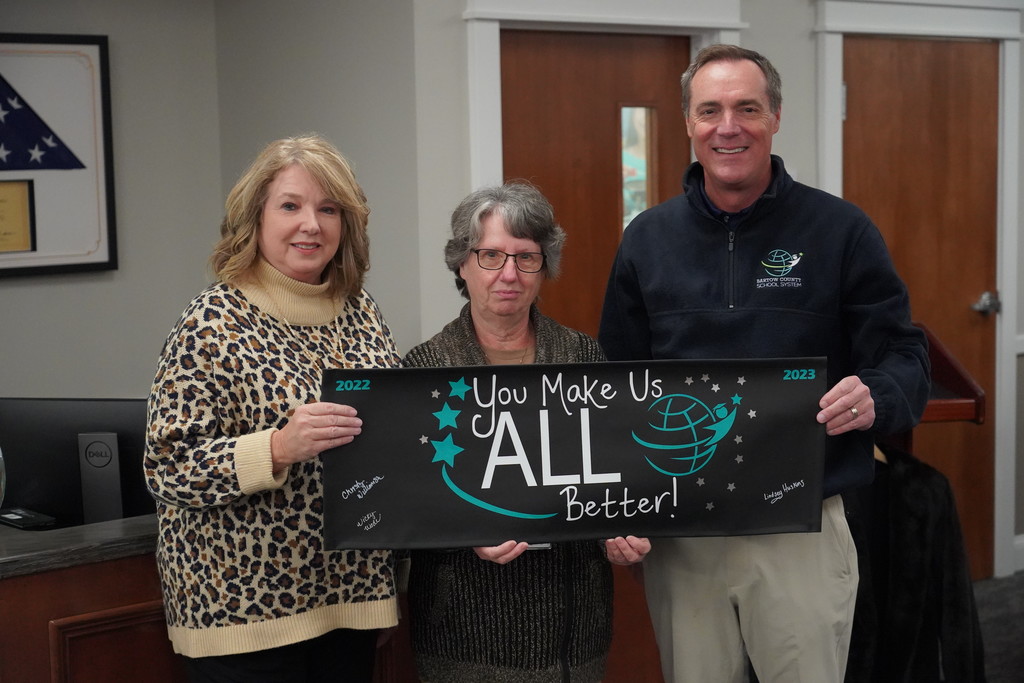 LET'S GOOOO: BIG day at Cass High School as students and staff accept the coveted High 5 Hand Trophy from FOX 5's Paul Milliken on-air! 🖐From academics to sports...truly UNPRECEDENTED TIMES IN COLONEL NATION! 🏆🎶💙💛🏈 Give it up for the TEAM OF THE WEEK!!! They're coming off a HUGE UPSET last week against Jefferson to advance in the playoffs! Tomorrow, they take on the Raiders at Mays High School in Atlanta! Show our football players, cheerleaders, and band some love before they hit the field!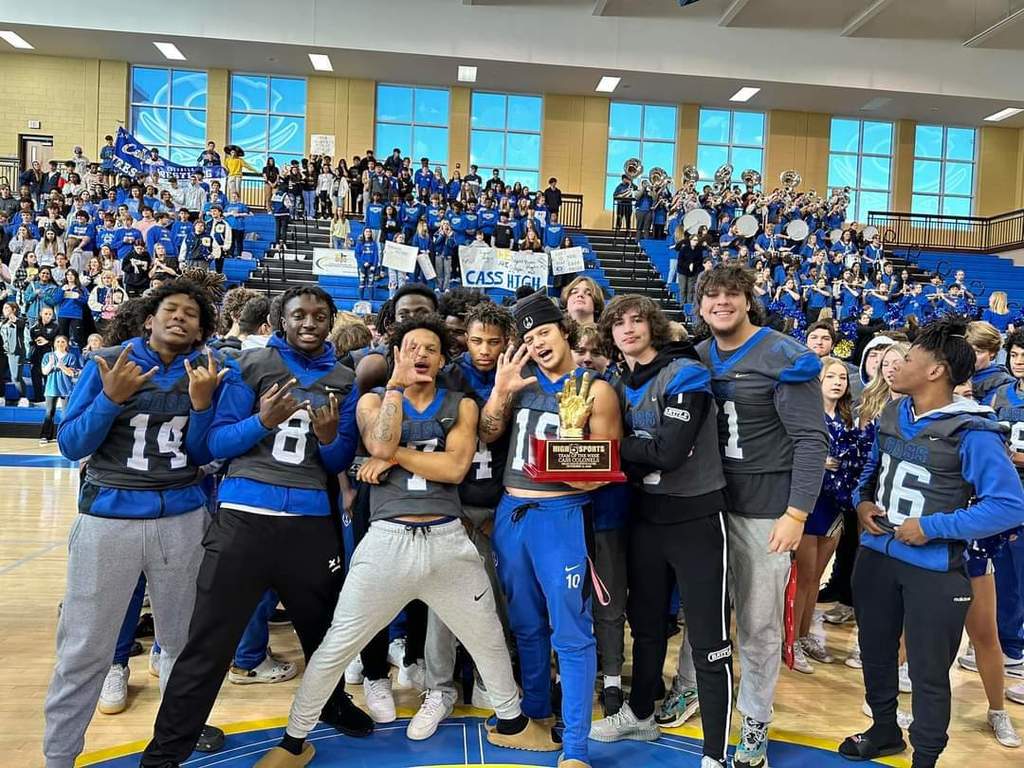 Thirty Bartow County students are named 2022-2023 Georgia Governor's Honors District Nominees! Congratulations to Adairsville High School students Madison Abernathy (Science: Biology), Darby Adams (Music: Piano), Lilith Affolder (Science: Biology), Ella Baker (Science: Chemistry), James Carnes (Visual Arts), Caroline Gossett (Visual Arts), Kyoshi Harmon (Engineering), Emma Higueras (Mathematics), Braden Mathis (Science: Biology), Skyla Rowland (Mathematics), Michael Spinks (Science: Chemistry), David Tarver (Computer Science), Callie Viktora (Science: Biology), Cass High School students Michelle Lin (World Languages: Chinese), Niah Alexis (World Languages: French), Aubrey Herring (Communicative Arts), Joseph Loh (Communicative Arts), Jayce Bradford (Computer Science), Hayden Mize (Music: Tenor), Damaya Norwood (Music: French Horn), Natalie Tucker (Theatre Performance), Woodland High School students Keeghan Bevars (Science: Biology), Talal Tariq (Mathematics), Kylie Agan (Social Studies), Knox Koontz (Visual Arts), Destiny Sanchez (Visual Arts), Emily Stockinger (Dance), William Doerfler (Music: French Horn), Delany Matthews (Music: Saxophone), and Hannah Willoughby (Music: Soprano). These intellectually gifted and artistically talented students are now invited to complete an online state-level application by January 11, 2023. The semifinalists selected from that group will have the opportunity to interview or audition at Georgia Southern University on March 11, 2023. Finalists will be announced April 7, 2023. Upon acceptance, finalists will participate in the elite, four-week, summer residential program at Georgia Southern University starting June 18, 2023. Students will attend classes in the mornings and afternoons in specific areas of study and discover life-changing instructional opportunities not found in a traditional classroom. "Many of our students advancing in the program were also nominated on the District-level last year," says GHP Coordinator Paula Camp. "So, this group already has a lot of experience with the application process. I'm confident we will be well represented come June when the finalists make their way to Georgia Southern University to experience a unique summer program that you really have to see to believe." The Governor's Honors Program remains fully funded by the Georgia General Assembly.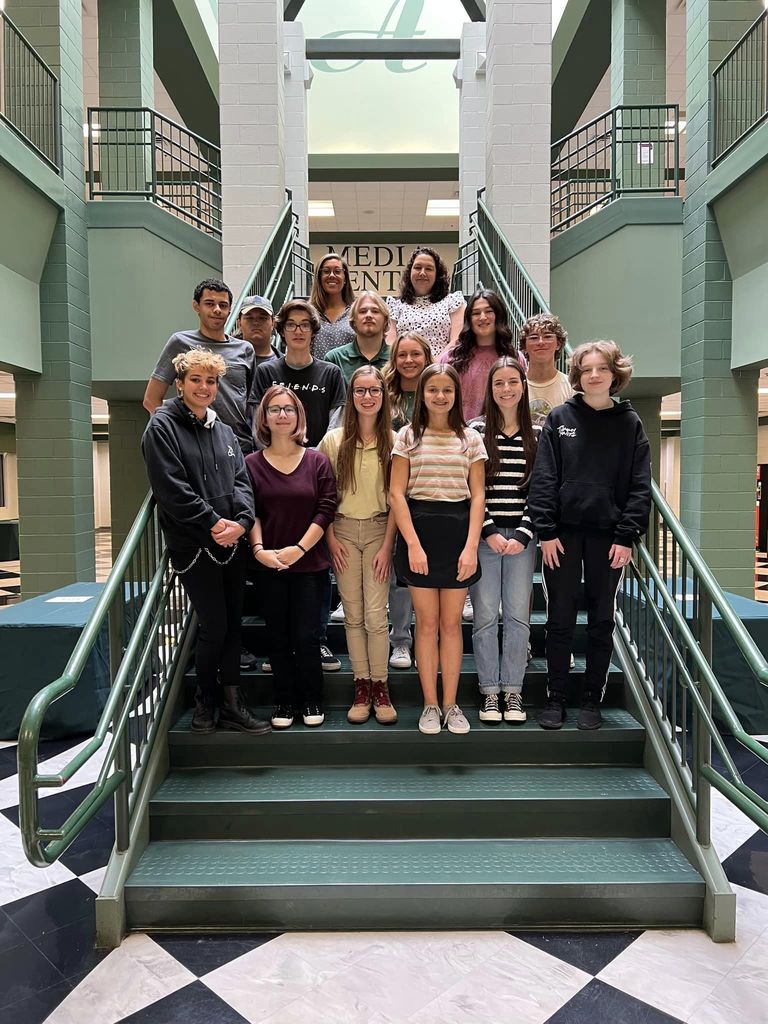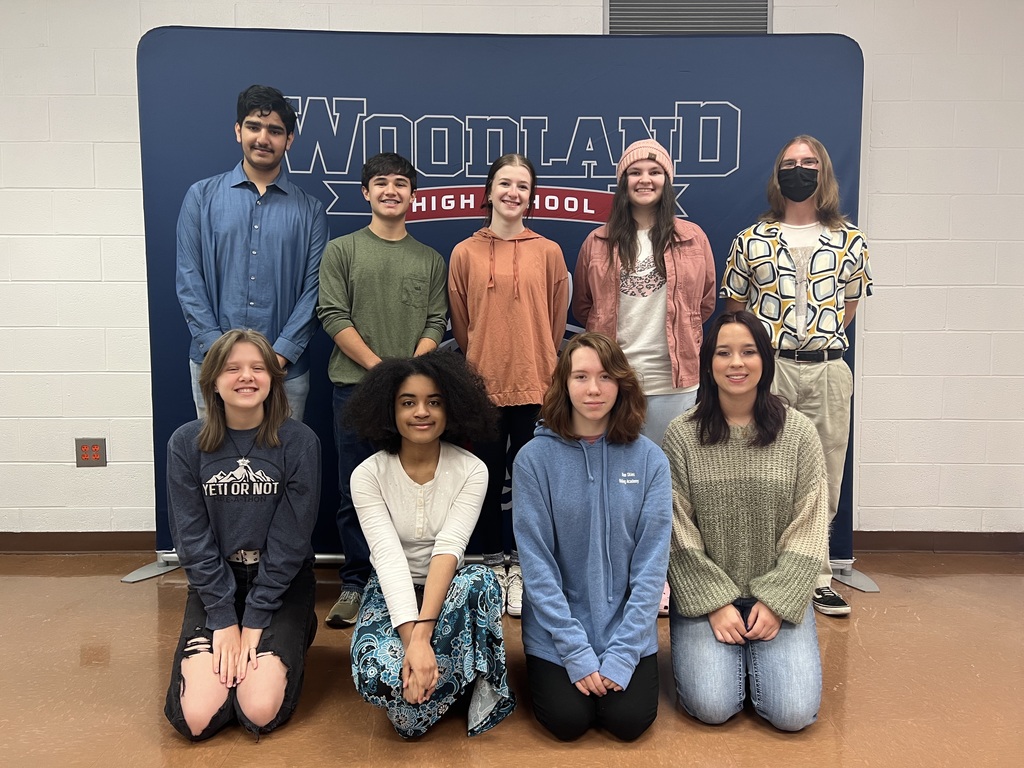 SURPRISE: Tune in to FOX 5 tomorrow between 8:15 a.m. and 9:15 a.m. to see FOX 5 present the coveted High 5 Hand Trophy to the Cass High School Football Team! Not only will you see our players, but you'll also see our coaches, cheerleaders, and band! Congratulations, CHS, on being named the SPORTS TEAM OF THE WEEK!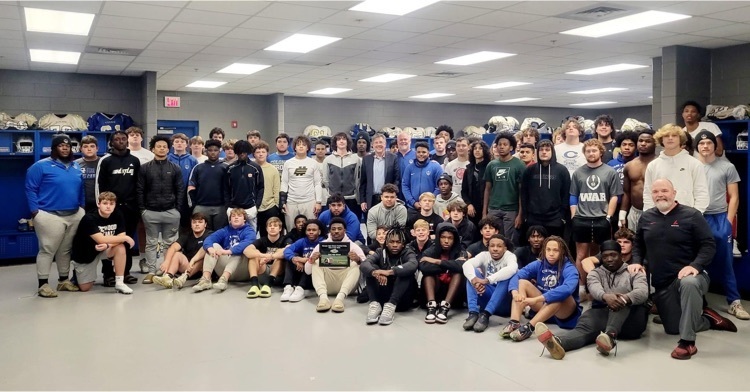 PURE HOLIDAY HAPPINESS: The Bartow County Exceptional Education Department, with the help of BCSS educators, community members, Tabernacle Baptist Church, and the Bridge Ministry, hosted a MAGICAL breakfast with Santa event for our special needs pre-K students! Warm pancakes, crafts, ornaments, music, and pictures with jolly ol' Saint Nick were JUST what we needed! Special thanks to the Howards and Ozments for capturing the joy of the season with their pictures.
BOARD RECOGNITIONS: HIGHEST GRADUATION RATE – CLASS OF 2022 • Adairsville High – 96.6%
BOARD RECOGNITIONS: HIGHEST SAT SCORE – CLASS OF 2022 • Woodland High – 1079 (mean total score)
BOARD RECOGNITIONS: HIGHEST OVERALL PERFORMANCE / GEORGIA MILESTONES 2021-22 • Elementary School – Mission Road Elementary • Middle School – Cass Middle • High School – Cass High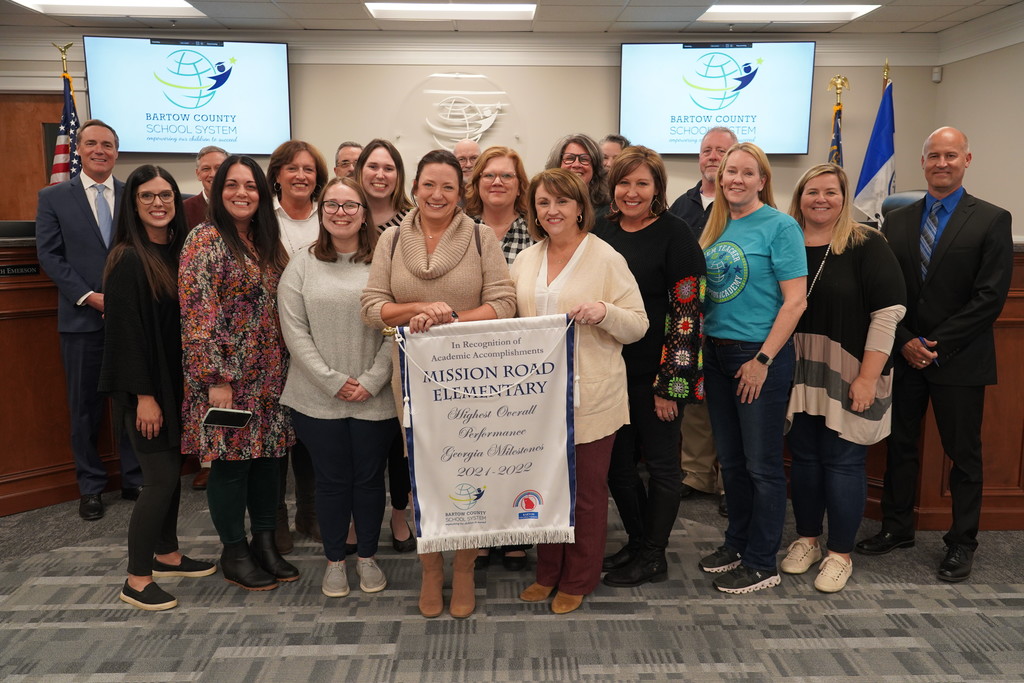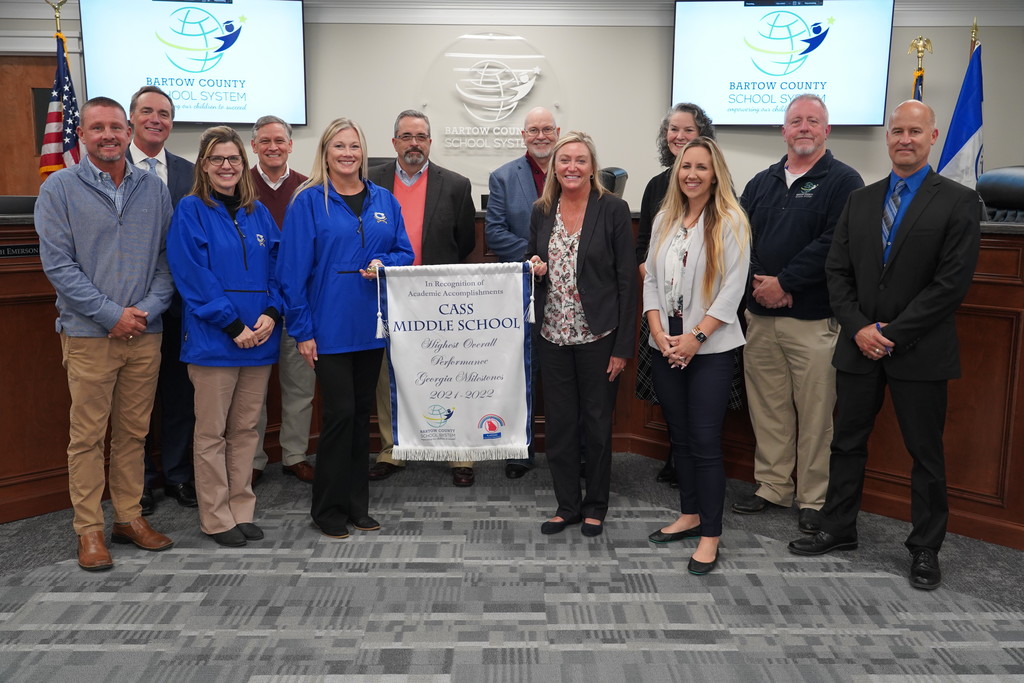 BOARD RECOGNITIONS: HIGHEST SOCIAL STUDIES SCORES / GEORGIA MILESTONES 2021-22 • Eighth grade Social Studies – Cass Middle • U.S. History – Cass High
BOARD RECOGNITIONS: HIGHEST SCIENCE SCORES / GEORGIA MILESTONES 2021-22 • Fifth grade Science – Mission Road Elementary • Eighth grade Science – Adairsville Middle • High School Physical Science Assessment – Cass Middle • Biology – Woodland High
BOARD RECOGNITIONS: HIGHEST MATH SCORES / GEORGIA MILESTONES 2021-22 • Third grade – Euharlee Elementary • Fourth grade – Cloverleaf Elementary • Fifth grade – Mission Road Elementary • Sixth grade – Adairsville Middle • Seventh grade – Cass Middle • Eighth grade – Adairsville Middle • Eighth grade Algebra I – Cass Middle • High School Algebra I – Cass High
BOARD RECOGNITIONS: HIGHEST ELA SCORES / GEORGIA MILESTONES 2021-22 • Third grade – Pine Log Elementary • Fourth grade – Adairsville Elementary • Fifth grade – Cloverleaf Elementary • Sixth grade – Adairsville Middle • Seventh grade – Woodland Middle • Eighth grade – Adairsville Middle • American Literature – Woodland High
BOARD RECOGNITIONS: PROMISING PRACTICES SCHOOLS • Adairsville High School • Woodland High Bartow County Schools This title and national recognition are awarded to schools that have demonstrated initial success in raising student achievement for at least three years!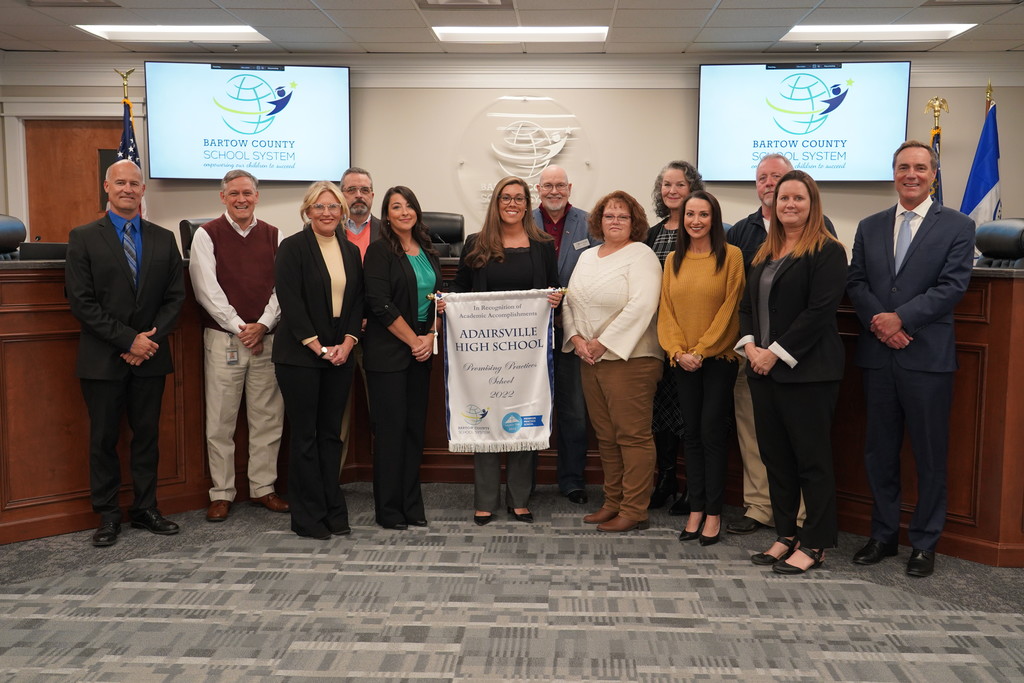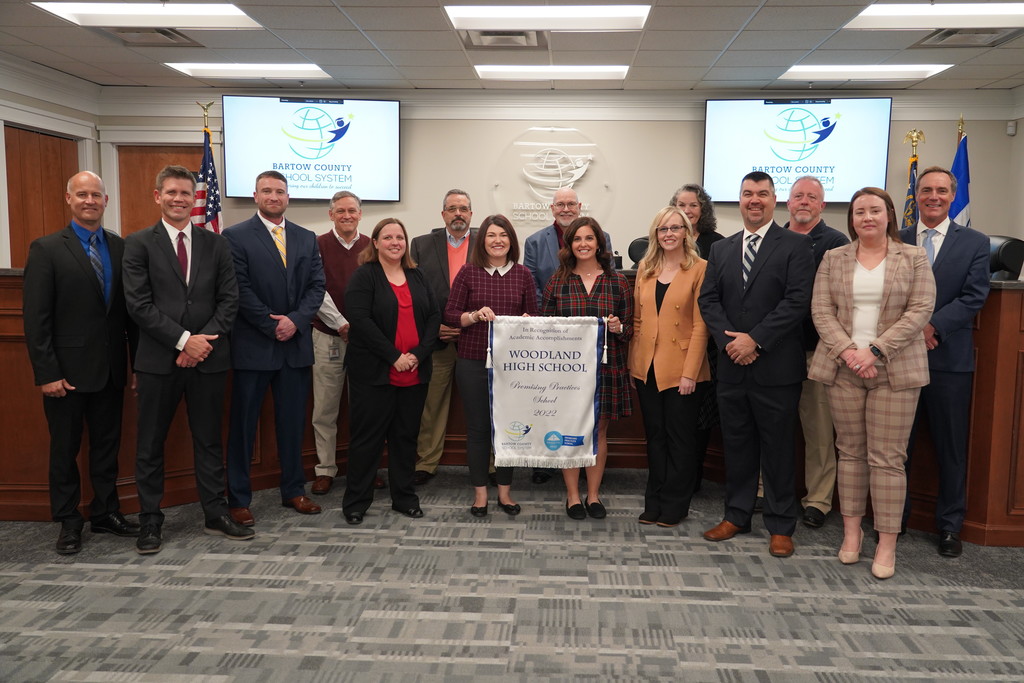 BOARD RECOGNITIONS: DISTRICT STEM CERTIFICATIONS • Allatoona Elementary School • Hamilton Crossing Elementary School • Mission Road Elementary School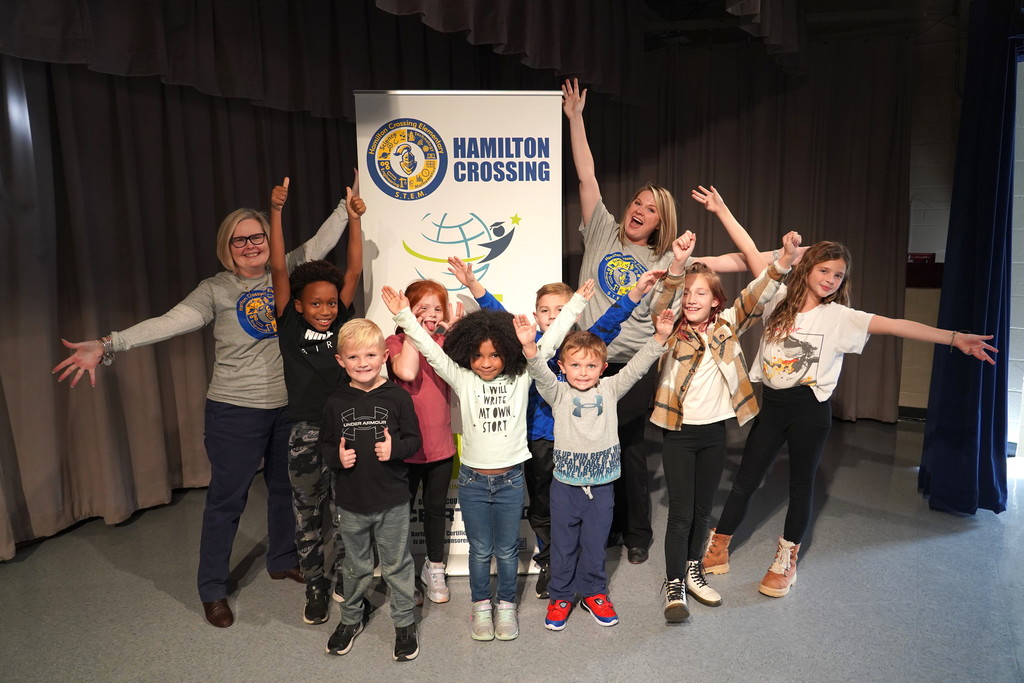 IN CASE YOU MISSED IT: This is news worth shouting from the rooftops! Euharlee Elementary School has been recognized as one of the HIGHEST PERFORMING TITLE I SCHOOLS IN THE STATE OF GEORGIA! Let that sink in! First, a Reward School for two years. Now, the Distinguished Schools designation! No other school in the area can say that! The Distinguished Schools designation recognizes Title I schools that ranked in the top 5% based on a combined ELA and Math Achievement Rate score from FY2021 College & Career Ready Performance Index (CCRPI) Content Mastery data. "We are very gratified to receive this recognition from the Georgia Department of Education," said EHES Principal Jim Bishop. "This achievement was made possible by the combined efforts of Euharlee's staff, students, and parents who worked together during a challenging pandemic year with a mission of ensuring high levels of learning for all students. We also appreciate Dr. Page, his staff, and the Board of Education for the supports initiated that year, such as the Summer Intervention Program. That made it possible for us to "catch up" students impacted by a loss of instruction at the end of the 2019-2020 school year." Congratulations, EHES! Only 71 schools in the state earned the recognition this year!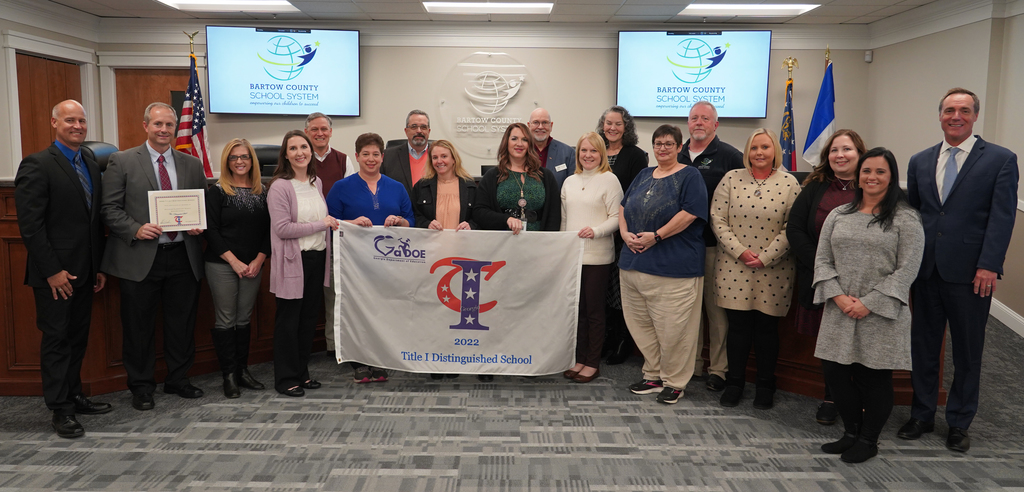 MAKING HISTORY: After BIG wins over the weekend, Adairsville High School and Cass High School advance to the second round of State PLAYOFFS! First time since 1983 for CHS!!!! In just a few short days, AHS will take on Oconee County at home, and CHS will travel to Mays High School near Atlanta to take on the Raiders, who are 7-4 on the season!