NEW: College Board's newly released Advanced Placement Scholar Roster includes 142 Bartow County School System students – the highest number ever recorded in Bartow County! The number of AP Scholars has nearly tripled from 2017! College Board's AP program provides motivated and academically prepared students with the opportunity to take rigorous college-level courses while still in high school. Students can earn college credit, advanced placement, or both for successful performance on the AP exams administered in high schools. College Board recognizes three levels of achievement based on student performance and AP exams. The highest level of academic honor is AP Scholar with Distinction, followed by AP Scholar with Honor, and AP Scholar. Twenty-nine students qualified for the AP Scholar with Distinction Award by earning an average score of 3.5 or higher on all AP exams taken and scores of 3 or higher on five or more of these exams. The honorees include Mark Brunson (AHS '22), Sydney Irons (AHS '22), Emma Higueras (AHS '24), Annie McCormick (AHS '23), Callie Viktora (AHS '24), Camden Briggs (CHS '22), Maki Barnes (CHS '22), Carson Carroll (CHS '22), Evelyn Lynch (CHS '23), Sydney Orr (CHS '23), Andrew Ziemer (CHS '23), Kylie Agan (WHS '24), Kiconco Bassler (WHS '23), Bradley Benners (WHS '24), Shelby Bishop (WHS '22), Grace Card (WHS '23), Abigail Carlsen (WHS '22), Kameron Chappell (WHS '23), Taylor Chappell (WHS '22), Jayla Chastain (WHS '22), Adam Edens (WHS '23), Jolie Fannin (WHS '23), Eryn Gentry (WHS '22), Hannah Godfrey (WHS '23), Delaney Matthews (WHS '24), Benjamin Novo (WHS '22), Emily Roach (WHS '23), Christopher Tarver (WHS '22), and Caden Wolf (WHS '22). Fourteen students received the AP Scholar with Honor Award after earning an average score of at least 3.25 on all AP exams taken and scores of 3 or higher on four or more of these exams. The recipients are Connor Patterson (AHS '22), Aldon Aquarian (CHS '22), Gavin Davis (CHS '24), Scarlett Hale (CHS '24), Alexandra Pacheco (CHS '24), Rey Ventura-Velasquez (CHS '24), Breanna Chapman (WHS '24), Aiden Cornette (WHS '23), Mac Doran (WHS '22), Jorden Edens (WHS '24), John Forsyth (WHS '22), Sara Lowe (WHS '24), Joseph Parker (WHS '23), and Chloe Webb (WHS '24). Ninety-nine students earned the AP Scholar Award by earning a score of 3 or higher on three or more AP exams. The honorees are Ella Baker (AHS '24), Gracelyn Baker (AHS '23), Cavender Barnes (AHS '23), Adeline Bearden (AHS '22), Melody Cress (AHS '22), Alayna Findley (AHS '23), Alex Gollaz (AHS '24), Megan Gregory (AHS '23), Kyoshi Harmon (AHS '24), Lexi Heatherly (AHS '24), Kayli Hilburn (AHS '22), Lillian Kinsey (AHS '23), Jaiden Leach (AHS '23), Eden Lipham (AHS '22), Samantha Lusian (AHS '23), JoBeth O'Kelley (AHS '23), Braden Potter (AHS '24), Bryce Richardson (AHS '22), Emily Rogers (AHS '22), Nick Schmied-Tatransky (AHS '24), Abigail Simpson (AHS '22), Michael Spinks (AHS '24), Tori Sprayberry (AHS '24), Macy Wilson (AHS '24), Alissa Winters (AHS '24), Ansley Womack (AHS '23), Melanie Armstead (CHS '22), Jovany Contreras (CHS '22), Alex De Anda Rodriquez (CHS '22), Parker Dunn (CHS '23), Eli Etheridge (CHS '22), Gideon Fortner (CHS '23), Alexander Ghavamian (CHS '23), Laney Gordon (CHS '24), Ryan Grant (CHS '23), Chelsea Harris (CHS '22), Dannyell Hendrix (CHS '22), Aislen Hernandez (CHS '22), Ryan Hillhouse (CHS '24), Bryce Kresho (CHS '22), Ricky Le (CHS '22), Joseph Loh (CHS '24), Justice Mason (CHS '22), Alana McCoy (CHS '24), Zachary McKnight (CHS '23), Rylee Moore (CHS '22), Cindy Muniz (CHS '25), Jacob Peace (CHS '22), Aniya Perry (CHS '22), Dillon Sanford (CHS '24), Gabe Self (CHS '24), Destiny Smith (CHS '22), Lily Taylor (CHS '24), Kelli Young (CHS '22), Deborah Ajao (WHS '24), Lainey Baker (WHS '22), Victoria Barbosa (WHS '22), Erica Boatner (WHS '22), Kimberly Braun (WHS '22), Erin Bollwerk (WHS '22), Leanora Brown (WHS '24), Abigayle Cates (WHS '23), Tessa Ciavarro (WHS '22), Parker Collins (WHS '24), Shawn Davis (WHS '23), Heaven Dennis (WHS '24), Peyton Dorn (WHS '24), Ellie Eanes (WHS '22), Jhon Gordon (WHS '22), Alana Hennon (WHS '22), Emily Higdon (WHS '22), Gabriel Hull (WHS '22), Adria Kalsi (WHS '22), Christian Koontz (WHS '24), Mason Lawson (WHS '23), Savannah Lawson (WHS '22), Rylee Leachman (WHS '22), Esteban Martinez (WHS '23), Kassidy McCool (WHS '22), Mackenzie Miller (WHS '24), Mya Moffit (WHS '22), Marcus Muriithi (WHS '24), Serena N'guessan (WHS '22), Shanice N'guessan (WHS '22), Faith Owens (WHS '24), Haylee Roach (WHS '22), Raegan Rothman (WHS '23), Hunter Sennett (WHS '23), Chloe Smith (WHS '22), Matthew Stone (WHS '22), Andrew Thayer (WHS '23), Mason Tucker (WHS '22), Camber Wallace (WHS '23), Reagan Weightman (WHS '24), Ava Whatley (WHS '24), Gracie Williams (WHS '24), Kyler Williams (WHS '22), and Anthony Zhang (WHS '23). "We also recognize Bartow County School System AP Teachers with Distinction because their rigorous classroom instruction and support is tremendous to the success of these intellectually gifted students," said Paula Camp, director of Advanced Learning, STEM, and Gifted Programs. "More than 80 percent of their AP students took the AP exams, and of those, more than half scored a three or higher on it! Our AP Teachers with Distinction include: Katy Carder (AHS AP Calculus), Jayme Laney (AHS AP Studio Art), Kaylie Noe (AHS AP Spanish), Rachel Queen (AHS AP Seminar), Robby Stone (AHS AP Literature), Kristi Sylvester (AHS AP Biology), Micaela Armona (CHS AP Literature), Cecilia Betancourt (CHS AP Spanish), Kevin Busse (CHS AP Macroeconomics), Jacquelyn Brennan (WHS AP Physics), David Condon (WHS AP Environmental Science), Dom D'Agostino (WHS AP Seminar), Lori Howe (WHS AP Spanish), Dana Hunt (WHS AP Biology), Kelly Hunter (WHS AP European & AP World History), Catherine Johnson (WHS AP Art 2D & AP Drawing), Cheri Kienitz (WHS AP Human Geography), Tim Morris (WHS AP Literature), Kris Norris (WHS AP Calculus), and India Williams-Rakestraw (WHS AP Language)."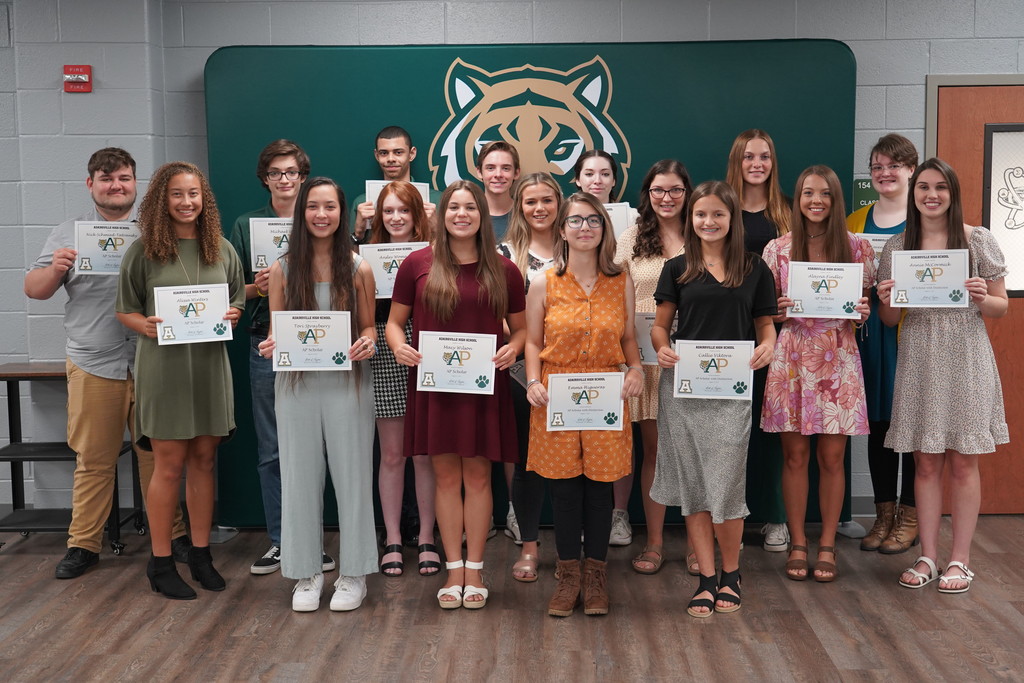 IN THE NEWS: National attention now for our own Michael Kobito, who's none other than the STATE TEACHER OF THE YEAR! The GaTOTY serves as an ambassador for education, traveling the state and speaking to educators and community groups! He's busy, so don't be surprised if you see our beloved former Woodland High School Band Director Eric Willoughby step in this year!
https://www.paperturn-view.com/.../james-july-august-2022
...
CHECK OUT THE NEW HARDWARE: All CHAMPIONS should receive championship rings, right? We sure think so, and who's more deserving than our own Mr. Michael Kobito, who was named the BEST TEACHER IN THE STATE OF GEORGIA by the Georgia Department of Education! Special thanks to Keith Foust with Herff Jones for making this happen! There are FIVE DIAMONDS set in the ring, Mr. Kobito's name on one side, and a nod to his new honor on the other side. Congratulations, Mr. Kobito, and thank you for this amazing gift, Herff Jones! #betterinbartow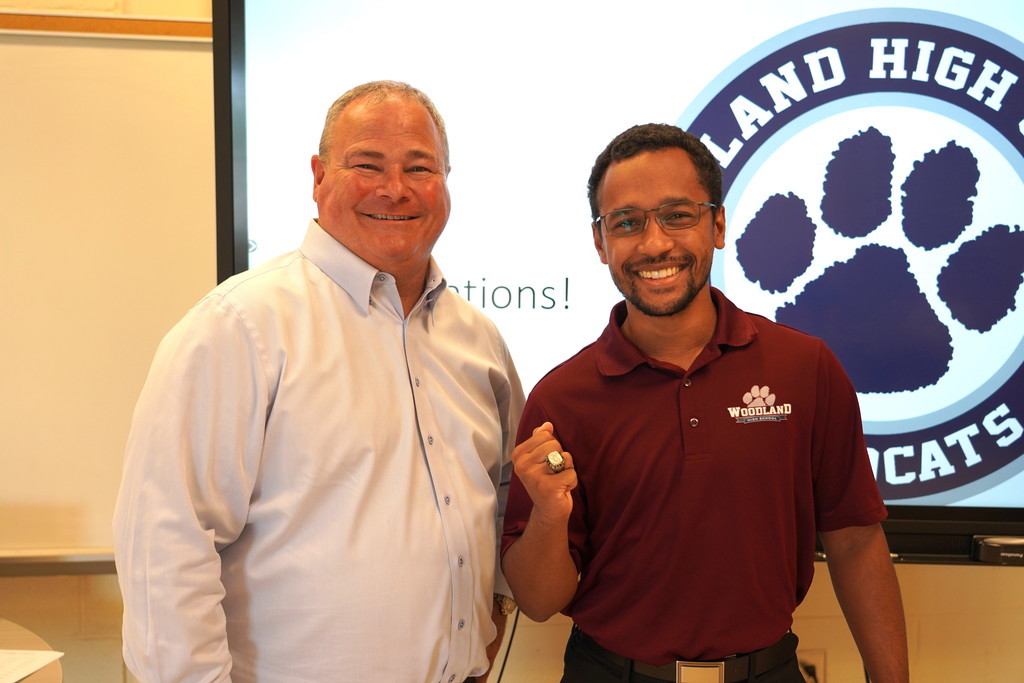 LUNCH AND LEARN: Local realtors from across Bartow County heard all the great things going on in Bartow County Schools, Cartersville City Schools, Gordon County, and Calhoun City Schools during a luncheon today at the Cartersville Country Club! Wonderful, unique systems! We LOVE to highlight our system any chance we can get! Deputy Superintendent David Chiprany went over our current Impact Report. It included: National Model PLC Schools, STEM Certified Schools, Magnet Programs, AP course offerings, partnerships with GHC and Georgia Tech, record high graduation, ACT, SAT, and AP Scholar award winners, and we can't leave out the fact that the Department of Education found the State Teacher of the Year right here in BARTOW COUNTY! We are so proud of where this system is going under outstanding leadership from the top down!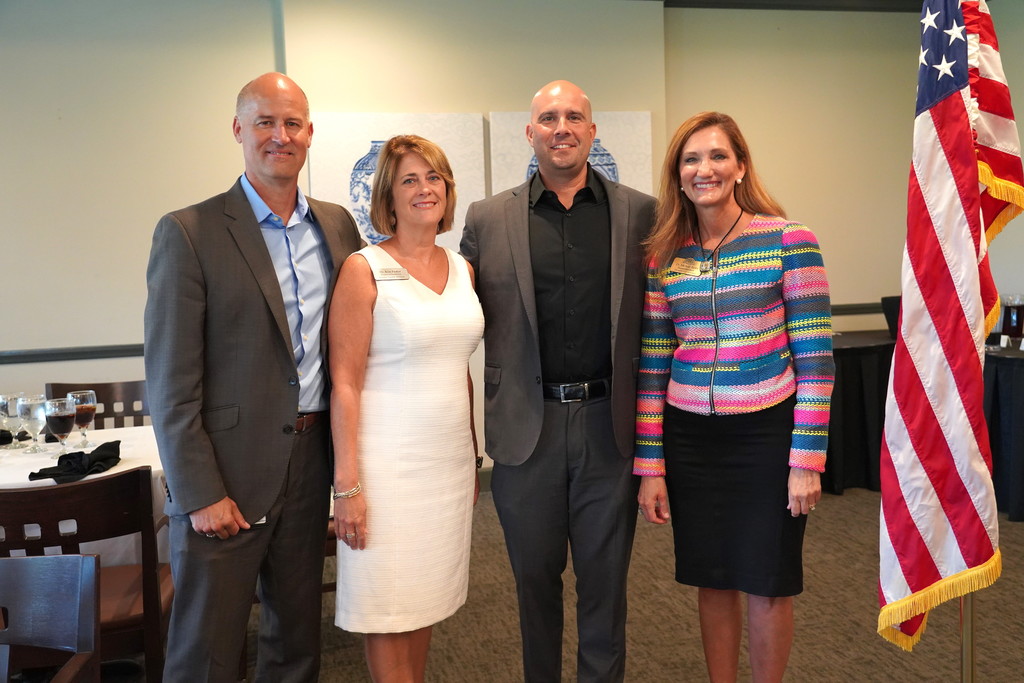 BARTOW STEM LEADERSHIP KICKOFF MEETING: We're already into year SIX of our STEM implementation journey and the successes we have seen are nothing short of INCREDIBLE! Almost all of our schools are District STEM Certified and Adairsville Middle is already State STEM Certified! Today, Bartow school leaders met to work on expanding standards-aligned STEM learning in the classroom! Benefits of STEM? It promotes problem-solving, critical thinking, creativity, communication, and collaboration! It's always #betterinbartow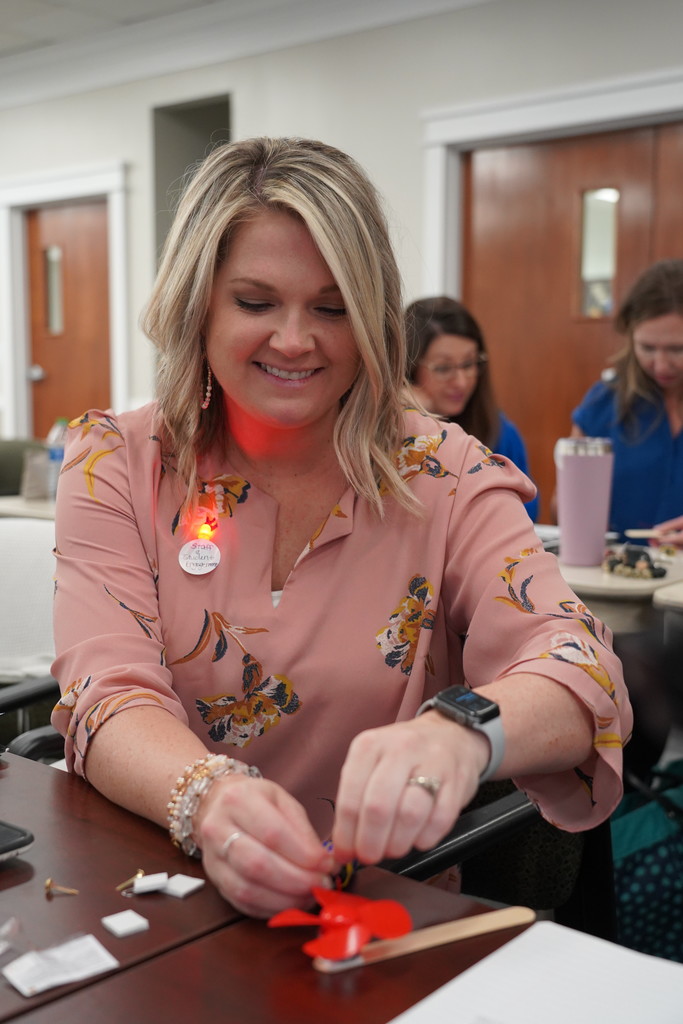 DIFFERENCE MAKERS: Kicking off Read to Grow training sessions in 2022... Our volunteer numbers are climbing back up, but we still need you in our classrooms, helping our young children learn to read. For additional information, email
kristy.mitchell@bartow.k12.ga.us
.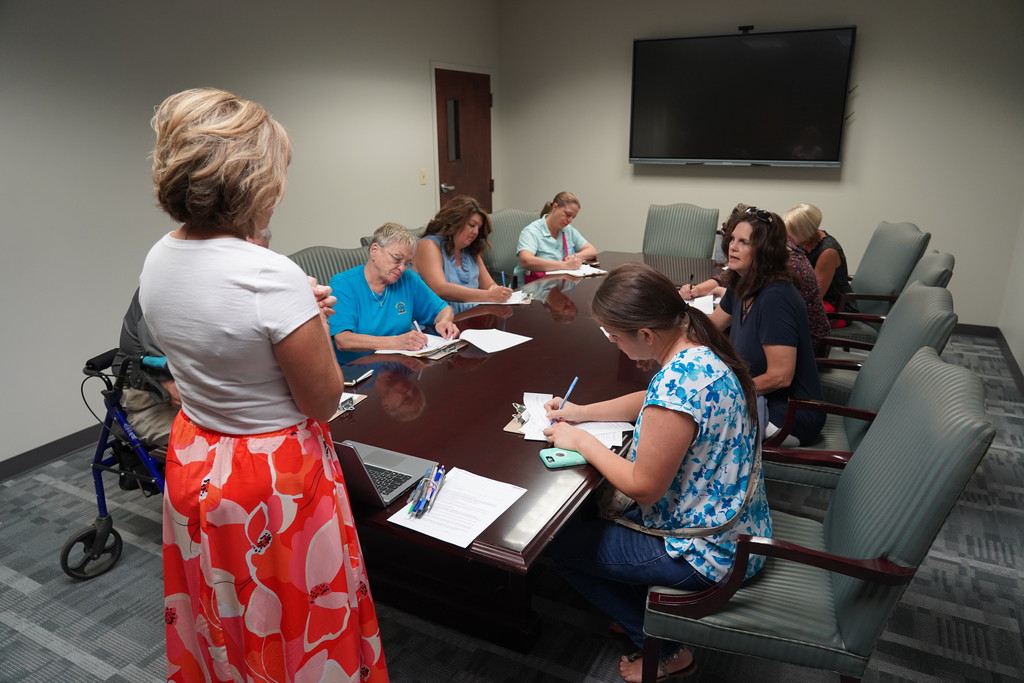 ON A HIGH NOTE: After a review of ensembles by several of the most accomplished wind band conductors in the COUNTRY, we are pleased to announce that the CASS HIGH SCHOOL WIND ENSEMBLE was asked to perform at the 2023 UofSC Band Clinic on February 11, 2023!
BETTER IN BARTOW: If you haven't been to our website, which won a gold-level state award recently, you need to! This month, we're spotlighting a few of our new admin! Take a look! Next month, we're featuring three outstanding student athletes!
https://www.bartow.k12.ga.us/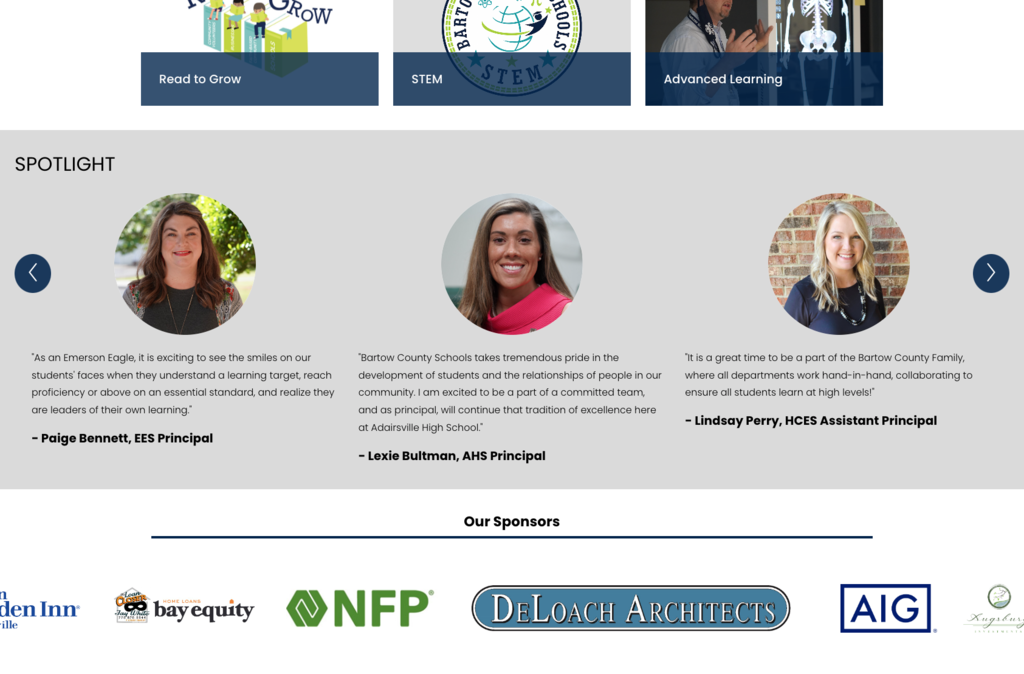 BARTOW CARES FOR YOU: Truly special day as the #bartowcares4u campaign was launched in our business community! The first-of-its kind, mental health initiative, was rolled out in our schools last week. Now, we'll see it at work and church! At today's Cartersville-Bartow County Chamber of Commerce luncheon, we heard from David Ferguson of Relational Values Alliance and Brian McCoy of McCoy's Building Supply, one of the nation's largest privately-held building supply retailers! The McCoy's have been focusing on relational values, such as respect, support, and appreciation for many years now and spoke to their success in their company. The vision includes not just talking about relational values, but helping people practice them. In the process, we are combating the effects of the pandemic: loneliness, isolation, depression, and more. Will you join us in this effort? Read more at bartowcares.com or
https://www.bartow.k12.ga.us/article/783187
PIVOTAL PARTNERSHIPS: $10,000!!!! That's how much the Pilot Travel Center in Cartersville gifted the Bartow County School System! The money will soon be used to purchase DJI drones for all 12 elementary schools, iPads to operate the drones, and drone accessories for standards-based activities in our STEM programs! Thank you, Pilot!
JOIN BARTOW'S BEST TEAM: This is new!!! Interviews will now be held each Thursday afternoon in August from 4-5 p.m. See below! *Competitive Pay *Excellent Benefits *Retirement Plans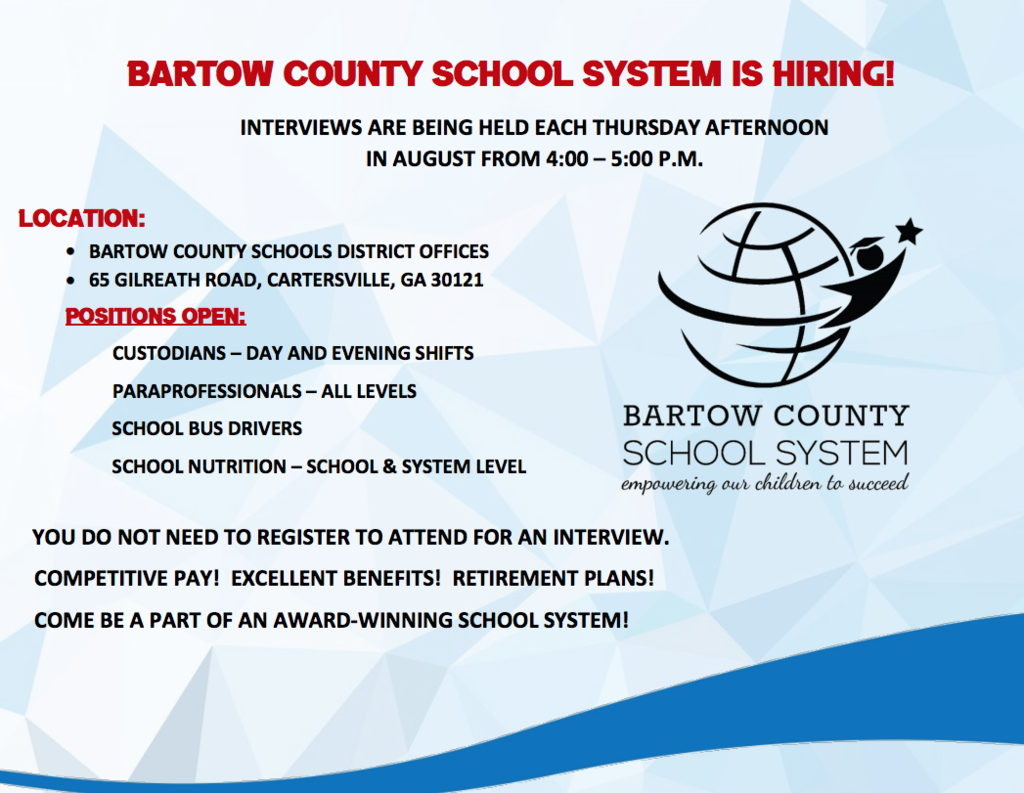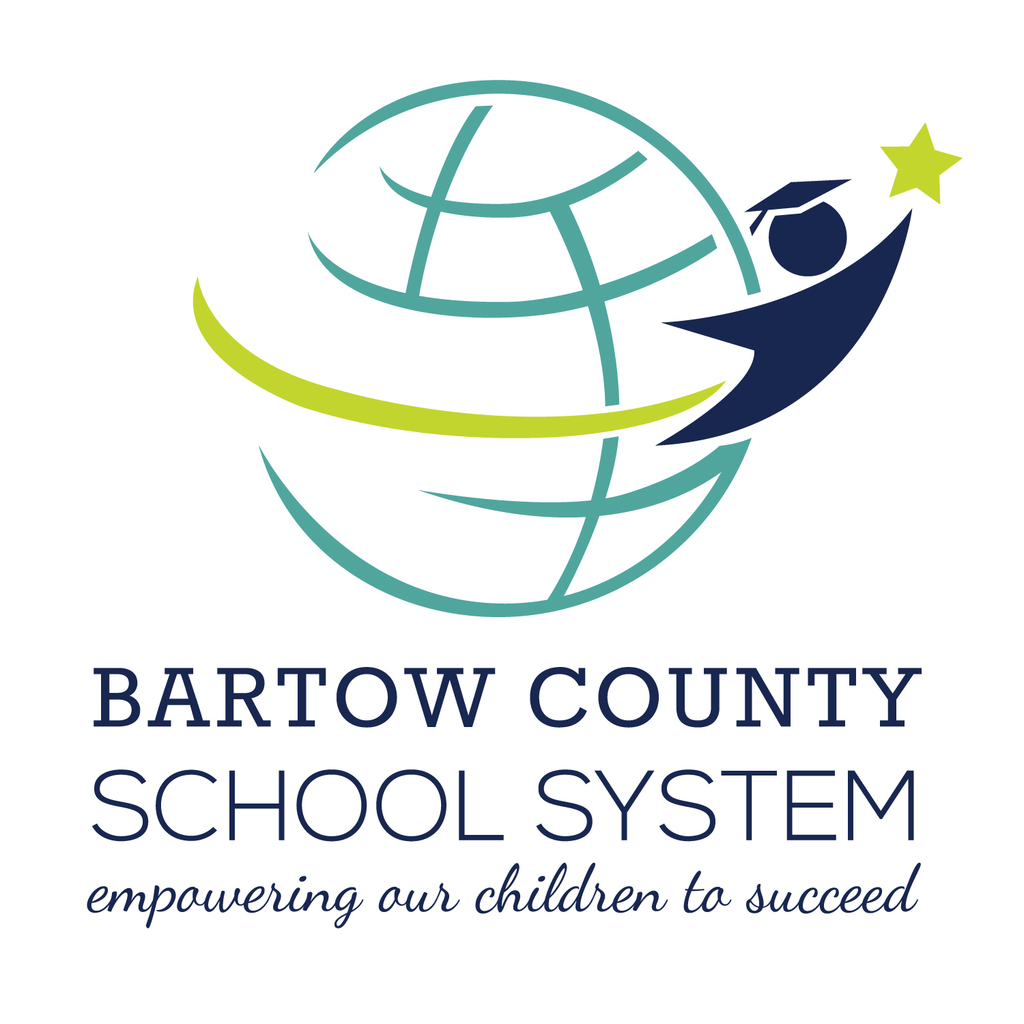 GROWING OUR READ TO GROW PROGRAM: We're tying to get back to pre-pandemic status with more than 500 volunteers for our amazingly effective Read to Grow Program! If you have some time in your schedule, please stop by the Central Office board room this month to learn more and participate in our short training sessions! INFORMATION & TRAINING DATES: Thursdays, 8/11 and 8/25 at 3:00 p.m. Tuesdays, 8/16 and 8/30 at 8:30 a.m. *Training and fingerprinting will be done at the same time*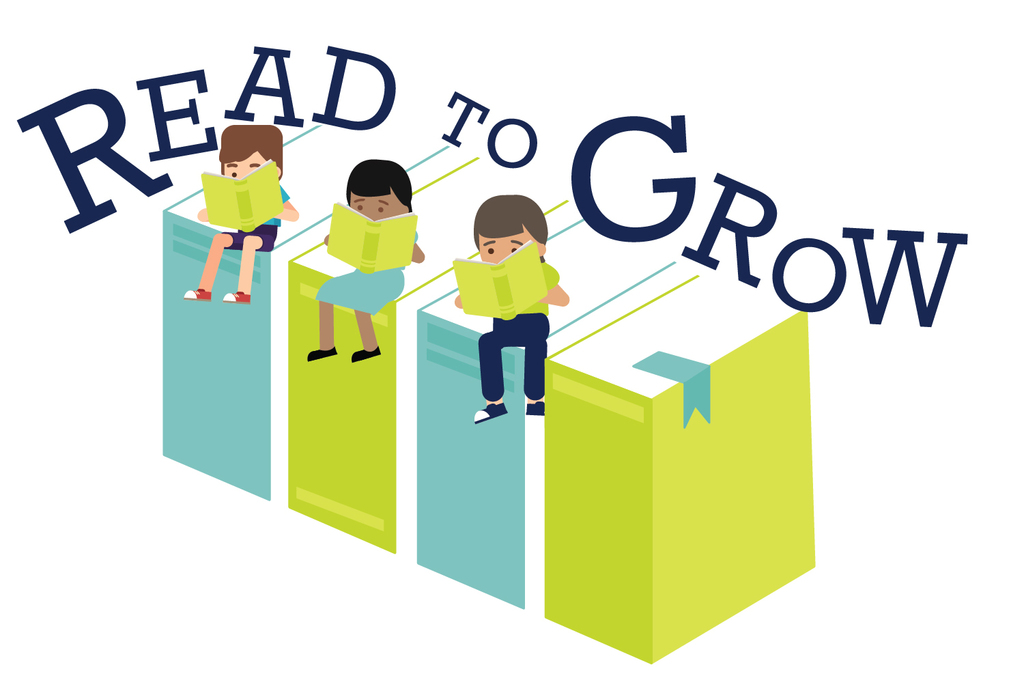 BACK BY POPULAR DEMAND: We are once again offering English classes for adults! Registration is now open and seats are limited. Check out the flyer for additional information.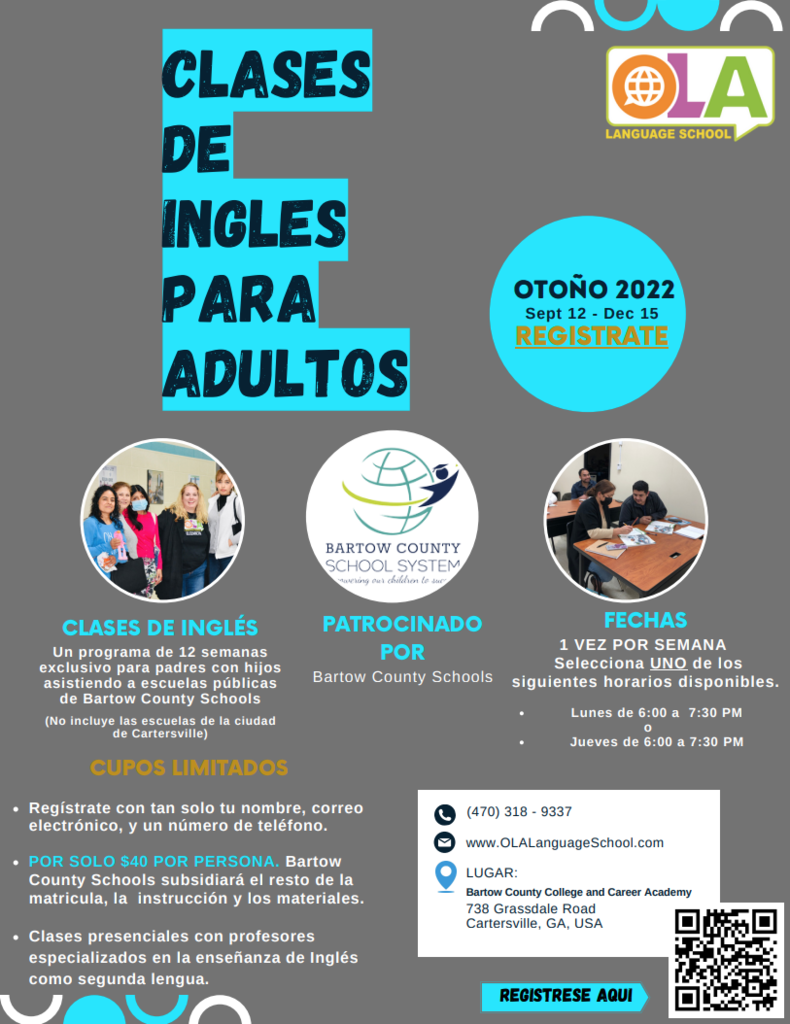 IN THE NEWS: Whisper is now in ALL Bartow County middle and high schools, and it's gaining statewide attention! Find out more in this FOX 5 report! #betterinbartow
https://www.fox5atlanta.com/video/1100622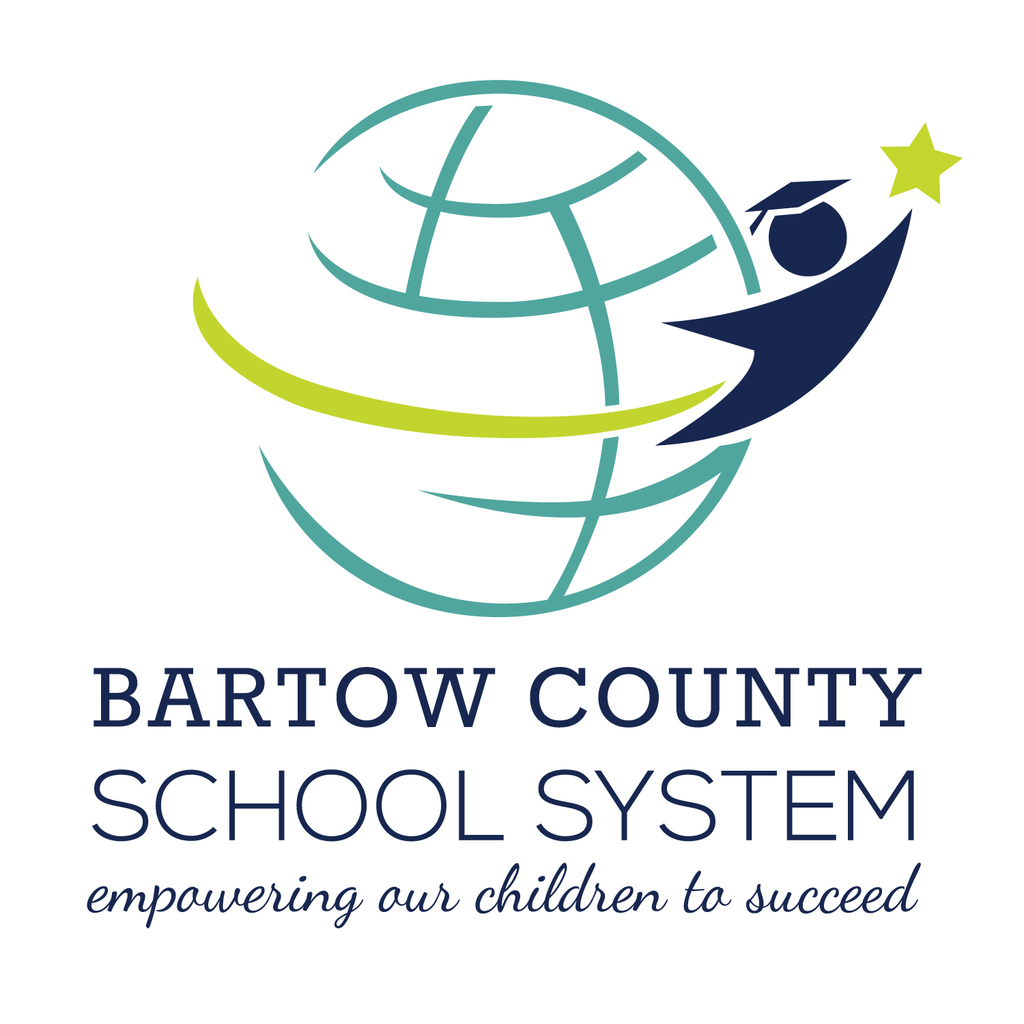 BACK-TO-SCHOOL IN BARTOW: Tiger Nation is LOVING their new Principal, Lexie Bultman! We can't wait to see where she takes this already high achieving school with a world-class Magnet program!
BACK-TO-SCHOOL IN BARTOW: Clear Creek Elementary Lunch box - check! Pencil box - check! Smiles for days - double check!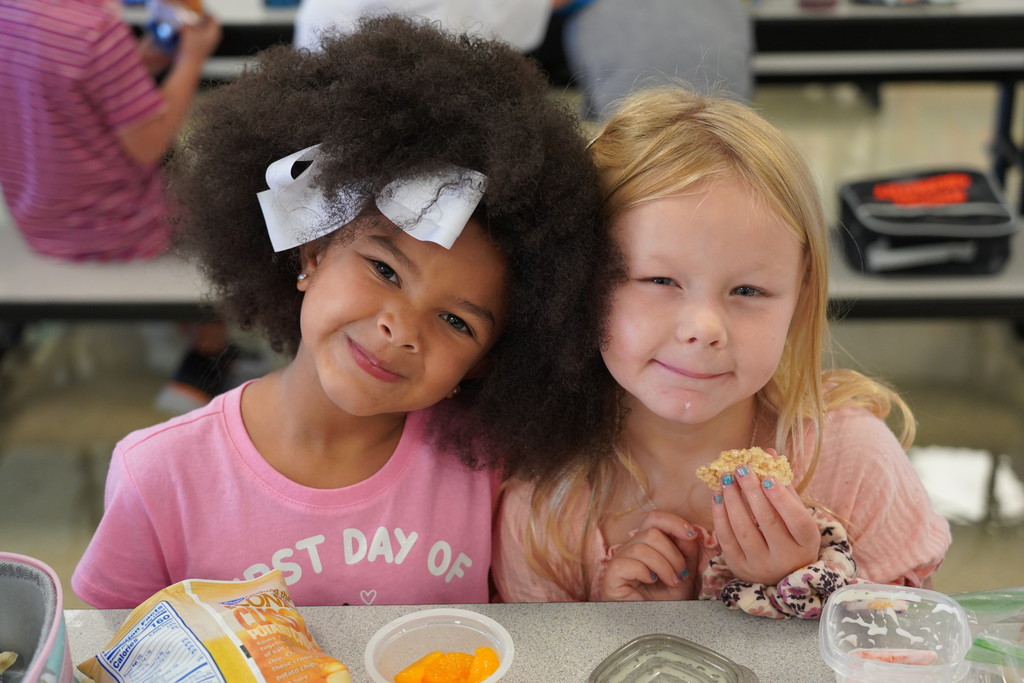 BACK-TO-SCHOOL IN BARTOW: Kingston's mural is up and it was a main attraction on the first day of school! We can't wait to see them soar this year!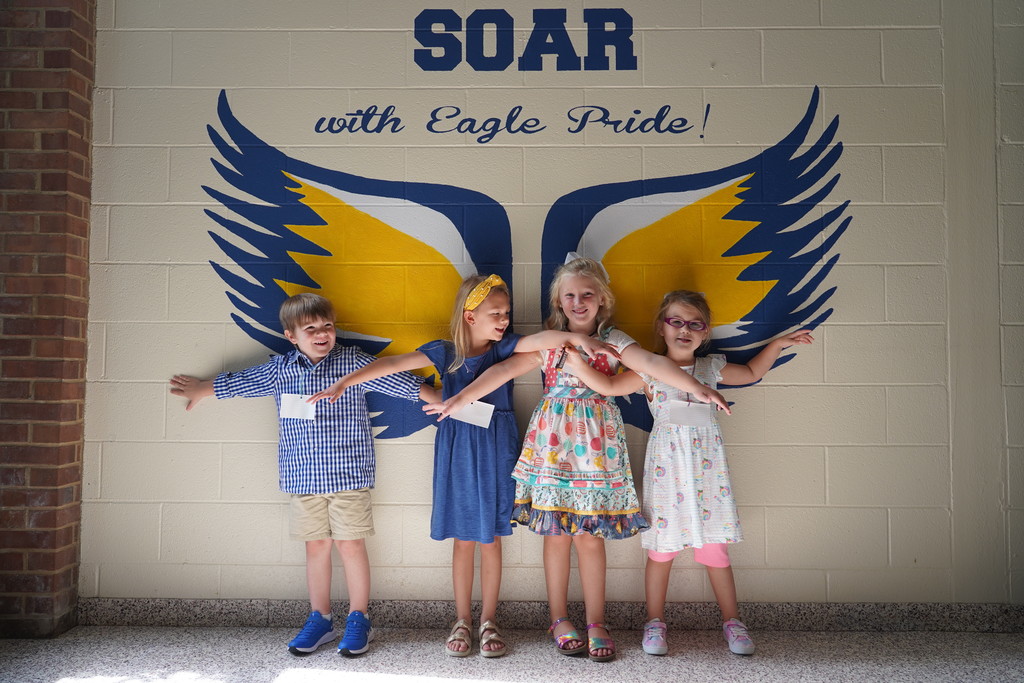 BACK-TO-SCHOOL IN BARTOW: Exciting first day at Woodland Middle School as Principal Michael Blankenship and his team welcome back their WILDCATS! Chief Human Resources Officer Macy Defnall joined in on the fun! Aren't these smiles contagious?!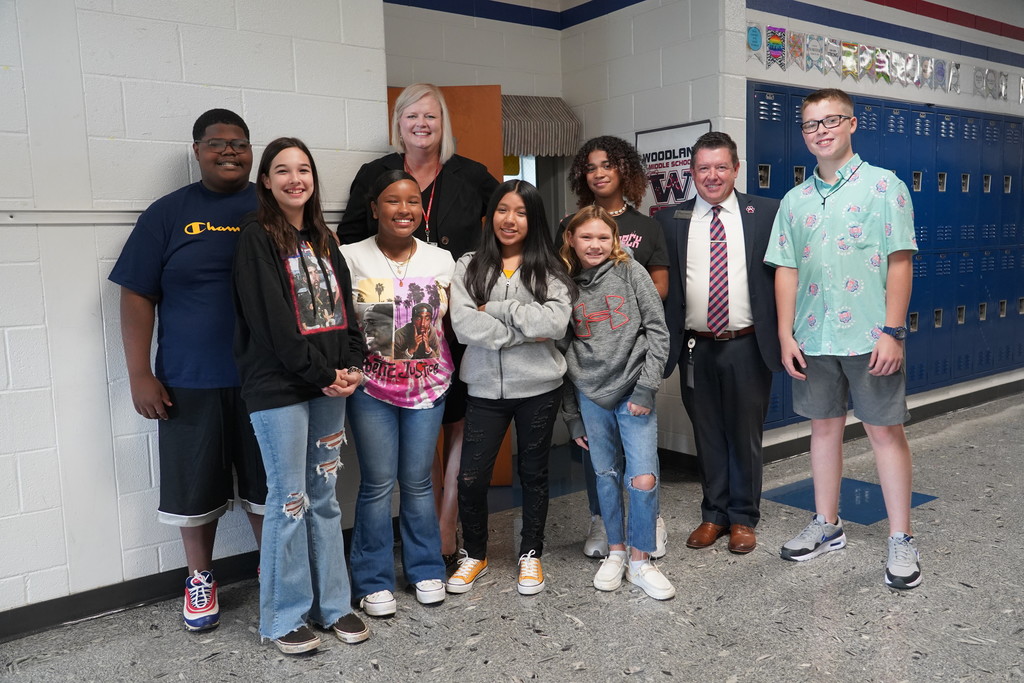 BACK-TO-SCHOOL IN BARTOW: Woodland High School is all about tradition and academic excellence - consistently high scores and home of the Georgia Teacher of the Year!