WOW: BCSS ESOL Teacher Paula Guy, from Cloverleaf Elementary School, has been selected to the board of directors on Georgia Teachers of English to Speakers of Other Languages (GATESOL). There, she will encourage professional development, participation, and leadership within the state, work cooperatively toward the improvement of instruction in all programs which seek to provide students with an opportunity to acquire English language skills and proficiency, and promote an understanding of the cultures of non-native speakers of English. Congratulations, Ms. Guy!!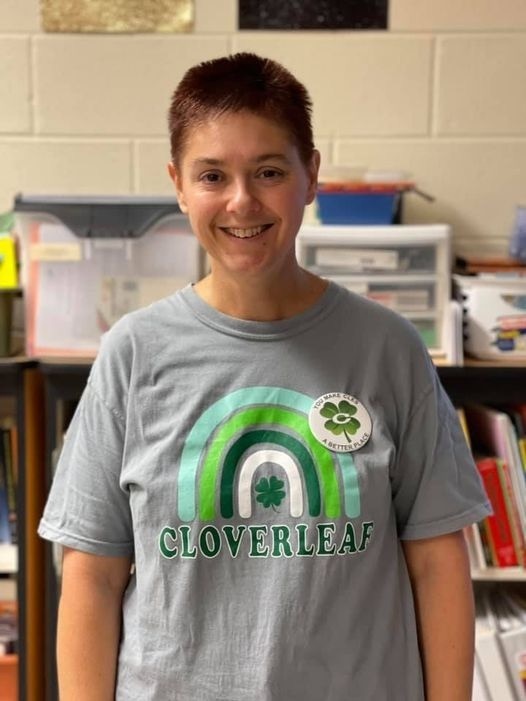 HIP HIP HOORAY: It was the 50th Day! First-grade students at Adairsville Elementary had so much fun exploring the number 50 and the 1950's on Monday! They counted, wrote, and represented numbers to 50 by 1's, 2's, 5's, & 10's, listened to music, learned dances, and ate treats popular in the 1950's. Students practiced the language of the Engineering Design Process by collaborating for the 50 Cup Challenge and made predictions about whether the ice cream would sink or float in their Coke Floats.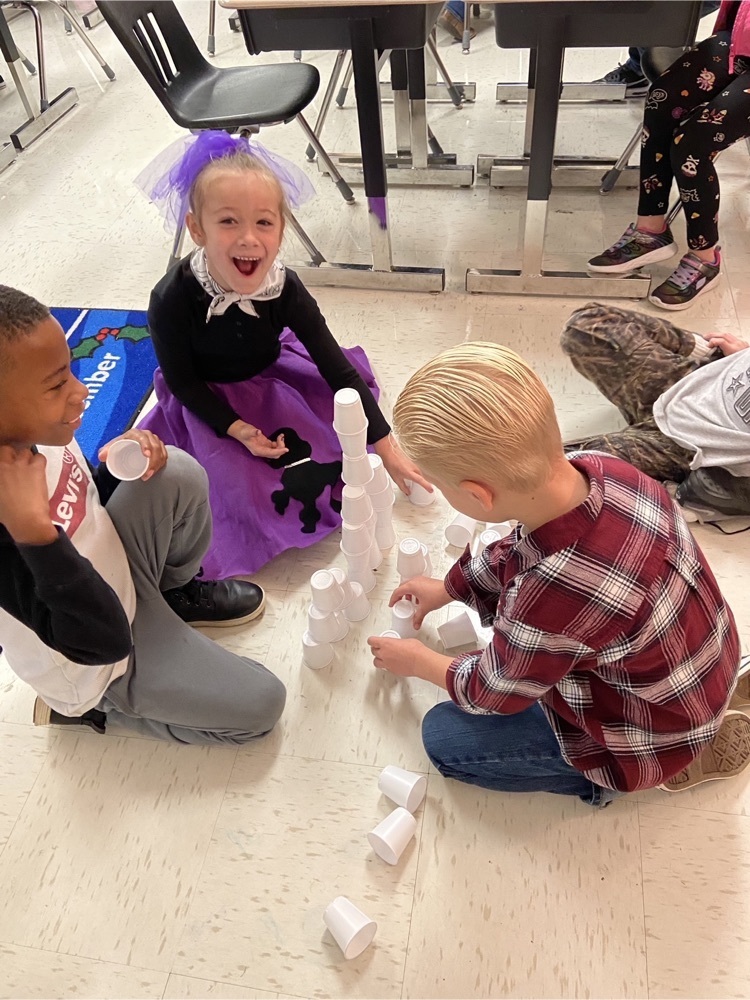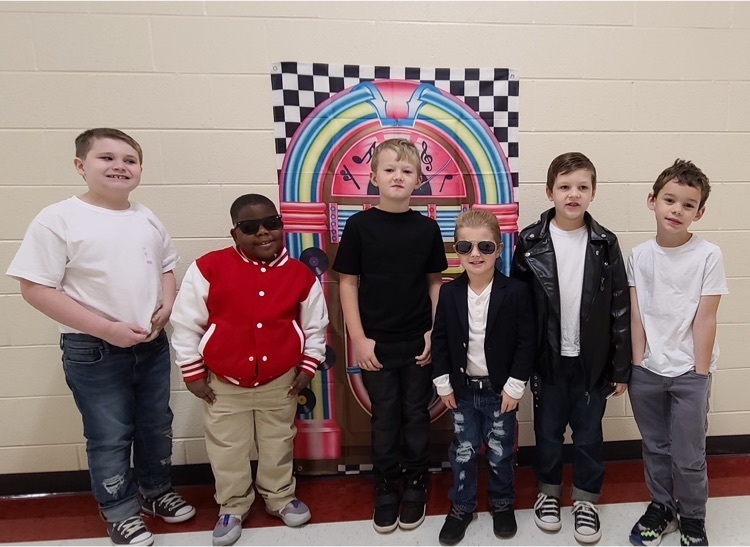 Icon: it's a fitting word to describe our very own Ms. Dot Frasier. She's successful and admired in Bartow County and beyond. At 86 years young, Ms. Dot has been serving Bartow County children for the last 63 years, and she shows no signs of slowing down. While Ms. Dot currently holds the title of Bartow Education Foundation Executive Director; she has served in many other capacities as well. From teacher to assistant principal to principal of Pine Log Elementary School and Emerson Elementary School, Ms. Dot leaves a legacy of love. In fact, she rarely, if ever, leaves a workday without telling someone that she loves them, and she truly means it. "Ms. Dot means so much to so many people," said Bartow County School System Superintendent Dr. Phillip Page. "Bartow County School Board Member Mr. Terry Lee Eggert expressed a strong interest in recognizing Ms. Dot in a special way. So, Executive Cabinet members at Central Office put their heads together and came up with a proclamation to show gratitude for the unique contributions she makes to our system. Ms. Dot plays a large role in making our system what it is today." The proclamation reads in part, "The Bartow County Board of Education and Superintendent of the Bartow County School System do hereby honor Ms. Dot Frasier as the first Teacher of the Year in the Bartow County School System in the year nineteen sixty-nine. Each subsequent year on the date of the System Teacher of the Year banquet will be proclaimed as 'Ms. Dot Day' within the Bartow County School System." The proclamation was signed and issued October 18, 2021. "Ms. Dot has dedicated her working life to serving the students in the Bartow County School System and in serving our community," added Bartow County Board of Education Chairman Derek Keeney. "This proclamation is a small gesture of appreciation for the unparalleled impact she has made on countless lives. Ms. Dot's commitment to our students and teachers is exemplary." Ms. Dot and the Bartow Education Foundation are committed to raising money for classroom needs through the Teacher Grant program. Over the years, she has raised more than $1 million to increase student learning. Similarly, Ms. Dot takes great pride in recognizing Teachers of the Year during Bartow County's annual TOTY Banquet. "To build a 30-year career in education is an amazing thing," said Bartow County School Board Member Anna Sullivan. "To continue that career well beyond the time that others decide they are ready to refocus life on slowing down is an extraordinary life calling. Ms. Dot has never slowed down. She exemplifies a life calling that is powered purely by her great love of people, both big and small. We are a better community for her work, her dedication, and her love" "Ms. Dot Day" is fast approaching as it will be held this year on October 28. Look for it to be filled with what Ms. Dot is known for the most – love.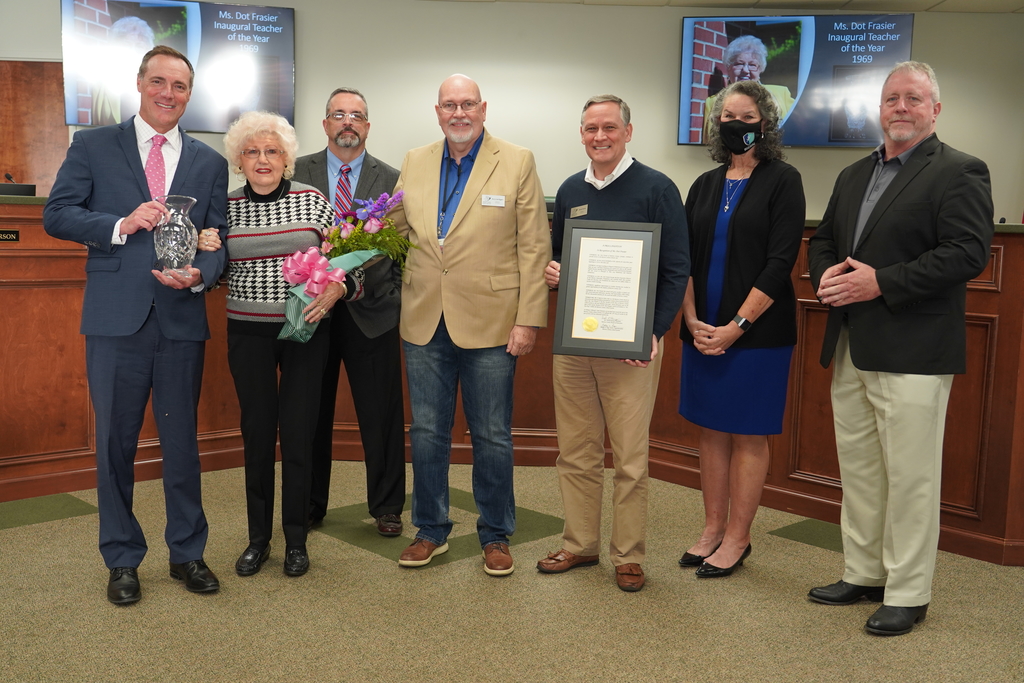 BOARD RECOGNITIONS: Congratulations to our Employee of the Month, Mrs. Sharon Holt from Euharlee Elementary School! "Sharon Holt does an excellent job in leading the kitchen at Euharlee. She has been at the school for five years and has never scored less than 100 on the health inspections that occur twice a year. Mrs. Holt continually looks for ways to make the menus more appealing to students and staff. For example, she started offering a potato bar and home cooked breakfasts to staff this year. To ensure that every student starts the day with a full stomach, she visits each classroom before the bell rings, offering a bagged breakfast to late arrivals. We are very fortunate that she is a member of the Euharlee team." - EHES Principal Jim Bishop
BOARD RECOGNITIONS: Pine Log Elementary School PLES students and staff, as we know, earned bragging rights as they were recently named a District STEM Certified School and Model PLC School for their sustained increase in student achievement. They are the 6th Bartow County school to be named a Model Professional Learning Community and 7th Bartow County school to earn District STEM Certification!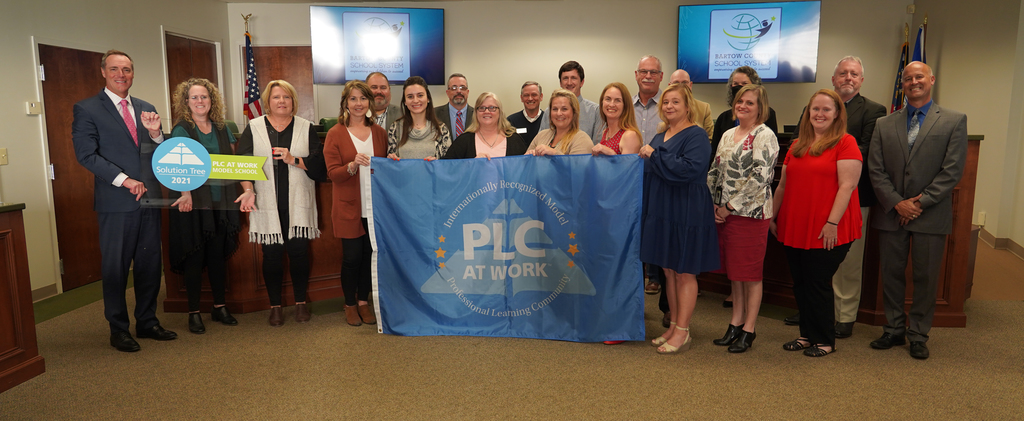 NIGHT TO REMEMBER: When Friday Night Lights lead to potential signing days!!Check out this helicopter at Adairsville High School! It landed Friday night with Head Georgia Tech Football Coach Geoff Collins and GT Defensive Coordinator Andrew Thacker! It was a memorable night! The Tigers even came from behind in the 4th quarter to beat Sonoraville! [photos: Collins, Thacker, the Mulkey's]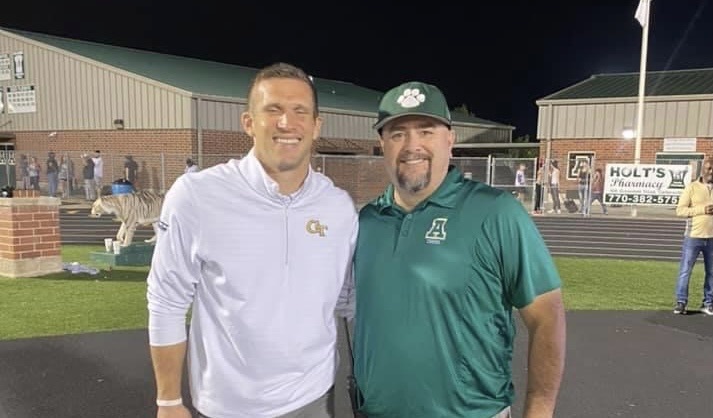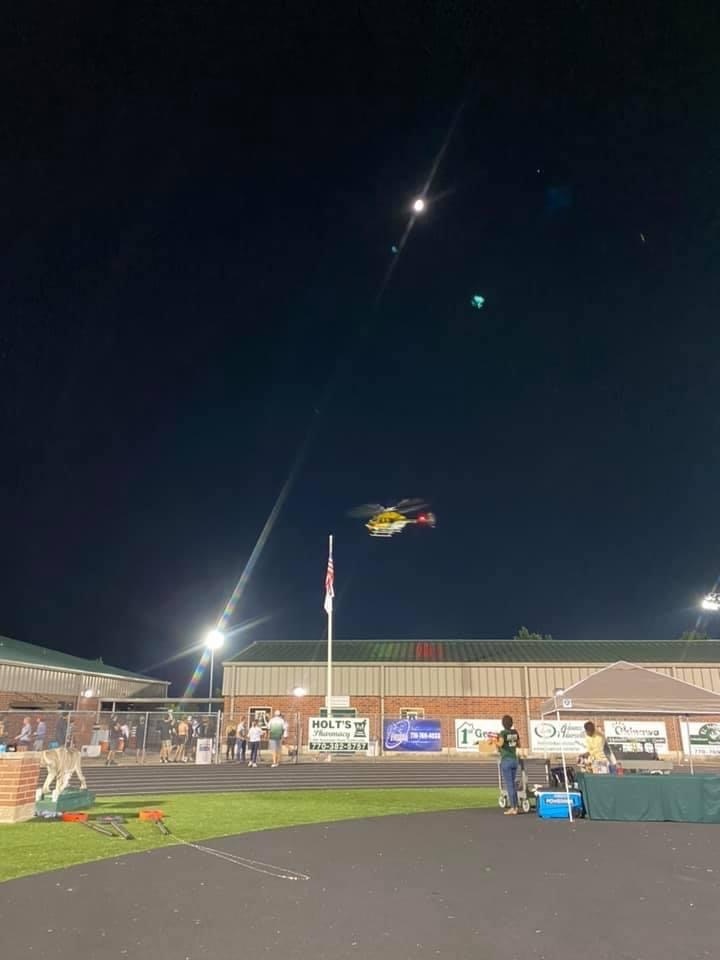 NEW: Red Top Middle School Teacher Katie Hamilton has just been named MIDDLE SCHOOL TEACHER OF THE YEAR! Congratulations! Mrs. Hamilton is now in the running for the System Teacher of the Year Award, which will be announced October 28 at the Booth Western Art Museum!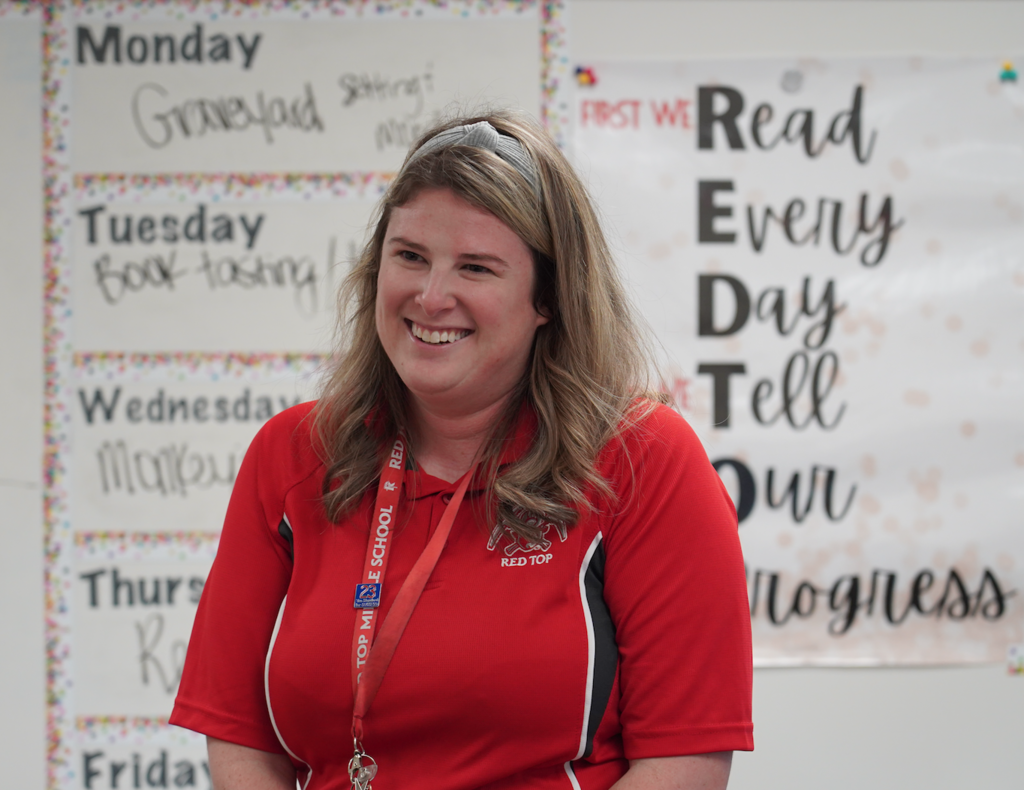 NEW: Woodland High School Teacher and Band Director Michael Kobito has just been named HIGH SCHOOL TEACHER OF THE YEAR! Congratulations! Mr. Kobito is now in the running for the System Teacher of the Year Award, which will be announced October 28 at the Booth Western Art Museum!
HEADS UP: Online applications for the Bartow Virtual Academy will open for high school students only for second semester on Nov. 1 through Nov. 30. You will be able to find the application link on the BCSS website.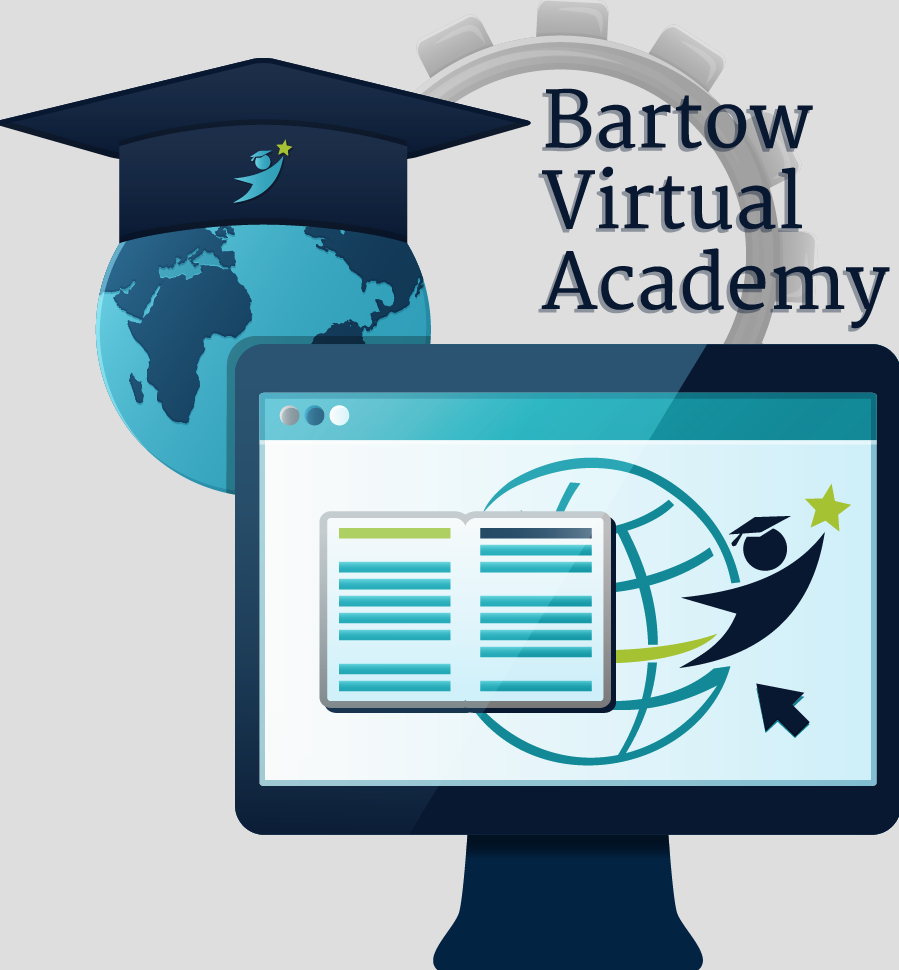 TOTY: Ahh...check out your 2021-2022 TEACHERS OF THE YEAR!! Tomorrow, three of these individuals will be named finalists! Stay tuned! Soon, you'll see some incredibly wide smiles and maybe a few tears! Tomorrow is a BIG day! In the meantime, let's put our hands together for our TOTY!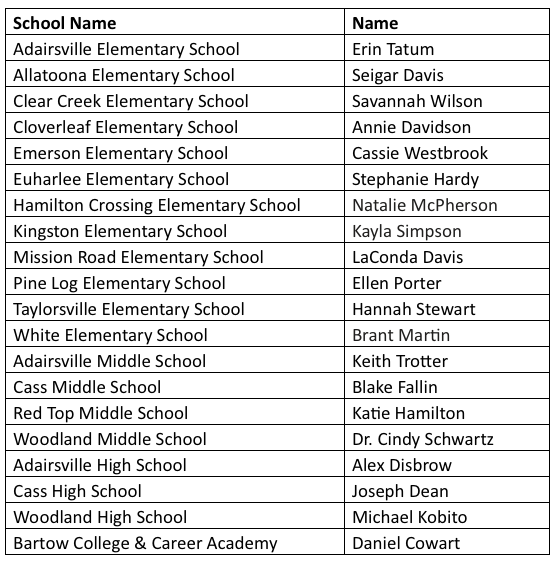 NEW: HUGE month for Pine Log Elementary School! First, its named a Model Professional Learning Community School for its sustained success in raising student achievement. Now, it's the seventh school in the system to become District STEM Certified!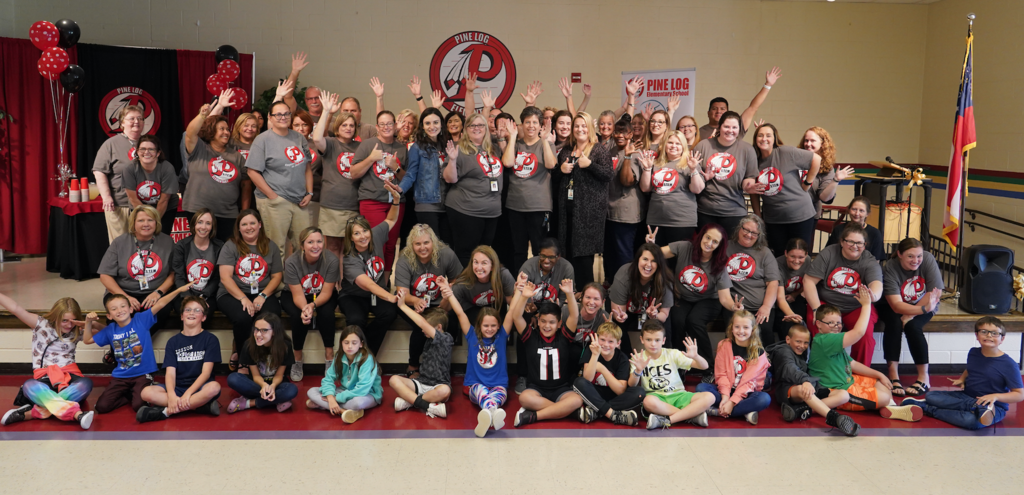 For the first time in system history, Bartow County students beat the national average on the ACT, but that's not all, their composite score reached an all-time high! The Class of 2021 recorded an average composite score of 20.9, compared to the national average of 20.3. All three high schools saw individual gains as well. Adairsville High School boasts the highest composite score systemwide with 21.1. The AHS Class of 2021 also saw a record high score in the Mathematics category. The data for Cass High School is equally impressive. Last year's class recorded the highest scores the school has ever seen in English, Reading, and Science. They matched last year's score in the Mathematics category. Woodland High School also saw record high increases in three out of the four categories: Mathematics, Reading, and Science. Its average composite score of 20.9 beat the national average of 20.3 "First we see historic increases on the SAT this year and now the ACT, even in the middle of a pandemic," said Bartow County School System Superintendent Dr. Phillip Page. "The ACT examination assesses general educational development and the ability to complete college level work. I'm excited to see the preparedness from this class and the tremendous effort from our teachers!"
BIRTHDAY WISHES: Join us in wishing the legendary Bartow Education Foundation Executive Director, Ms. Dot Frasier, a very HAPPY BIRTHDAY! She has touched the lives of countless children (and adults) in the Bartow County School System for the last 63 years! We love you, Ms. Dot!
JOIN US: Superintendents Dr. Phillip Page and Dr. Marc Feuerbach team up to help children and families through the support of two programs offered by Advocates for Children. Hope in Your Home is a free, home visitation program that teaches simple and practical strategies for parents and caregivers to confidently manage their child's behavior and build strong relationships. Rainbows is a grief counseling program that helps children heal from painful family transitions, including separation, divorce, death, illness, and military deployment. Marc and Phillip invite you to join their support of these wonderful programs by donating at this link
https://app.mobilecause.com/vf
...
REMEMBERING OUR OWN: The sweet, sentimental tributes keep pouring in for our own Mrs. Renee Turner...#242Strong #DriveTribe
REMEMBERING OUR OWN: Bartow County School Bus #242 now sits empty outside of Taylorsville Elementary School. Its sudden quietness matches the somber community. The woman once in the driver's seat, Mrs. Renee Turner, unexpectedly passed away last week. She had only been with the Bartow County School System for three years, but she surely had one of the most vibrant busses in Bartow County. From "Mrs. Renee's Ghost Crew" decorations to strategically placed inspirational messages, Turner's bus was one to remember. The vibrancy of her bus was only surpassed by the vibrancy of her personality; hugs, smiles, and even crafts were commonplace on #242. Turner's co-workers fondly remember her as a kind, happy, fun-loving person who truly enjoyed her work with Bartow County school children. In the days leading up to her passing, she told her co-workers, "Show them love, kindness, and respect, and it goes a long way. I treat them like I do my own child." Black bows now adorn several bright, yellow busses. A team of counselors console children, and carefully, handcrafted cards are waiting on the Turner Family.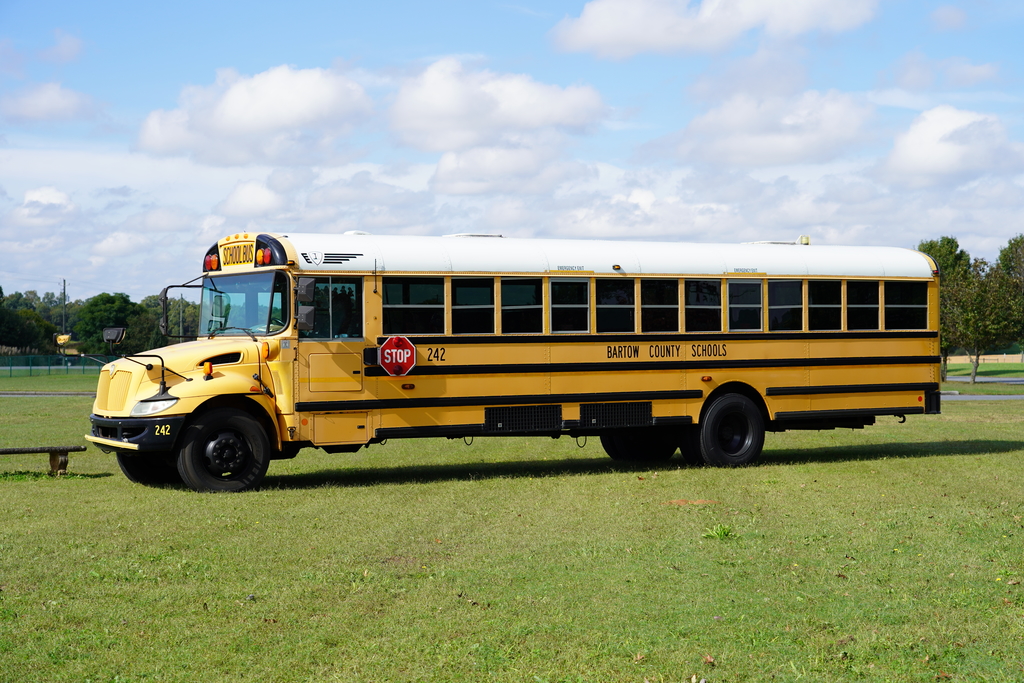 CROSS-TOWN RIVALRY: Cass High School Principal Steve Revard and Woodland High School Principal Dave Stephenson at this weekend's big cross-town rivalry football game! The Colonels came away with the "W," but it was a great game, and it was filled with Bartow County Parks and Recreation football players and cheerleaders!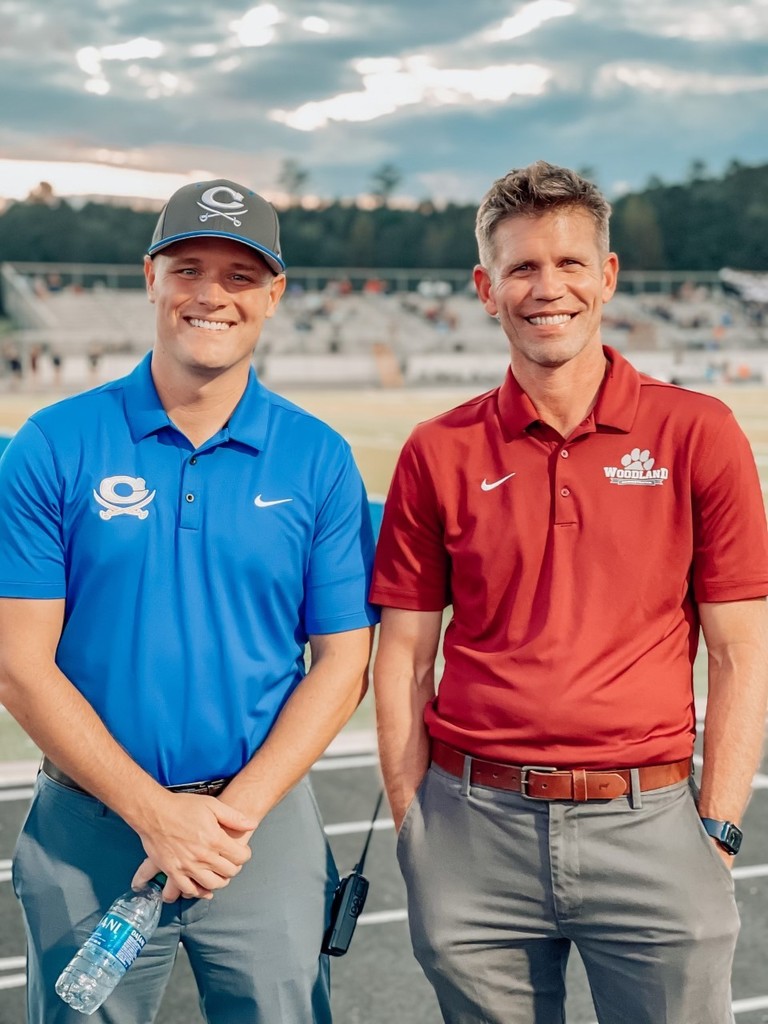 MCDONALD'S FIVE DAY GIVEAWAY: Teachers, school staff, and administrators can get a free "Thank You Meal" next Monday through Friday (Oct. 11-15) at participating restaurants nationwide during breakfast hours! Valid ID required. Limit one per person per day. Not available with Mobile Order & Pay or McDelivery®. Includes Egg McMuffin®, Sausage Biscuit, or Bacon, Egg & Cheese Biscuit, plus Hash Browns and a medium soft drink or Premium Roast or Iced Coffee. The Bartow County School System found two local participating locations! 226 N. Dixie Ave. 1130 West Ave.
CELEBRATING NATIONAL HISPANIC HERITAGE MONTH: Cass High School concludes its celebration of Hispanic Heritage month with its first-ever Hispanic Heritage Spectacular! Student members of the Hispanic Organization Promoting Education (HoPe) club designed and implemented several Latino cultural events this month. From an informational table in the cafeteria with Latino historical trivia, traditional candies, crafts, music, and artwork to four live performances in the theatre today. Students in all world language classes received the opportunity to attend a cultural performance of Latino music, Quinceañera dress fashion show, dance lessons in Bachata from the Dominican Republic, Cumbia from Colombia, and traditional Mexican dances. The event ended with a lively Spanish karaoke! This celebration provided an opportunity for Cass students to have an extracurricular experience with a global theme in the Spanish language and culture, while also allowing students to achieve one of the many requirements to earn the International Skills Diploma Seal upon graduation.
FULL CIRCLE: This is a special, one-of-a-kind, full circle kind of moment for fourth-grade Kingston Elementary School Teacher Shannon Graham. In her own words: "These two ladies made me fall in love with learning, reading, and teaching. It all started in 3rd grade with Heather Moulder (left) and continued into 4th grade with Jenn Martin (right). I now have books in my classroom library that I read while in those classes and I get to share that same experience with my students today. Teachers leave such an enormous impression on children. These two just so happen to be my favorite! I glean a lot from them: their successes, their methods, their interaction with the children at school & within the community." So powerful. What wonderful educators for the Bartow County School System! We are so glad they could meet up once again during professional development this week!