BETTER IN BARTOW: The Bartow County College and Career Academy now has an Anatomage Table! Woodland High School has two, and now the BCCCA is following suit. The Anatomage Table is the most technologically advanced anatomy visualization system on the market. It is both a virtual library of human and animal cadavers, as well as a clinical diagnostic tool by visualization of any Medical CT, CBCT or MRI scan. Very few of these 3D anatomy and virtual dissection platforms can be found in K-12 systems around Georgia. We are extremely happy to lead the way and provide this unparalleled opportunity for our high school students!
ICE CREAM WITH A COP: Another "sweet" meetup with Bartow County School Police and other local law enforcement agencies! This time, officers visited fourth graders at AES! It's exciting to watch them foster such positive relationships that will last for years to come!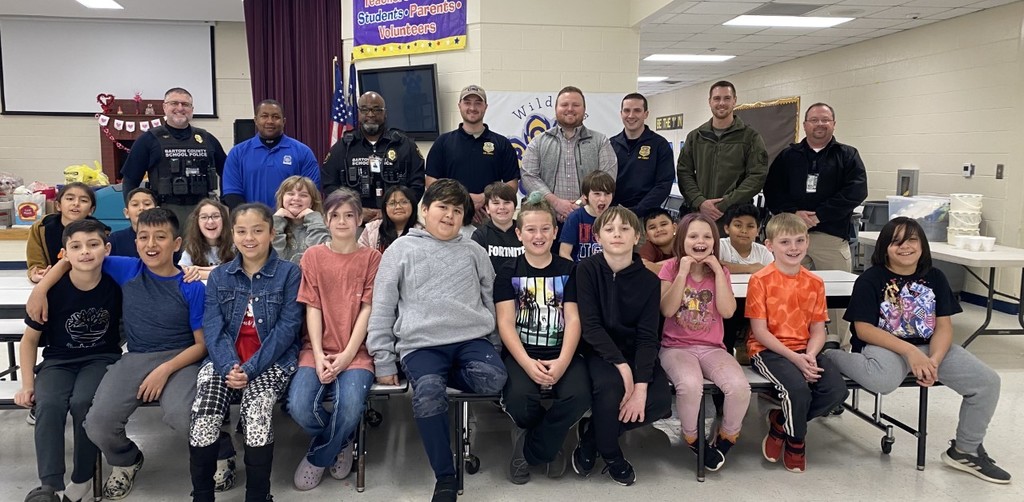 REMINDER: Our Out-of-Zone and Out-of-District application window closes Feb. 28!
NATIONAL SCHOOL COUNSELING WEEK: Bartow County has the BEST counselors! This special week calls for a special luncheon with great food and even better speakers, like Ms. Rachel Holmes from CollegeBoard! Join us in saying THANK YOU to our counselors! "School counselors are the first line of support for students. Students can't achieve academically when they can't cope with social and emotional problems. School counselors can help guide students in their journey through childhood and adolescence." - Richard Wong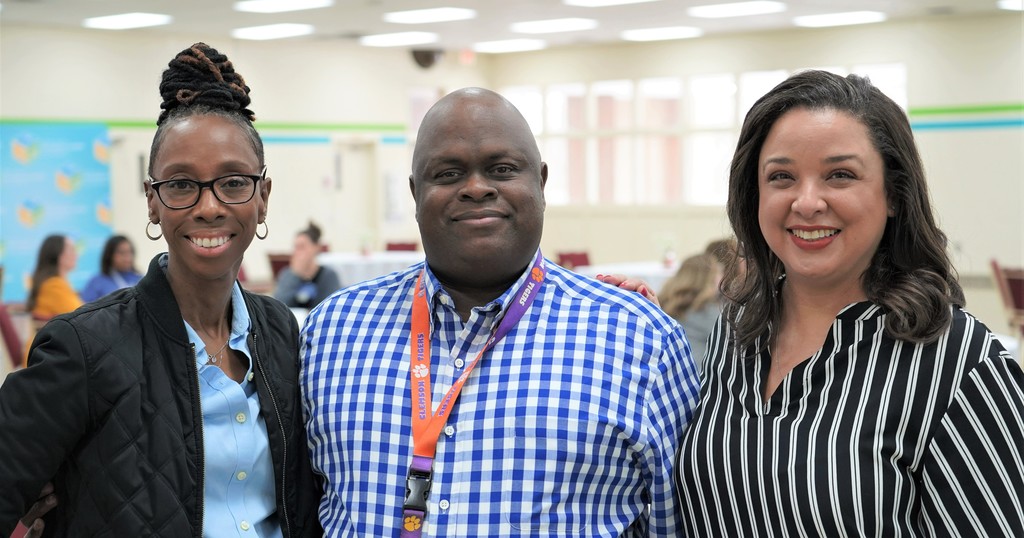 SPECIAL HEART WEEK: Sit five minutes with five-year-old Luke Collier and he will tell you he has many superpowers. And he's right! Only, his extraordinary abilities have nothing to do with jumping off tall skyscrapers to save the day! Luke's superpowers include, but are certainly not limited to, accepting a diagnosis of hypoplastic left heart syndrome, undergoing two open heart surgeries (one at three days old and the other at three months old), and living to tell his story with an incredibly infectious smile. Luke is now a kindergartner at Hamilton Crossing Elementary School by day and a league bowler by night! Luke and his mother, Julie, are celebrating his progress during Congenital Heart Disease Awareness Week February 7-14. Through books, bracelets, and beautiful discussions, Luke's classmates and school are learning what it means to be a heart warrior. Red bead, blue bead, heart bead. "I am a heart warrior," adds Luke. "I will be having one other open heart surgery later in life to correct my condition. My heart will never be normal, just fixed." "And that is just fine," says Luke's friends, as they wrap their arms around him.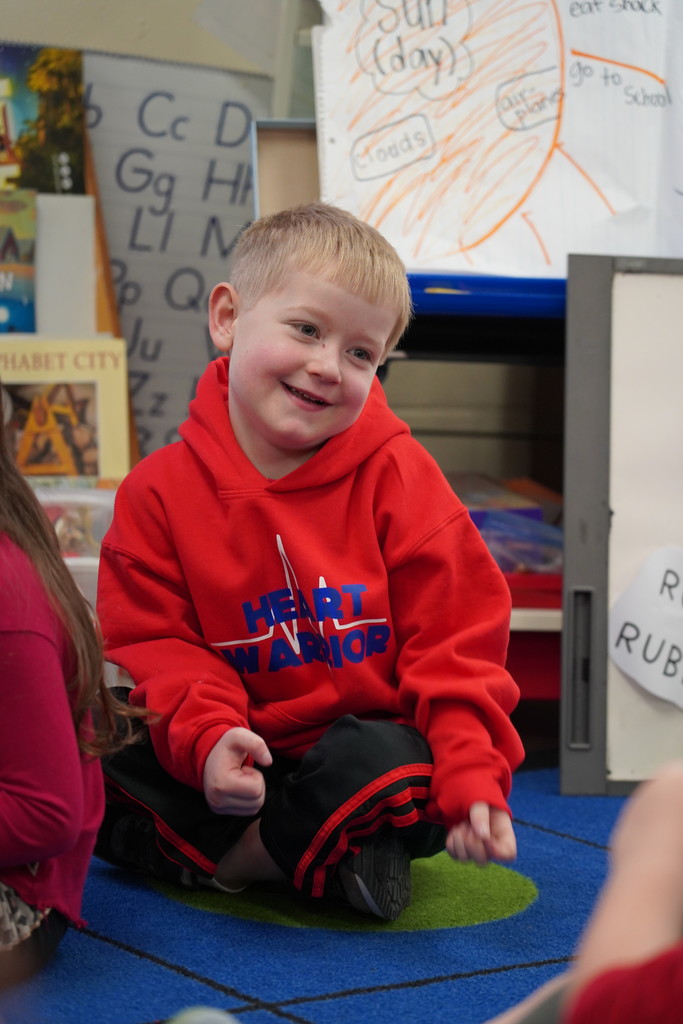 NEW MAGNET COHORT: This is a BIG day for hundreds of our eighth grade students as they'll find out at 5 p.m. tonight if they were accepted into one or more Magnet program! * For the first time in BCSS history, AHS hit triple digits! They will be offering 101 students a spot in their Magnet program! * CHS will be sending 79 acceptance letters! * WHS will be sending 86 acceptance letters! A major signing ceremony will be held on Feb. 28 after accepted students decide which Magnet program they want to be a part of!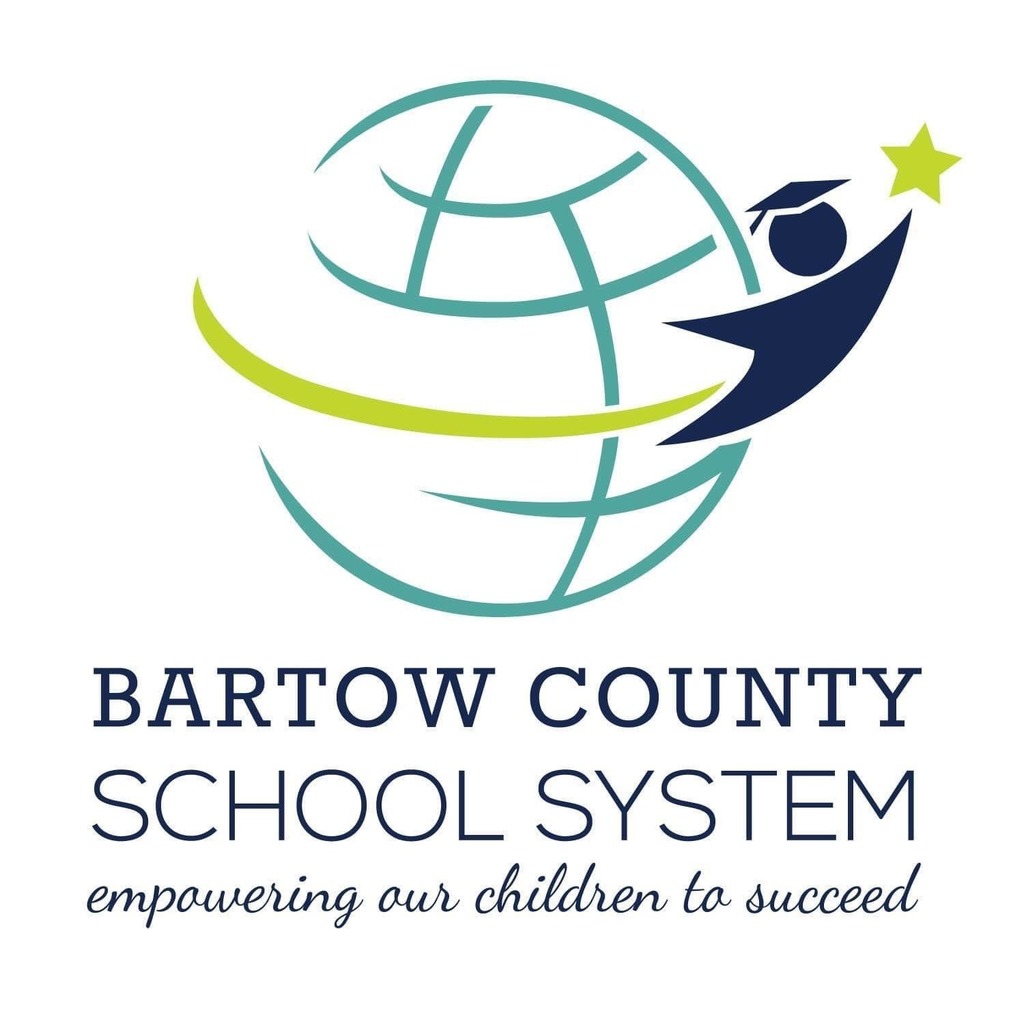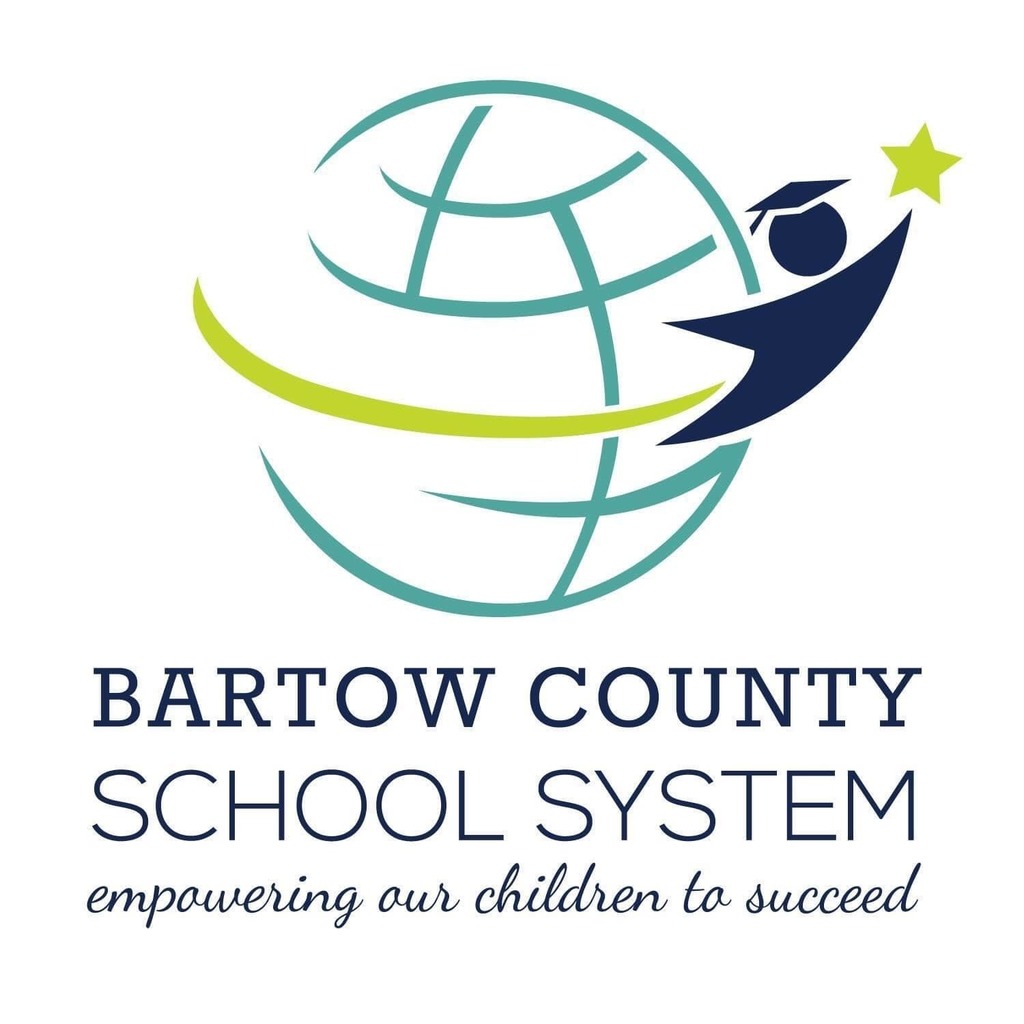 BOARD RECOGNITIONS: A-TEAMS BARTOW COUNTY COLLEGE AND CAREER ACADEMY U.S. HISTORY TEAM: William Dooley, Mike Fitch, & Meghan Johnson ADAIRSVILLE MIDDLE SCHOOL EIGHTH GRADE SCIENCE TEAM: Traci Newman & Kim Ruggles These teacher teams exemplify the three big ideas of our Professional Learning Communities culture as they continually demonstrate a focus on learning, collaboration, and results!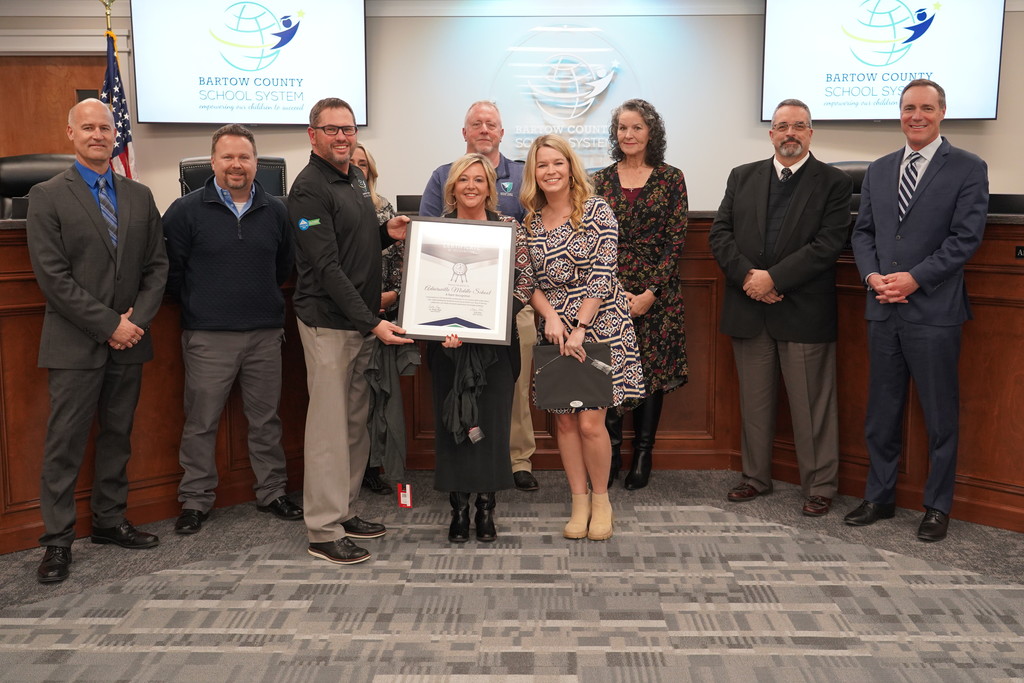 BOARD RECOGNITIONS: MODEL PLC SCHOOL – ADAIRSVILLE HIGH SCHOOL AHS becomes the 13th Bartow County school to be named a Model Professional Learning Community for its sustained success in raising student achievement! "Honestly, we were shocked at first considering AHS had just received the designation as a Promising Practices School back in October," said AHS Principal Dr. Lexie Bultman. "Of course, we are elated, as this recognition continues to highlight the phenomenal work being done by our staff and students daily."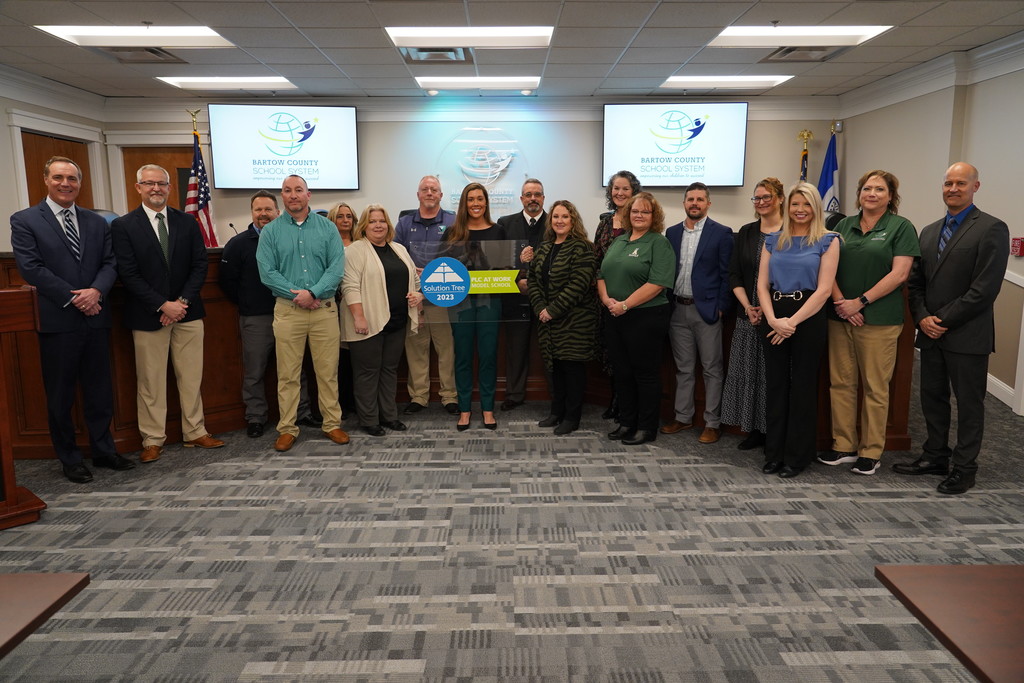 BOARD RECOGNITIONS: EMPLOYEE OF THE MONTH – Monserrat Cabanas, our paraprofessional at Woodland High School "Ms. Cabanas has served as a paraprofessional supporting our students with autism for three years. She is not just a support person, she is a teacher, advocate, and source of stability for our autistic students. This past fall, with our lead autism teacher on leave, Ms. Cabanas provided all areas of instructional leadership in our autism unit. She ensured stability, provided calm and care, and she went above and beyond to make sure that her colleague could focus on her family by knowing that her Wildcats were in the best of hands. In addition to the great care she provides our autism unit students, Ms. Cabanas provides translation support to our custodial staff, front office, counselors, and parents of Spanish speaking students. She never asks for anything, but she is due so much praise and celebration. She is truly irreplaceable." – WHS Principal Dave Stephenson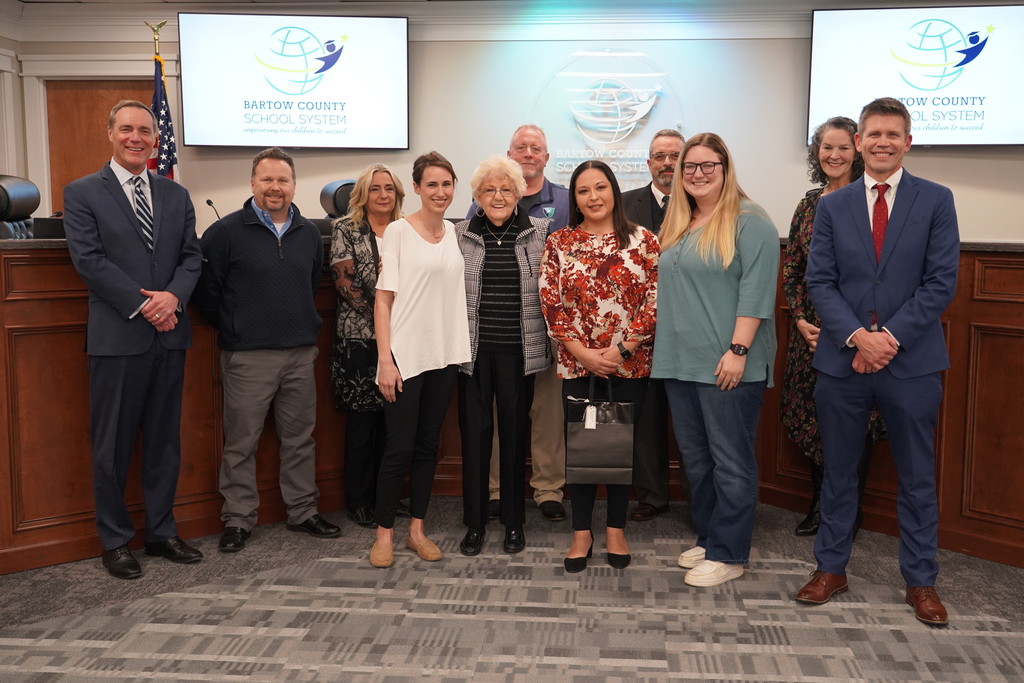 JOINING THE ARMY FOOTBALL BROTHERHOOD: Adairsville High School student-athlete standout Evan Sanders accepts a full scholarship offer to attend and play football for the United States Military Academy at West Point! "We have targeted you as one of the finest leaders of your generation," said Head Football Coach Jeff Monken. Congratulations, Evan! West Point is lucky to have you!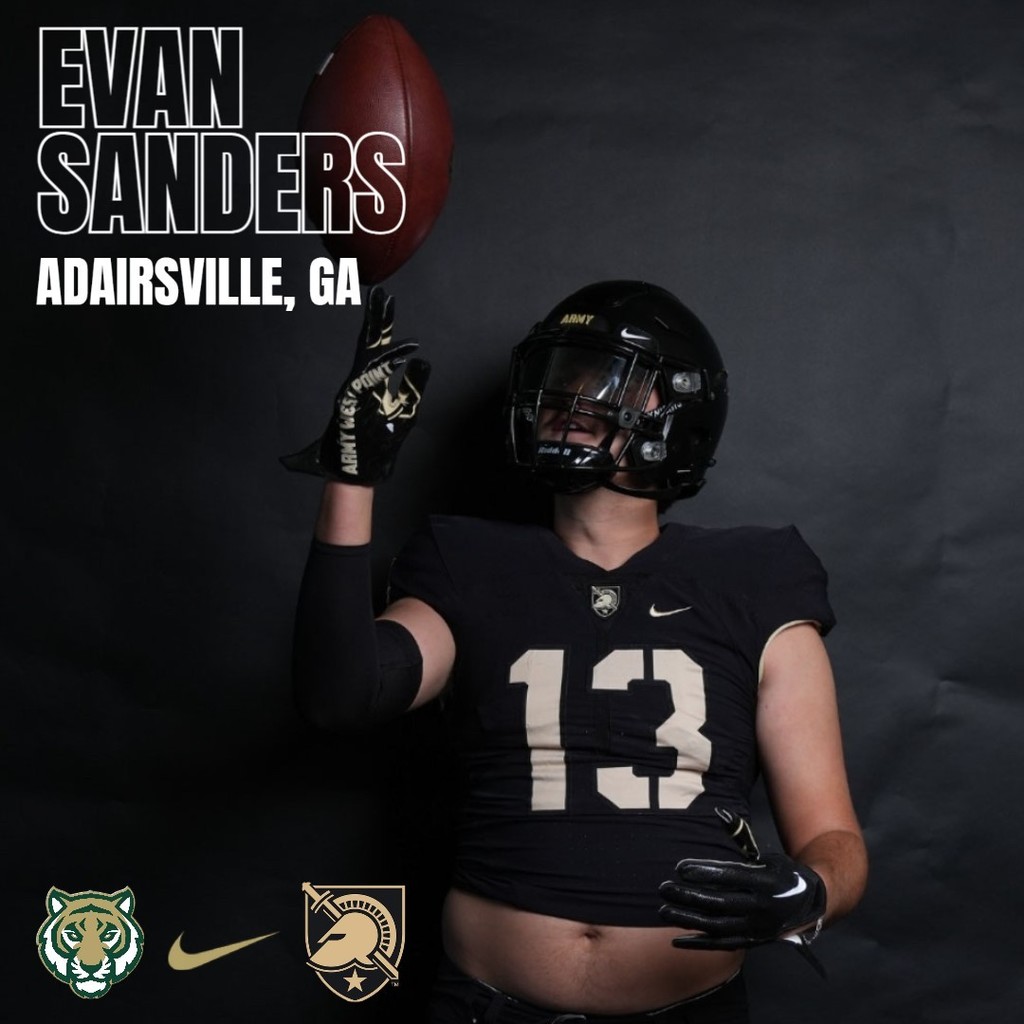 ROOT, ROOT, ROOT FOR THE HOME GUY: We're a part of the Official Larry Gardner Fan Club, and we're cheering him on as he is one out of ten individuals vying for a position as the next ATLANTA BRAVES ANNOUNCER! Larry is an active parent in our school system, and we know he'll hit a "homerun" with this opportunity! Stay tuned! The Braves organization will narrow their search down to three at the end of the month!
IT'S OFFICIAL: Adairsville's own Chris Roper crossed those t's and dotted those i's! He's off to one elite Ivy League school - Dartmouth College in New Hampshire! We can't wait to see #18 make a name for himself both on the field and in the classroom! #signingday #306Pride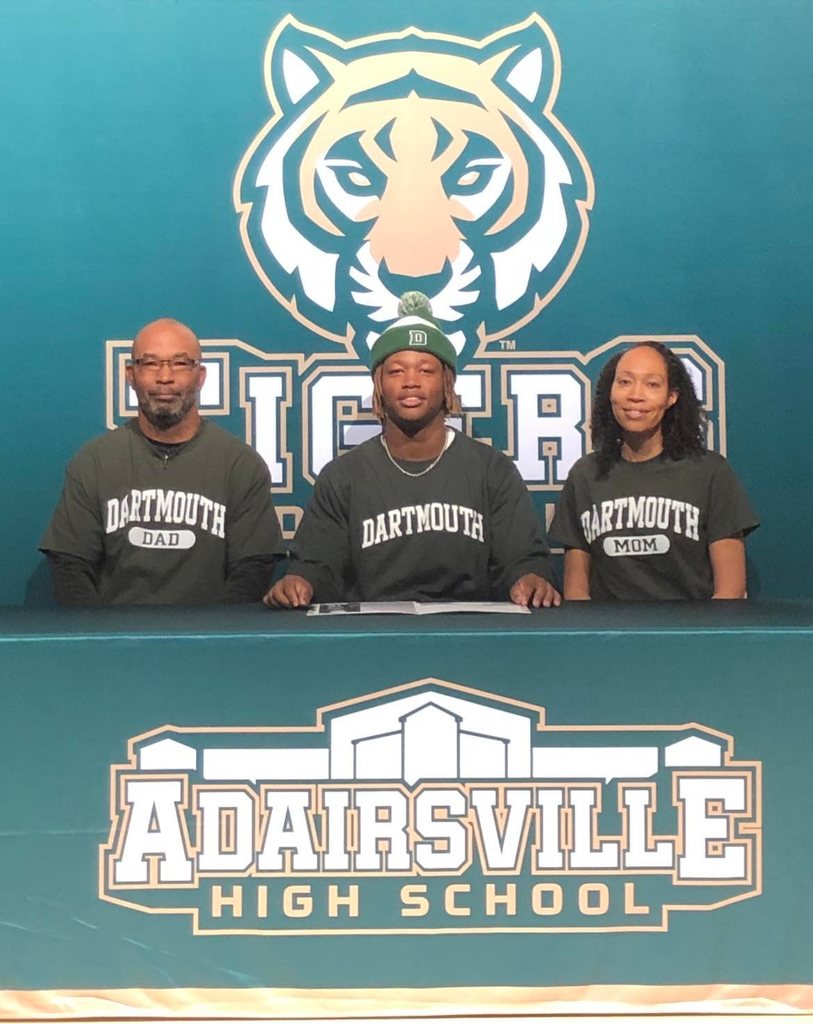 SCHOOL CRASHERS GRANT: Community residents, students, educators, and businesses in the state of Georgia can now nominate a school for a School Crashers facility makeover grant! "If your school has been waiting for a special career and counseling area, a relaxing retreat space for those hard-working teachers or a sensory room for students to decompress, this could be your year," said Kim Wall, Georgia United's director of community development. The schools with the most compelling stories (including a photo illustrating the need for facility improvements) may be selected as a School Crashers grant recipient in March. Requests for projects that include electrical, structural, or plumbing enhancements will not be considered. The contest ends February 28. Click the link below for additional information!
https://5il.co/1o8l9
IN THE NEWS: We love watching our students highlight their exceptional skills on TV! Check out Clear Creek Elementary School's Team Blaze before it was announced that they were the ONLY team in the competition to move on to the 2023 FIRST Championship World Festival in Texas!
https://www.wdef.com/local-students-compete-in.../
...
MAINTENANCE SUPERHEROES: Hardworking and humble; that's how you'd describe this team! Because of that, you'd never know they spent almost 40 hours on Christmas day and the following day fixing broken pipes during a deep freeze at three schools and one Bartow County facility! Thank you, Lamar Burt, David Gaspardo, James Howell, Dannie McGuirt, and Joe Millsaps! Ms. Dot, Superintendent Page, and Chief Leadership and Learning Officer Clint Terza recognized them today at a System Leadership meeting. We have the best of the best in Bartow County!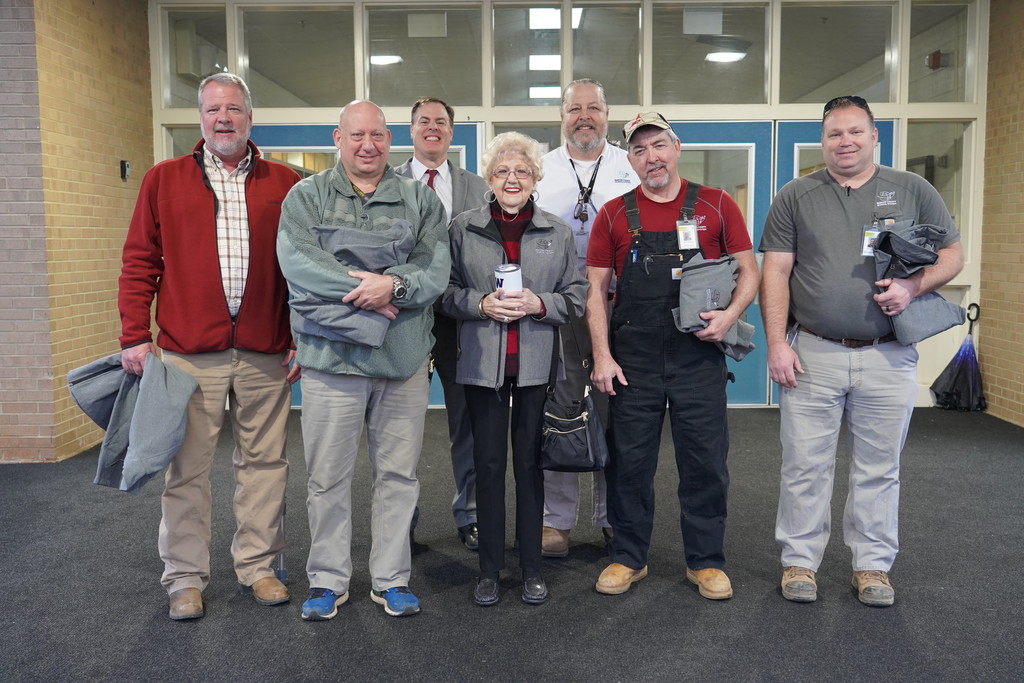 THREE...TWO...ONE...LEGO: Clear Creek Elementary School's award-winning Robotics teams and coaches walked into the cafeteria today and were met with a loud applause! What a sight; the crowd was electric! They were cheering on Team Blaze and Green Seas! Out of 24 teams at the regional competition in Chattanooga, Team Blaze was the only one to earn a spot at the World Festival Competition in Houston, Texas! Also, overnight, Green Seas was invited to join the Worcester Polytechnic Institute FIRST LEGO League Invitational in June! Congratulations! Now, the fundraising begins! During today's pep rally, both Robotics teams received the opportunity to demonstrate their programming, building, research, and teamwork skills! We're so proud of these teams for making Bartow County history!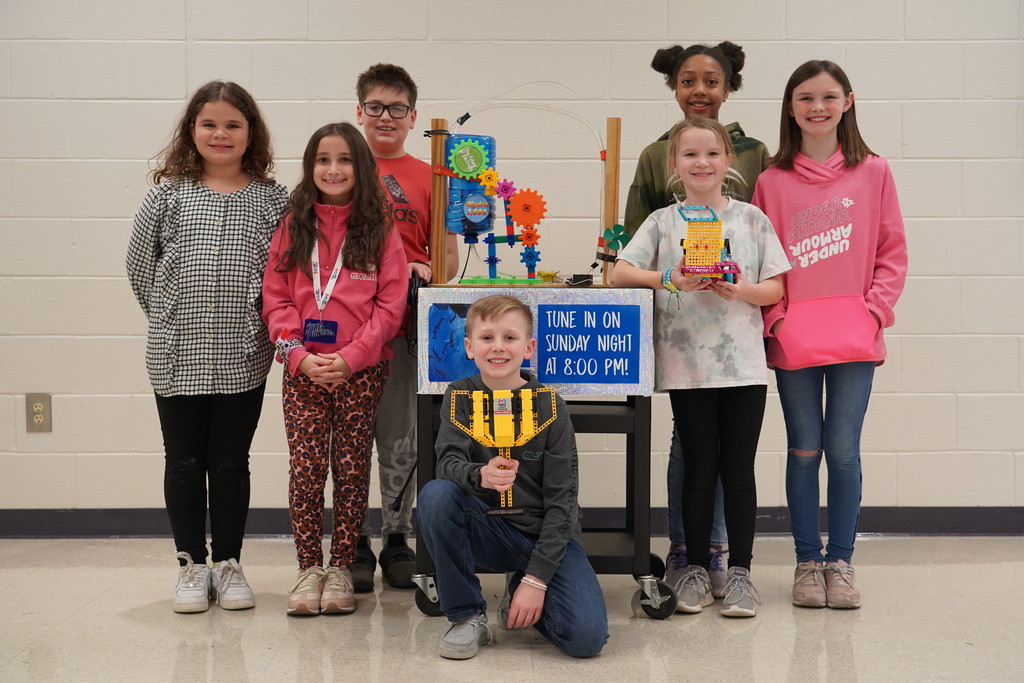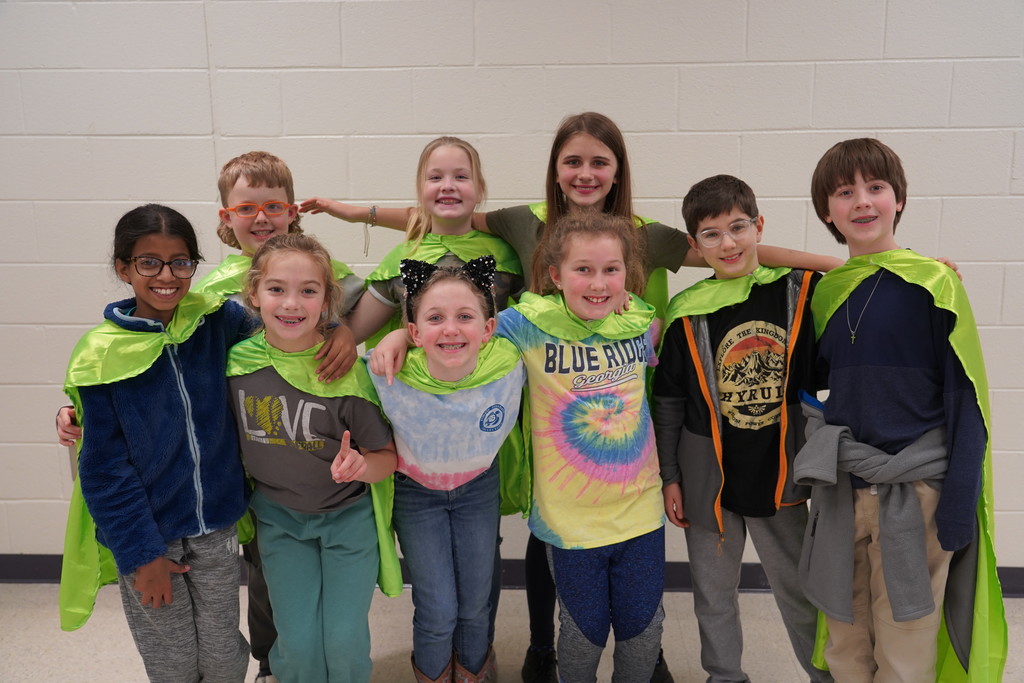 ON THE WORLD STAGE: One Bartow County team advances to the WORLD Robotics competition!!!!!!!! Congratulations, Clear Creek Team Blaze! In a few short months, they'll be one out of approximately 180 teams from 53 countries competing in Houston, Texas! How incredible is that? And that's not all; Clear Creek's Green Seas team won second for its Innovation Project, and Cass Middle took home the second place trophy for Robot Performance! We are so proud of all eight Bartow County teams! Unbelievable, and this is Bartow County's first time in a regional competition like this!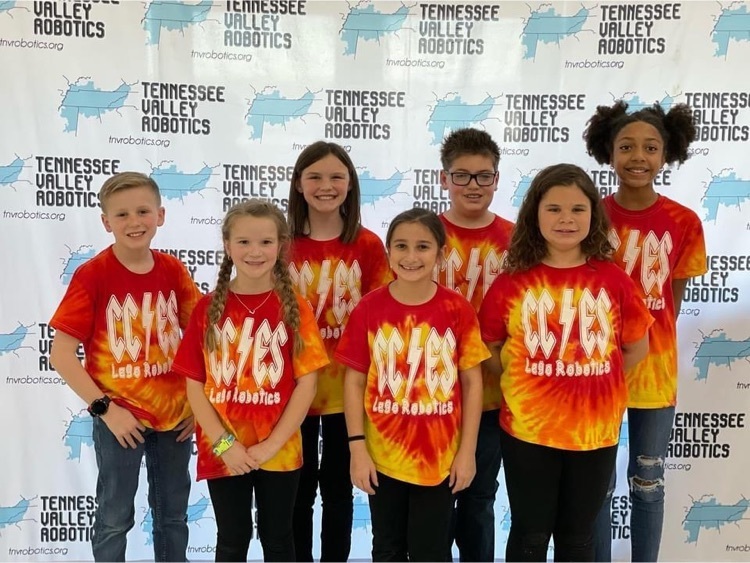 READY, SET, CODE: Join us in cheering on our BCSS Robotics teams as they head to Chattanooga tomorrow morning for the BIG Region Championship event! Eight of our teams are competing for a shot at "Worlds" in April! This is a first in BCSS history! GOOD LUCK: AES CCES (two teams) CMS CLES MRES WES WMS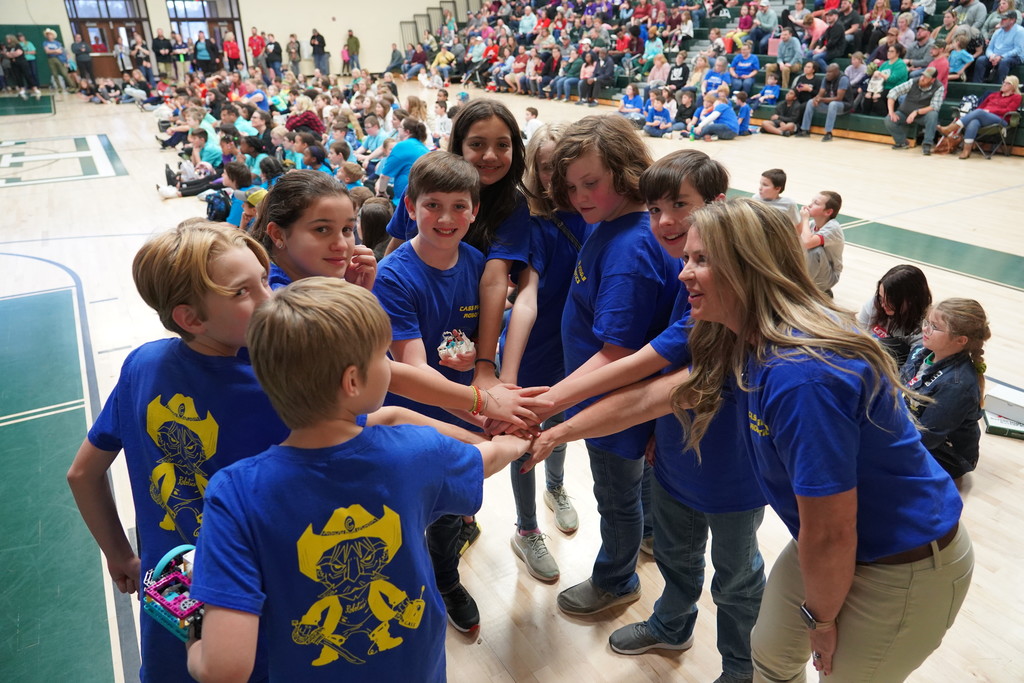 CLASS ACT: Another day, another visit to Cass High School from a college football coach! But wait! While this visit started the same as many others, with a helicopter landing on the football field, it ended in a way that will leave you smiling ALL WEEK! Here's how it all unfolded. Georgia Tech Head Football Coach Brent Key popped in today, and while having a conversation with the Cass coaching staff, he was introduced to a GT fan, not just any GT fan, though, a SUPER FAN! We're talking about Brayden Warren. To know him is to love him, and the same adage proved true for Coach Key. He connected with Brayden and made sure to sign his jersey that he just so happened to have on today! Wait, there's more! Coach Key ALSO invited Brayden to be a special guest at an upcoming game and asked him to join the team for a locker room visit! Wow! Can you believe that? What a class act, and Brayden will always remember January 26, 2023. OK, you can go grab those tissues now.