WOODLAND WOW MOMENT: You know it has been a good week at Woodland High School when you look up and see this over Wildcat Stadium! Amazing!
OPTIONS AND OPPORTUNITIES: You can catch Woodland High School students in Human Anatomy and Physiology studying human tissue types on their state-of-the-art anatomage table! Very few people from around the state and nation can say that! #BCSSSuccess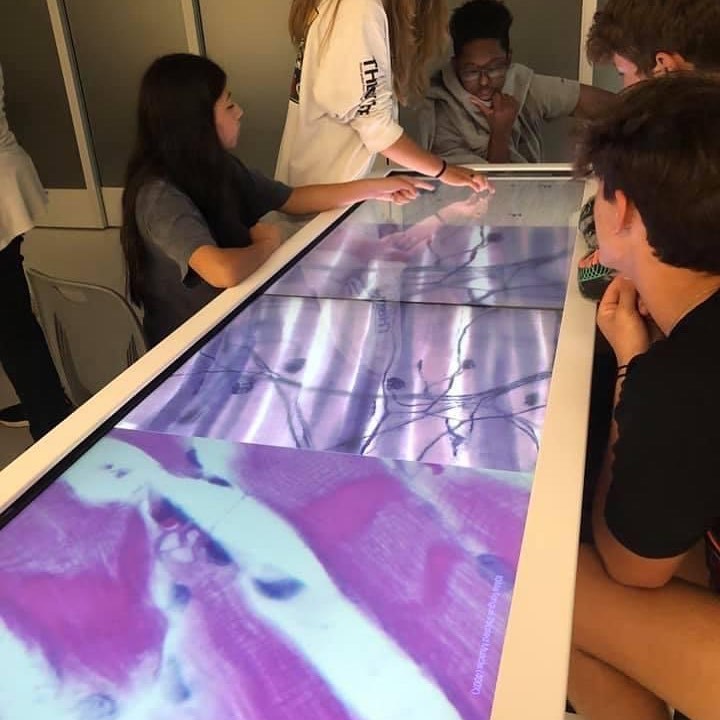 SWEET SUPPORT: We are so thankful for all the support we're seeing from our families, especially if that support means rolling up those sleeves once in awhile! Good work, Loryn Doolittle! Learning and earning at the #BCCCA! #BCSSSuccess
BCSS UPDATE: Architects are currently designing a new Mission Road Elementary School! Once that is complete, we anticipate the project going out to bid in early 2022. Look for a new MRES in 2024! Due to a significant increase in residential development in the MRES attendance zone, this change is necessary. We're excited for our families and community to enjoy a new building and better traffic flow in the area since the school will be located on the same piece of property but farther back.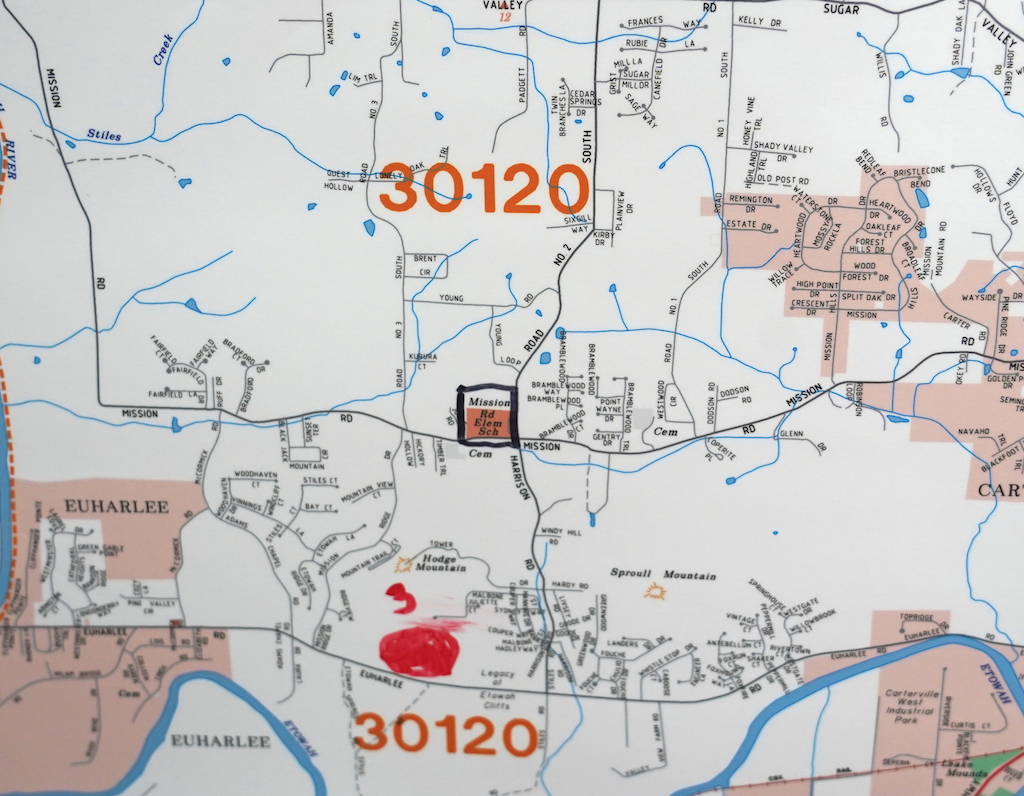 BACKPACK BUDDIES 5K: Who's lacing up those old running shoes for a VERY important cause on August 28? The Backpack Buddies initiative needs your participation. All proceeds help fund bags of food that are sent home with food-insecure children and families every Friday afternoon. Register soon to secure a popular Backpack Buddies 5K t-shirt!
https://runsignup.com/Race/GA/Cartersville/DowntownCartersville5KtosupportBackpackBuddies
The school with the most registrants wins a prize! So far, Mission Road is in the lead, followed by Euharlee Elementary, and Allatoona Elementary, but there's still time to take the top spot!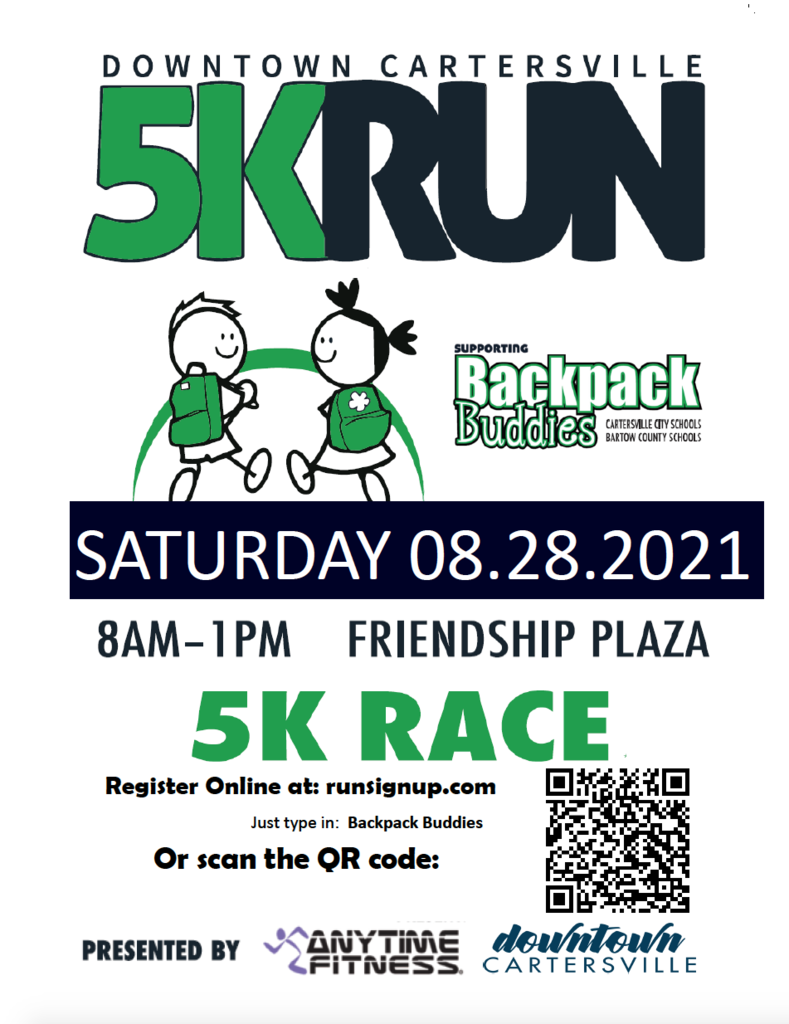 CELEBRATING SUCCESSES: Even in a pandemic year, we saw strong Georgia Milestones assessment scores in fifth-grade ELA and Math, eighth-grade Math, and high school Biology and U.S. History!! Congratulations to our amazing students and staff!!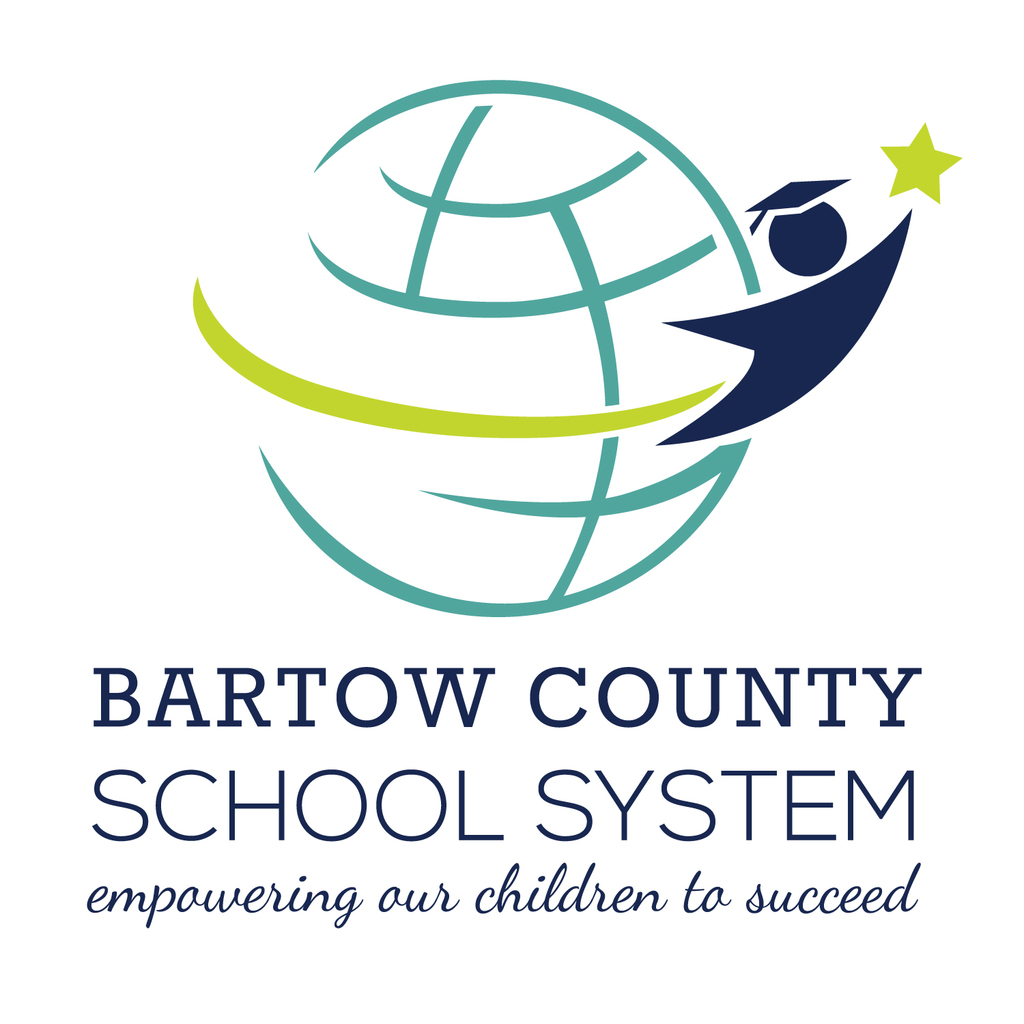 HIP HIP ARRAY: Third graders at Adairsville Elementary reviewed beginning multiplication concepts such as arrays, equal groups, and repeated addition with bakery themed hands-on activities! AES and the amazing Ashley Greenway are known for these innovative ideas! Good work!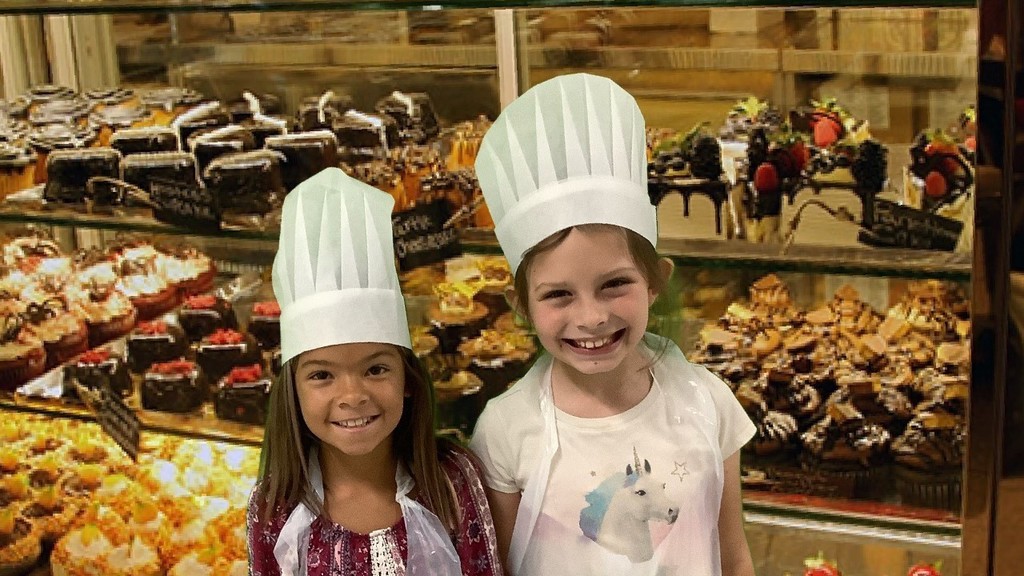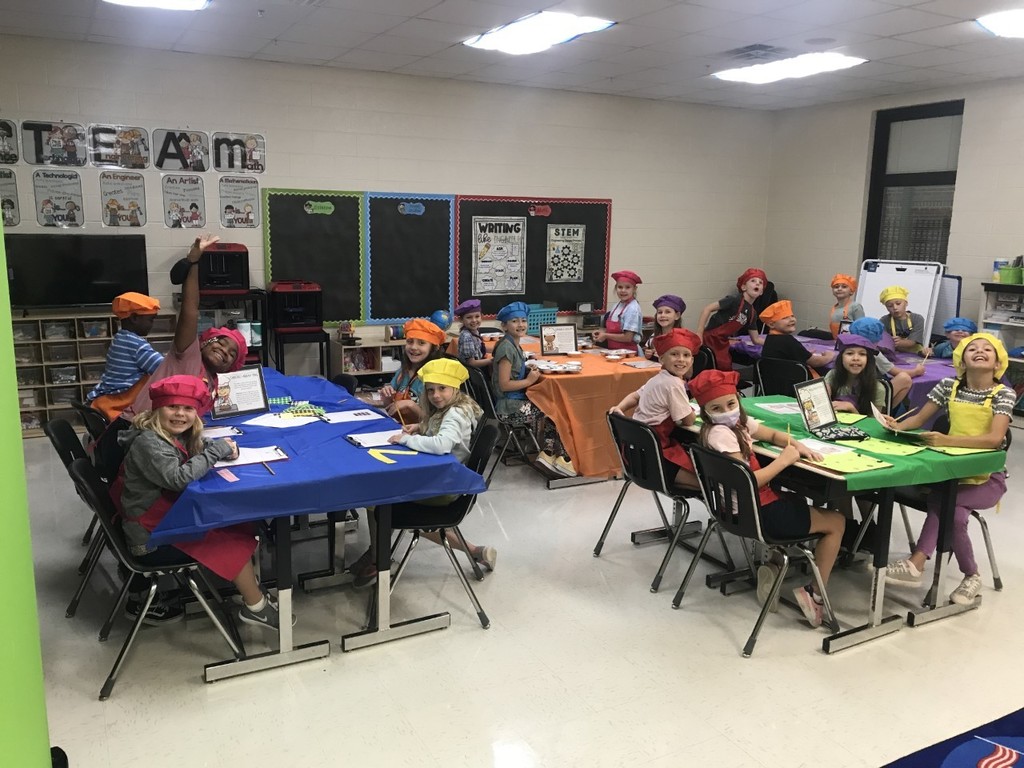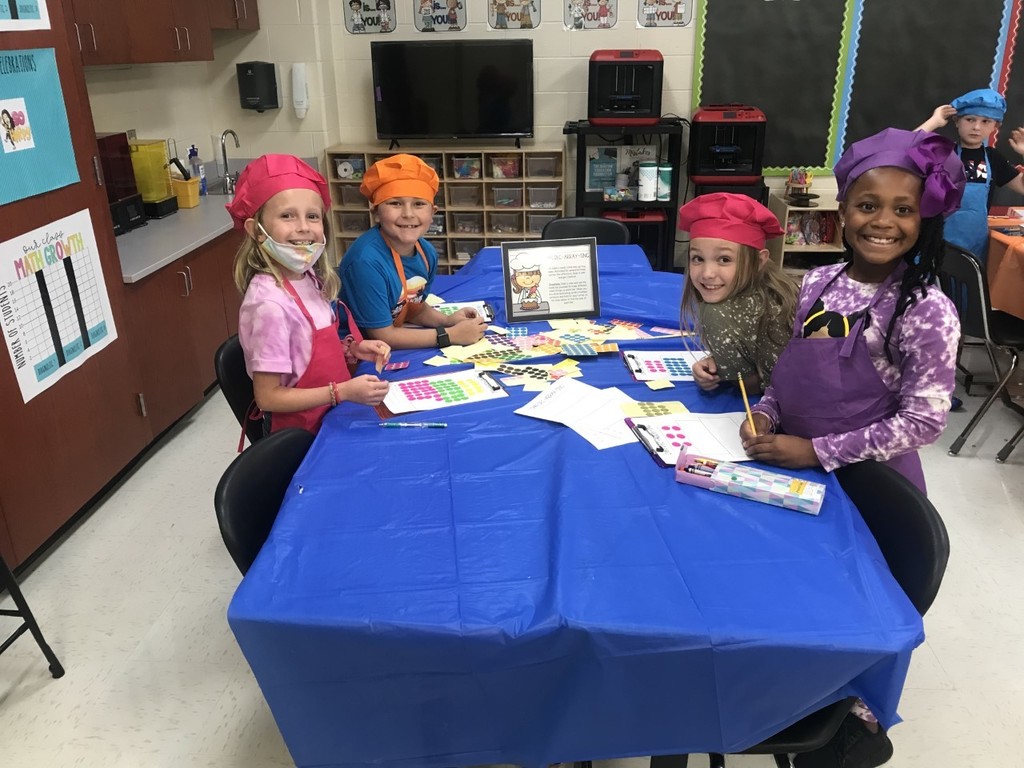 BOARD RECOGNITIONS: Model Professional Learning Community (PLC) Schools *White Elementary School * Cloverleaf Elementary School * Adairsville Middle School * Cass Middle School * Emerson Elementary School The Bartow County School System, Bartow County Board of Education, and Solution Tree recognize the above school communities for their sharp focus on learning, collaboration, and results which led to sustained success in raising student achievement! Wow! Take a look at those custom signs, and watch for additional Model PLC Schools in the near future.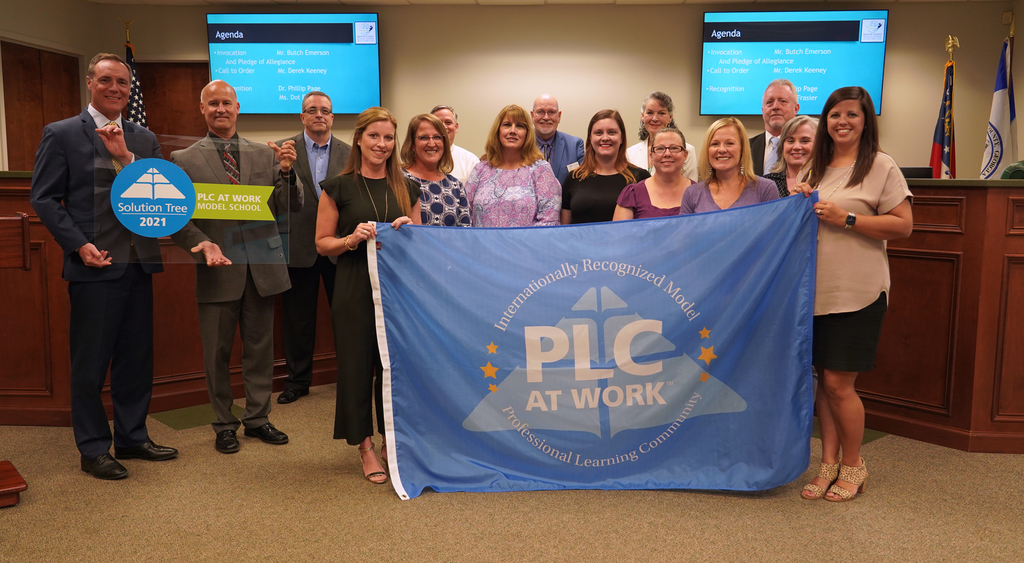 BOARD RECOGNITIONS: Euharlee Elementary School After initiating a crucial culture shift and doing the right work to improve student performance, EHES has been named a Reward School by the Georgia Department of Education. A Reward School is among the five percent of Title I schools in the state that is making the most progress in improving the performance of all students over the most recent two years on the statewide assessments. Congratulations to former EHES Principal Sharon Collum, former EHES Assistant Principal Amanda Elrod, current EHES Principal Jim Bishop, administration, and students! This is a school to watch!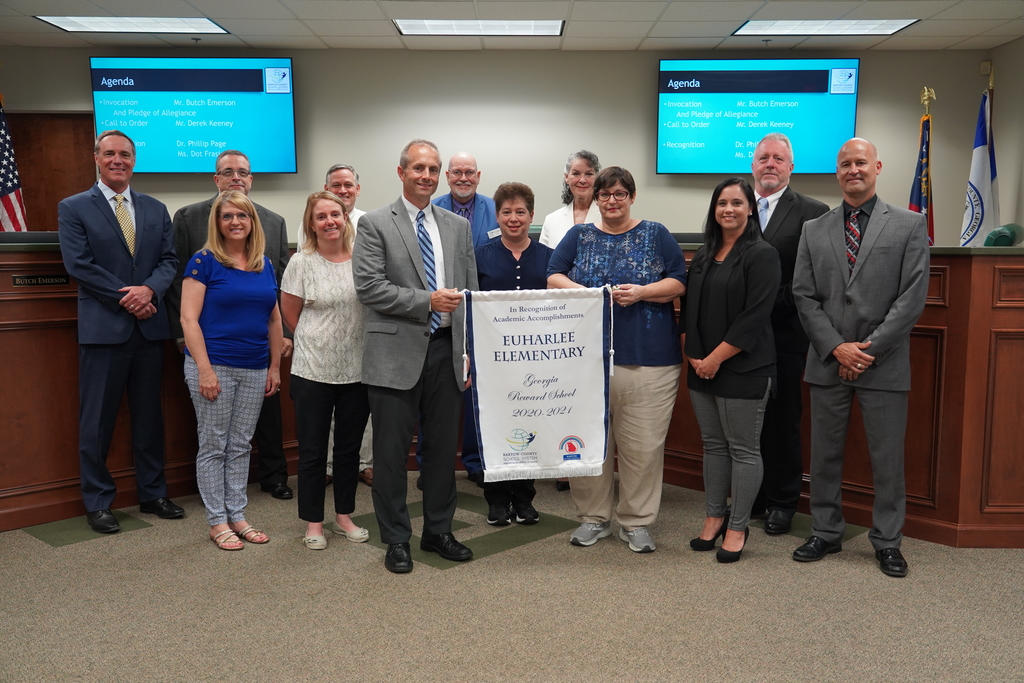 BOARD RECOGNITIONS: Adrian Tramutola After serving as Woodland High School's health and physical education teacher, head wrestling coach, and athletic coordinator for the last 13 years, Tramutola was named GEORGIA'S COACH OF THE YEAR AND SECTION 3 COACH OF THE YEAR!! His championship-level success is only surpassed by his humbleness, drive, focus, and passion for teaching kids. Congratulations!!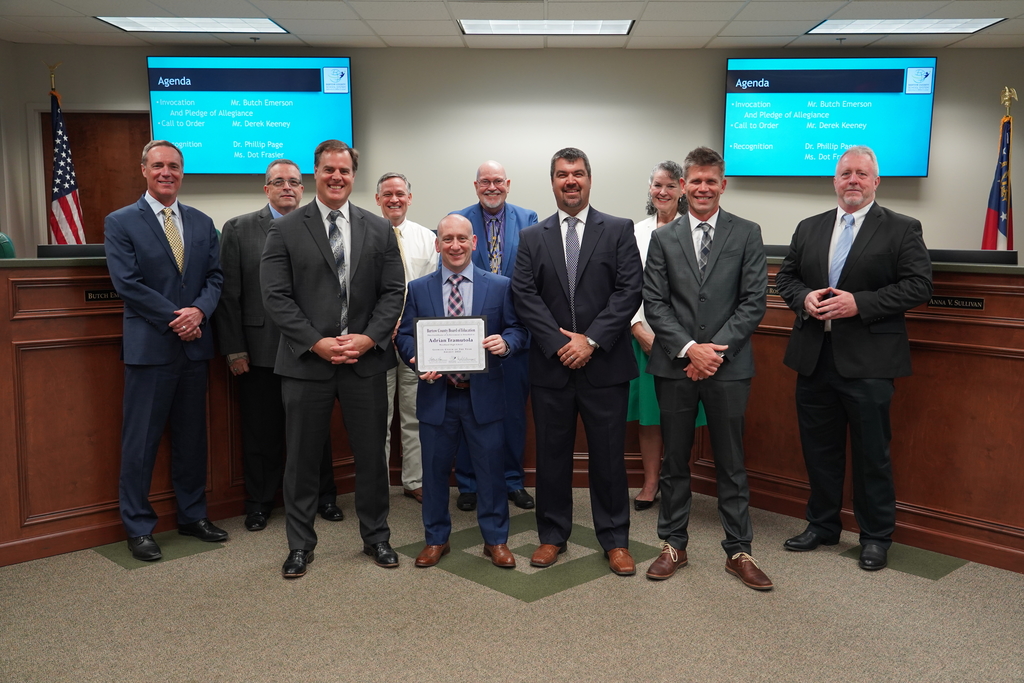 BOARD RECOGNITIONS: Cass High School Sophomore Joseph Loh Through the Young Georgia Authors writing competition, Joseph won district, region, and now statewide honors! Congratulations, Joseph!
PROFICIENT READERS: As you may already know, our recent literacy push resulted in the creation of reading specialist positions at the elementary level and reading interventionist positions at the middle and high levels. Our reading specialists will be coaching teachers on effective reading strategies and providing support to struggling readers. Reading interventionists will provide more individual or small group instruction to students who struggling academically. Let's recognize those who are stepping up to fill these big roles! We're excited about the impact they'll have! AES - Gwynn Brookshire ALES - Seigar Davis CCES - Natalie Taylor CLES - Christa Baggett EES - Charley Walper EHES - Amy Pullen HCES - Michelle Scileppi KES - Lara Fincher MRES - Kelly Lemon PLES - Donya Petit TES - Michelle Henry WES - Samantha Turley AMS - Summer Perry CMS - Lori Jackson RTMS - Lynn Sherman WMS - Denise Berry AHS - Tracey Lindall CHS - Sarah Turner WHS - Erin Henson BCCCA - Nikki Cox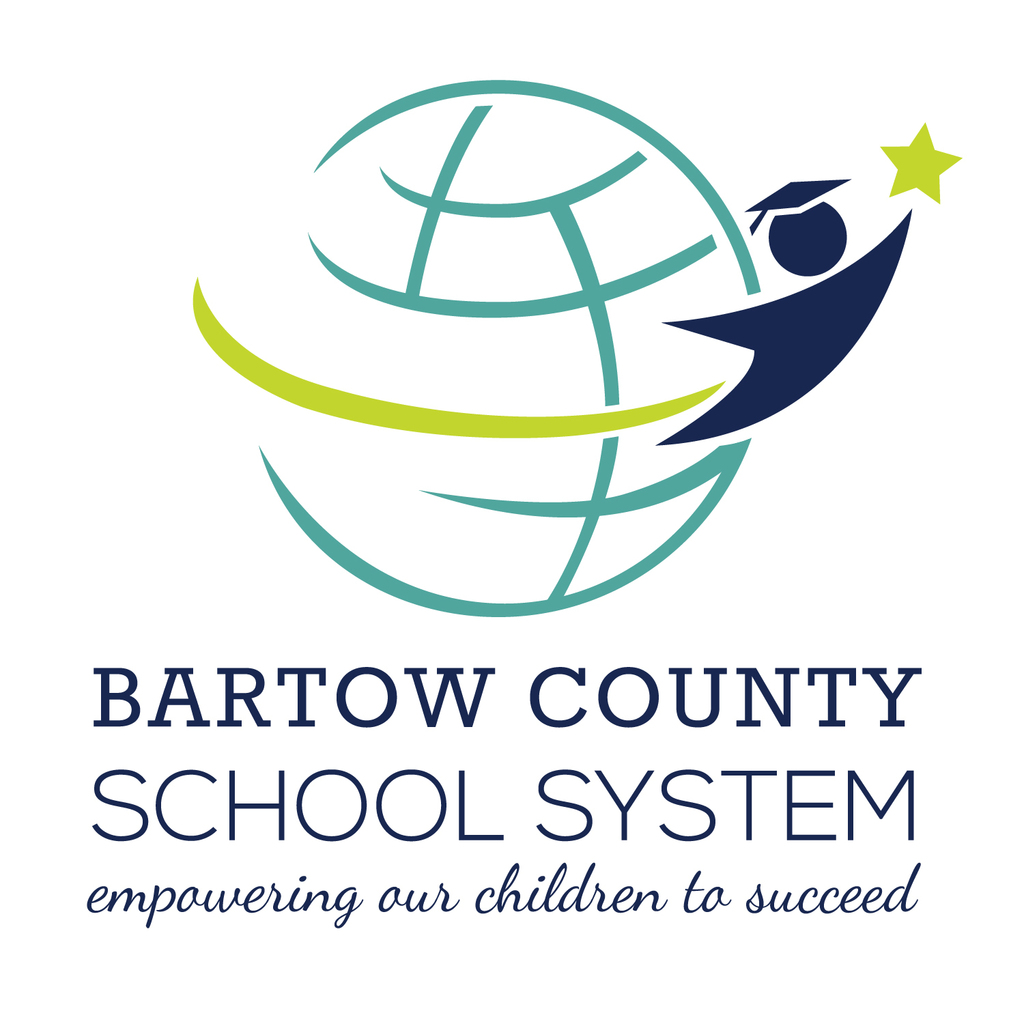 BE A DIFFERENCE MAKER: So far, we have about 100 returning Read to Grow volunteers, but we need about 250 additional volunteers to cover all first-grade classrooms systemwide. Please join our team if you have some time to spare in your week to help our young children read! If you're interested, a training session will be held next Tuesday, August 17, at the Bartow County College and Career Academy. No registration required. For additional information, contact Kristy Mitchell at
Kristy.Mitchell@bartow.k12.ga.us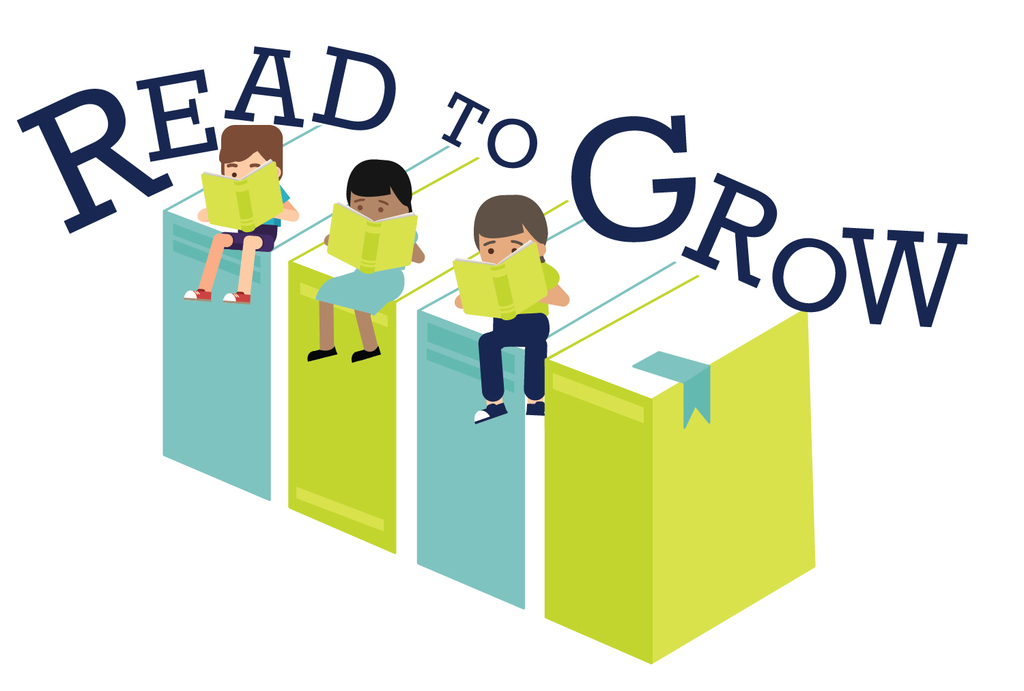 INQUIRING MINDS WANT TO KNOW: Woodland High School science students are experiencing the extension inquiry lab in Mr. Selman and Ms. Phillip's classes! BCSSSuccess #ExtendingTheLearning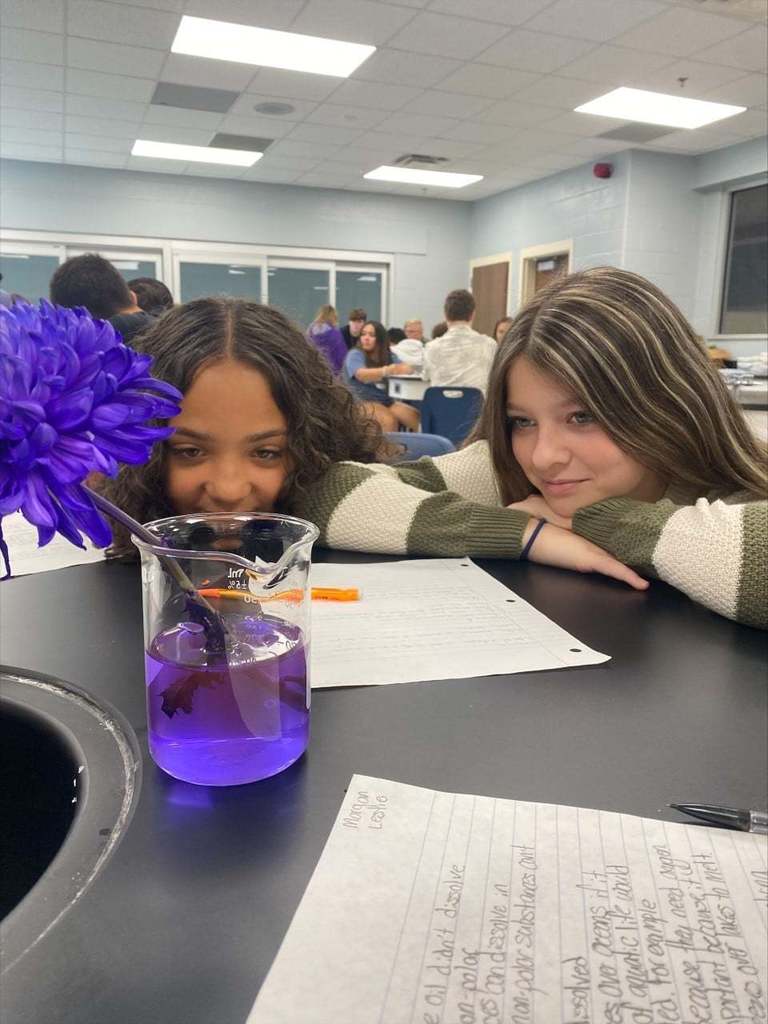 NEW MENU ITEM ALERT: Personal Pan Pizzas! Freshly baked personal pan pizzas are served on Tuesdays & Thursdays at all middle and high schools! #FuelingGA #BCSSSuccess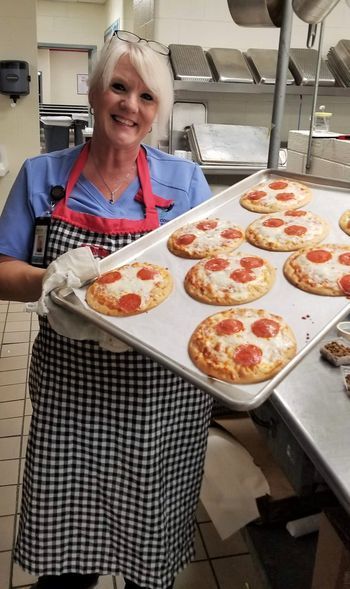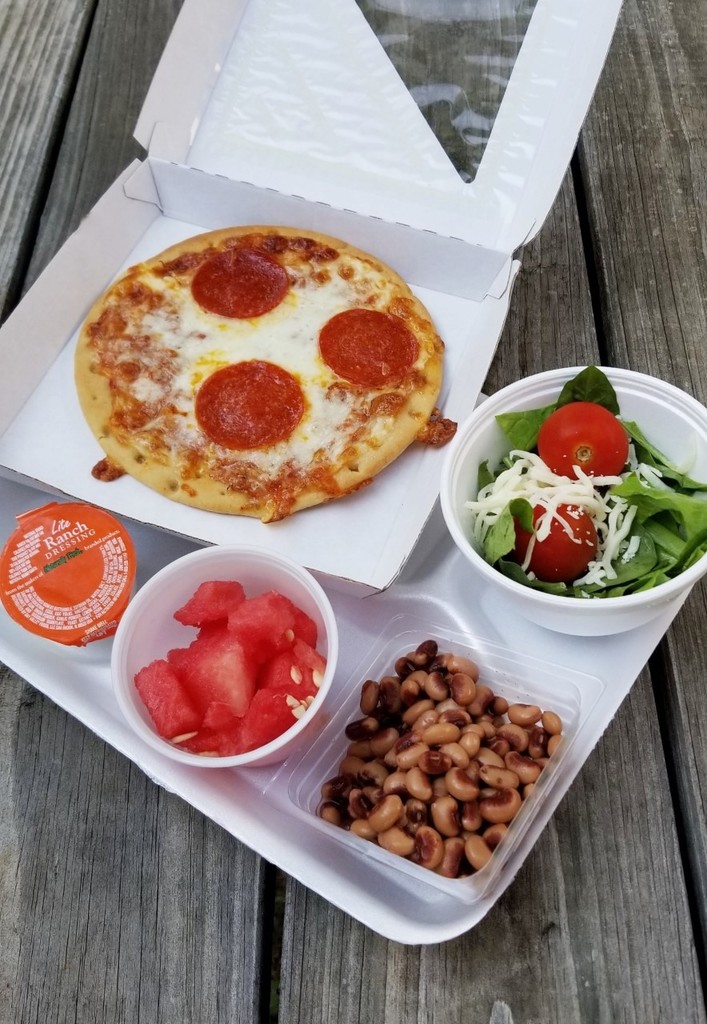 FRIDAY NIGHT LIGHTS: Who else saw this in Cartersville??!! We're ready for Friday nights in The Doug!!
WOODLAND WOW MOMENT: The man at the helm of a nationally recognized high school wrestling team, Adrian Tramutola, now earns the titles of Georgia's Coach of the Year and Section 3 Coach of the Year from the National Wrestling Coaches Association. Tramutola or "Coach T" is Woodland High School's health and physical education teacher, head wrestling coach, and athletic coordinator. In his 13 years at WHS, the Woodland Wrestling Team has been named Team of the Year for All Sports in Georgia by USA Today. They also won seven state championships and seven runner-up finishes! "Coach T instills in his wrestlers a championship vision that encompasses all components of the scholar-athlete," said WHS Principal David Stephenson. "He is clear about the commitment level required to succeed at the highest level, and he continually reinforces the intangibles that contribute to championship-level success: practice, fortitude, scholarship, and character. He doesn't allow himself nor his athletes to believe that they can do anything BUT be the best they can be if they commit and follow through on those intangibles." "This is a fantastic achievement and very well deserved," added WHS Assistant Principal John Howard. "Coach Tramutola brings so much to the school by creating a championship atmosphere within his program. Students are inspired to be the best they can be, and the results speak for themselves. We are blessed to have him as part of the Wildcat family." Prior to starting at WHS, Tramutola moved from Miami, Florida, and attended the University of Tennessee at Chattanooga, where he earned a degree in Sociology and master's in K-12 Studies. Tramutola taught in Cobb and Morgan counties before becoming a Wildcat. As a Wildcat, Tramutola attributes his success to his students, parents, coaching staff, and administration. "In the early years at Woodland, we were blessed with great parents that supported us relentlessly," added Tramutola. "They worked around the clock to make sure our kids had every opportunity to be successful. We've also had a great coaching staff in place with one goal – coach the kids we have in our room every day and not focus on anyone or anything else. We have always had great support from our administration at Woodland, and they will go to bat for us anytime we need them. Its cliché in sports to say our team is like a family, but ask anyone that has ever been associated with our program, and they will tell you that is exactly what it is. In a sport as demanding, physically and mentally, and time consuming as wrestling, you must have 100% buy-in. Our kids know we will support them and be there for them in any aspect of their lives, and I truly believe that's why they believe in us as coaches." The National Wrestling Coaches Association will officially present Tramutola's awards in February prior to the Traditional State Tournament finals. Meanwhile, Woodland Wrestling starts in late October, and Tramutola expects the same level of success to carry into the 2021-2022 school year. "We will do the same we do every year around that time and that's go to work!," said Tramutola.
HISTORIC HIGHS: College Board's newly released Advanced Placement Scholar Roster includes 102 Bartow County School System students – the highest number ever recorded in Bartow County! College Board's AP program provides motivated and academically prepared students with the opportunity to take rigorous college-level courses while still in high school. Students can earn college credit, advanced placement, or both for successful performance on the AP exams administered in high schools. College Board recognizes three levels of achievement based on student performance and AP exams. The highest level of academic distinction is AP Scholar with Distinction, followed by AP Scholar with Honor, and AP Scholar. Fifteen students qualified for the AP Scholar with Distinction Award by earning an average score of 3.5 or higher on all AP exams taken and scores of 3 or higher on five or more of these exams. The honorees include Mark Brunson (AHS '22), Sydney Irons (AHS '22), Connor Patterson (AHS '22), Camden Briggs (CHS '22), Jaden Musacchio (CHS '21), Jeffrey Shane (CHS '21), Shelby Bishop (WHS '22), Abigail Carlsen (WHS '22), Stephane Echevarria (WHS '22), JT Forsyth (WHS '22), Joseph Jenkins (WHS '21), Benjamin Novo (WHS '22), Tucker Spivey (WHS '21), Christopher Tarver (WHS '22), and Caden Wolf (WHS '22). Eleven students received the AP Scholar with Honor Award after earning an average score of at least 3.25 on all AP exams taken and scores of 3 or higher on four or more of these exams. The recipients are Carson Carroll (CHS '22), Aniya Perry (CHS '22), Brenna Willingham (CHS '21), Kevin Bassler (WHS '21), Gregory Browning (WHS '21), Taylor Chappell (WHS '22), Jayla Chastain (WHS '22), Ellie Eanes (WHS '22), Eryn Gentry (WHS '22), Priscila Martinez (WHS '21), and Camber Wallace (WHS '23). Seventy-six students earned the AP Scholar Award by earning a score of 3 or higher on three or more AP exams. The honorees are Lily Benefield (AHS '21), Wesley Boling (AHS '22), Christina Burdette (AHS '21), Andy Chen (AHS '21), Brentley Durham (AHS '21), Rachel Guice (AHS '21), Kayli Hilburn (AHS '22), Jose Marquez (AHS '21), Kenny Nichols (AHS '21), Jack Rood (AHS '21), Melissa Sandoval (AHS '21), Abigail Simpson (AHS '22), Aldon Aquarian (CHS '22), Maki Barnes (CHS '22), Jessica Bhika (CHS '21), Kaleb Bilodeau (CHS '21), Emma Buffington (CHS '21), Kayla Campbell (CHS '21), Chloe Carpenter (CHS '21), Phebe Carroll (CHS '21), Alex DeAnda Rodriguez (CHS '22), Eli Etheridge (CHS '22), Oshauna Finch (CHS '21), Caleb Hatzidakis (CHS '21), Aislen Hernandez (CHS '22), Zael Hurtado (CHS '21), Kyla Jenkins (CHS '21), Ricky Le (CHS '22), Taylor Moore (CHS '21), Isabel Navarro (CHS '21), Meera Patel (CHS '21), Hugo Ramirez (CHS '21), Emma Satterfield (CHS '22), Adriana Segura (CHS '21), Andrew Turley (CHS '21), Caroline Ventura-Velasquez (CHS '21), Alana Walker (CHS '21), Kelly Young (CHS '22), Andrew Ziemer (CHS '22), Isaiah Bagley (WHS '21), Chandler Barras (WHS '21), Jenna Bassler (WHS '23), Logan Bennett (WHS '22), Erica Boatner (WHS '22), Erin Bollwerk (WHS '22), Patrick Bollwerk (WHS '21), Marlee Bowles (WHS '22), Kameron Chappell (WHS '23), Baylee Childs (WHS '21), Nicholas Constantine (WHS '21), Aiden Cornette (WHS '23), Olivia Corp (WHS '21), Mac Doran (WHS '22), Adam Edens (WHS '23), Brady Fuller (WHS '21), Elijah Gentry (WHS '21), Paulina Gierlak (WHS '21), Hannah Godfrey (WHS '23), Alana Hennon (WHS '22), Gabriel Hull (WHS '22), Savannah Lawson (WHS '22), Natalie Letalien (WHS '21), Kassidy McCool (WHS '22), Mya Moffitt (WHS '22), Sydney Molinaro (WHS '21), Shanice N'guessan (WHS '22), Haylee Roach (WHS '22), Kaylie Roan (WHS '21), Emma Savage (WHS '21), Kaitlyn Sennett (WHS '21), Matthew Stone (WHS '22), Andrew Thayer (WHS '23), Mason Tucker (WHS '22), Bradley Walraven (WHS '21), Jordan Waters (WHS '21), and Blane York (WHS '21). "Praise and congratulations go out to these students who have worked diligently throughout the years to achieve at high levels," said Paula Camp, director of Advanced Learning, STEM, and Gifted Programs. "Our faculty, staff, parents, and community play an integral role in supporting the AP program. From about 22 AP course offerings last year to 25 this year and seven in the works, our AP program is stronger than it has ever been. Since 2017, our AP test takers and number of AP exams administered have tripled! This exponential growth is impressive and encouraging for our system!"
LEADING, LEARNING, AND EARNING: Red Top Middle School Counselor Heather Pezzello wins the Circle of Excellence Impact Award from the Construction Education Foundation of Georgia – a $5,000 prestigious school award that holds even greater value to RTMS students! "We will be using our award this school year to take our eighth-grade students on career/education field trips based on their YouScience aptitudes," said Pezzello. "Students will be visiting career sites as well as institutions that offer the training required for that particular career field." Pezzello won the Circle of Excellence Impact Award as a result of her innovative career readiness programming and leadership in helping students earn credentials of value and connecting students to career opportunities in construction. Last academic year, RTMS used its Focus Time to offer a Home Improvement course to interested students. Students were selected for the program using their YouScience aptitude results as well as self-referral. Students learned basic carpentry, electrical, and plumbing skills. More than 100 students even earned real industry credentials! On July 28, Pezzello was recognized by CEFGA at the 2021 Craft Pro Champions Breakfast Ceremony in Atlanta.