PROFESSIONAL DEVELOPMENT: Full day of learning for our school leaders as they heard from A-Teams and strengthened their Guiding Coalitions! We even had our Parent Advisory Council in attendance to learn about our sharp focus on learning, collaboration, and RESULTS!
ACADEMIC YEAR WRAP UP: All smiles from this Euharlee Elementary School crew!! Have a fun-filled summer!
READY, SET, SUMMER: So many smiles, hugs, and tears! Today ends an academic year to remember! Check out these pictures from White Elementary School!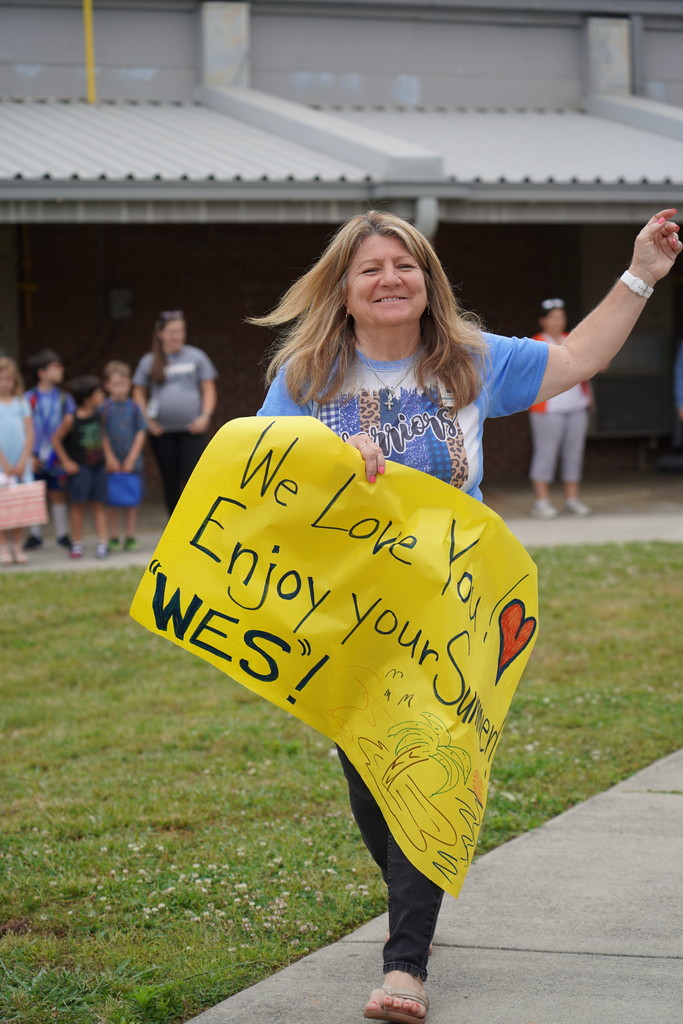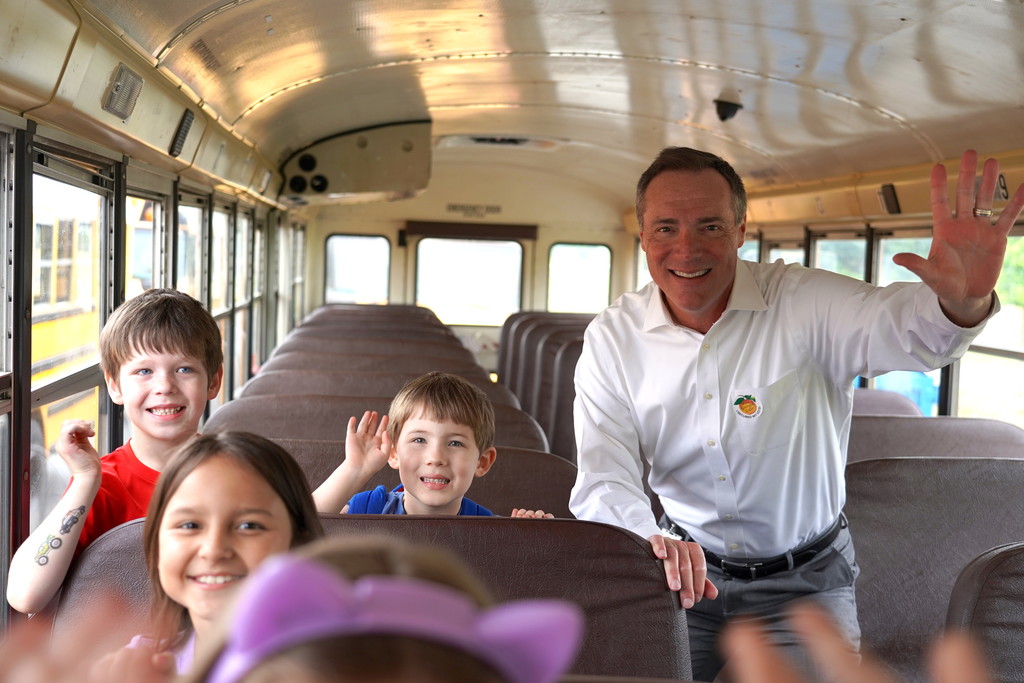 SENIOR WALK: They talked the talk and then walked the walk...at Mission Road Elementary, Euharlee Elementary, Emerson Elementary, and Woodland Middle! These seniors are ready to graduate! Congratulations, Class of 2022! You make us all proud!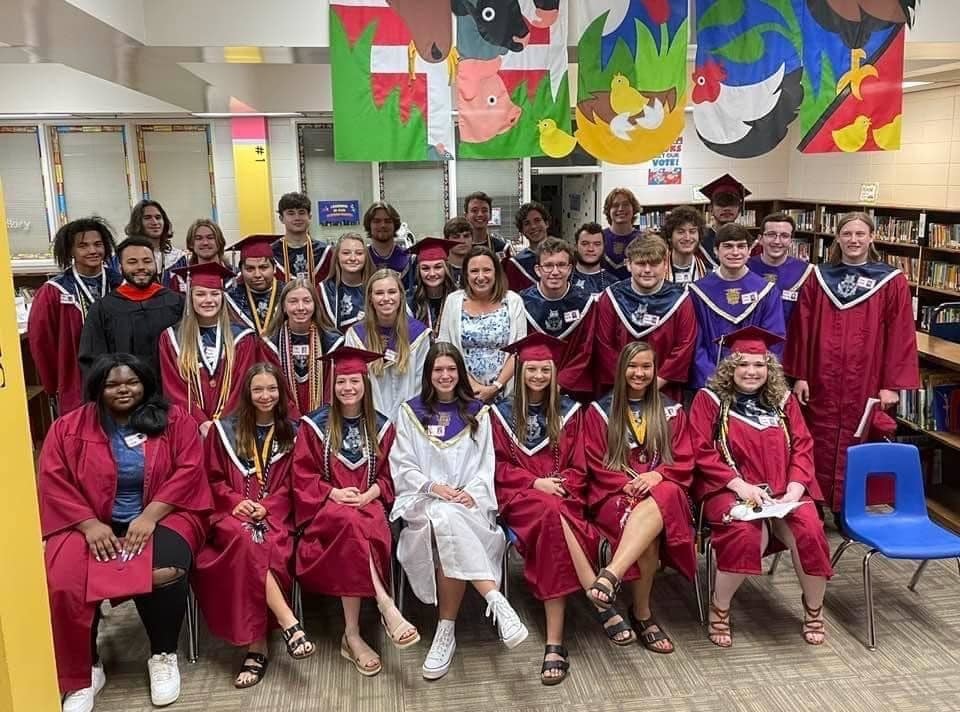 HEROISM AWARD: The United States Army issued Cass High School Junior Micah Hatzidakis a rare award after he saved eight family members during an EF4 tornado! Read the full award citation below, and congratulations, Micah. You are wise beyond your years. --- "FOR OUTSTANDING HEROIC ACTS CADET MICAH HATZIDAKIS DISTINGUISHED HIMSELF ON DECEMBER 10, 2021 IN GILBERTSVILLE, KENTUCKY AS A EF LEVEL 4 TORNADO APPROACHED AND DESTROYED THE TWO STORY CABIN WHERE HIS FAMILY WAS STAYING. BECAUSE OF MICAH'S IMMEDIATE CALM ACTIONS AS THE STORM APPROACHED AND HIS QUICK RESCUE PLAN AND ACTIONS AFTER THE STORM PASSED. CADET MICAH HATZIDAKIS WAS PERSONALLY RESPONSIBLE FOR SAVING EIGHT MEMBERS OF HIS IMMEDIATE AND EXTENDED FAMILY. HIS OUTSTANDING HEROIC ACTIONS REFLECT GREAT CREDIT UPON HIMSELF, THE HATZIDAKIS FAMILY, CASS HIGH SCHOOL, 6TH BRIGADE, AND THE U.S. ARMY CADET COMMAND."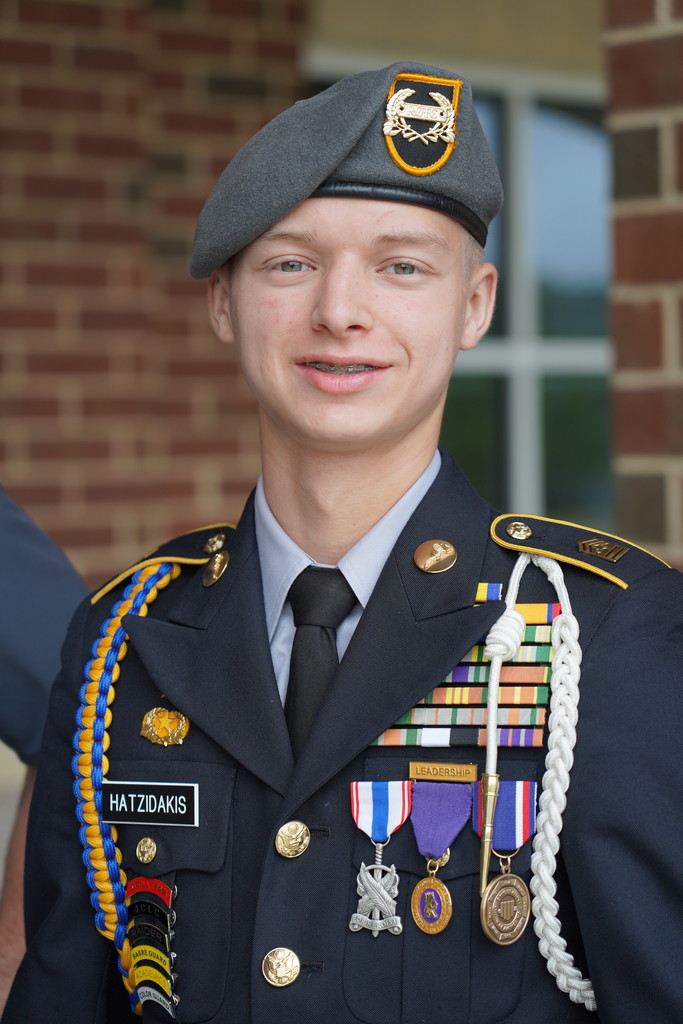 CASS HIGH SCHOOL GRADUATION: They're READY! We can't wait to celebrate with you, Colonels!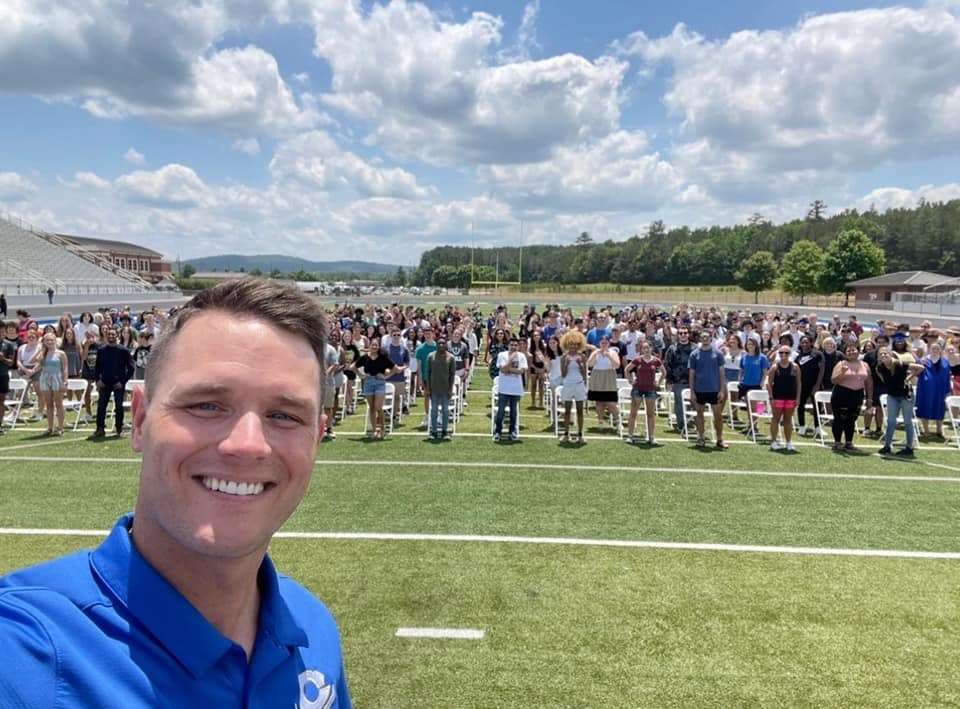 ALL BUNDLED UP: Through our Literacy for Learning, Living, and Leading Grant and partnership with the Bookmobile, every pre-K student will receive a FREE Summer Reading Bundle Backpack! This is to further prepare our pre-K students for success in kindergarten! Enjoy!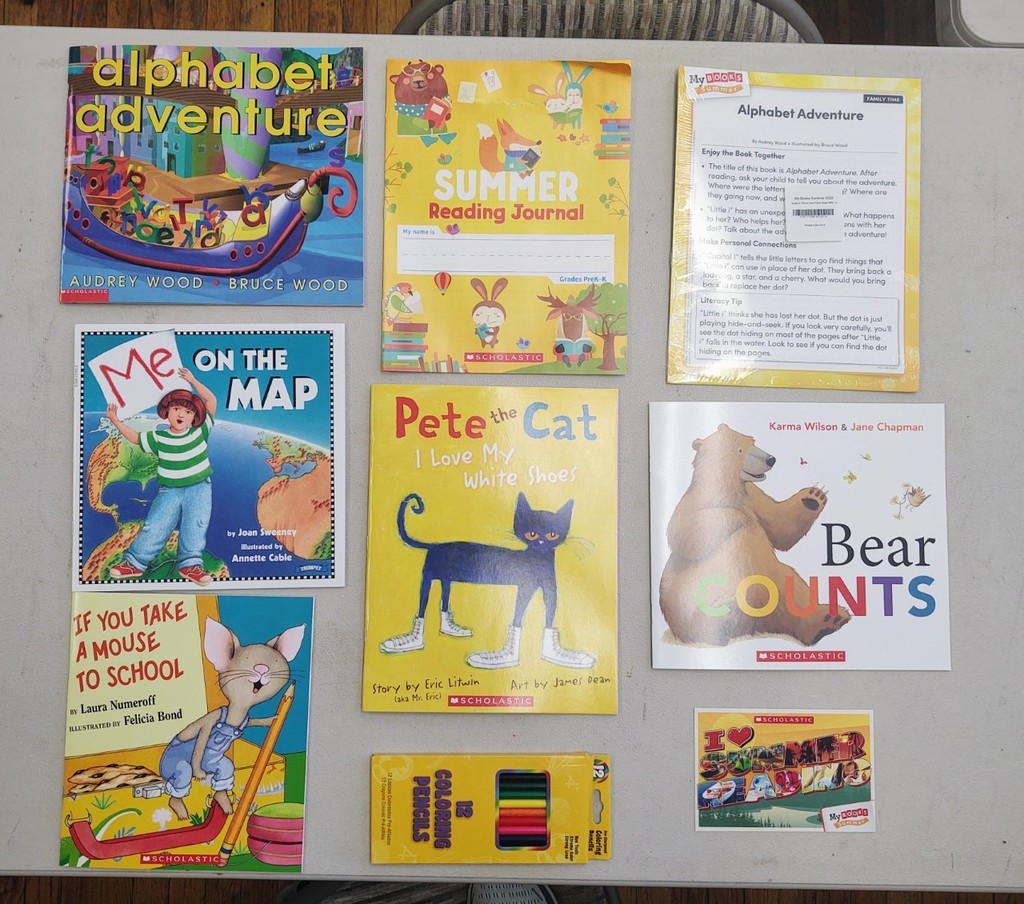 ALL SYSTEMS GO: Congratulations, Cass High School Senior Christian Luebke! He's our first Cybersecurity student to earn all three CompTIA certifications (A+, Network+, and Security+). He's ready for the real world! Also, kudos to Christian's teacher, Mr. Matt Thompson, for his commitment to preparing these students for the certification exams!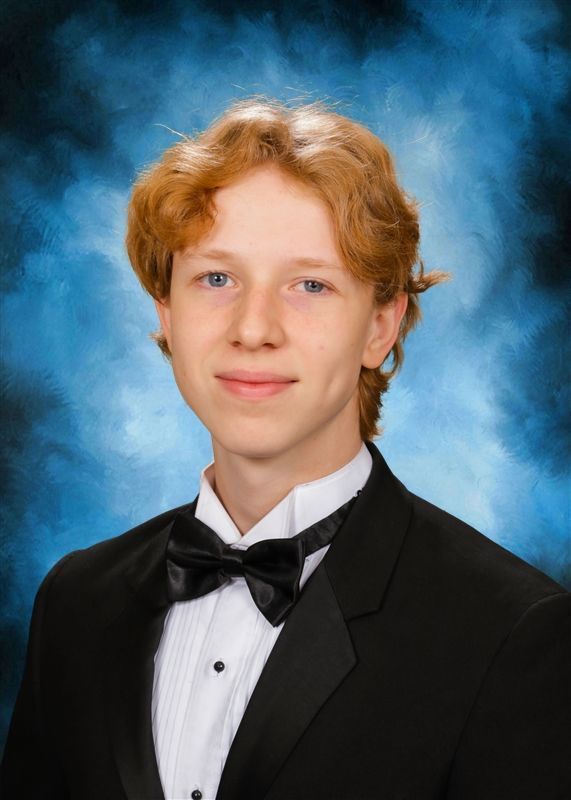 A WALK DOWN MEMORY LANE: As we prepare for Cass High School's graduation tonight, let's take a look as these CHS seniors excitedly (and tearfully) took one last stroll through the halls of Hamilton Crossing Elementary, their home for a good part of their educational career!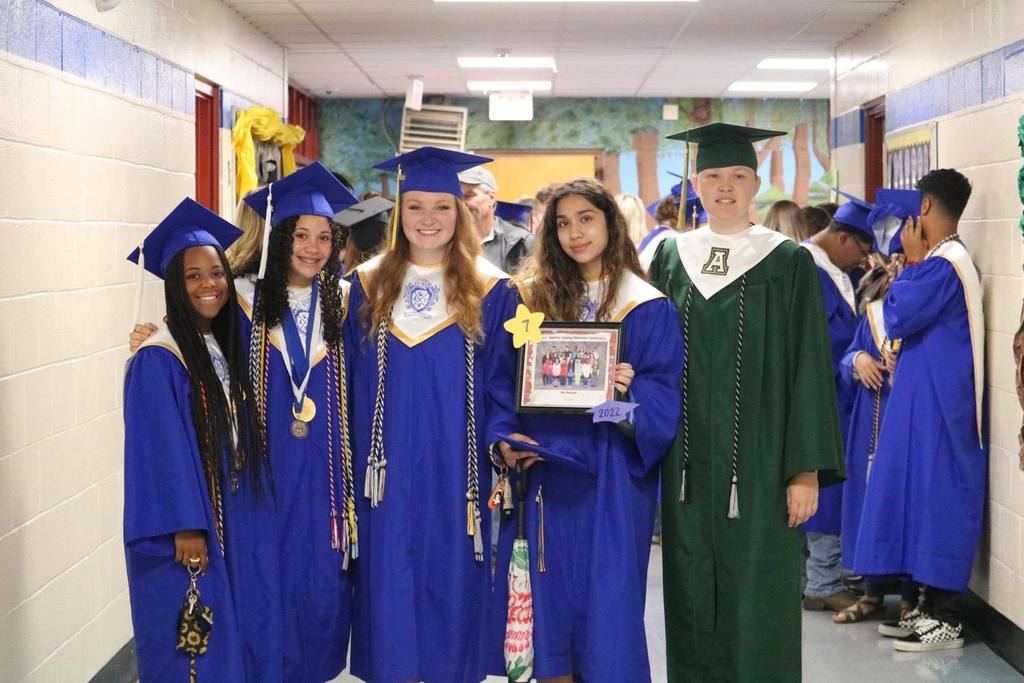 A WALK DOWN MEMORY LANE: "Cass Middle School or Bust," said these fifth-grade students at Hamilton Crossing Elementary!! Good luck, and always remember, once a Knight, always a Knight!
BARTOW VIRTUAL ACADEMY: Just a reminder, the BVA online application and student questionnaire links for the 2022-2023 academic year will close on May 31. Both are required. Parents will receive notification of status (accepted/denied) prior to Monday, July 11.
https://bartowga.sites.thrillshare.com/.../bartow-virtual
...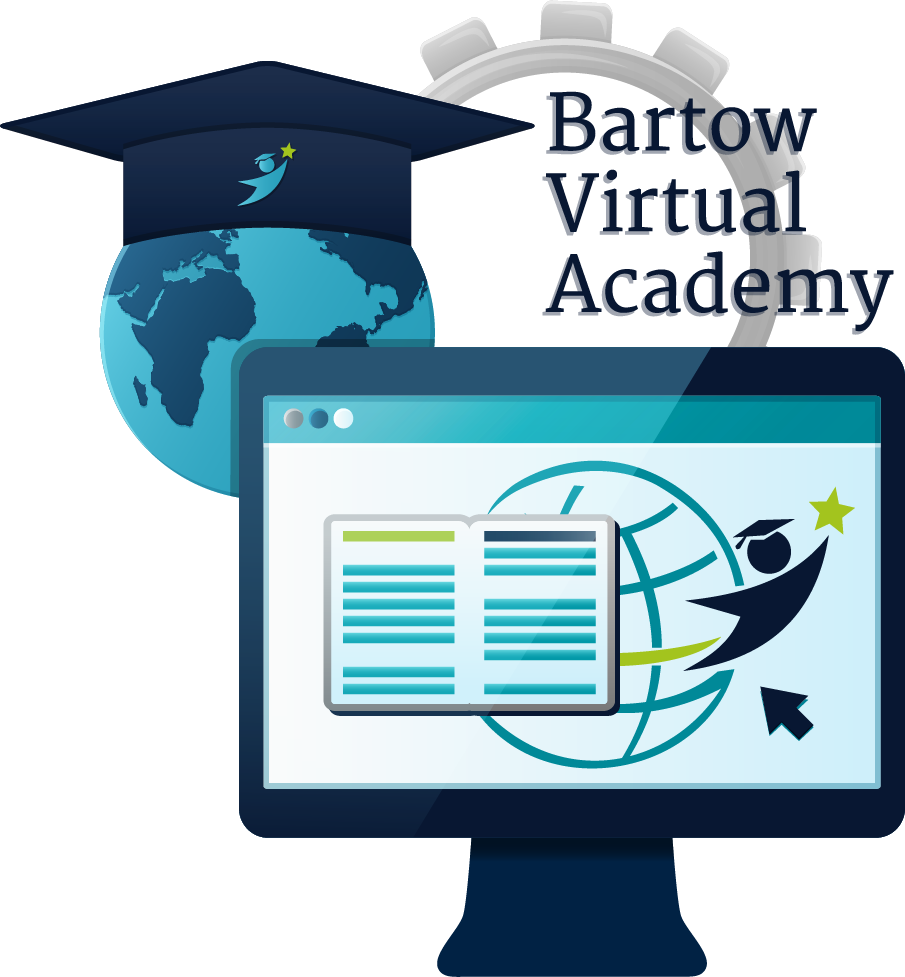 GRADUATION ANNOUNCEMENT:We cannot wait to celebrate this milestone with our seniors and their families this week! As you may know, there is a possibility for inclement weather, and the plan is as follows: * Each school will have designated staff members on-site to monitor weather conditions * Heavy rain and/or lightning within eight miles of the graduation ceremony will delay events * Ceremonies will proceed with light rainfall Our goal is to complete the graduation ceremonies in our stadiums with delays as needed. In the unlikely event inclement weather prohibits that, alternate graduation dates are below: Cass High School – May 24 at 4 p.m. Woodland High School – May 25 at 8 p.m. Adairsville High School – May 27 at 9 a.m. We ask all attending families to please dress accordingly. Again, we are so happy to share in the excitement of your graduation day! Congratulations, Colonels, Wildcats, and Tigers!
CHECK THIS OUT: There's a new Knight in town! Bartow County School System Family, meet Hamilton Crossing Elementary School's new Assistant Principal, Mrs. Lindsay Perry! Another perfect addition! "I've worked for the BCSS for 13 years - all 13 years have been at Cass Middle School. I taught 6th grade for seven years, became an instructional lead teacher for one year, and then enjoyed five years as an assistant principal. Those 13 years with my Cass Family have shaped who I am as a teacher and a leader. I am sad to leave the middle school world after many great years, but I am beyond excited to serve as Assistant Principal at Hamilton Crossing. I will have the opportunity to positively impact the students that will one day travel up the hill and become Cass Colonels. Building a strong foundation in each student is so important, and I look forward to laying that foundation in elementary with the Ham Fam!!" - Lindsay Perry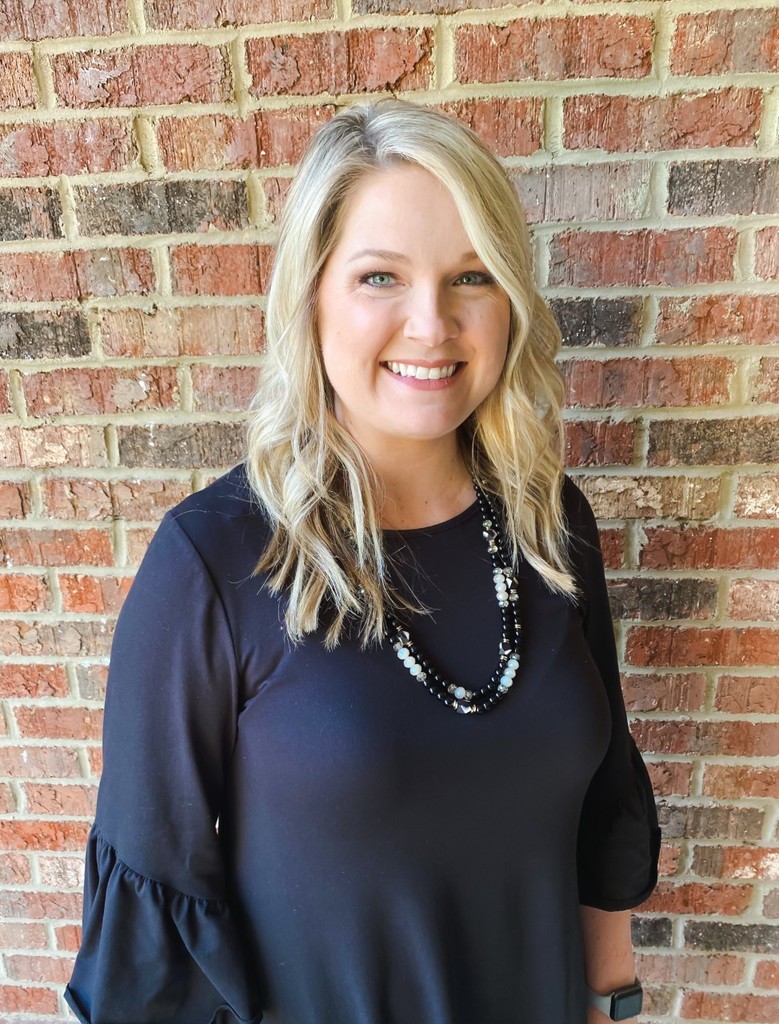 BARTOW AND BEYOND: We have exciting news! Adairsville High School seniors, Tristin Alford, Kamdin DeValentino, Nycholause Garrett, and Christian Leon, were just accepted into Project Purpose! The advanced training program sponsored by the Cartersville-Bartow County Chamber of Commerce and Georgia Power is uniquely designed to provide training and an opportunity to explore in-demand careers in Bartow County!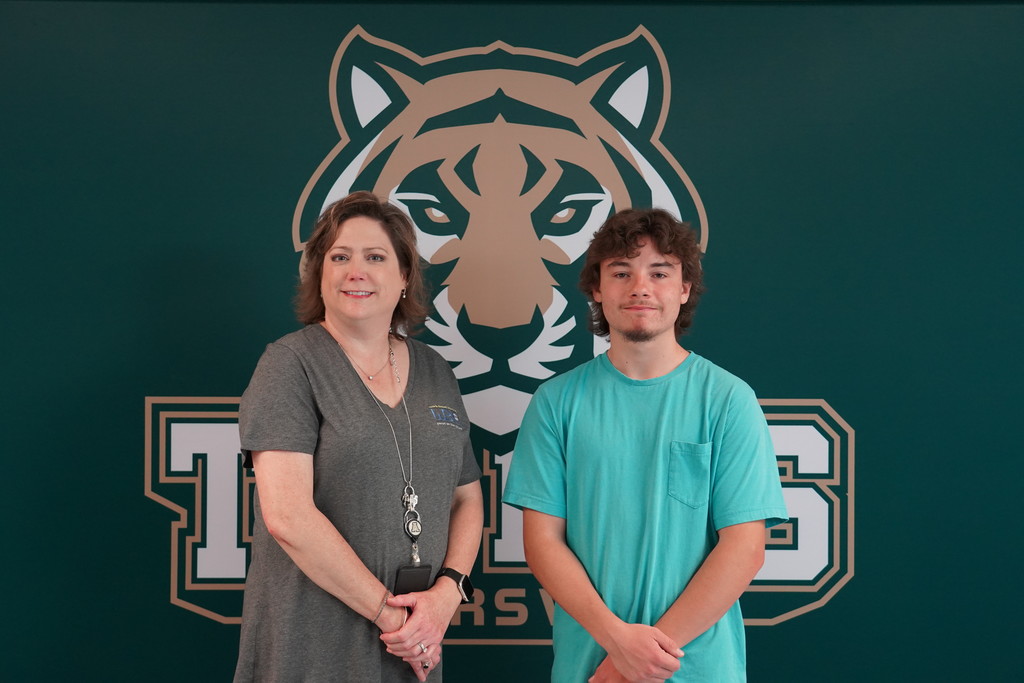 IN THE NEWS: Turning the pages in the Professional Association of Georgia Educators magazine, and look who we found! It's Georgia's Teacher of the Year, our very own Michael Kobito, and PAGE STAR Student and Teacher Caden Wolf and Kerry Hammond! Congratulations! How exciting!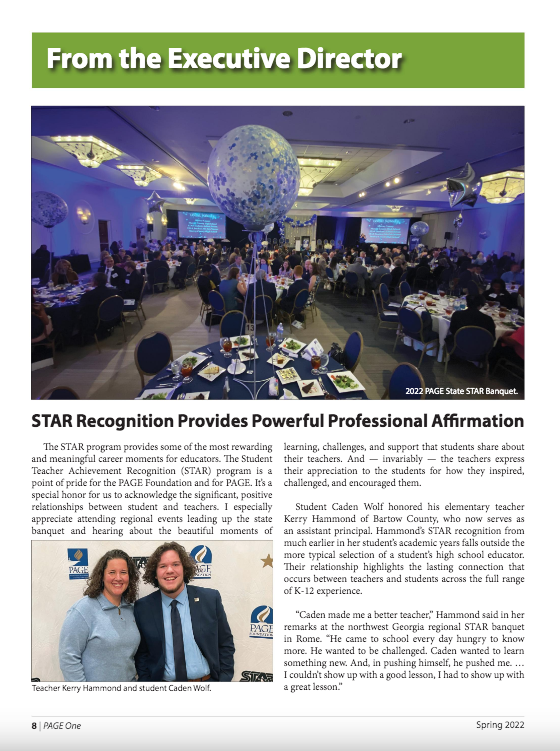 WOW: Can we put our hands together for Cloverleaf Elementary School and Euharlee Elementary School?! They were awarded about $20,000 each in STEM/STEAM Professional Learning Grants through the Georgia Department of Education! This will ultimately help our system expand science, technology, engineering, arts, and math options and opportunities for students! Only 15 school systems in Georgia were awarded these Professional Learning Grants! This is just another example of how hard our teachers work to maximize student engagement, meet student needs and interests, and ensure the relevance of learning materials! #BetterInBartow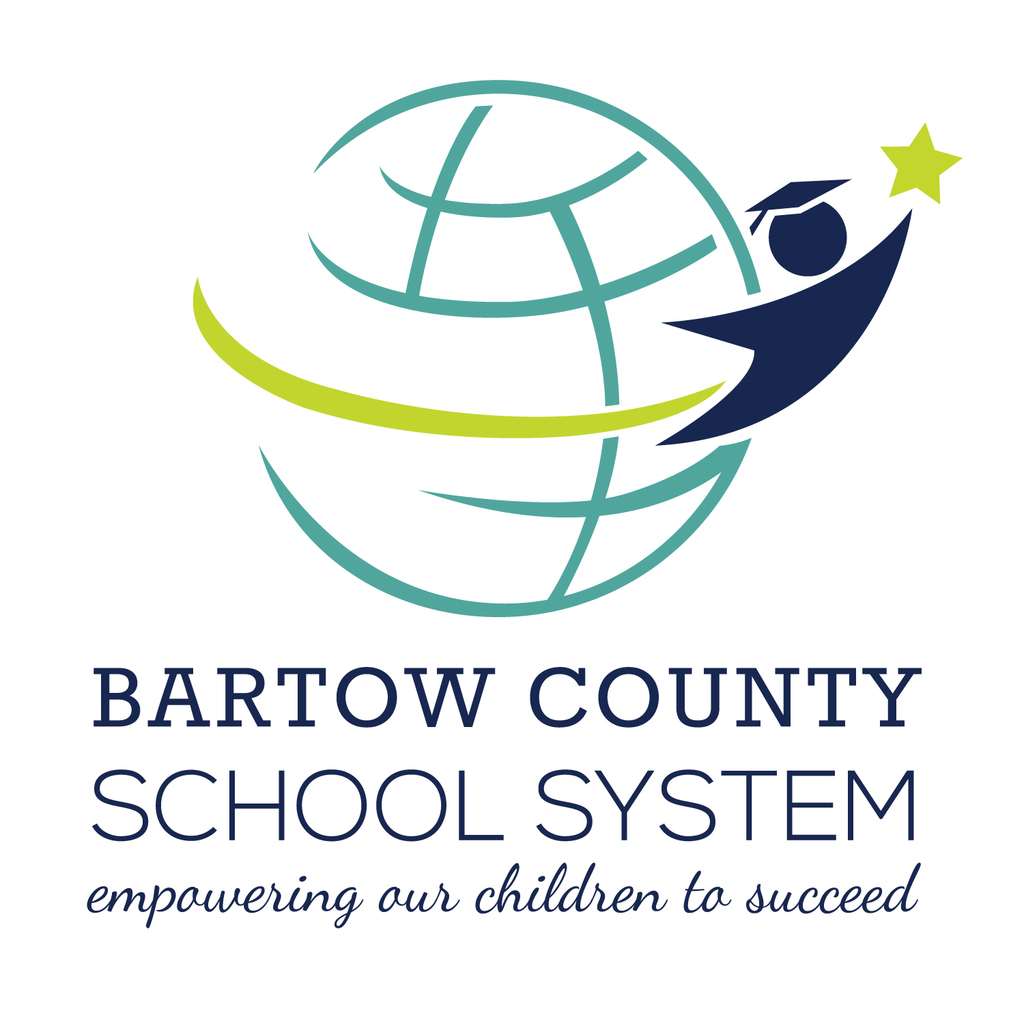 UPDATE: Here's a new Summer Feeding flyer! The Adairsville High School location was changed to Adairsville Elementary School. We can't wait to serve our community free meals this summer! Come one, come all!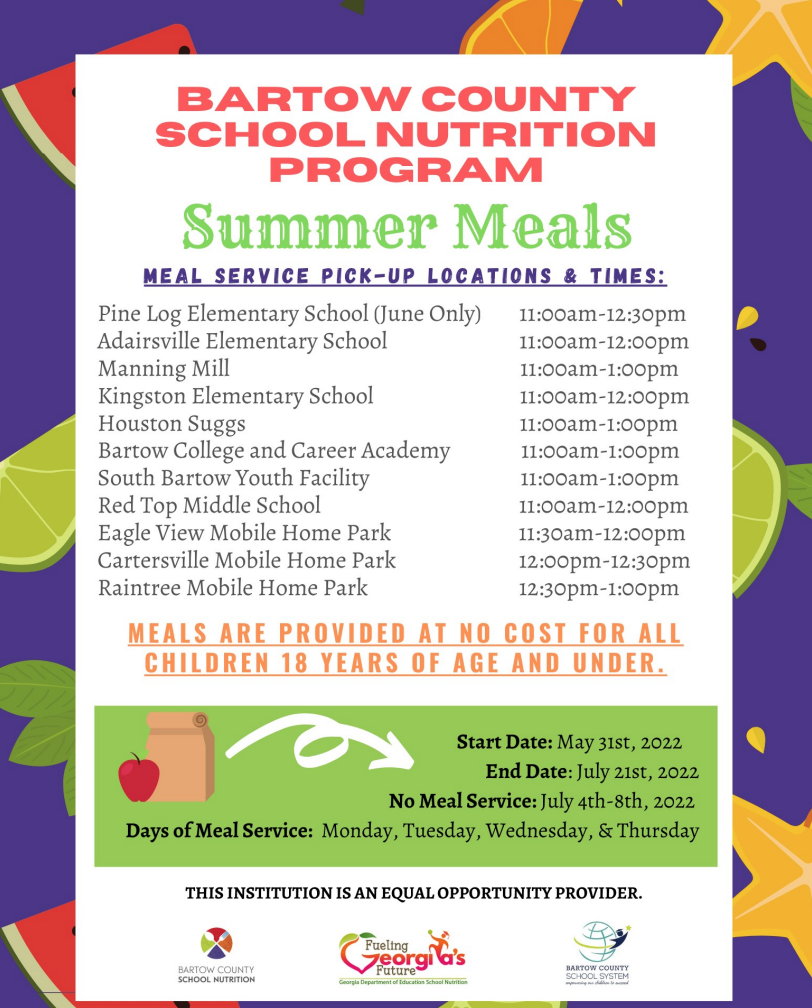 Kingston Elementary School becomes the 11th Bartow County school to be named a Model Professional Learning Community for its sustained success in raising student achievement! "I was thrilled to receive notification that our application had been approved and we could officially be recognized as a Model PLC School," said KES Principal Allison LaRue. "We had all been waiting (not so) patiently to hear, and we are so excited to celebrate the great work that is happening every day at KES." The school's successful implementation of PLC's was a major contributing factor in the improved achievement of its students. PLC's are schools and districts in which educators recognize the key to improved learning for students is on-going, job-embedded learning for the adults who serve those students. The three big ideas of a PLC call upon educators to: 1. Focus on learning. 2. Build a collaborative culture. 3. Create a results orientation. "Our teachers have been working to implement and then perfect the PLC process in our building since it was introduced by Dr. Page in 2018," added LaRue. "It has been a journey where we have shifted our focus from teaching to learning, embraced a collaborative culture, and intentionally focused on results. Our school guiding coalition has been instrumental in receiving and delivering professional development to support and help sustain the process. I joined the KES staff in 2020 and have been amazed at the knowledge of all staff members and how committed they all are to doing the 'right work.' Schools are recognized based on strict criteria, including demonstration of a commitment to PLC concepts, implementation of these concepts for at least three years, and clear evidence of improved student learning over that period. Once measurable results can be seen, the school must explain its practices, structures, and culture, and then submit its application for consideration by the PLC Review Committee. "Moving forward, we will continue to meet the needs of our students through the PLC process and maintain our collaborative culture," said LaRue. "When the 'right work' is happening, the results follow. We are all excited for the growth our students have experienced and will continue to experience in the future." KES, Mission Road Elementary School, Adairsville Elementary School, Euharlee Elementary School, Clear Creek Elementary School, Pine Log Elementary School, Emerson Elementary School, Cass Middle School, Adairsville Middle School, Cloverleaf Elementary School, and White Elementary School now join the Bartow County School System as they celebrate Model PLC School and Model PLC District status.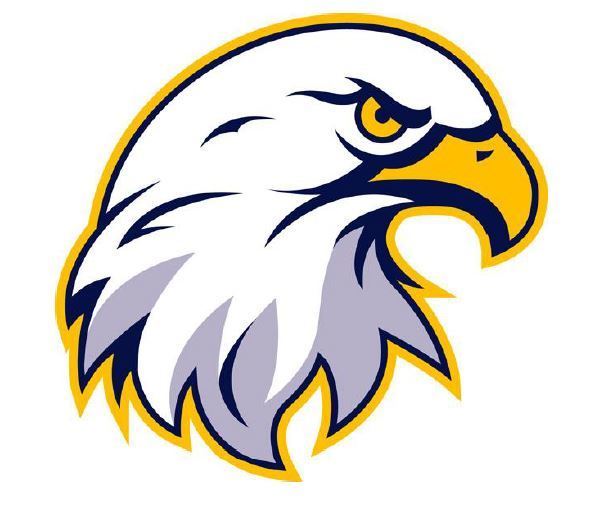 TIGERS ON TOP: We loved seeing this in our local newspaper! "Mitchell should be considered one of the top athletes to come through the school in recent years. He has the medal to prove it." Congratulations, Tre Mitchell! Impressive finish at the state track meet!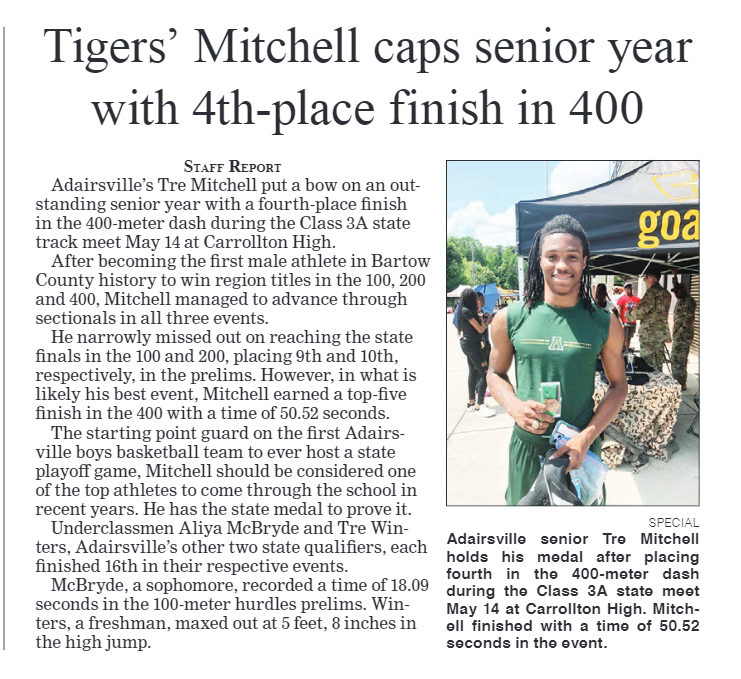 BARTOW AND BEYOND: Adairsville High School Senior Samantha Pasley earns yet another scholarship - the 2022 Norma Jean Topham Scholarship! Samantha recently received it from the Bartow County chapter of Delta Kappa Gamma, an international organization of female educators. Every year, the group recognizes and supports one or two outstanding future female educators in Bartow County who have plans to attend college, receive a degree in Education, and become a teacher! Congratulations, Samantha! [Photo: Samantha Pasley and Amy Grace Cooper, MRES teacher and Phi President]