NATIONAL RECOGNITION: BIG, BIG, BIG week for Clear Creek Elementary! --- Clear Creek Elementary School becomes the seventh Bartow County school to be named a Model Professional Learning Community for its sustained success in raising student achievement! "I was ecstatic that we received this distinction after our initial submission of data," said CCES Principal Kelly Wade. "It validated all the hard work our staff and students have done to make this recognition possible." The school's successful implementation of PLC's was a major contributing factor in the improved achievement of its students. PLC's are schools and districts in which educators recognize the key to improved learning for students is on-going, job-embedded learning for the adults who serve those students. The three big ideas of a PLC call upon educators to: 1. Focus on learning. 2. Build a collaborative culture. 3. Create a results orientation. "Our willing and able staff took on this challenge, met it head on, and became proficient in those three big ideas," added Wade. "They have been open and willing to try a different approach, and as a result, they have seen great success. They are the reason we are able to earn this prestigious recognition." Schools are recognized based on strict criteria, including demonstration of a commitment to PLC concepts, implementation of these concepts for at least three years, and clear evidence of improved student learning over that period. Once measurable results can be seen, the school must explain its practices, structures, and culture, and then submit its application for consideration by the PLC Review Committee. "We will continue to grow and refine our practices as they relate to the three big ideas," said Wade. We are well on our way to producing several extraordinary A-Teams." CCES, Pine Log Elementary School, Emerson Elementary School, Cass Middle School, Adairsville Middle School, Cloverleaf Elementary School, and White Elementary School now join the Bartow County School System as they celebrate Model PLC School and Model PLC District status.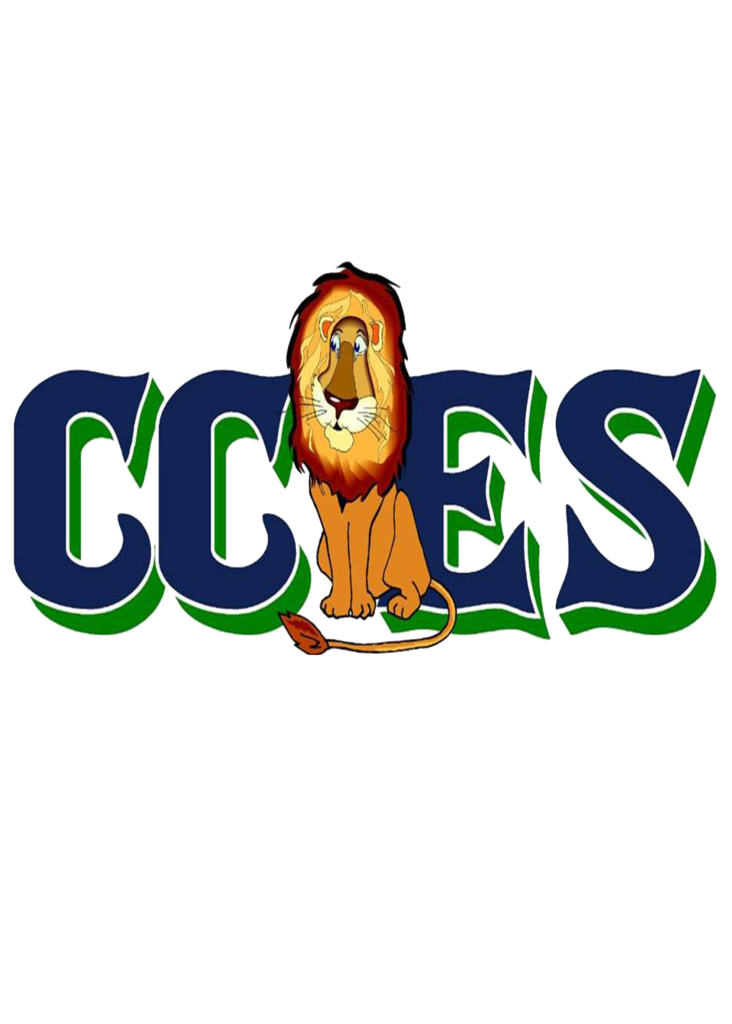 BARTOW'S BEST: We are so proud of these 25 students chosen as 2021-2022 Georgia Governor's Honors Program District Nominees! --- Twenty-five Bartow County students are named 2021-2022 Georgia Governor's Honors District Nominees! Congratulations to Adairsville High School juniors Samantha Lusian (Communicative Arts), Madison Burdette (Theatre), Danielle Lusian (Music: Soprano), Adairsville High School sophomores Nicholas Schmied Tatransky (Social Studies), David Tarver (Engineering), Callie Viktora (Science), Kyoshi Harmon (Engineering), Darby Adams (Music: Piano), Cass High School juniors Jacque Denoux (Music: Jazz), Sydney Orr (Visual Arts), Evelyn Hernandez Rodela (Social Studies), Loren Montoya (Social Studies), Luke Fritz (Engineering), Cass High School sophomores Lillian Taylor (Music: French Horn), Joseph Loh (Communicative Arts), Alexandra Pacheco (Communicative Arts), Woodland High School juniors Titus Bagley (Science: Chemistry), Jenna Bassler (Music: Flute), Ariel Betancourt (Music: Saxophone), Grace Card (Music: Flute), Dionisia Deputy (Visual Arts), David Drennan (Music: Trombone), Hiromy Ortiz (Theatre Performance), Woodland High School sophomores William Doerfler (Music: French Horn), and Christian Koontz (Visual Arts). These intellectually gifted and artistically talented students will now be invited to complete an online state-level application by January 3, 2022. The semifinalists selected from that group will have the opportunity to interview or audition at Berry College on February 26, 2022. Finalists will be announced March 25, 2022. Upon acceptance, finalists will participate in the elite, four-week, summer residential program at Berry College starting June 19, 2022. Students will attend classes in the mornings and afternoons in specific areas of study and discover life-changing instructional opportunities not found in a traditional classroom. "This is a unique group," says GHP Coordinator Paula Camp. "We have decorated musicians, student leaders who created societies or organizations inside and outside the classroom, and everything in between. This group is tenacious, hard-working, and focused. They will represent our school system well as they take another step closer to the ultimate goal – GHP." The Governor's Honors Program remains fully funded by the Georgia General Assembly.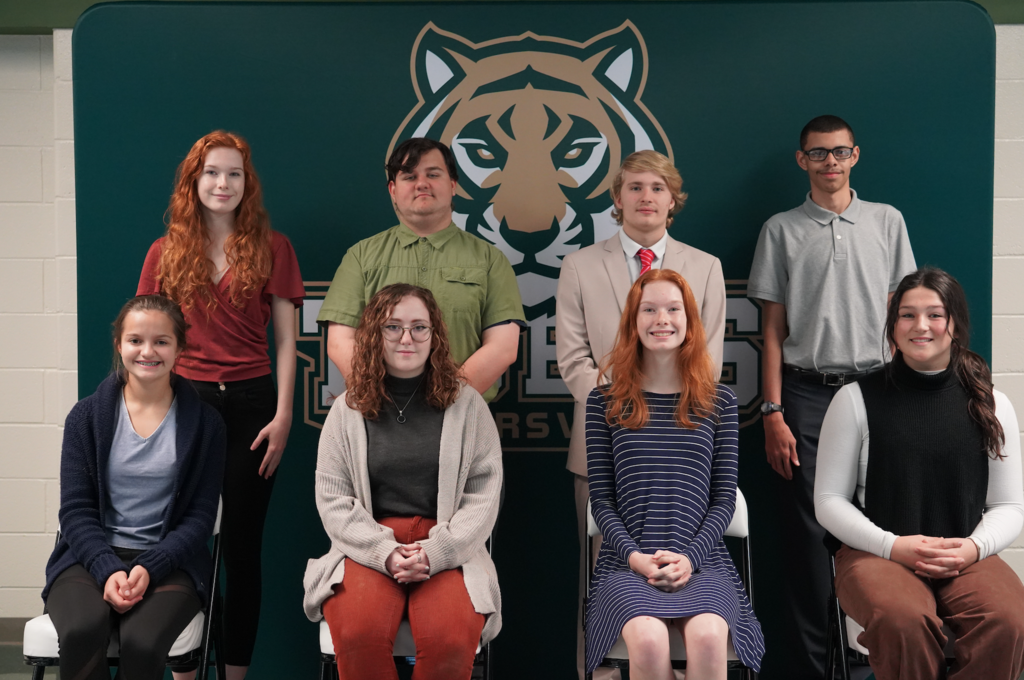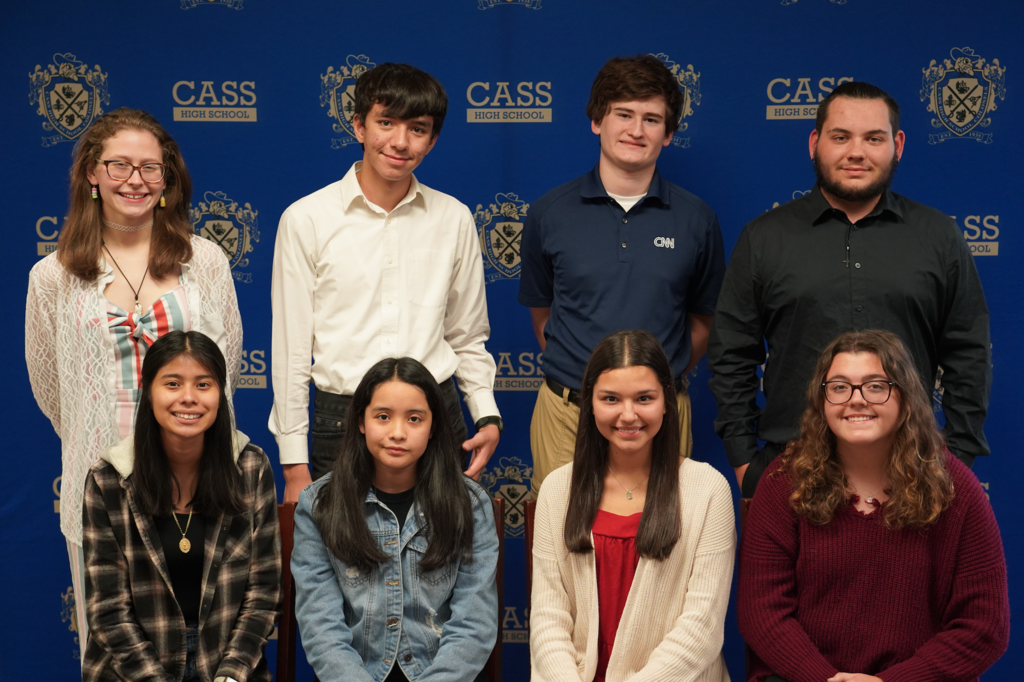 NEW: BIG news out of Adairsville... Superintendent Page and system leaders present Adairsville Elementary School and its third-grade math collaboration team, which consists of Blaine Bishop, Ashley Greenway, and Jess McMurdo with the most prestigious award given by the District, the A-Team Award! Blaine Bishop, Ashley Greenway, and Jess McMurdo exemplify the three big ideas of our Professional Learning Communities culture as they continually demonstrate a focus on learning, collaboration, and results. Through observations and conversations with each team member, it is evident this team uses the PLC process to work together with collective responsibility for student learning. They ensure a guaranteed and viable curriculum for all third-grade math students, use common formative assessments to monitor student learning, use common assessment data to improve teaching and learning practices, and support the RTI process by providing systematic interventions and extensions for all students. It is also evident that Principal Melissa Zarefoss and the Adairsville Elementary School Guiding Coalition have played a significant role in the development of this A-Team. Its Guiding Coalition was mentioned many times as a source of strength for the PLC process and as the means for the professional development which resulted in the efficacy of this collaborative team. Congratulations on this extraordinary achievement! Blaine Bishop, Ashley Greenway, and Jess McMurdo will now present at the December school board meeting, New Teacher Institute, and serve as role models for future A-Teams throughout our school system. This is our seventh collaboration team to earn an A-Team Award. Adairsville Elementary School now has two A-Teams!
LEADING AND LEARNING: Our STEM Teacher Champion Academy 2.0 (second cohort) visited Woodland High School's state-of-the-art facilities today and learned how to use one of the most technologically advanced 3D anatomy visualization and dissection tools in the United States!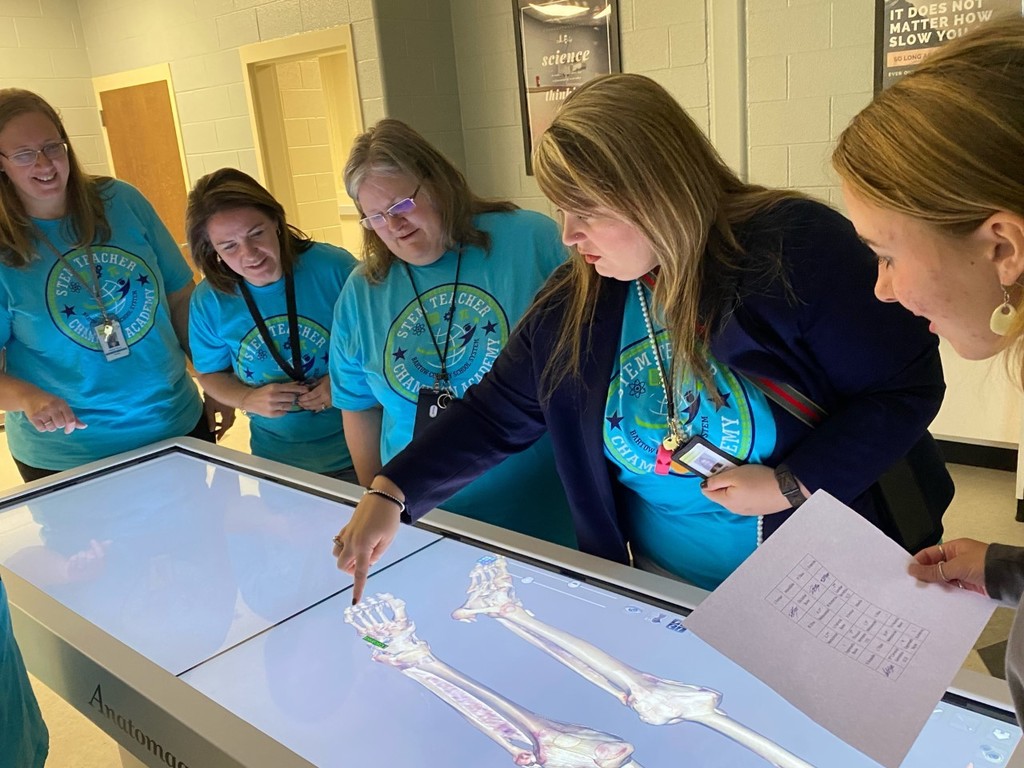 REALITY CHECK: The Reality Store is officially closed. The last group of high school students moved through today. Special thanks to the Bartow Collaborative and dozens of volunteers that make this happen every year! You are very much appreciated! What an eye-opening experience for our students! The Reality Store is a financial simulation that allows students to learn more about career planning, money management and budgeting, and decision making. Students go through the process of choosing a career, receiving a "paycheck," and learning to budget their pay to meet monthly expenses, along with unexpected expenses.
BOARD RECOGNITIONS: A-TEAM AWARD Congratulations, Dana Hunt, Santiago Nava, Amber Phillips, Rachel Gwaltney, and Jacob Selman! This biology collaboration team at Woodland High School is doing extraordinary work! They are truly changing lives through a sharp focus on learning, collaboration, and results. This is only the sixth Bartow County team to receive the most prestigious award this system has to offer! Hit that "like" button; let's show them even more respect and appreciation for all their hard work with "our kids!"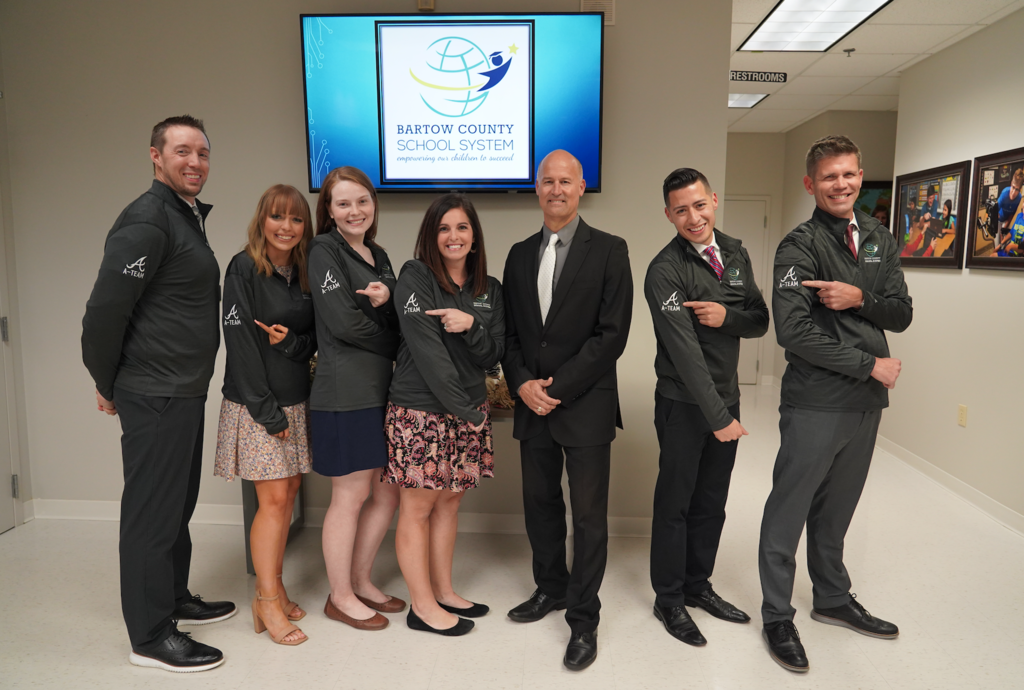 BOARD RECOGNITIONS: Highest District Graduation Rate - Woodland High School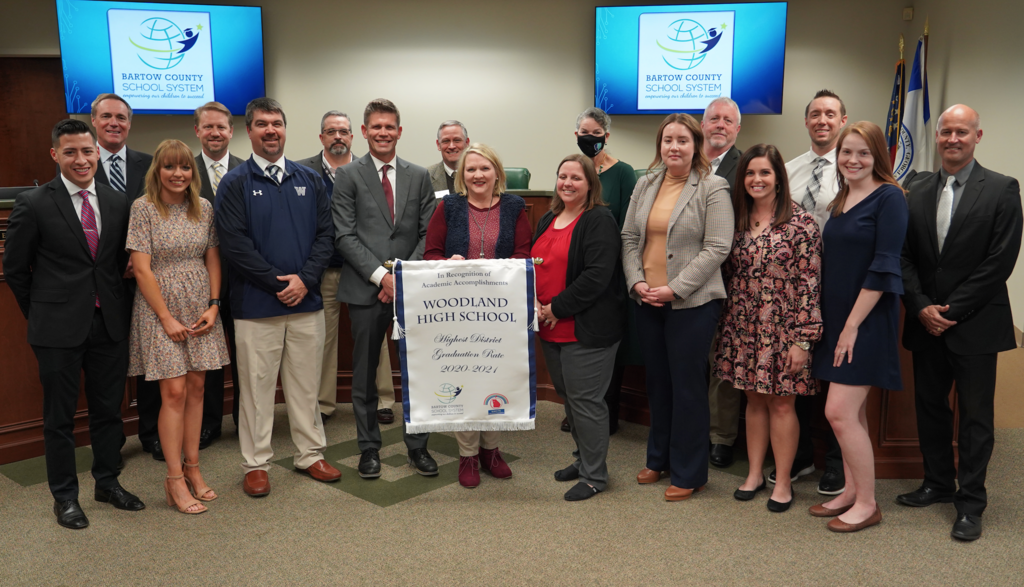 BOARD RECOGNITIONS: Highest District SAT Score - Woodland High School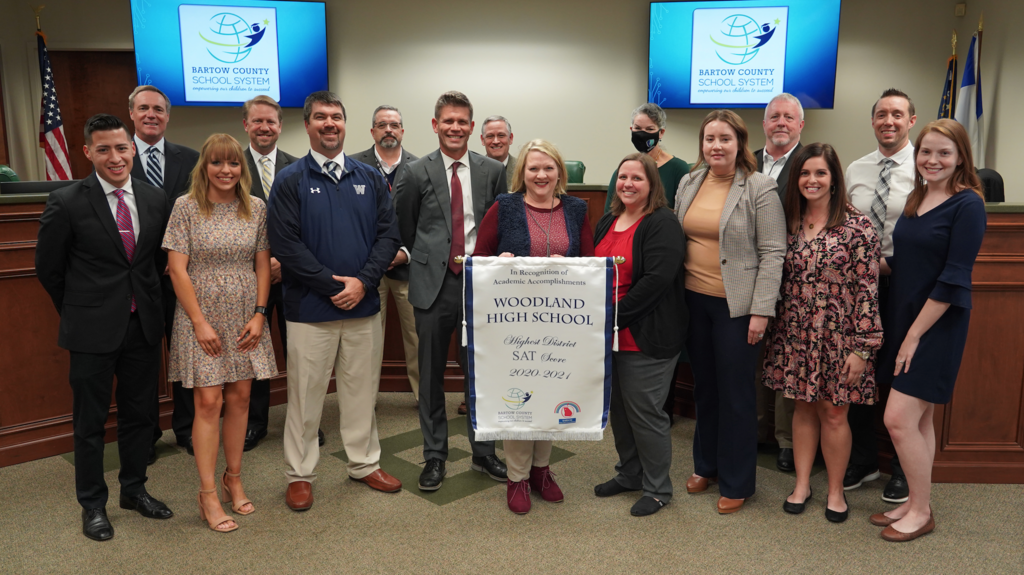 BOARD RECOGNITIONS: Highest District ACT Score - Adairsville High School
BOARD RECOGNITIONS: BCSS Employee of the Month, Ms. Kim McClure, our bus driver! "Kim has always shown great care for her children and works well with school administration. In this time where there is a shortage of drivers, Kim is always willing to take another driver's students to the high school for second load when they are running behind. This is a big help to the school, Transportation Department, and other drivers." - AMS AP Eric Elrod
A MESSAGE FROM YOUR SUPERINTENDENT: Dear BCSS Staff: I am excited to share that on Wednesday, November 17, full-time Bartow County School System employees will be receiving a one-time payment of $1,000.00 or a one-time payment of $500.00 for full-time employees hired after October 1. This payment is subject to all mandatory taxes/TRS contributions. As in previous years, this one-time payment is part of our compensation package approved by our school board members in June. We are moving this payment from December to November to provide you more time to use it for the holidays. With many delays in shipping, this may assist you. I am very thankful for this financial support from our school board as each board member was committed to supporting our staff with this payment. I am also excited that we will again support our substitutes with additional financial compensation similar to last year. Since our substitute one-time payment is based on the number of days worked, we will provide this compensation on Friday, December 10th to maximize the amount we can pay each substitute. We are all grateful for our substitutes as their work is critical to our system functioning at a high level. I am truly blessed to work with each of you and our community is blessed by the work you do for our students. I wish each of you an amazing weekend and a wonderful week before our Thanksgiving break. With much appreciation, Phillip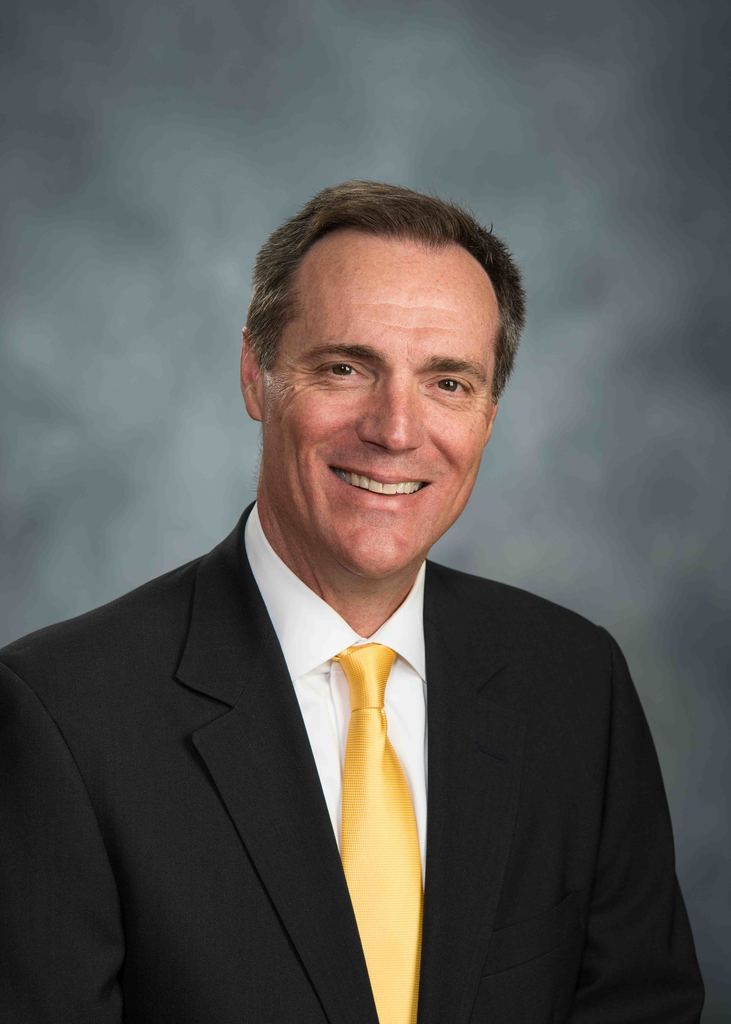 NATIONAL RECOGNITION: Three London dignitaries flew all the way across the pond to formally invite the Woodland High School Marching Band to perform in the London New Year's Day Parade and Festival in 2023! They only ask about 15 bands from the United States to perform, and Woodland High's band was the only one selected from Georgia! In the parade, they will be performing to a street audience of over half a million people, with up to 600 million all around the world watching from the comfort of their homes. Wow! What an amazing day filled with pomp and circumstance!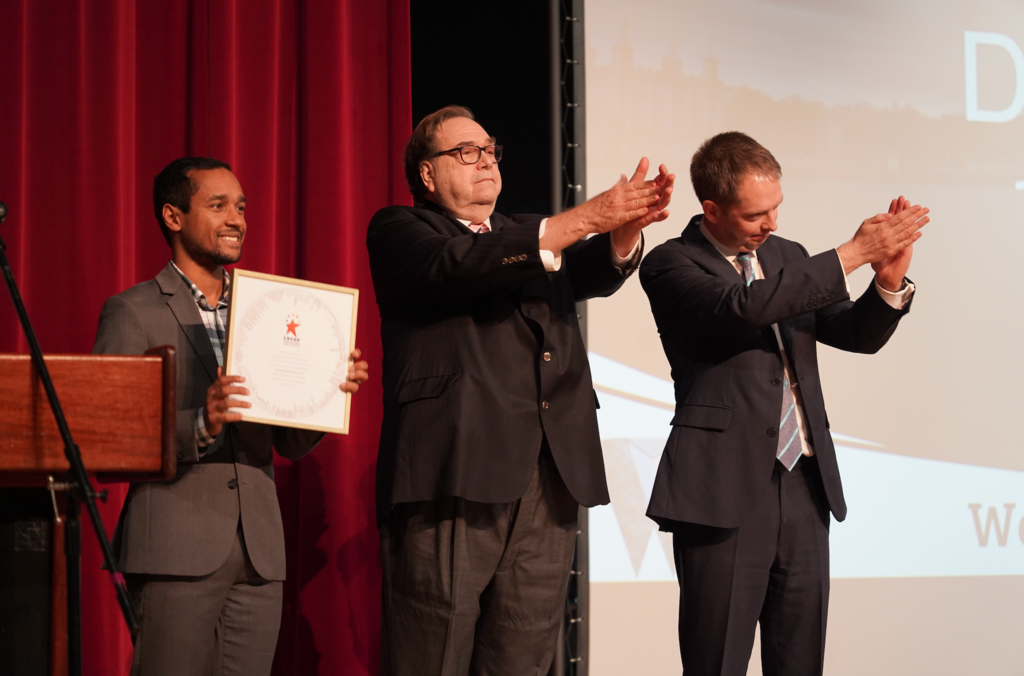 I SPY: Woodland High School Teacher and Band Director Mr. Michael Kobito speaking with CBS 46 News! Watch at 5:55 today on CBS to find out why the band program is once again making STATE and NATIONAL NEWS! #BetterInBartow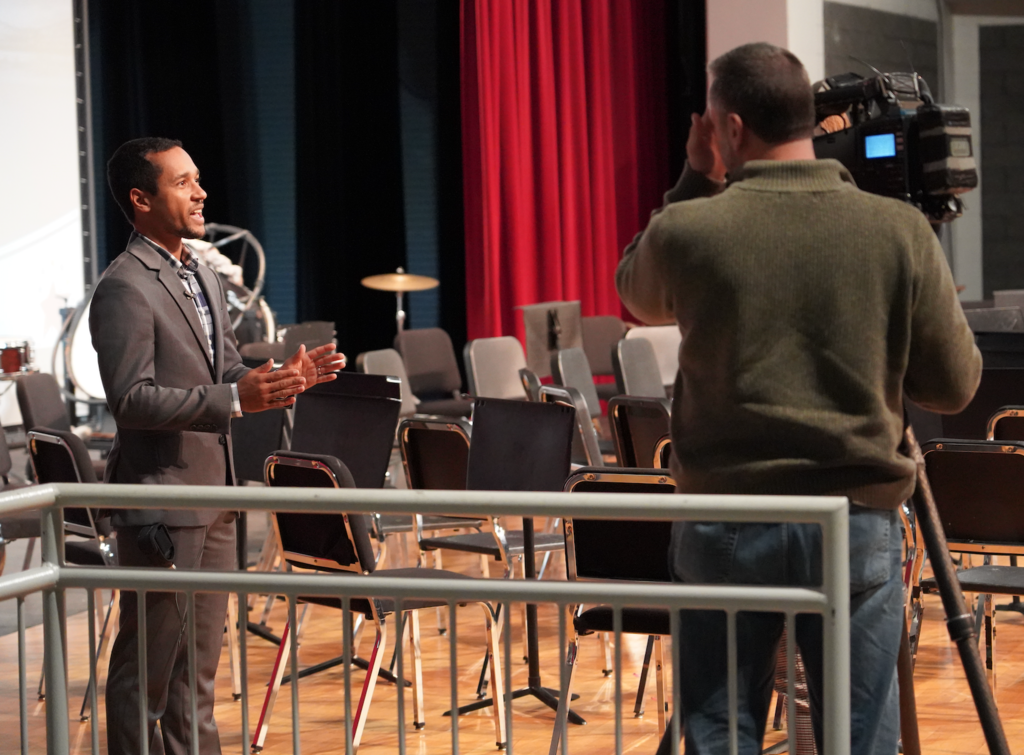 BCSS SALUTES: These Hamilton Crossing Knights salute to our veterans in a touching service filled with patriotic music, poems, and speeches. There wasn't an open seat or dry eye!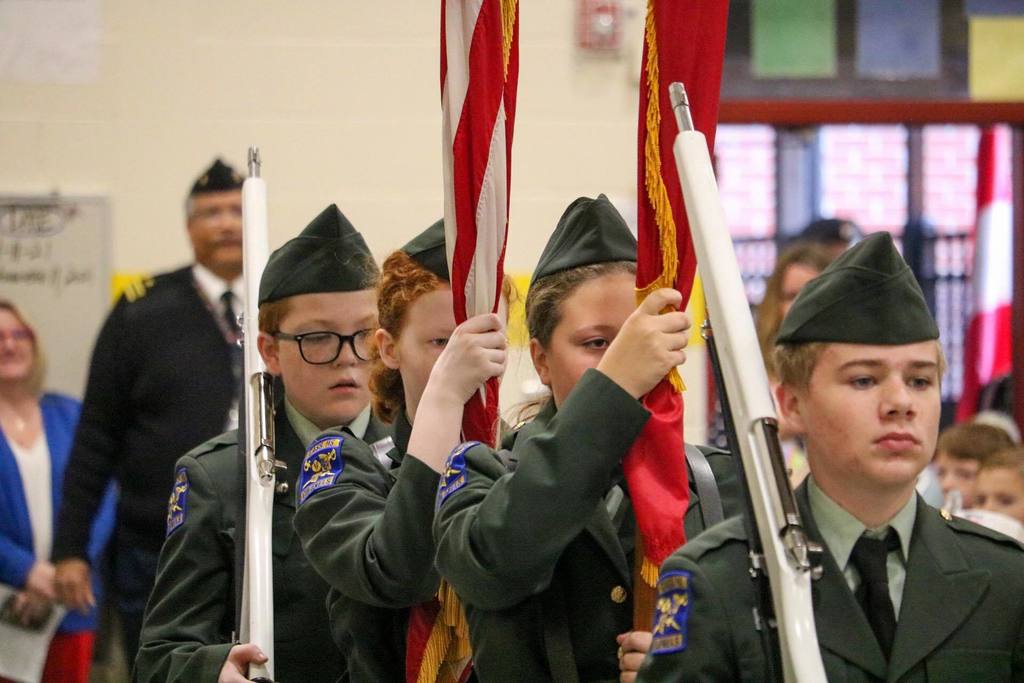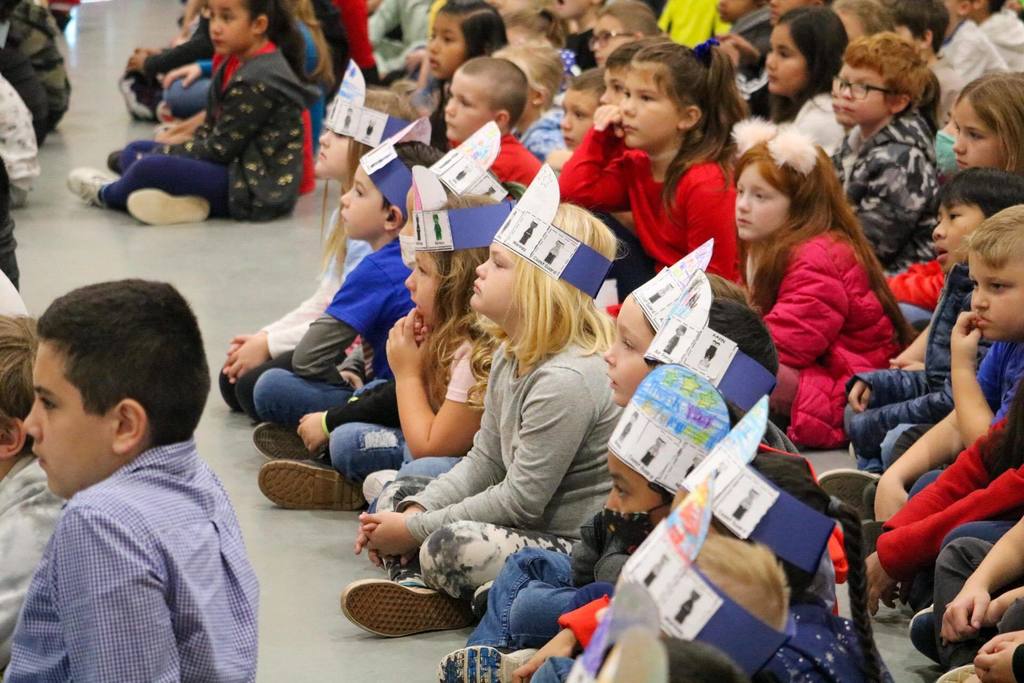 BCSS SALUTES: Adairsville Tigers young and old salute our veterans in a special ceremony held inside Adairsville Elementary School! The school community and beyond enjoyed a Presentation of Colors by Boy Scouts Troop 12, songs by the Adairsville Elementary Chorus and Nothing but Treble, and speeches by Mayor Kenneth Carson and Jether Cochran from the American Legion Post 245! We love and appreciate our veterans!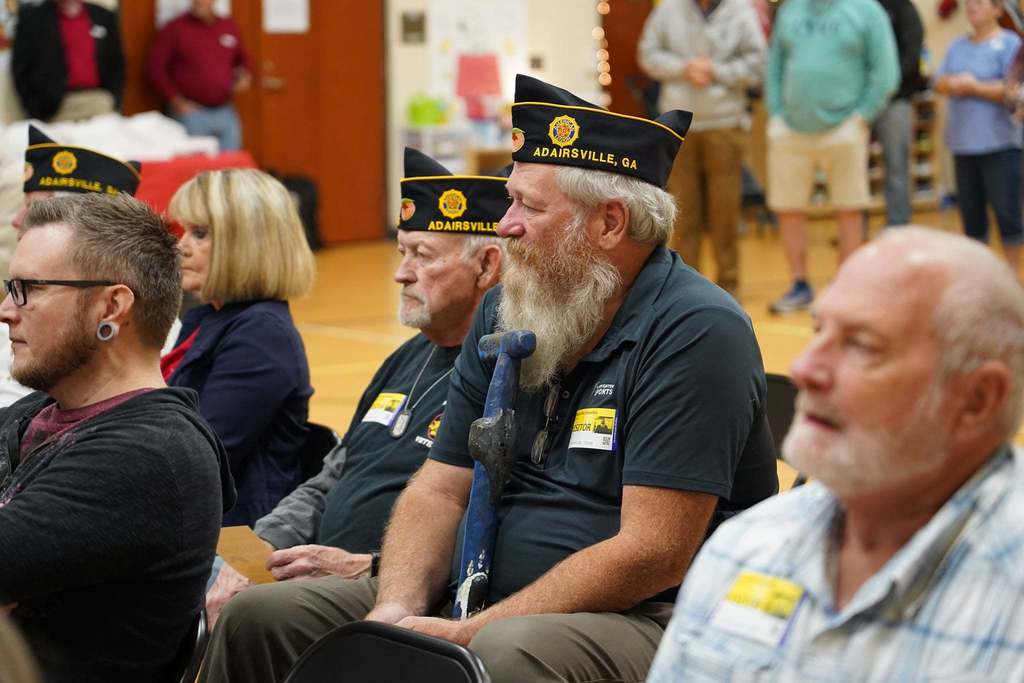 BCSS SALUTES: In an open letter to our Veterans... "Thank you, Veterans, for fighting those wars for the people of the future. Thank you all for the sacrifices along the way to defeat the enemy. And I would like to thank my grandpa for fighting alonside the Navy and helping them. I miss all of you that have died for us for everyone. I will always feel bad for those who have lost their friends because of war. Because deep down inside everyone has gloom and guilt that won't go away. I will love all that have helped me get a life without war on my hands. I will miss every single one of you that had to go through that pain of losing a family member or a friend because of the war. And, again, sorry grandpa that you couldn't live to the age you wanted to be, but I will make it there for you. And I will always, always have a sad feeling in my heart from seeing our heroes fade away into heaven. And so, for the last time, I just want to say thank for all you have done, Veterans." - Peyton Hilburn, WMS 7th-grade writing contest winner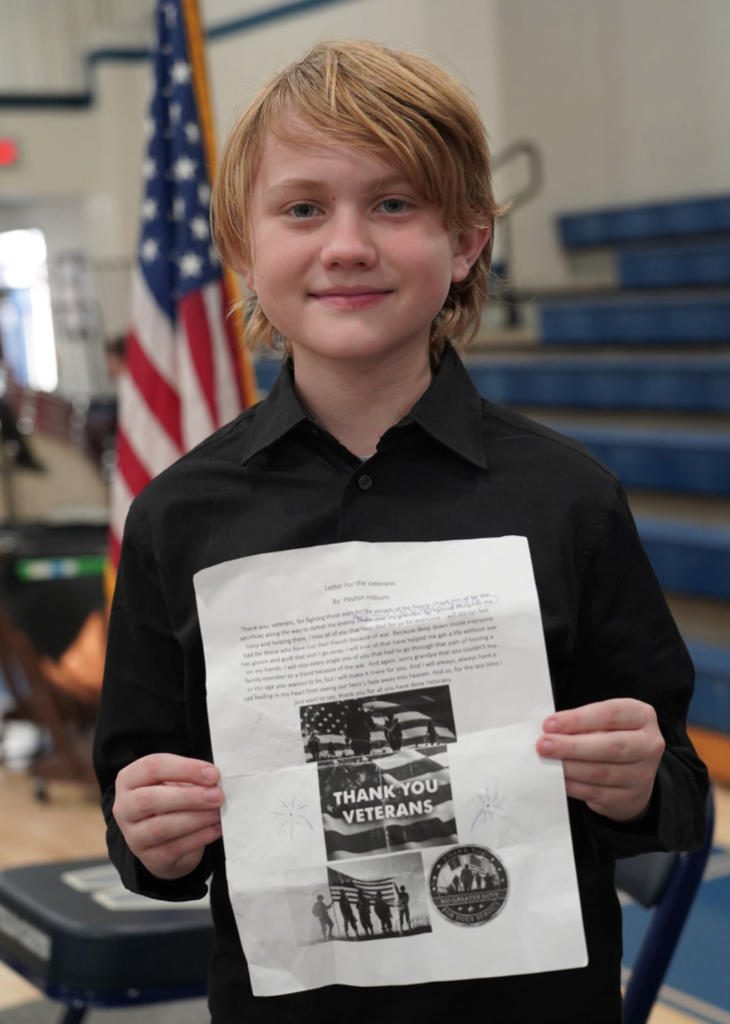 BCSS SALUTES: In an open letter to our Veterans... "There are no words big enough. There are no hugs strong enough. There is no smile wide enough. All I can offer is a thank you. You are my hero. You are in my thoughts. You are in my prayers. On Veteran's Day, we all honor those who answered the call. Who fought for our freedom. For the ones who lost their lives for our freedom, All I can say is thank you for your service." - Chase Black, WMS 6th-grade writing contest winner
FARM TO TABLE: White Elementary School Cafeteria Manager Mrs. Babetta Disclafani teaches our fifth-grade Garden Club members about how to prep and serve the sugar snap peas that they grew from seed and harvested from their very own garden! Club members cleaned, snapped, and served their produce to the students and staff at WES during lunch! You can find many new lovers of peas in this part of town! 💗 Thank you to our UGA Extension office and local master gardeners, Mary Willis and Warren Davenport, for your support!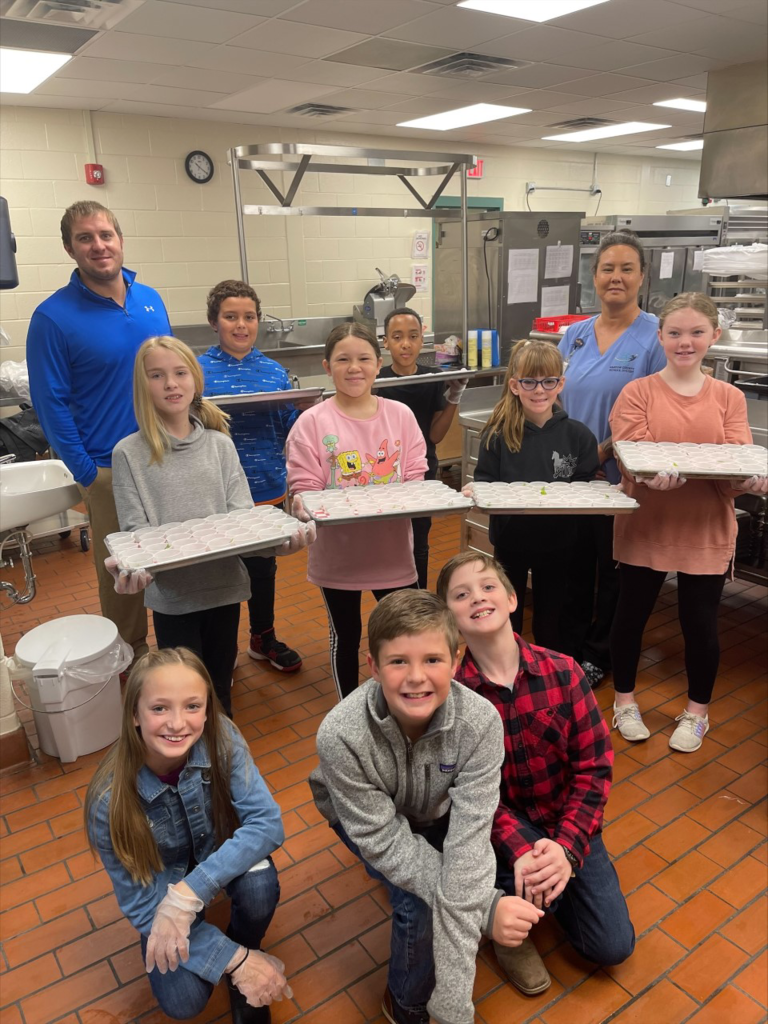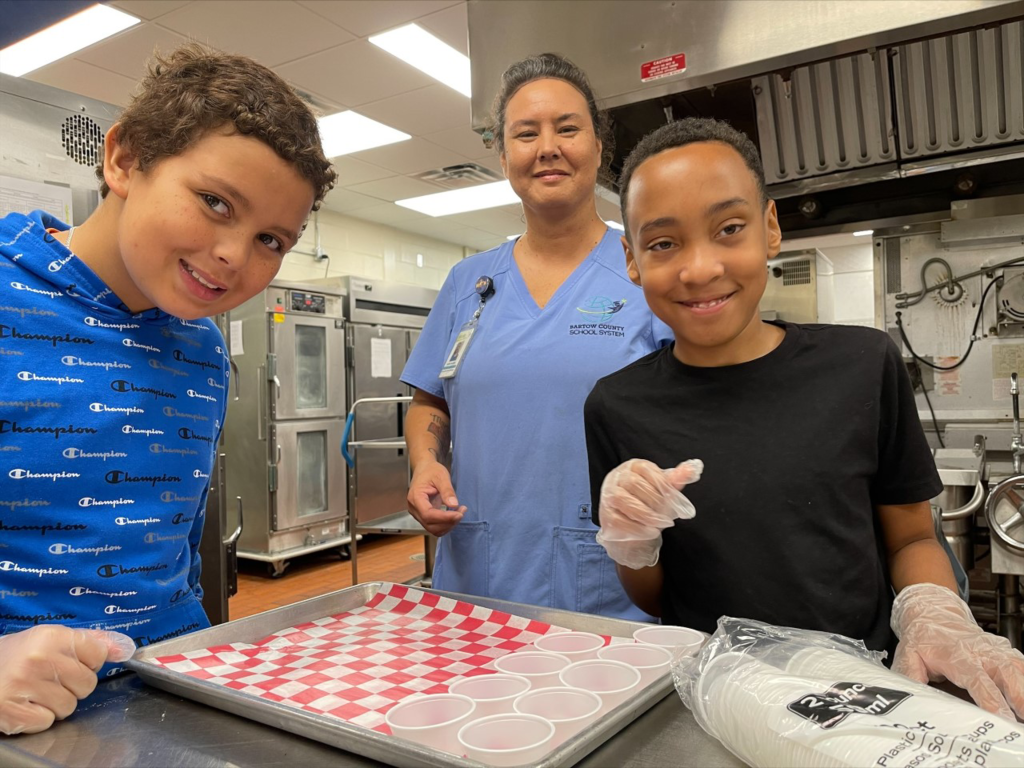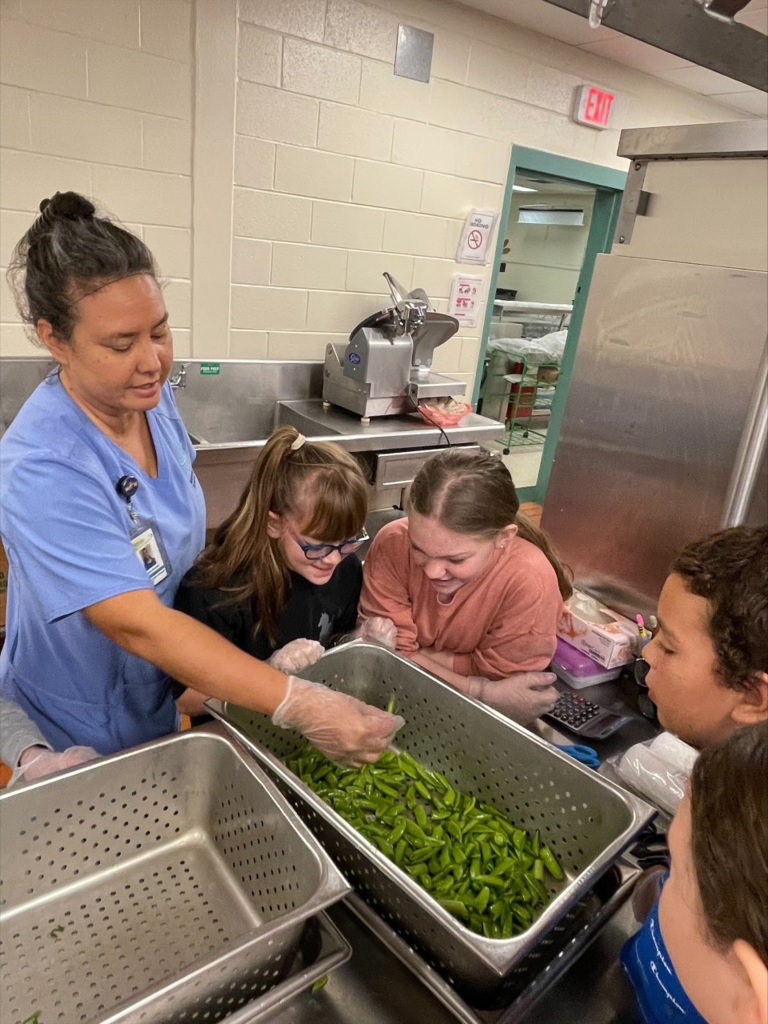 COLLEGE TOURS CONTINUE: Thirty-one sophomores from Woodland High School's Medical Sciences Magnet Program visit Augusta University today! While on campus, students received an admissions briefing and tours of the main campus and medical campus!