READ TO GROW IN BARTOW: We absolutely have the best volunteers in Bartow County! Just look at these Hamilton Crossing first graders light up when Mr. Randy Phillips helps them with their sight words! It is truly incredible to watch!
BETTER IN BARTOW: "Education breeds confidence. Confidence breeds hope. Hope breeds peace."
WE LOVE OUR PRE-K BABIES: Skipping through the halls at Hamilton Crossing today, and look who we found hard at work!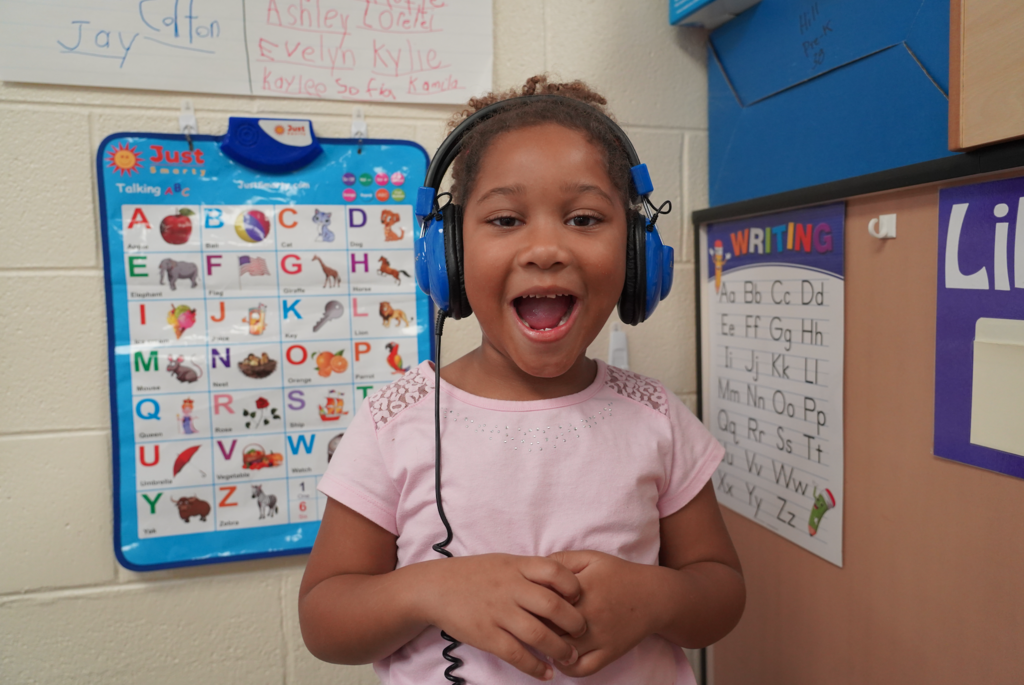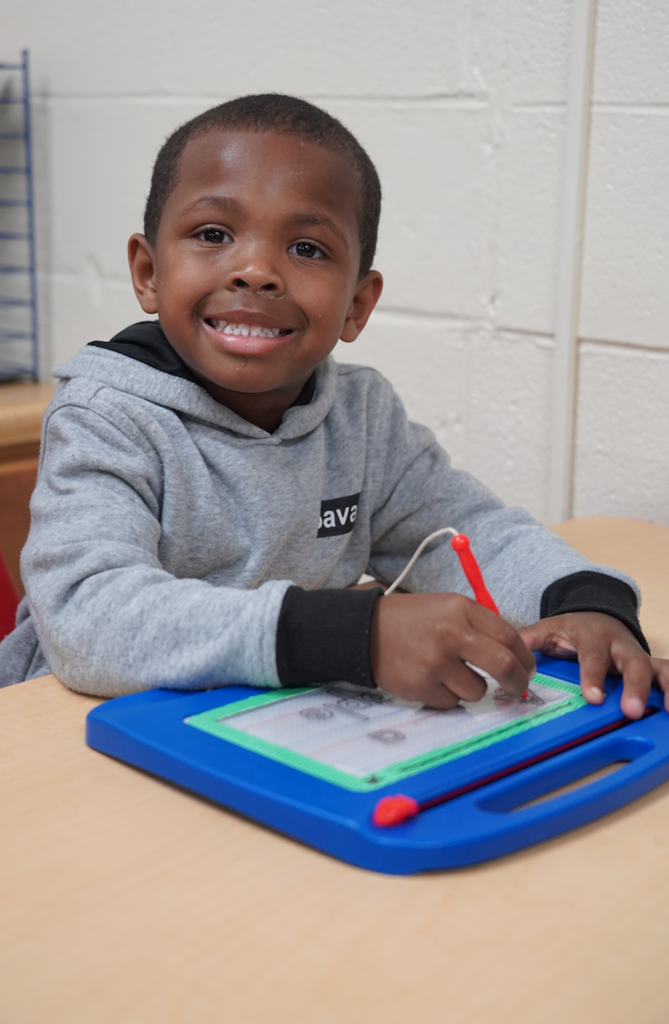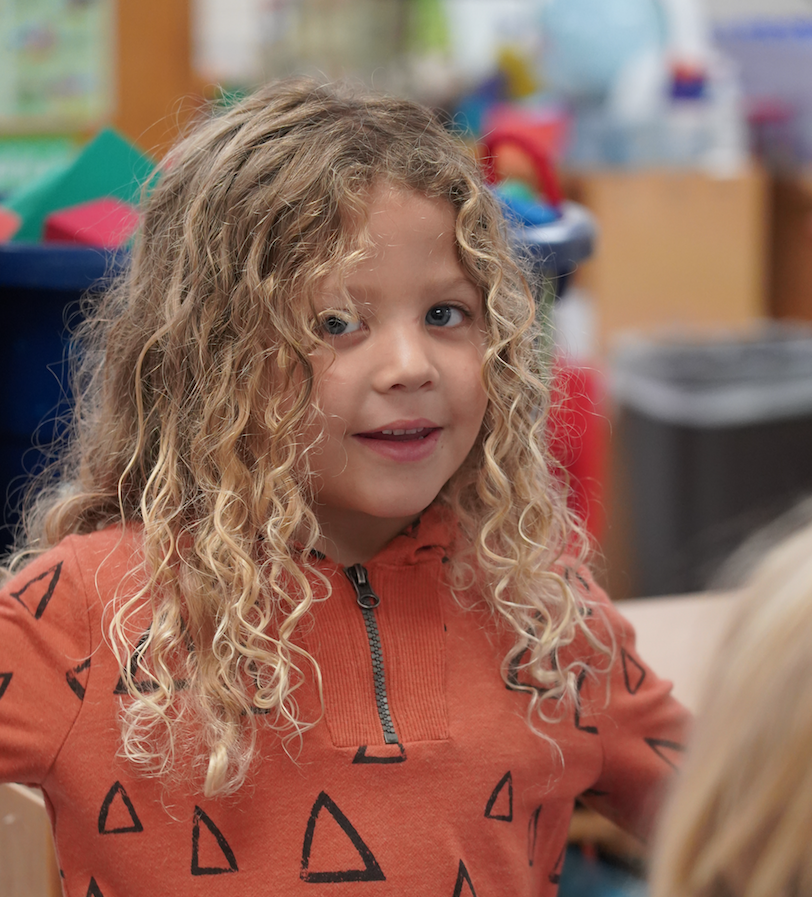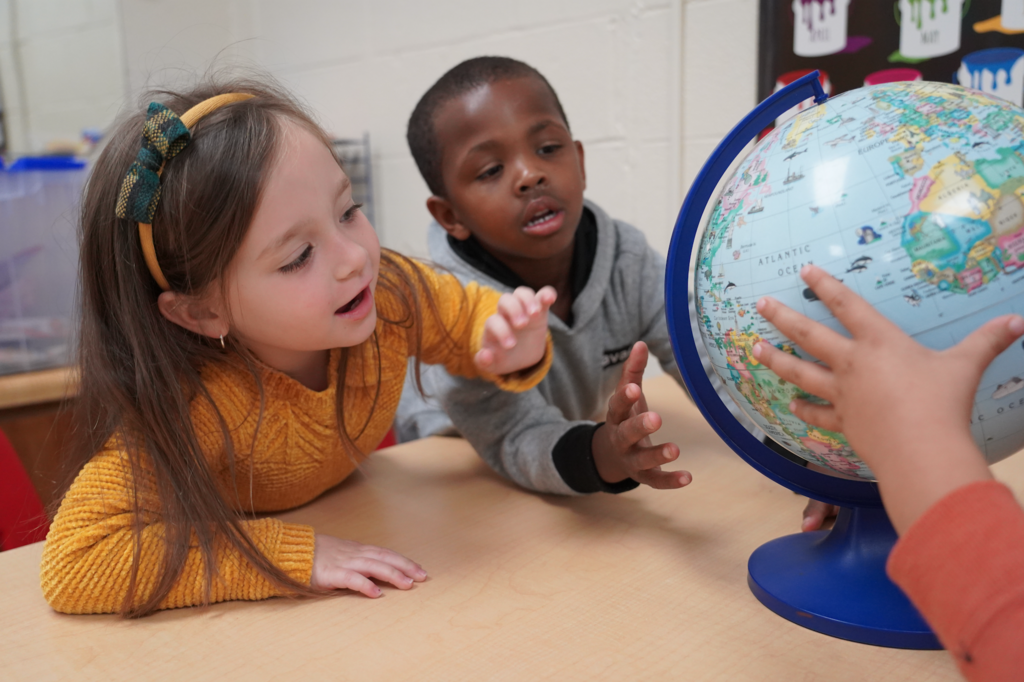 FALL COLLEGE TOUR: Day two, and our high school students are off enjoying the College of Coastal Georgia in Brunswick! Also, check out our wonderful counselors and administrators!!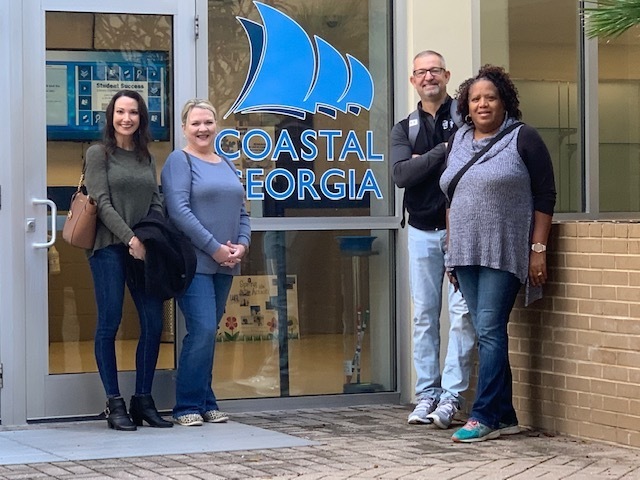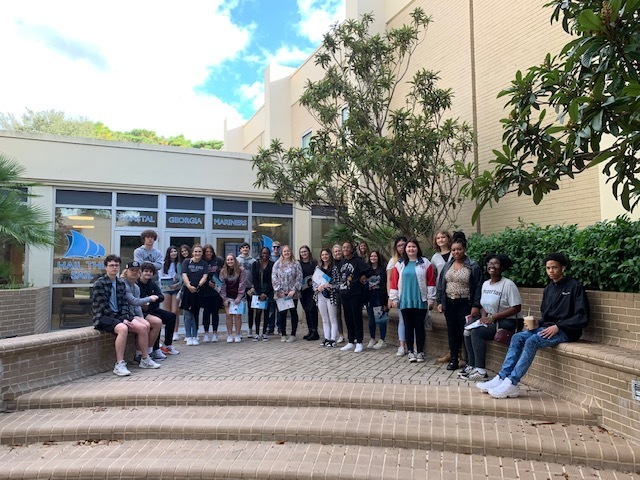 AND THEY'RE OFF: Students from Adairsville, Cass, and Woodland High schools left this morning on a two-day college tour! First stop is Abraham Baldwin Agricultural College (ABAC), then Valdosta State! What great, eye-opening experiences for students who most likely would not have had the opportunity to visit these campuses!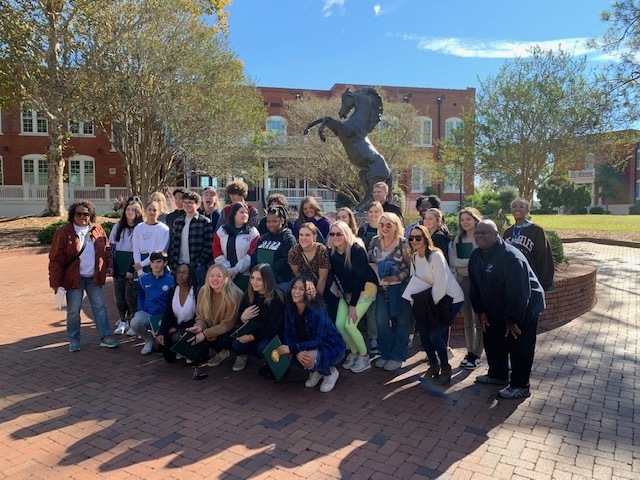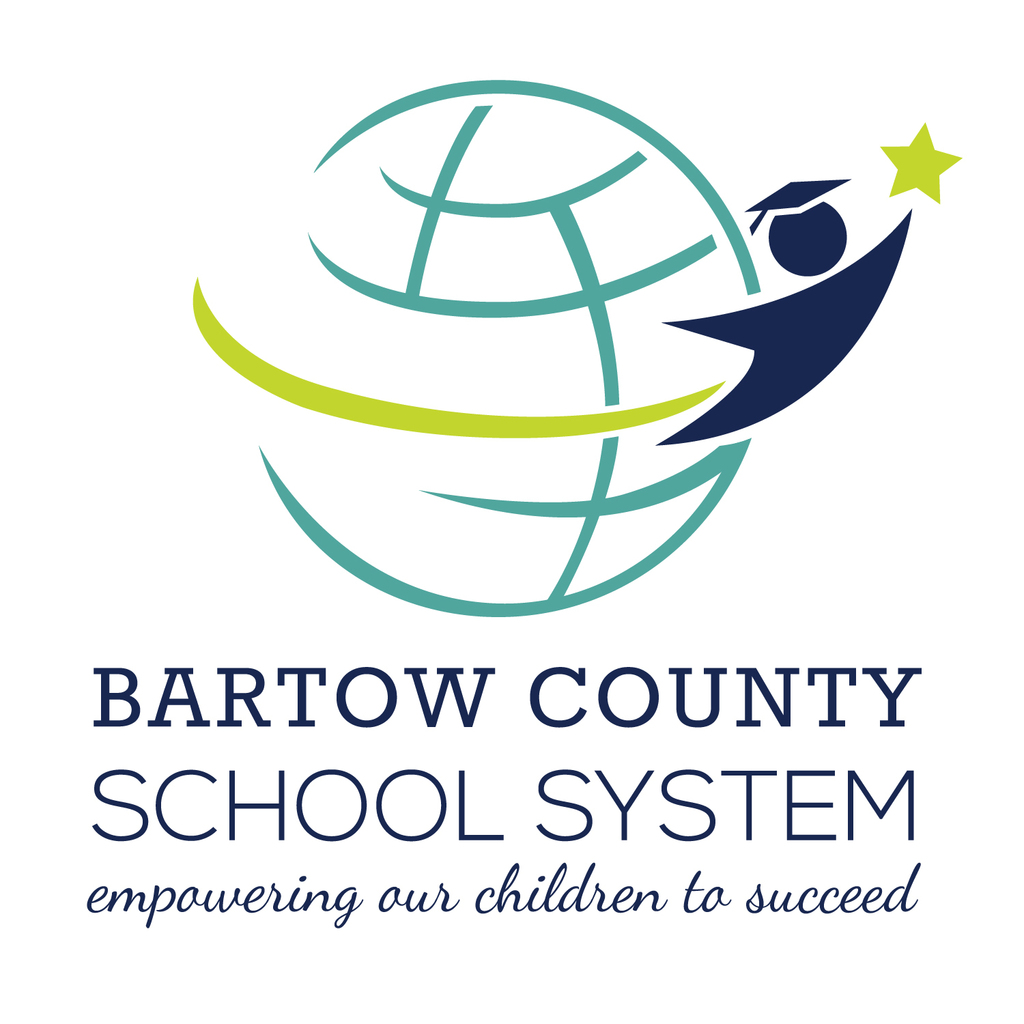 IT'S A BIRD, IT'S A PLANE... : No, it's Woodland Middle School Police Officer Nick Thompson! Who says kids should have all the Halloween fun?!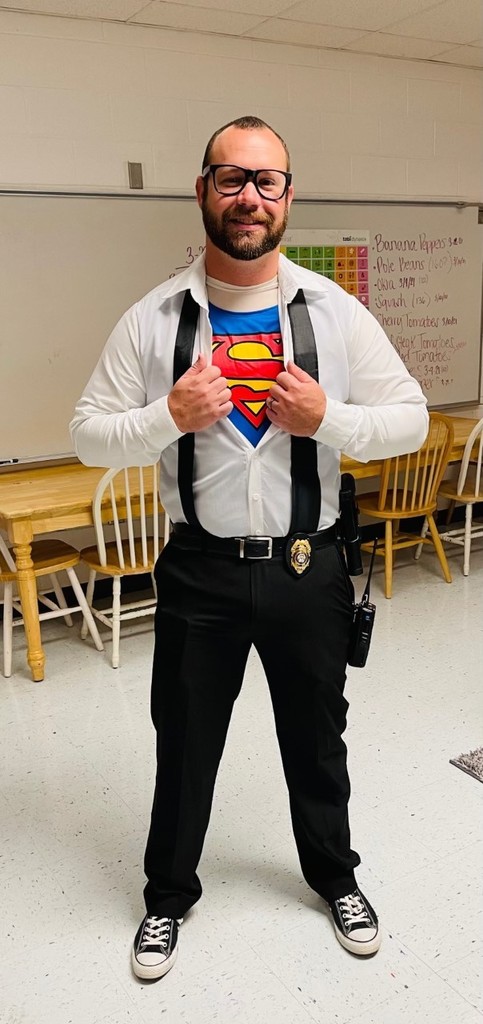 LOOK: We found real-life superheroes at Mission Road Elementary!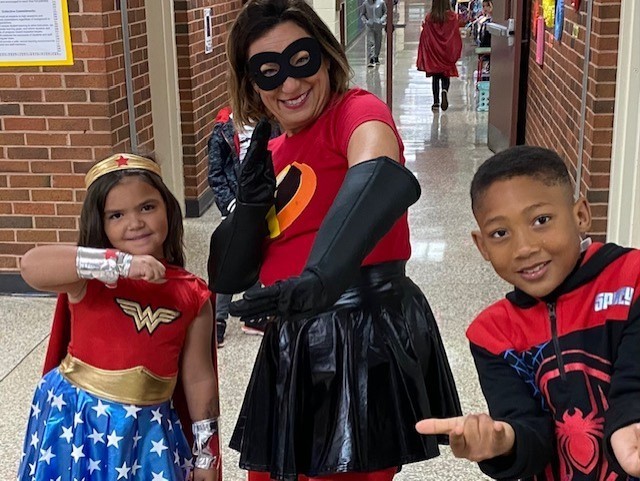 TOTY BANQUET: Candid picture of our finalists and system leaders on the day now affectionately called "Ms. Dot Day!"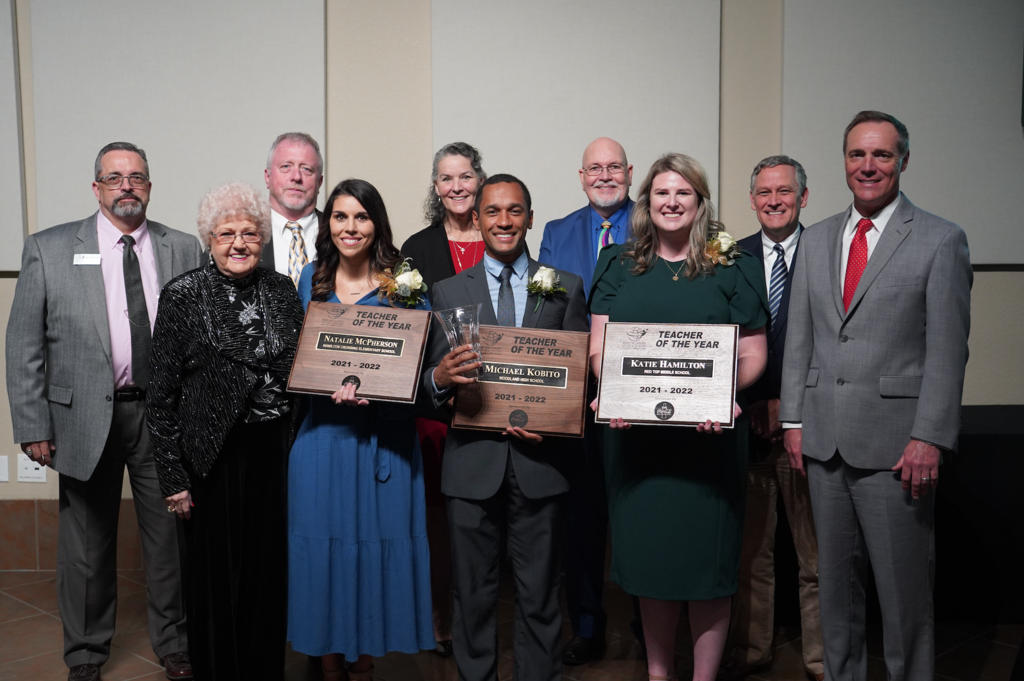 TOTY BANQUET: Take a look at our BIG SYSTEM WINNER, Mr. Michael Kobito, as he accepts his System Teacher of the Year Award!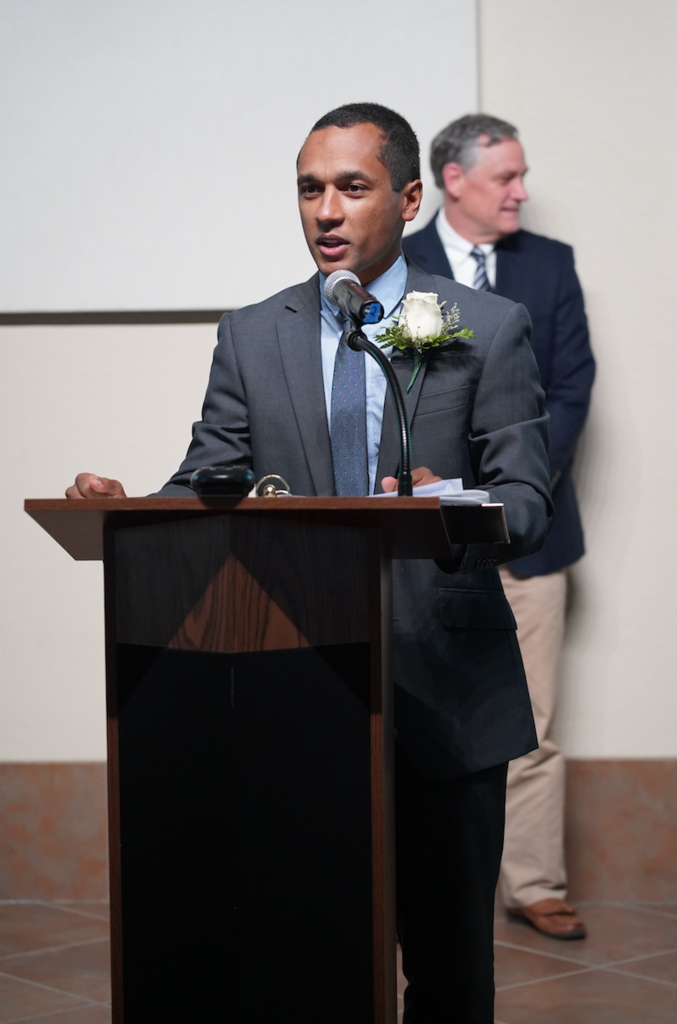 Honoring our 2021-2022 TOTY Finalists & Winner! High School Teacher of the Year & System Teacher of the Year - Michael Kobito Middle School Teacher of the Year & System Finalist - Katie Hamilton Elementary School Teacher of the Year & System Finalist - Natalie McPherson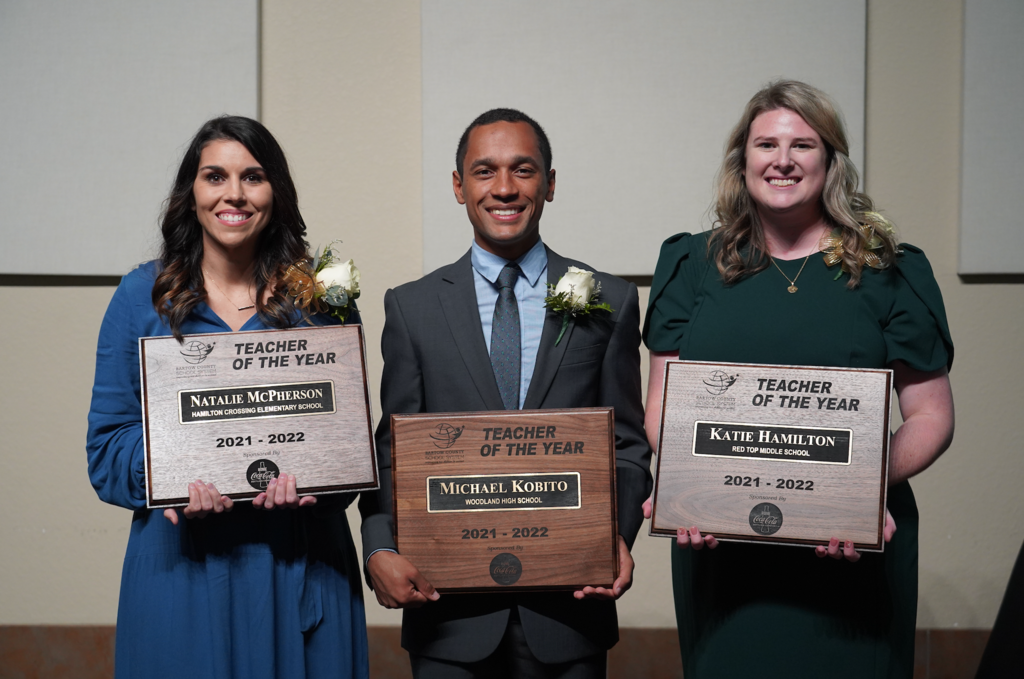 TOTY BANQUET: Congratulations to our 2021-2022 Teachers of the Year! The Bartow County School System celebrated all 20 of these amazing educators Thursday night at the Booth Western Art Museum!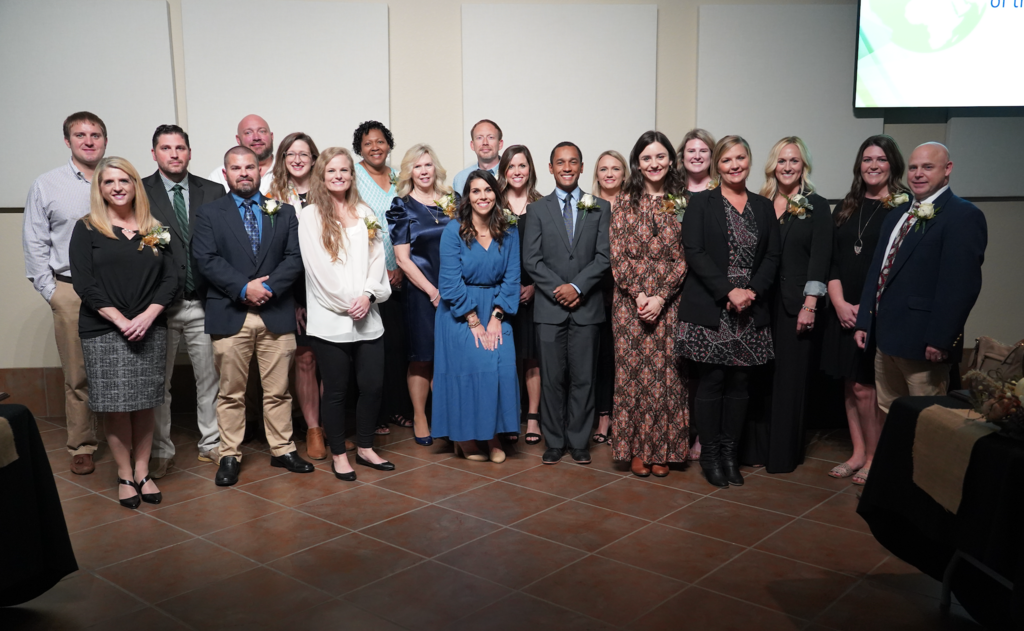 WE HAVE A WINNER: The Bartow County School System Teacher of the Year is Michael Kobito, Woodland High School teacher and band director! Congratulations to our runners-up, Natalie McPherson and Katie Hamilton! What wonderful representations of the BCSS!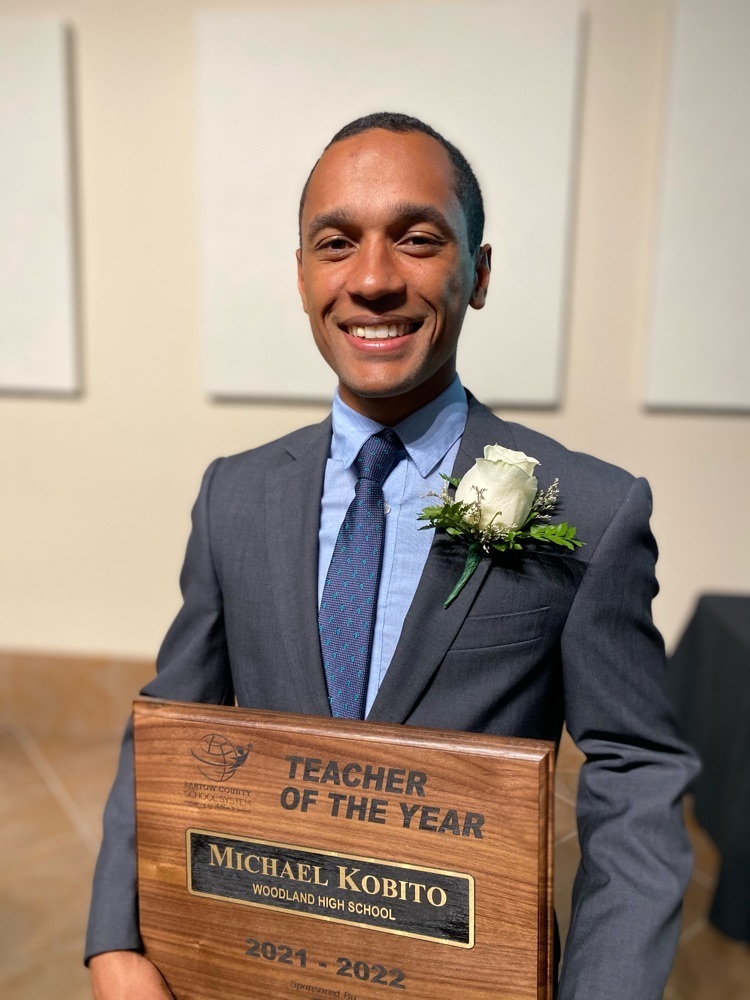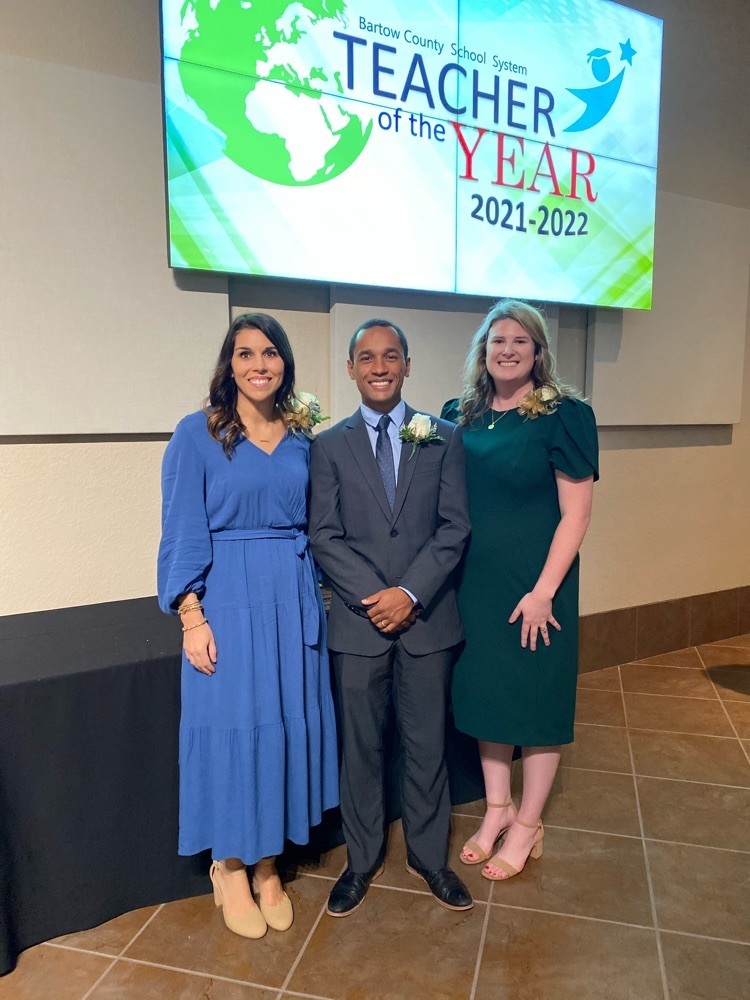 2021 REACH GA SCHOLARS: Five Bartow County students earn the opportunity to attend a Georgia college, university, or technical school nearly cost-free upon graduation and completion of the REACH Georgia Scholarship Program! The 2021 REACH Georgia Scholars are Lakota Cummings and Aiden Pledger from Cass Middle School, Josue Granado from Red Top Middle School, Raleigh McCain from Woodland Middle School, and Sam Gardner from Adairsville Middle School. This fifth cohort of REACH Georgia Scholars officially signed their commitment letters Tuesday, October 26, at the Bartow County College and Career Academy in front of school leaders, board members, and area representatives. The REACH Georgia Scholars were nominated by their counselors and teachers in the spring of their seventh-grade year, based on grades, attendance, and behavior. After completing the application, students were interviewed, and then selected to join 19 other REACH Georgia Scholars already admitted into the program. Through REACH Georgia, students are given academic and social support to ensure they graduate from high school and attain a college degree or certificate. Part of this support includes pairing each scholar with a mentor. Members of the community are asked to complete a background check and training, and then visit their mentee at school twice a month. "This year's group is full of different personalities," said REACH Georgia Coordinator Kristy Mitchell. "During the interview, some were outgoing, while others were very shy. They were all so appreciative of this opportunity. I am looking forward to getting to know them, and I'm sure they will do a great job." Upon successful program completion, students earn a $10,000 scholarship. Certain schools will match or even double-match the scholarship, increasing the amount they can earn to $30,000. Students can also qualify for other scholarships. The ten-year-old program serves nearly 2,400 scholars in 154 school systems across Georgia, committing more than $24 million in scholarships.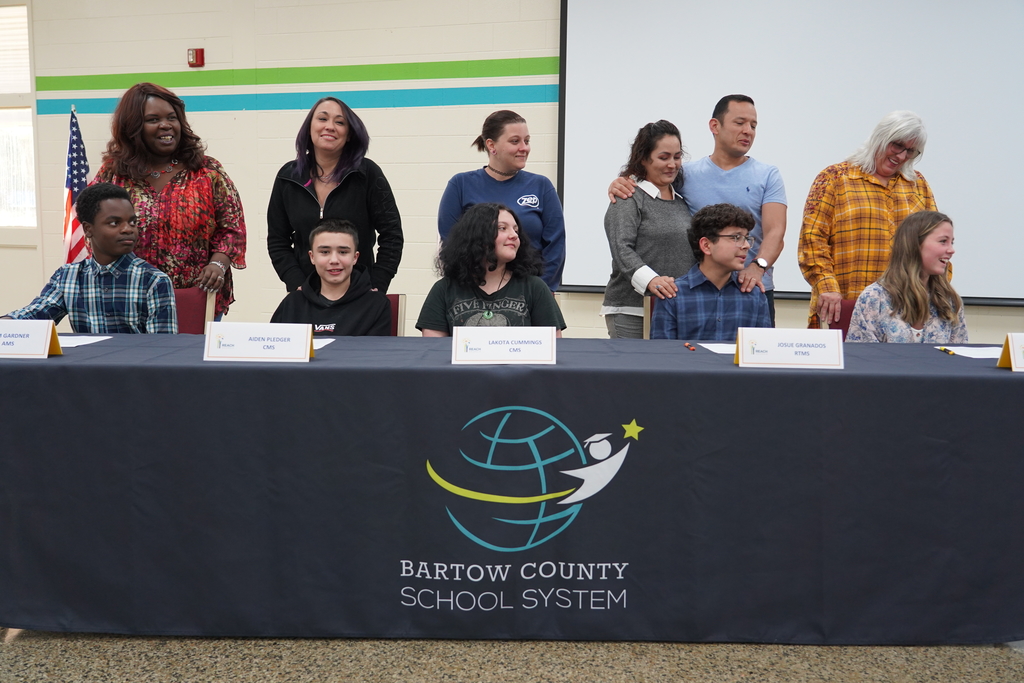 BLAST FROM THE PAST: With a truckload of power tools and a good memory, Cass High School Class of 1982 Graduate Keith Bearden gathered his classmates and set out to unearth a 43-year-old time capsule buried at the original Cass Middle School, which is currently the registration building near the bus barn! After digging for nearly an hour, the time capsule was excavated! In 1978, Jimmy Carter was president and stamps were only 15 cents, but what else was uncovered in the time capsule? Well, the Class of 1982 found shoes, Space Dust candy, Coca-Cola memorabilia, Star Wars books, maps, Constitution of the State of Georgia, trading cards, TV Guides, Rocketry manuals, cassette tapes, and Sears and Roebuck magazines, just to name a few! What a fun way for our alumni to revisit the past with a few good memories and laughs!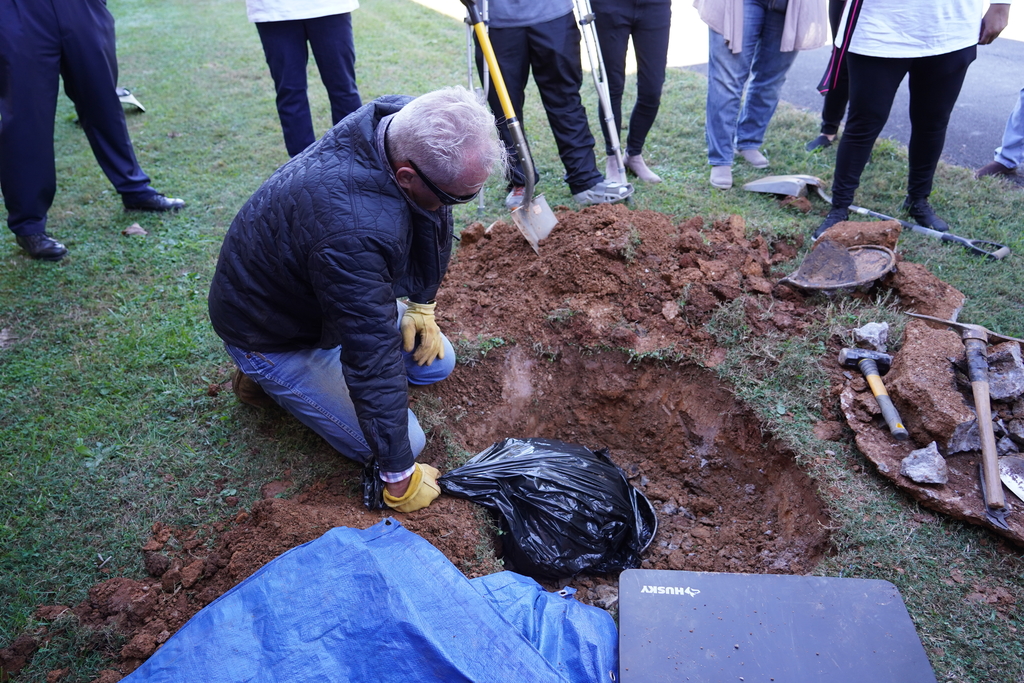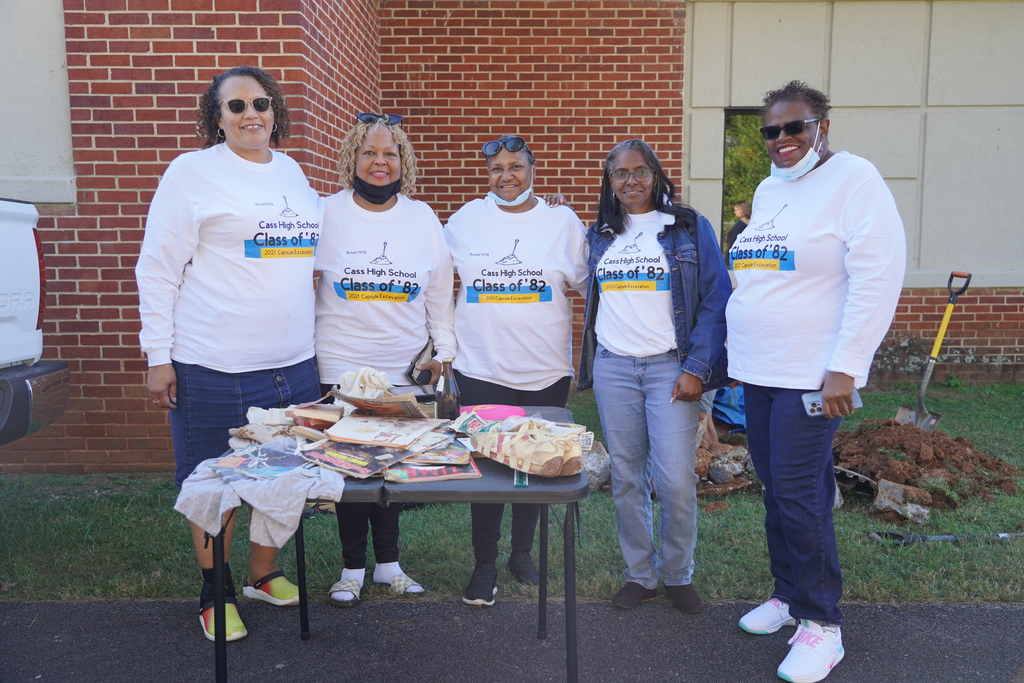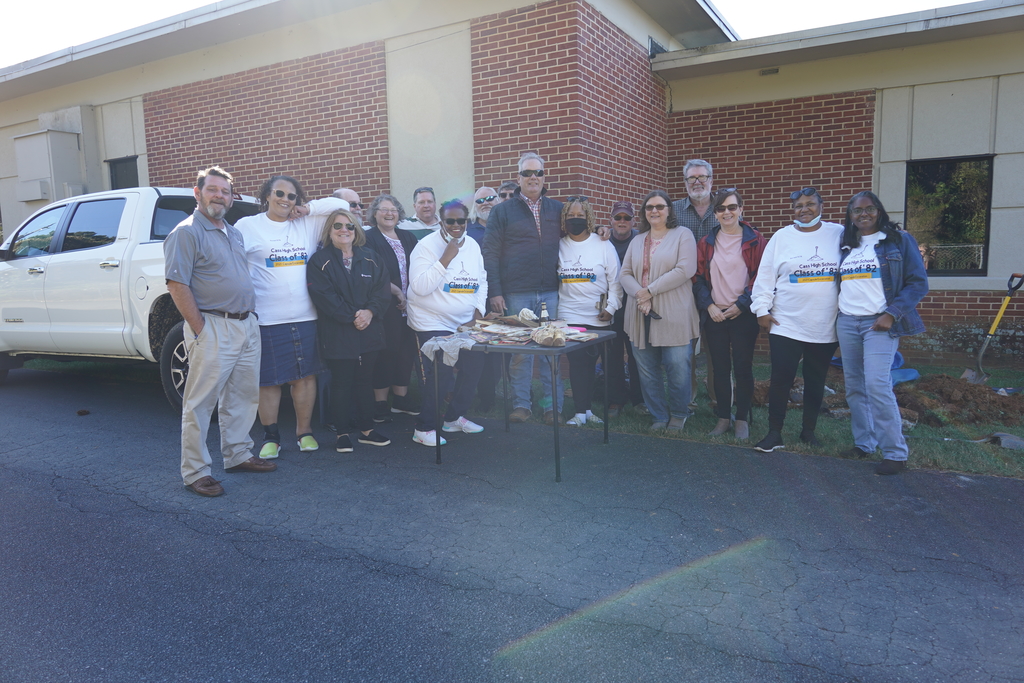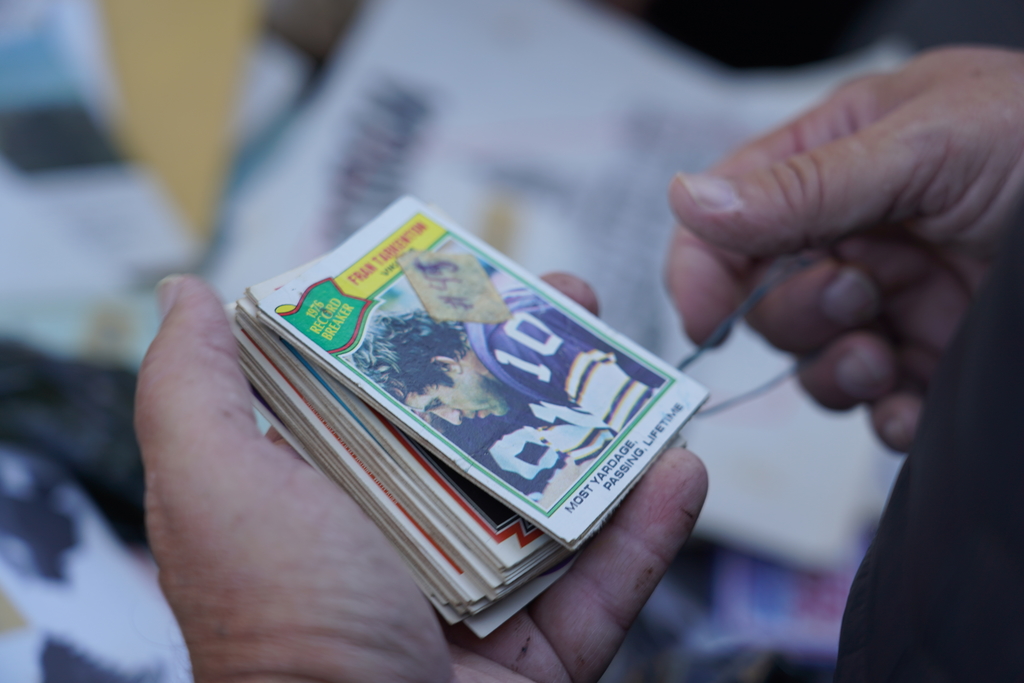 RIGHT WORK: Let's recognize our new Ms. Dot STAR Award winners for going above and beyond in their line of work. Their impact can truly be felt districtwide! CONGRATULATIONS: Jamie Mealer, Paraprofessional, Adairsville Elementary School Stephanie Prince, Cafe Manager, Red Top Middle School Joe O'Shields, Long-Term Substitute, Bartow County College and Career Academy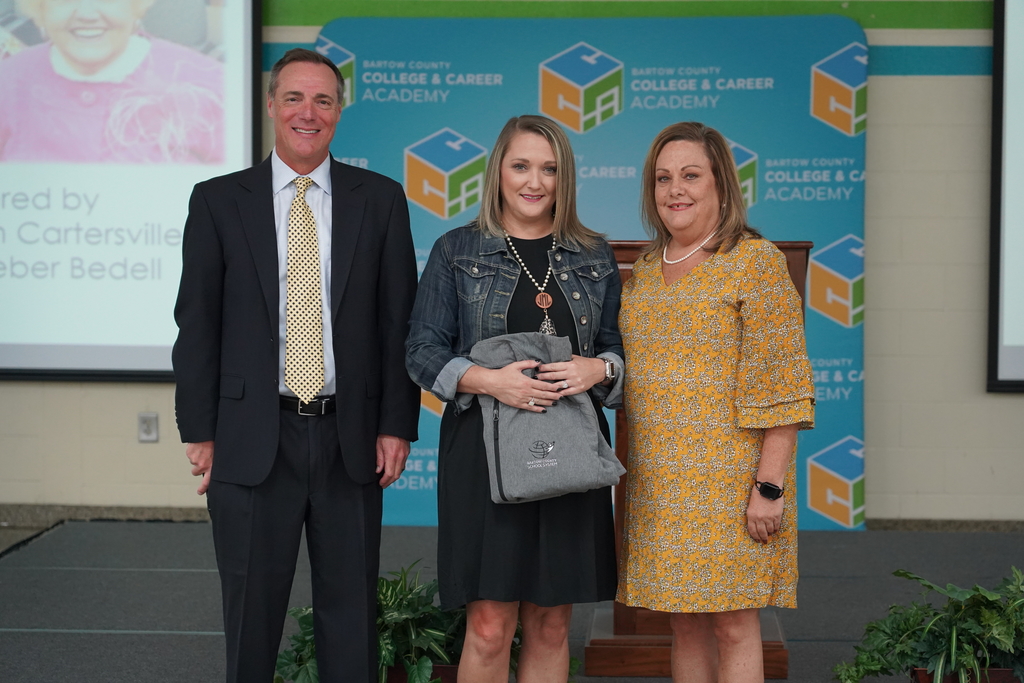 CENTRAL OFFICE CELEBRATIONS: When you work in a school system and community like this, you have a lot to celebrate! And, if you know Superintendent Page, then you know he likes to celebrate the RIGHT WORK. In the Bartow County School System, the right work supports learning, collaboration, and results. That's what we value. Today, we celebrate and honor Tania Amerson, our Exceptional Education director. Tania is extremely knowledgeable, passionate, driven, and personable! We couldn't imagine a better person leading that department! Congratulations, Tania! You make us all better!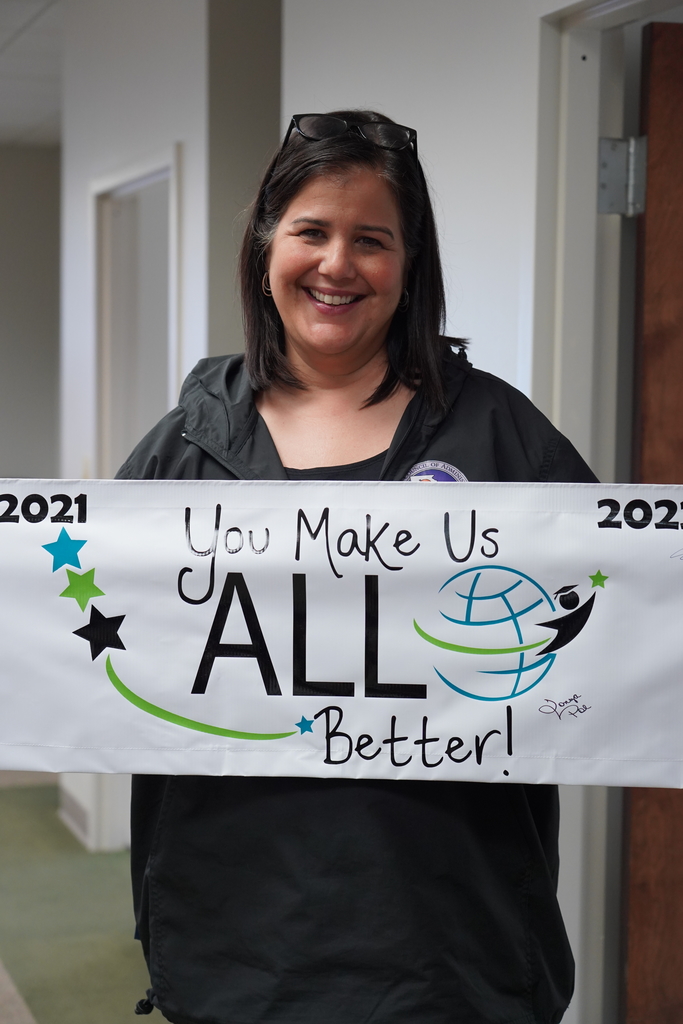 NEW: Four-year graduation rate data just released by the Georgia Department of Education has system and school leaders beaming with unparalleled pride; not only are all three Bartow County high schools above the milestone 90% mark, but every rate reached an all-time high and beat the state rate! Equally as impressive, graduation rates of students with disabilities skyrocketed by more than 12% at two out of three high schools. The system four-year graduation rate increased from 91.2 last year to 93.6 this year! That beats the state rate of 83.7 by almost 10%. The graduation rate of students with disabilities also jumped from 71.4 to 80.7! Woodland High School records the highest graduation rate in the county with 95.4, a 3.6% increase from last year. WHS also graduated 79% of its students with disabilities. That is a 12.3% increase over last year's rate. WHS Principal Dave Stephenson sites new course extension opportunities, credit recovery, and a commitment to all students learning at high levels. "The Class of 2021 benefitted from a full four-year commitment to monitoring all our students," added Stephenson. "This was even more critical when the pandemic hit. Teachers, counselors, clerks, and paraprofessionals maintained ongoing communication throughout both the closures of spring 2020 and the entire 2020-21 school year in order to connect with and motivate distance learners and their families. Our teachers showed great compassion for students who were impacted by quarantines and other disruptions by continually focusing on evidence of learning, through both face-to-face and technology-based supports." Cass High School boasts a 91.9% graduation rate, which is almost three points higher than last year. CHS also graduated 83.3% of its students with disabilities. That is a tremendous increase from 2020, where 69.6% of its students with disabilities graduated. CHS Principal Steve Revard said he is excited to see the hard work from his students, teachers, and staff recognized with the highest graduation rate his school has ever seen. "As a Professional Learning Community, collaborative teams continue to analyze individual student data based on common formative and summative assessments," added Revard. "From there, teacher teams make informed instructional decisions that include response days, Tier II, and Tier III instruction. Additionally, course extension options and summer interventions help ensure student learning remains non-negotiable." Adairsville High School's graduation rate also rises to an all-time high, from 92.3 last year to 93.6 in 2021. "Posting the highest graduation rate in the history of the school is quite an accomplishment," added AHS Principal Bruce Mulkey. "I couldn't be prouder of the Class of 2021 and our entire staff. This achievement is a collaborative effort that requires a dedicated team of students, parents, teachers, counselors, and support staff. We are confident that the processes our staff follows to help us monitor our graduation cohort are extremely beneficial. I believe everyone has been very concerned about the impact COVID-19 would have on our students, but Dr. Page and our Board deserve a lot of credit for giving our staff the support needed to ensure all our students were successful and helped us overcome any of those setbacks. One example of that is the new Learning Support Specialist position that focuses on student results. It's difficult to put a value on additional support positions, but there's little doubt Pat Konen was instrumental in our success last year. I'm also convinced that the PLC process has made us better across the board. While that process was initiated at the system level, our teachers have been responsible for execution, and they have done everything that has been asked of them and more. They continue to work to improve their craft, and they continue to amaze me daily." Exceptional Education Director Tania Amerson and her team were also instrumental in raising graduation rates to historic heights. "I was so happy to see this increase in graduation rates," said Amerson. "Our department mission is to prepare students with the skills needed to achieve their desired post-secondary outcomes. Earning a high school diploma is a huge accomplishment towards this goal for our students. Additionally, the Bartow County School System is committed to high levels of achievement for ALL students. This graduation data affirms this commitment. The implementation of the PLC process in Bartow County has allowed for increased collaboration between general education and exceptional education teachers which has led to increases in learning for all students." "As you can see, the work being done across our system to increase graduation rates is intentional," added Bartow County School System Superintendent Dr. Phillip Page. "It has been impressive to watch our high school leadership teams collaborate weekly to improve all of our high schools. They set a goal to surpass the milestone 90% graduation rate, and not only did they meet that goal, they surpassed it. I could not be more proud of our instructional leaders and the work they do to ensure our students are prepared to be successful adults in Bartow County and beyond."
WOW: BCSS ESOL Teacher Paula Guy, from Cloverleaf Elementary School, has been selected to the board of directors on Georgia Teachers of English to Speakers of Other Languages (GATESOL). There, she will encourage professional development, participation, and leadership within the state, work cooperatively toward the improvement of instruction in all programs which seek to provide students with an opportunity to acquire English language skills and proficiency, and promote an understanding of the cultures of non-native speakers of English. Congratulations, Ms. Guy!!