'ACTIVELY' WORKING TO EDUCATE: Our Physical Education teachers are learning interactive games in order to incorporate additional literacy and math into their curriculum! These games promote critical thinking, the understanding of angles, communication skills, and so much more!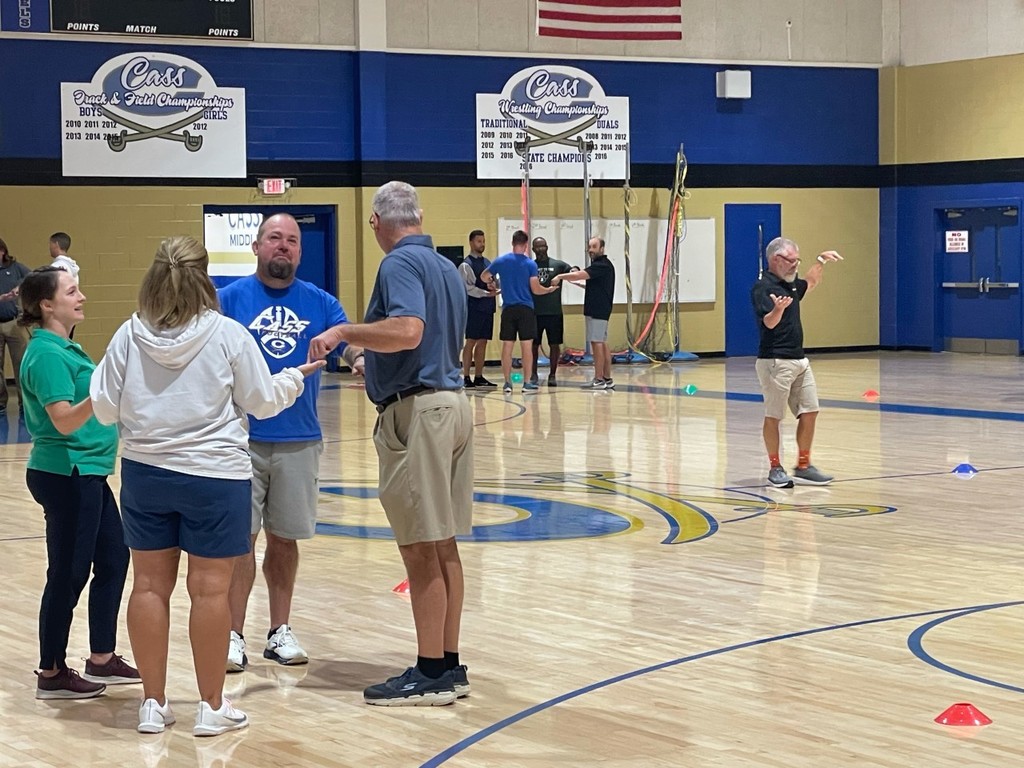 LITTLE GREEN THUMBS: White Elementary School students and teachers have been busy getting their fall grade-level gardens ready! Thank you to the Bartow County UGA Extension office for continuously providing WES with new growth each season. Local master gardeners donate their time, experience, and plants to White Elementary's expansive gardens, and at this time, they have a raised garden bed for each grade level! L👁👁k at what's growing…Pre-K =collards, Kindergarten = broccoli, 1st = cabbage, 2nd = fall tomatoes and kale🍅, 3rd = cauliflower, 4th = herbs/flowers🌻, and 5th = sugar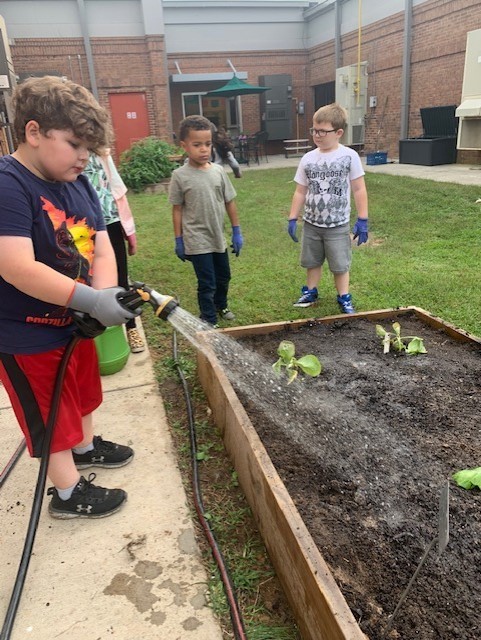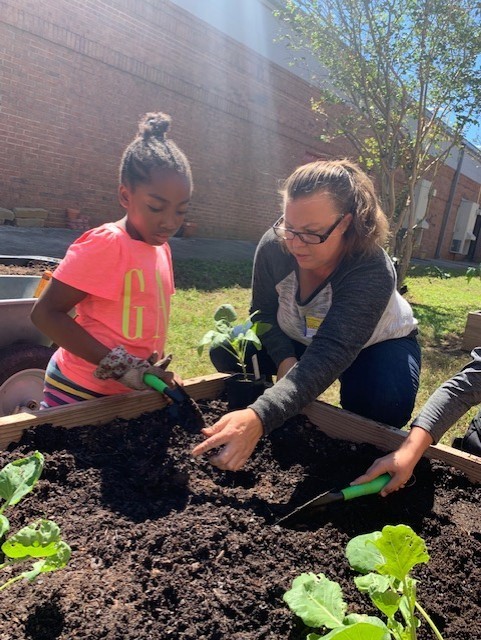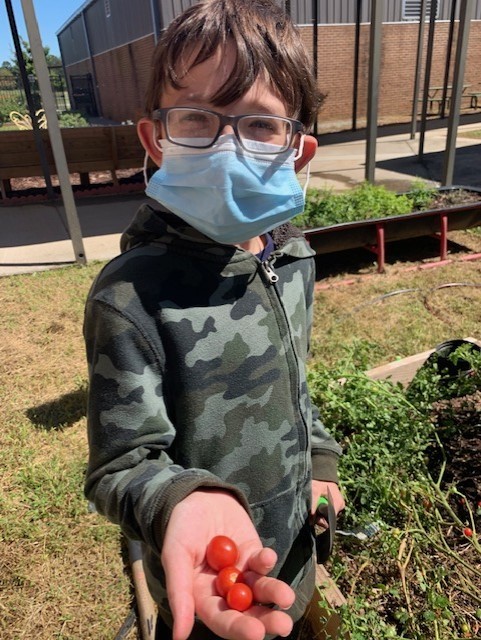 MYSTERY DINNER: As an incentive to read independently, sixth-grade ELA teachers at Woodland Middle School invited students who met their reading goal to a Mystery Dinner! You can see about 50 smiling faces AND a delicious cake! Next reading reward? Reindeer Games!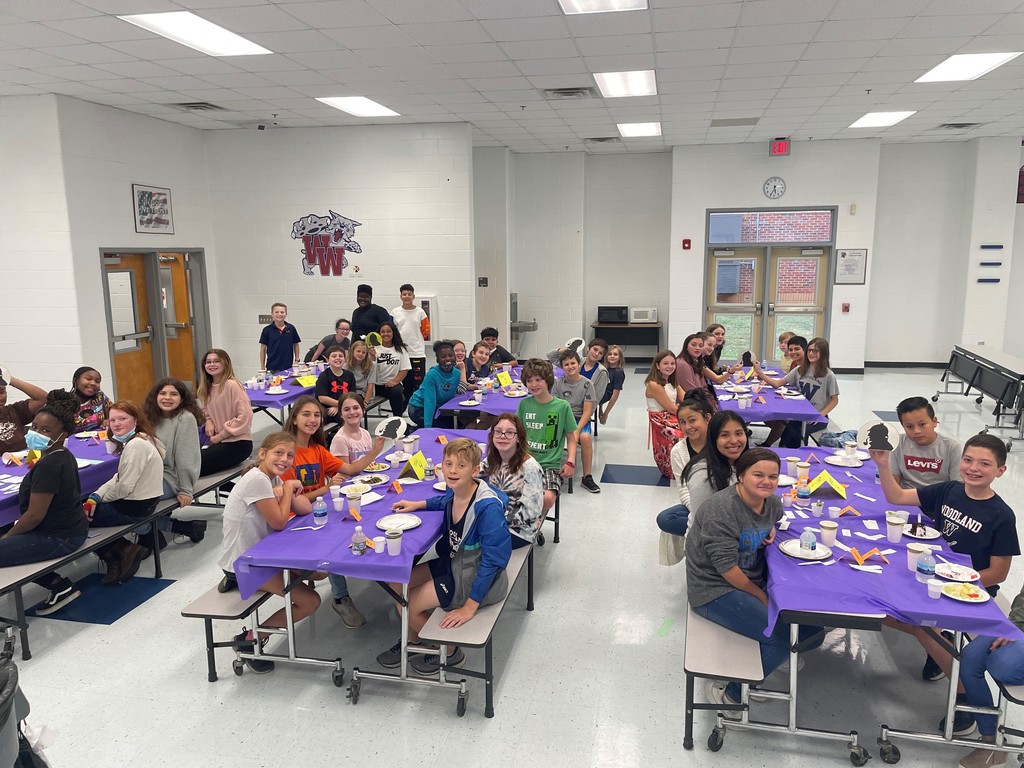 MEET YOUR NEW REACH GEORGIA SCHOLARS: Hard work pays off for these five eighth-grade students! They were chosen today for the 2021-2022 cohort of REACH Georgia Scholars! Sam Gardner, Lakota Cummings, Aiden Pledger, Josue Granados, and Raleigh McCain were nominated by their teachers and counselors, completed an application and interview process, and were selected by a team made up of school and community leaders. Our scholars will officially commit at a Signing Day celebration later this month! Let's give them a hand! Upon successful completion, each student will receive up to about $30,000 in college scholarships! Wow! AMS - Sam Gardner CMS - Lakota Cummings and Aiden Pledger RTMS - Josue Granados WMS - Raleigh McCain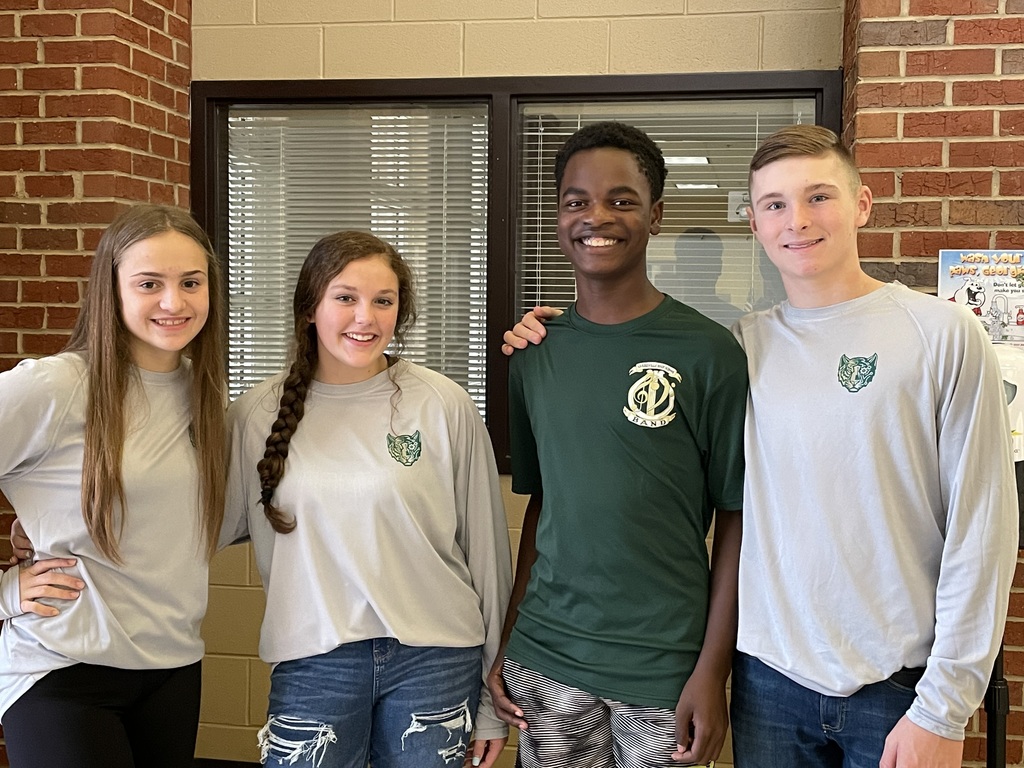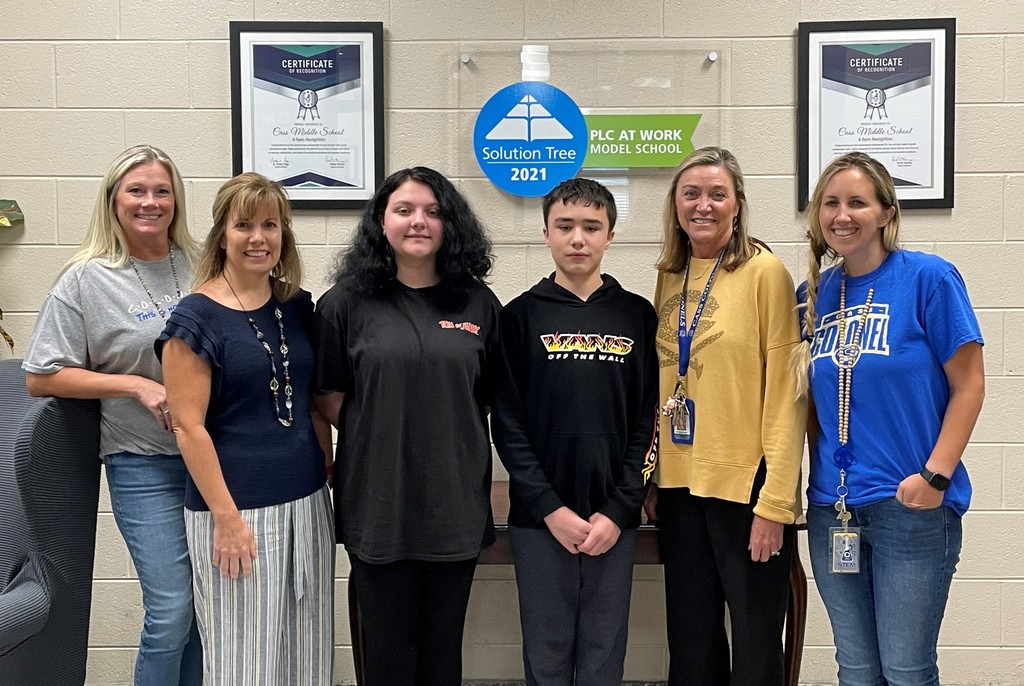 THANK YOU: RTMS surprises Officer Smith today with the Red Top Miner Award! "He goes above and beyond every day with a great attitude. He never fails to lighten our most hectic days with his big smiles and silly sense of humor." RTMS Cafe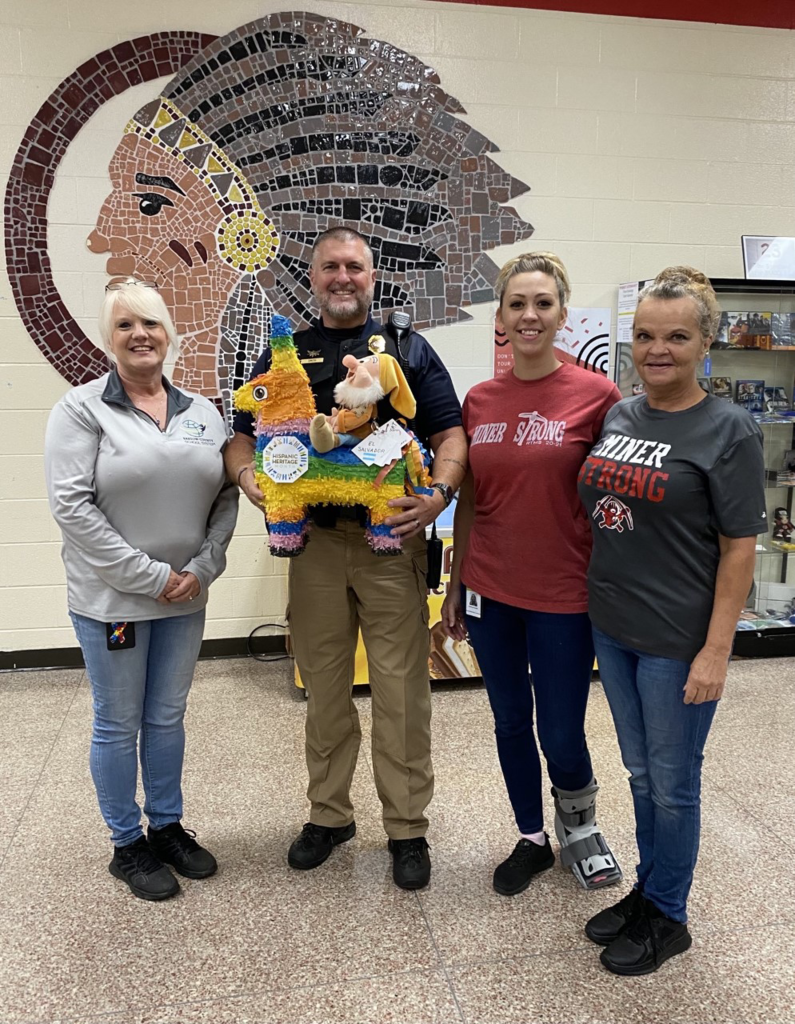 CODING & CREATIVITY: It's always impressive to see our fifth-grade students using Spheros to code animal and plant cells! #HandsOnLearning #BetterInBartow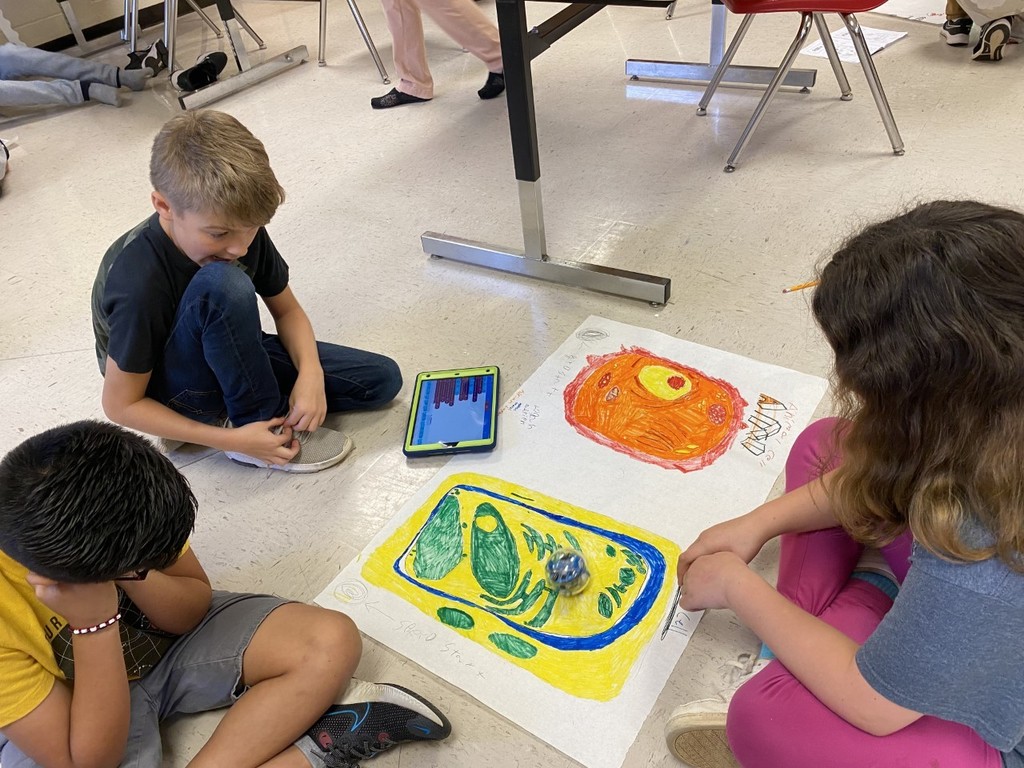 CENTRAL OFFICE CELEBRATIONS: When you work in a school system and community like this, you have a lot to celebrate! And, if you know Superintendent Page, then you know he likes to celebrate the RIGHT WORK. In the Bartow County School System, the right work supports learning, collaboration, and results. That's what we value. Today, we celebrate and honor Albert Zielke, our purchasing specialist. Albert selflessly helps others every day, usually without even being asked. He has a kind demeanor, a smile on his face to match, and a focus on the right work for all students! Congratulations, Albert! You make us all better!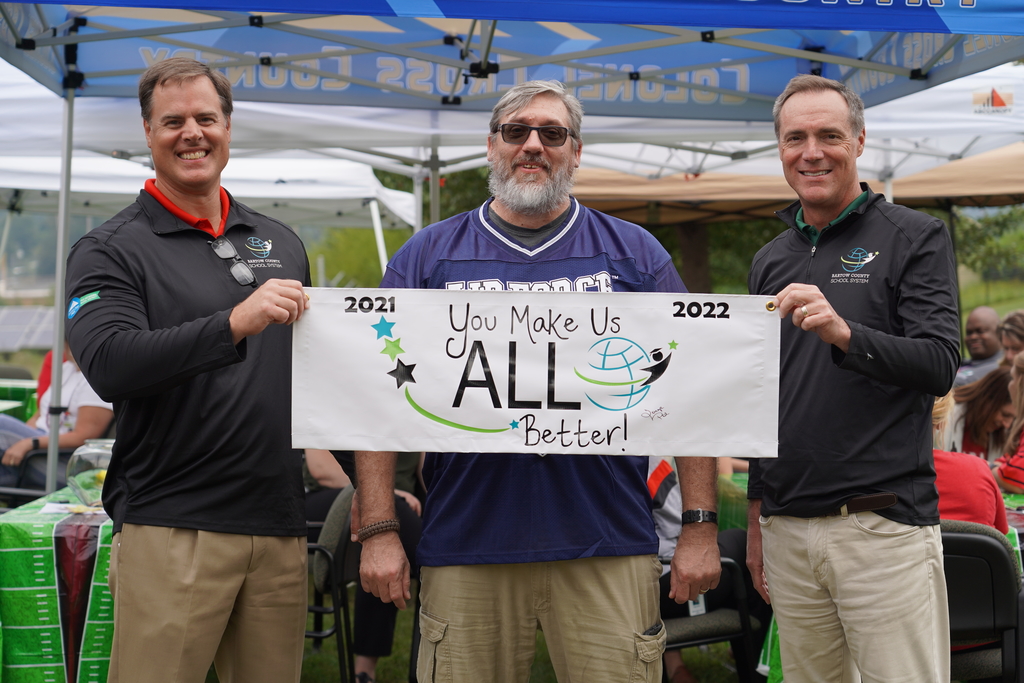 NEW: Pine Log Elementary School becomes the sixth Bartow County school to be named a Model Professional Learning Community for its sustained success in raising student achievement! "When I received the Model PLC School acceptance letter, I felt like shouting," said PLES Principal Tracey Alford. "I was ecstatic that the staff of Pine Log Elementary was going to be recognized for their hard work in carrying out our daily mission." The school's successful implementation of PLC's was a major contributing factor in the improved achievement of its students. PLC's are schools and districts in which educators recognize the key to improved learning for students is on-going, job-embedded learning for the adults who serve those students. The three big ideas of a PLC call upon educators to: 1. Focus on learning. 2. Build a collaborative culture. 3. Create a results orientation. "We received this designation through an ongoing process approach to student and adult learning," added Alford. "I attribute our success to our staff having an open mind and embracing a culture of collaboration, data-driven instructional decisions, and ensuring all students meet proficiency on essential standards. During the past three years of implementing the PLC process, our staff has grown exponentially in understanding student learning and implementing best practices. This, in turn, has benefitted our students in all academic areas. I can't say enough about the 'right work' that is taking place at PLES." Schools are recognized based on strict criteria, including demonstration of a commitment to PLC concepts, implementation of these concepts for at least three years, and clear evidence of improved student learning over that period. Once measurable results can be seen, the school must explain its practices, structures, and culture, and then submit its application for consideration by the PLC Review Committee. "The 'right work' will continue to take place at PLES through strengthening our collaborative process, enhancing staff knowledge of best practices in all three tiers of instruction, and ensuring that rigor is taking place in our guaranteed and viable curriculum," said Alford. "Moving forward, we are focused on being intentional and purposeful in every area of instruction." PLES, Emerson Elementary School, Cass Middle School, Adairsville Middle School, Cloverleaf Elementary School, and White Elementary School now join the Bartow County School System as they celebrate Model PLC School and Model PLC District status.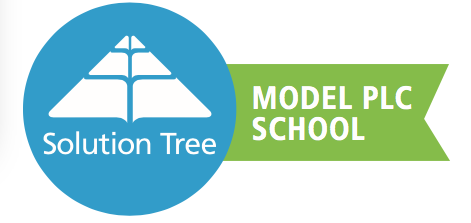 BCCCA BLOOD DRIVE: Give blood tomorrow at the Bartow County College and Career Academy between 8:30 a.m. and 2:30 p.m. and not only will you save lives, but you will receive a free t-shirt and Sports Clips haircut coupon, too!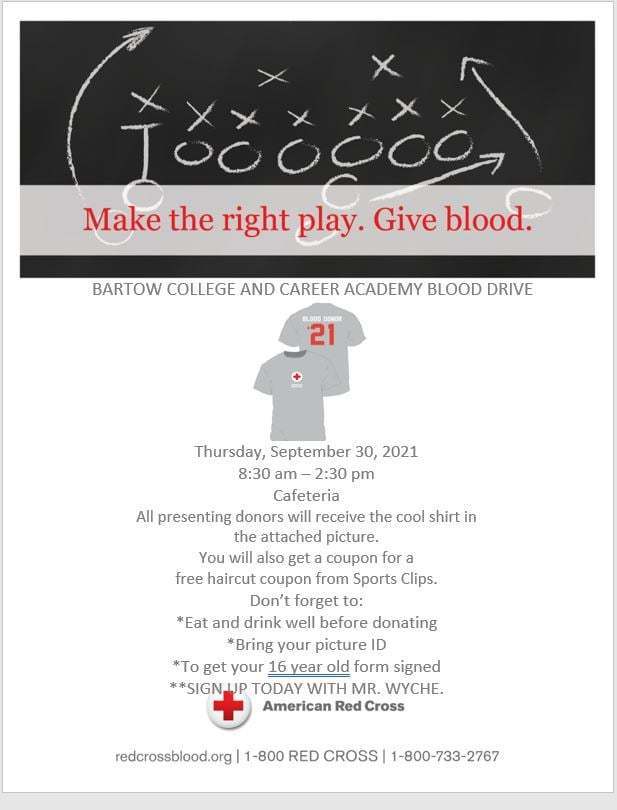 RIGHT WORK: Let's recognize our new Ms. Dot STAR Award winners for going above and beyond in their line of work. Their impact can truly be felt districtwide! CONGRATULATIONS: Jimmy Lopez, Paraprofessional, Kingston Elementary School Ciara Scott, Paraprofessional, Adairsville High School Kayla Burnett, Paraprofessional, Cass Middle School Anna Catherine Moore, Registrar, Woodland Middle School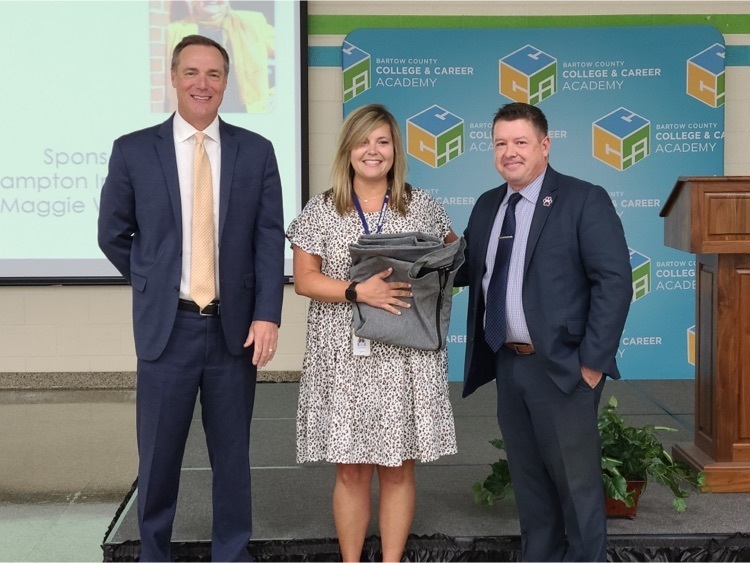 THE PROBABILITY CARNIVAL: What are the chances you've said or heard this age-old question in school, "When will I ever use this?" Math teachers hear it all the time. To combat that problem, Cass High School Math Teacher Carl Willingham and his Advanced Mathematical Decision Making class host an annual Probability Carnival and open it up to hundreds of students schoolwide! As a summative project for their probability unit, students investigated the difference between theoretical probability and experimental probability. They designed a game of chance and were required to calculate the theoretical probability as well as the experimental probability of their game. They also learned about revenue, gross income, and business expenditures! "Using this approach, students can see that mathematics is not a stand-alone subject, rather it is used in conjunction with many other disciplines," said Willingham. "Hopefully, this allows students to see mathematics in a manner that they have never seen and build confidence in their ability to apply classroom concepts."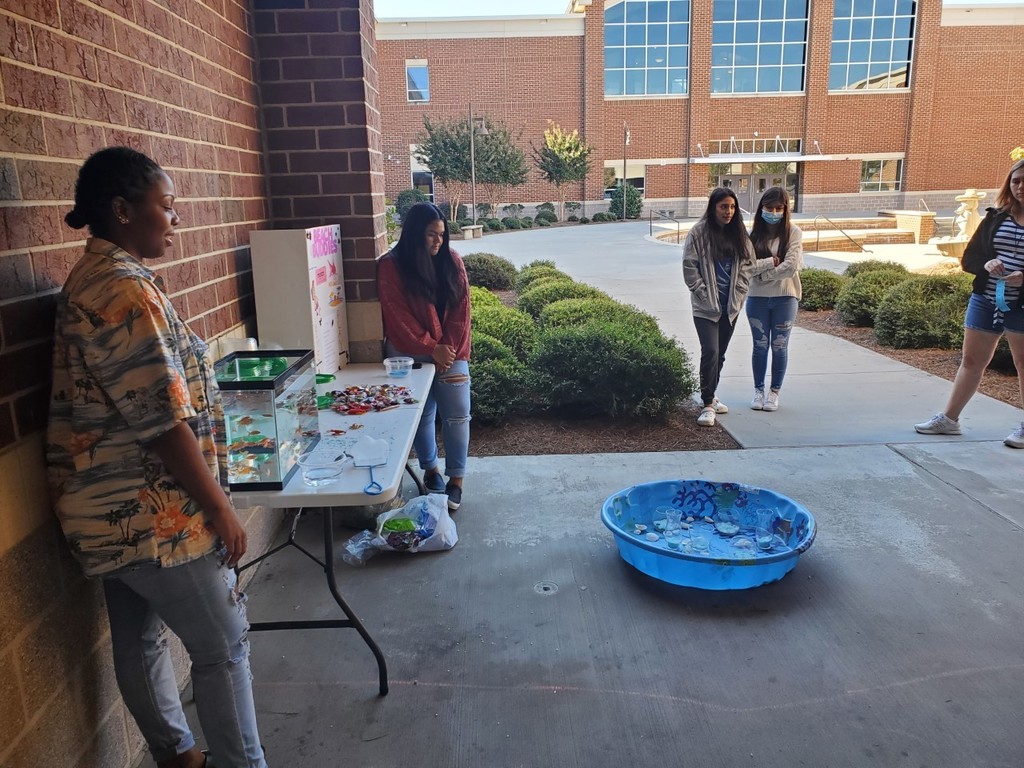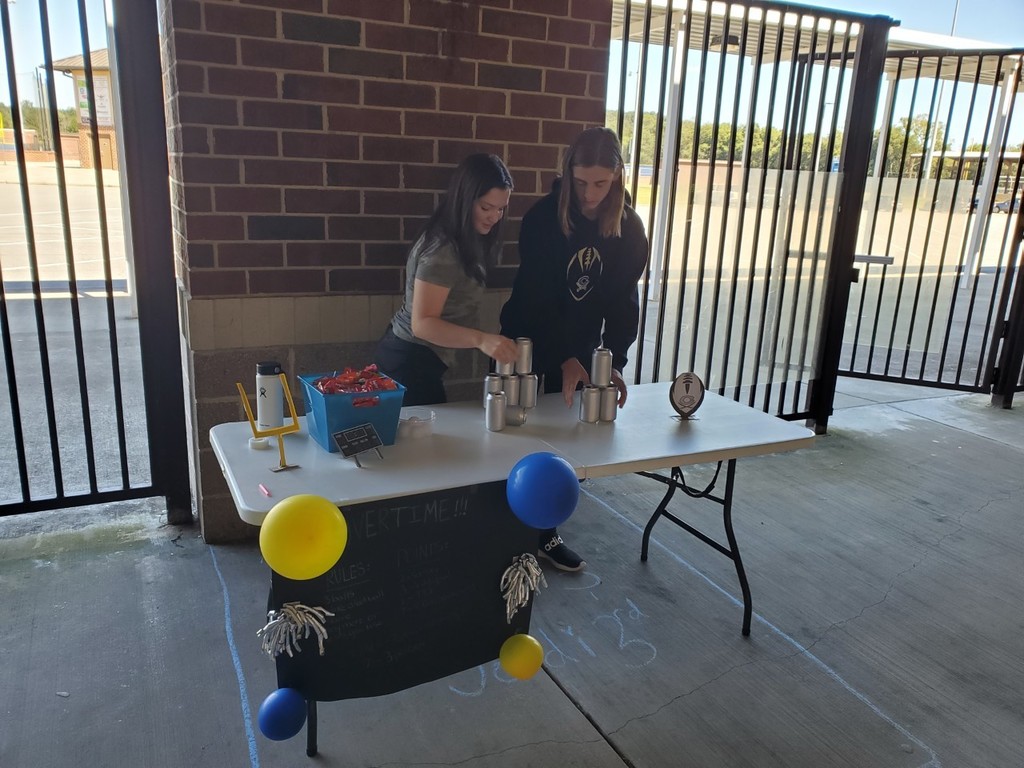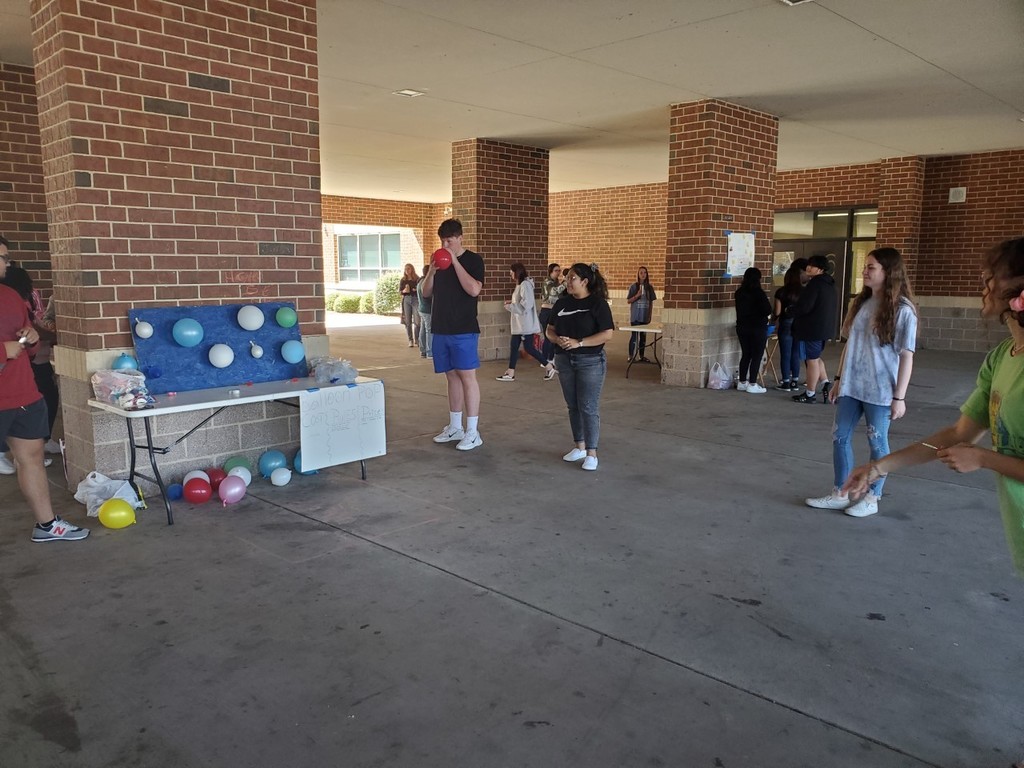 GO, GO, GO: The Hamilton Crossing Story Trail is now up and running! Enjoy a walk or run and a good story book along the way with your kiddos! What a fun fall activity that could also foster a love of reading and running! We appreciate the Bartow County Parks and Recreation Department for helping this idea come to fruition!
NEW & EXCITING BCSS NEWS: The Manning Mill Story Trail is ready to go for fall with a new story called "Pumpkin Soup" by Helen Cooper! Please be sure to get out and enjoy this weekend's weather and a good picture book! 😊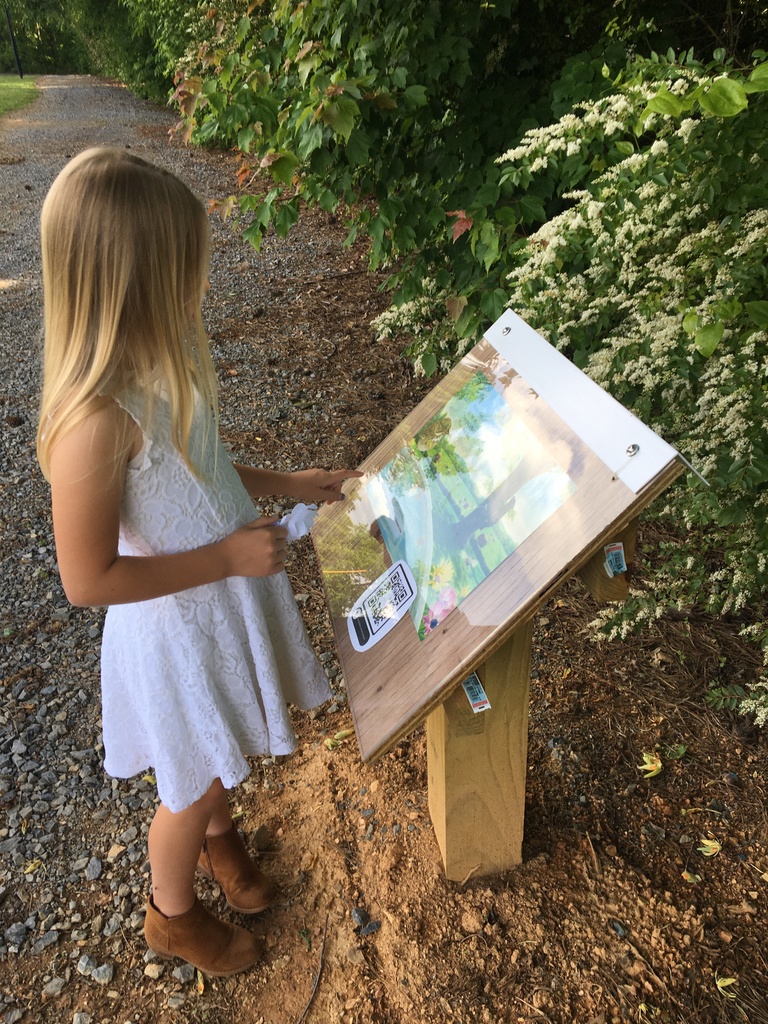 TRIPLE-E SUCCESSFUL: Triple E Success Day; a day to pause and reflect on student learning at the Bartow County College and Career Academy! The event was named after the Academy mantra, which aims to have its interns ready to ENROLL in college, be EMPLOYED by a business or industry, or ENLISTED in the military. During the inaugural event, if students had already obtained proficiency on their essential standards, school leaders extended and enriched their learning by providing opportunities to partner with community members. Additionally, if students were struggling to meet proficiency on standards due to loss of instructional days because of COVID-19 or other issues, then teachers had an opportunity to work one-on-one or in small groups to help them. This was a community-wide effort! * Georgia Highlands College allowed students to visit campus and participate in interactive modules * Josh French, Kaylane Robbins, and C.K. Lovelady with Anheuser-Busch spoke to students about employability skills and opportunities at the local plant * Sgt. German Acevedo with the local army recruiting office talked about military careers * Jim McInerney, a training specialist and human resources consultant, discussed interviewing tips and tricks * The Bartow History Museum and its leaders brought a demonstration on Civil War Medicine * Bartow County School Board Members Terry Eggert and Butch Emerson each taught life lessons. Mr. Emerson discussed the basics of banking, and Mr. Eggert talked about entrepreneurship * HVAC program graduates who are now in the field spoke to students about how they got there What a great week at the Academy! Special thanks to our educational partners and BCCCA Learning Support Specialist Stephanie Foy for spearheading this extremely successful day of learning!
POWERFUL PARTNERSHIPS: An educational partnership with Georgia Highlands College sets several Bartow County School System programs on the fast-track to success. GHC supports several vital programs and initiatives including Robotics, Science, Technology, Engineering, and Math (STEM) Walks, Dual Enrollment, and professional development. "We have seen GHC's Professor of Biology Sharryse Henderson in our school buildings countless times leading dissections with Gifted students, participating in summer STEM Camps, and coordinating support for robotics events and tournaments," says Bartow County School System Superintendent Dr. Phillip Page. "Jason Christian, Interim Dean of the School of STEM, graciously opens science labs and classrooms to provide the means for amazing professional development. I am extremely grateful for this partnership; our students and staff are learning at higher levels because of it." "It is often said that it takes a village to raise a child," adds GHC Interim President Dana Nichols. "Bartow County Schools and Georgia Highlands College have a long history of collaboration that has culminated in a village of support for students from pre-k all the way through college graduation. On our Cartersville Campus, Bartow County elementary school children engage in age-appropriate science activities, middle school students compete in robotics tournaments and go through the Teen Maze, and high school students earn college credit by taking dual enrollment courses. For each step of their educational journey, both of us – Bartow County Schools and Georgia Highlands College – are there to spark the imagination, to build critical thinking, to encourage academic and life success, and to assist in identifying and entering the right career path. I'm so proud to be part of such a powerful partnership."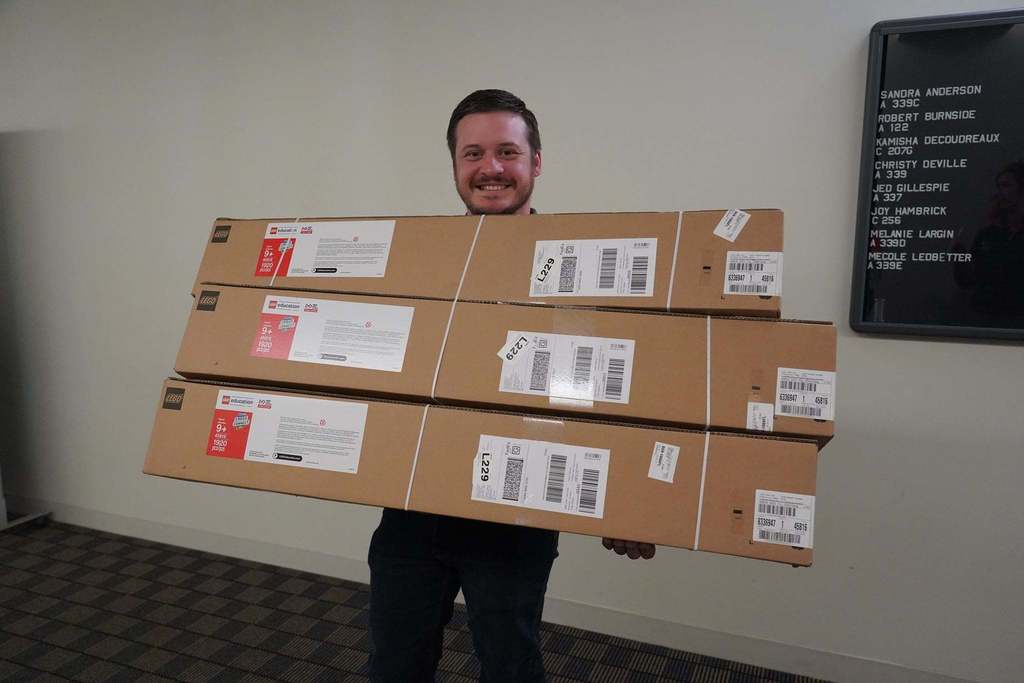 BUILDING CHARACTER: Cass High School Teacher Jerome Black and his Carpentry class are at it again – this time – designing and building a hen house for Cloverleaf Elementary School! Cloverleaf's Instructional Lead Teacher Leigh McClure brought them a picture, and the Carpentry II class went right to work. They designed the structure, estimated the materials needed to complete the project, made adjustments due to lumber issues, and MADE IT HAPPEN! They're on schedule for an Oct. 1 completion! But, wait, here's the best part of this story; these CHS students are learning much more than carpentry. They are learning how to help others, and that is an amazing life lesson!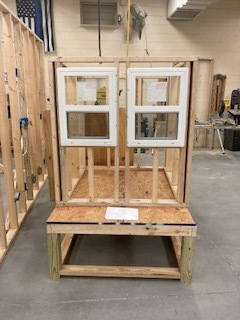 CASS ALUMNUS RETURNS TO BARTOW COUNTY: Cass High School Graduate Gregory Magee returns to Bartow County after 14 years to teach an award-winning Public Safety program at the Bartow County College and Career Academy! "I have always had an interest in teaching since high school," said Magee. "When I realized a teaching position at the BCCCA opened that would allow me to share my knowledge and experience about a profession I am passionate about, it made sense to start a new chapter. I come from a profession that usually involved negative encounters with adolescents. So, the most rewarding part of my job is the positive interactions I am able to have with our children every day." After graduation, Magee joined the Army National Guard, 48th Brigade 1st Battalion 121st Infantry Regiment Alpha Company, and Cherokee County Sheriff's Office. While working in our neighboring county for about a decade, Magee served in the Jail, Warrants/Civil Unit, Court Security, Blue Ridge Judicial Circuit Drug Court as a compliance officer, Cherokee County DUI Court as a compliance officer, Marijuana Examiner, and Uniform Patrol. "This year, my students will learn the different careers in Law and Public Safety," added Magee. "Also, we will focus on citizen rights, patrol operations, criminal investigation, the court system, and 911 dispatcher operations. I am most excited to teach college credit courses to our students in the near future." In addition to his teaching duties, Magee will be working toward his PhD in Leadership with a concentration on Criminal Justice.
REMINDER: Tomorrow is an Early Release Day! Elementary schools dismiss at 11:30 a.m. and middle/high schools dismiss at 12:30 p.m. Lunch will still be served, and buses will run on an early dismissal schedule. After School Programs will continue to operate.
I NOW PRONOUNCE YOU...: Q and U are married! Adairsville Elementary School celebrated their union in style 😊 Students from all homerooms were represented in the ceremony and all students were the guests. Pastor Jim Pinkard (NorthPointe Church) even officiated!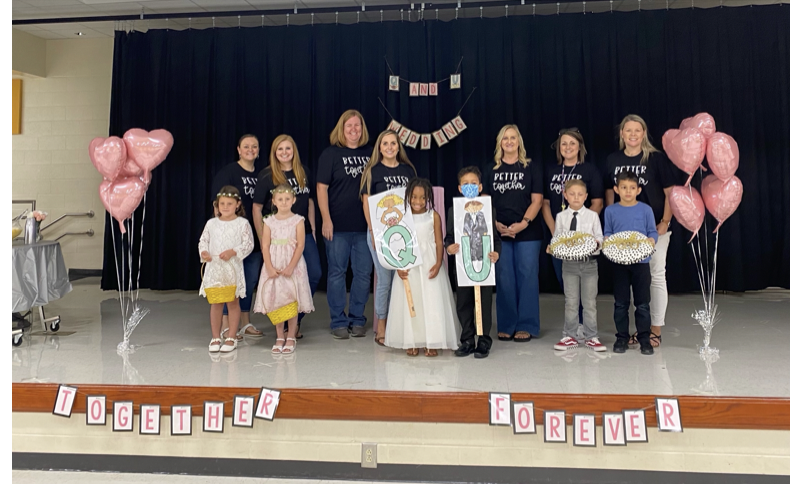 BOARD RECOGNITIONS: WOODLAND HIGH SCHOOL AP SCHOLARS At WHS, we saw our largest group – 37 AP Scholars, nine AP Scholars with Honor, nine AP Scholars with Distinction, and five AP Teachers with Distinction! Congratulations, once again!